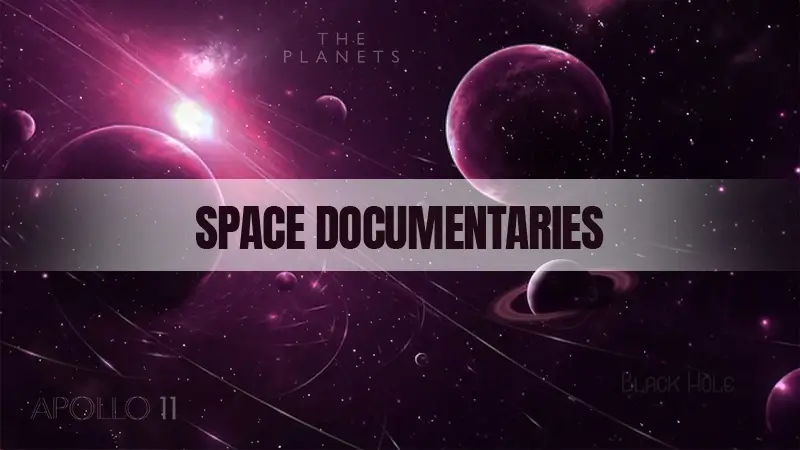 Key Takeaway

Netflix has one of the best documentaries on space which are groundbreaking and exciting for users.
Some of these stupendous works include The Planets, Apollo 11, Alien World, Mission Control: The Unsung Heroes of Apollo, and many more.
Have dreams of exploring space, or just curious about the universe? Look no further. Our collection of space documentaries offers a perfect mix of entertainment and education.
While sci-fi movies and TV shows are enjoyable, nothing quite compares to the realism found in space documentaries. These films showcase real stories and groundbreaking discoveries made in space.

Some delve into the mysteries of the cosmos, while others chronicle famous space missions such as the legendary Apollo missions.
Here are the deepest documentaries about the universe.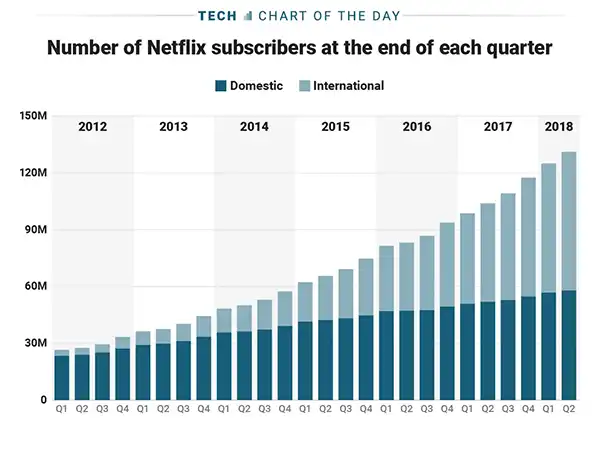 Best Space Documentaries On Netflix
The Planets (2019)
Interested in solar system documentaries? Here is what you were looking for. Join renowned physicist Brian Cox on an epic 5-episode journey through our solar system in this captivating space documentary. Forget about galaxies and black holes – this series sheds new light on the fascinating history of the planets within our very own cosmic neighborhood.
Featuring stunning cinematography and impressive CGI, this is a must-see for anyone with an interest in space exploration. You'll gain a deeper understanding of the complex mechanisms that shape our solar system, from blistering hot Mercury to remote, icy planets at the edge of our reach. Don't miss out on one of the best documentaries of 2019!
Do You Know: Netflix was launched on January 16, 2007, and is currently the most demanded video-on-demand streaming service.
Apollo 11 (2019)
Embark on humanity's foray into space with Apollo 11. This award-winning documentary brims with original photographs and footage, allowing you to experience the narrative directly from the NASA team and astronauts themselves – Buzz Aldrin, Neil Armstrong, and Michael Collins. Kick off your space odyssey today.
Unfortunately, your viewing may not even happen, as Netflix has a policy that restricts access to the library from most regions of the world. You may need to change Netflix region to unlock some of these documentaries. You can follow the instructions on changing countries on Netflix from the link above. To do this, you need VeePN and its remote servers.
Alien Worlds (2020)
Experience the mysteries of the universe with Alien Worlds, a 4-part documentary series that delves into the endless possibilities of life on exoplanets. Journey into a world with two suns, where life would look very different. Imagine life on a planet with weak gravity, or a world with one side scorching hot and the other permanently frozen.
Join scientists, including astronomers, astrobiologists, and ecologists, as they explore Earth's laws of life and apply them to fascinatingly diverse worlds. Through magnificent CG scenes, you'll explore the hypothetical existence of otherworldly creatures, while being narrated by the talented Sophie Okonedo, delivering an experience comparable to the likes of David Attenborough.
Mission Control: The Unsung Heroes of Apollo (2017)
Step into the heart of the Apollo mission and pay tribute to the unsung heroes of space exploration with director David Fairhead's documentary. As we celebrate the 50th anniversary of Apollo 11, this film sheds new light on the remarkable achievements of mission control.
With plans for a return to the moon on the horizon, it's truly mind-blowing to witness how history was made over 50 years ago. Discover intriguing insights into lesser-known players who helped make the mission a success, alongside the incredible tales of Neil Armstrong and Buzz Aldrin.
Black Holes: The Edge Of All We Know (2020)
Unravel the mysteries of black holes in this captivating documentary that was released last year. In 2019, scientists captured the first-ever picture of a black hole, sparking an insatiable curiosity about their appearance, the methods used for capturing images, and the implications for space exploration.
This documentary delves into the black hole paradox, tracing the journeys of two teams intensely involved in researching black holes. Packed with informative tidbits and philosophical reflections, this film will leave you pondering long after the credits roll.
NOVA: Blackhole Apocalypse (2018)
If black holes intrigue you as much as they do us, don't pass up this PBS documentary. Despite the clickbait title, it's chock full of captivating information and thoroughly delves into the mechanics of these cosmic monsters. You'll explore the history, from discovering the first black hole to detecting gravitational waves that result from collisions between two black holes.
The PBS experts provide a comprehensive and entertaining experience, so you can enjoy learning about how black holes affect galaxies even if you're not a physicist. Make sure you catch it – especially if you've been hooked since news of the first black hole picture hit earlier this year!
The Last Man on the Moon (2014)
Explore the unknown tale of Apollo astronaut Eugene Cernan in this mesmerizing biographical documentary. Including unreleased footage and breathtaking special effects, obtain a one-of-a-kind understanding of his time in the space program, missions, and exceptional expeditions as an astronaut.
Don't overlook this engrossing examination of one of humanity's finest triumphs in history.
Conclusion
Explore stunning space documentaries only on Netflix with thrilling expeditions and captivating stories. These documentaries will teleport you to the outer edges of time and space, from black holes to our solar system.
Sit back, relax, and enjoy!
---