Key Takeaways

Crime-fighting action hero, Batman, has appeared on-screen mainly in the DC animated movies.
Gotham Knight, The Long Halloween, and Return of the Joker are some of the films where Batman appeared as a powerful hero saving the city from enemies.
Apart from the tough, powerful side, these Batman animated films also represent his emotional side.
A big chunk of Batman's on-screen time is reserved for DC's animated movies, and as of late, they have not disappointed. It's an added plus that where live-action movies fall short of displaying superheroes in their fantastic, swashbuckling action, animated movies help them spectacularly achieve their target.
The Caped Crusader has appeared in countless movies since the 80s, with a splendid selection of crime-fighting action to woo fans and audiences alike. I am the Vengeance. I am the Night. I am Batman; this most iconic quote by Kevin Conroy has transcended beyond the big screen.
To help you catch up with the action, story, and infinite character arcs, we've assembled a neat listicle down below, rich with the titular hero's presence.
Before we get into the details, be sure to check out AT&T for its solid, all-around performance as one of the best telecommunications companies in America. The brand gives special emphasis to entertainment and robust internet, and if you're planning to stream a few of Batman's adventures, then finding out AT&T fiber internet availability in your area would be a good prerequisite before getting comfy in your lounge.
Now, let's get into our Bat-sicle
Batman: Gotham Knight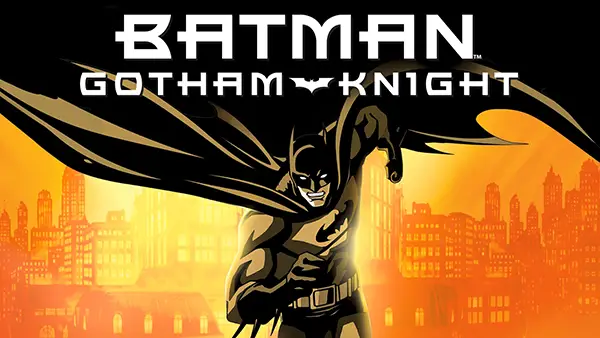 The film may be considered an anthology of the live-action Dark Knight films. Gotham Knight is an amalgamation of six separate stories, all revolving around the character. Each of them is well done because, well, Kevin Conroy is the voice of Batman.
Nobody does it better. Moreover, different artists & filmmakers have made each segment of the film & filmmakers, ensuring a unique animation style each time the phase changes.
Batman: The Long Halloween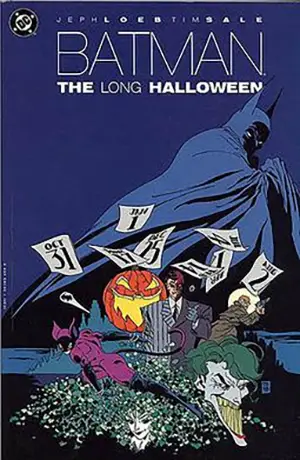 This is a 2-part movie ripe with active crime solving. Since it's set around Halloween time, the ambiance and weather prove to be quite glum as Batman, Harvey Dent, and Commissioner Gordon work together to solve a series of murders centered around holidays.
The Long Halloween does a fine job of touching upon Gotham's grimy and gritty underbelly, forcing Batman to work as both Bruce Wayne and the Caped Crusader to take on political criminals and the more focused supervillains like Joker and Penguin. All this proves to work in the favor of the movie, making it a delight to watch.
Do You Know?
The role of Batman had to be passed on to another actor because of the sad demise of Kevin Conroy in 2021. Jensen Ackles, one of the two main guys from Supernatural, does a brilliant job of bringing justice both to Batman and his in-film role.
Batman: Year One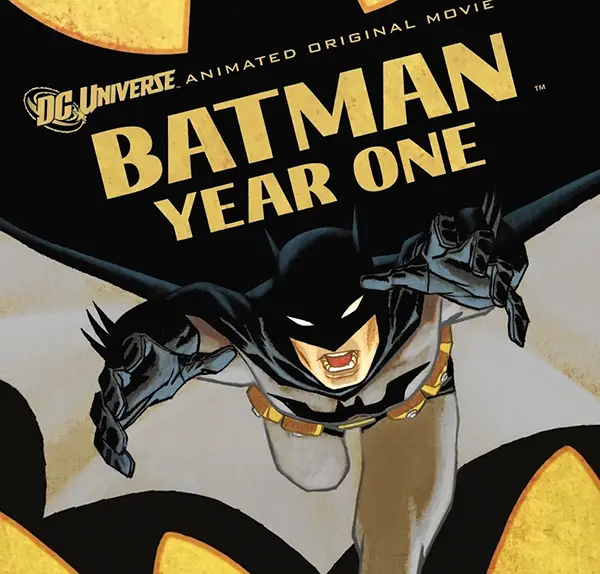 Just as the name implies, this movie is more of a coming-of-age story for our crime-fighting hero. The film starts off with Bruce Wayne recently having returned to a Gotham stricken with corruption and injustice at the hands of villains, goons, thugs, and all manner of obscenities that the eye can see.
Similarly, it also depicts the struggle of a young Jim Gordon as he weaves his way through a corrupt GCPD. With both our heroes not agreeing to the preset system, the film depicts both Bruce and Jim often landing in hot waters with the city's authorities, for good or bad.
Batman: Under the Red Hood
My Soldier, My Fault, this line from the film showcases Batman's emotional side apart under that tough, raging mask. One of the most compelling stories to exist in this universe or otherwise. Having been written by Judd Winick, Under the Red Hood is the story of the one Robin whom the hero couldn't save in time.
The movie starts off with Robin, or Jason Todd, tracking down Joker and his beloved Harley Quinn. Haste tends to get the better of Jason as he believes he has a lock on the villain and infiltrates a warehouse in the hopes of catching the Clown Prince of Crime.
Little does he know that this is a trap set by him, which works down to the T. The movie then portrays how the Joker uses his twisted humor to mentally torture Jason. Leaving him in the same warehouse in the end with ticking time bombs.
Unfortunately, he doesn't get to Robin in time to save him from his impending doom. For better or worse, the course of the story then shows how the Lazarus Pit brings Jason back to life but with a teeming hate for justice, particularly Batman.
Batman Beyond: Return of the Joker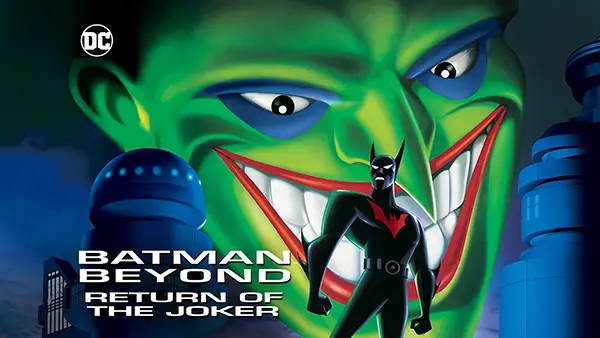 Set in a very different world from what we know, it is a depiction of Gotham in the far-flung future. Neo-Gotham introduces Terry McGinnis, a high school student who gets the pleasure of being mentored by the hero and dons the cape of a technologically advanced suit to become Batman Beyond.
When an old threat succeeds in re-emerging, old man Bruce Wayne decides to step up Terry's training and get him to do what he couldn't; put an end to The Joker.
Do You Know?
This movie was edited several times to remove any darker moments and the blood to make it suitable for the children. Bruce Timm, one of the creators of the series, claims this re-editing to be torture.
As the story goes on, audiences are presented with the true story of what happened to Jason Todd and how big of a role The Joker played in eliminating the identity of Robin. The movie is as much of a visual treat as it is heart-wrenching to experience.
Conclusion
That's a wrap on our selection of the best animated Batman films available. Stream them right now on your preferred medium, and get ready for hours of crime-fighting, jaw-breaking, heart-pumping action. Batman isn't going away anytime soon, and there's lots to appreciate the superhero for. Start by watching these masterpieces!
---