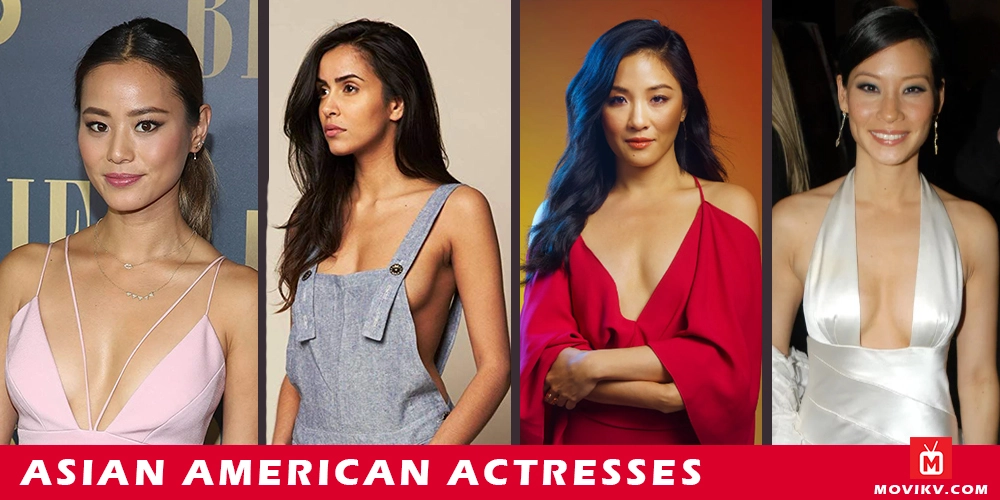 Advocating for diversity and fairness in the movie industry has been an age-old issue, particularly when it comes to Asian American actresses. Despite these challenges, there have been countless inspiring women of Asian descent who have made a lasting imprint on Hollywood history — as well as around the world!
Through this article, we will recognize the achievements of these remarkable women and showcase how they are amplifying their influence on the Asian American community as well as further afield.
The Representation of Asian Americans in Hollywood
Throughout history, Asian Americans have had to struggle for recognition in Hollywood. From being assigned limited roles based on stereotypes to outright erasure from the industry altogether, Asians have rarely been given their fair share of respect and visibility – until now. We're finally seeing a surge in diversity with more Asian American actors and actresses making strides every day by dismantling outdated notions about representation and breaking new ground as they embark on groundbreaking projects that are changing the face of entertainment forever.
Top 20 Asian American Actresses in Hollywood
Hollywood is overflowing with talented and influential Asian American actresses, but these are the best of the bunch:
Constance Wu
On March 22, 1982, in Richmond, Virginia was born Constance Wu – an Asian American actress that has made a lasting impression on the entertainment industry through her role as Jessica Huang for ABC's comedy series "Fresh Off the Boat".
In the late 90s, Constance Wu's acting career was born; however, her true star-studded moment came in 2015 with "Fresh Off the Boat". Since then, she has become a renowned Hollywood figure due to her tremendous talent and range of roles as an actress.
Aside from her spectacular work on "Fresh Off the Boat", Wu has made a name for herself with incredible film roles in movies such as "The Feels", "Crazy Rich Asians" and most recently, "Hustlers".
Awkwafina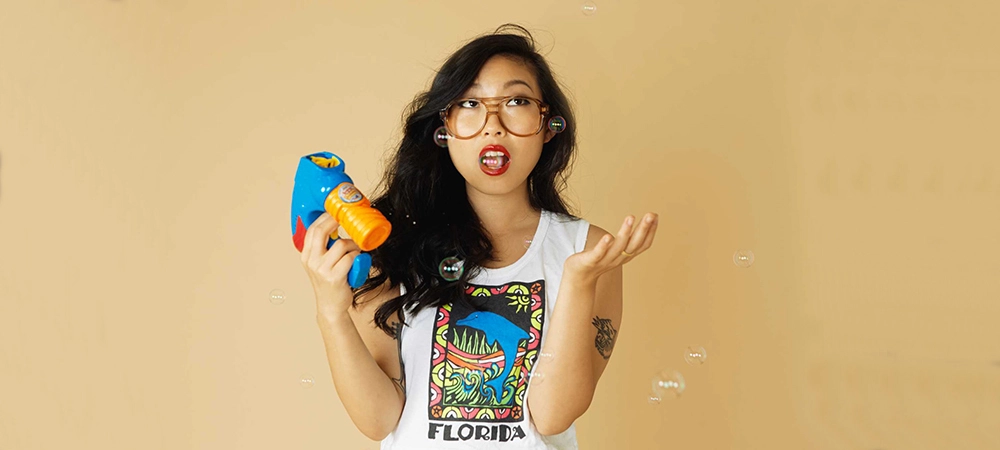 Nora Lum, known by her stage name Awkwafina, is an American actress and rapper that has made a remarkable impression on the entertainment industry. Born in New York City on July 14, 1988, she first gained fame for her witty rap videos posted to YouTube.
Since then she's starred in multiple films and TV shows like "Neighbors 2: Sorority Rising", "Ocean's 8" and the acclaimed blockbuster hit "Crazy Rich Asians".
In 2018, Awkwafina's ascension to stardom began with her portrayal of Goh Peik Lin in the box-office smash "Crazy Rich Asians". Not only was the film a major hit both commercially and critically, but it also launched Awkwafina into international recognition for her brilliant performance.
Parveen Kaur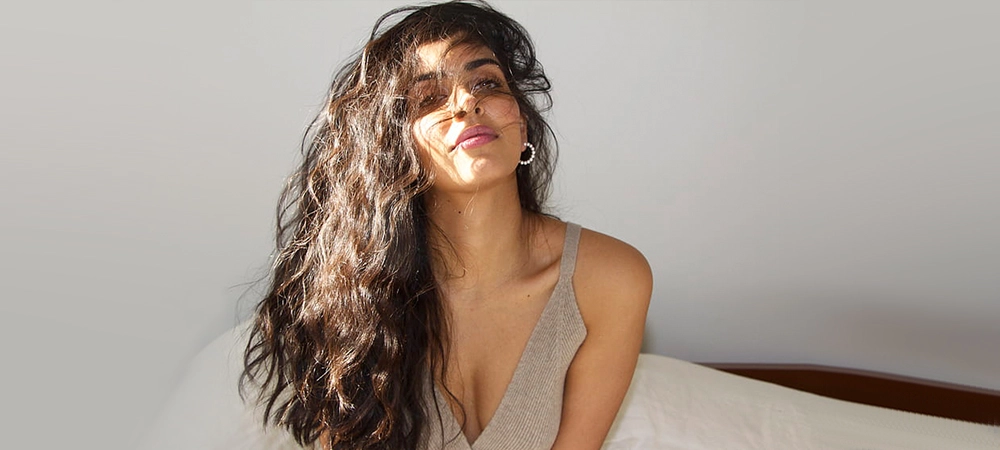 Born in Okotoks, Alberta in 1988, Parveen Kaur started her brilliant acting career on stage before making the successful transition into television and cinema.
Kaur's career skyrocketed in 2017 when she was cast as the enigmatic Saanvi Bahl in NBC's "Manifest". Her performance earned her tremendous acclaim and firmly established her as a rising star. Other notable appearances include roles in "The Strain" and "Saving Hope", further cementing her place among television luminaries.
Kaur has not only shined on the small screen but also on the big one. She played Sana in 2014's drama film "The Anomaly," and was featured as Gopal's daughter Priya in the 2018 comedy movie "The Indian Detective." Her stellar performances have left fans spellbound, proving her prowess stretches far beyond just television.
Lucy Liu
Born in Jackson Heights, Queens on December 2nd, 1968, Lucy Liu had a meteoric rise to fame throughout the late 90s with her memorable role as Ling Woo in "Ally McBeal".
Liu has earned her place among the most esteemed Asian American performers in Hollywood, starring in a broad selection of projects from action-packed blockbusters to lighthearted cartoons. Her captivating onscreen presence and immeasurable talent have made her an iconic actress with a range that spans all movie genres – drama, comedy, and animation alike.
She has starred in several popular films, including "Charlie's Angels", "Kill Bill: Vol. 1" and the acclaimed production "Elementary". Her impressive vocal talent is featured in Disney's "Mulan" as well as the iconic video game, "Grand Theft Auto: San Andreas.
Lana Condor
On May 11th, 1997 in Can Tho, Vietnam an extraordinary future star was born – that star being none other than Lana Condor. Adopted and raised within the United States of America, she gained worldwide recognition for her role as Lara Jean Covey in the hit 2018 movie "To All The Boys I've Loved Before". Her performance earned her a prestigious Teen Choice Award nomination.
"To All the Boys I've Loved Before" was a major success for Condor, establishing her as an exceptionally talented and multifaceted actress. Since then, she has starred in many acclaimed films and television programs, such as "Deadly Class" and "Alita: Battle Angel".
Condor's endearing and relatable demeanor on-screen has made her an instant hit with viewers of all ages, propelling her to stardom.
Ali Wong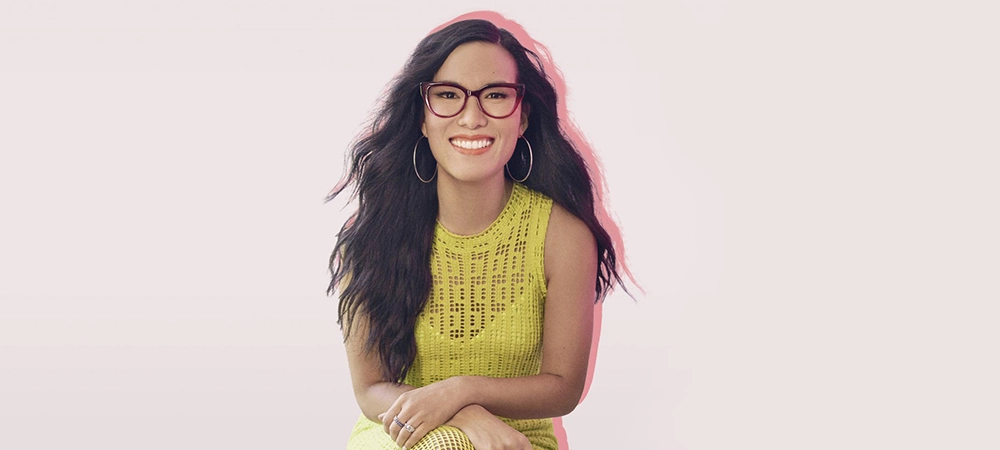 Ali Wong is an extraordinary comedian and actress whose witty one-liners and hilarious personal stories are renowned around the world. Born on April 19th, 1982 in San Francisco, California, she has captivated audiences for years with her unique brand of comedy.
With a career spanning stand-up performances to starring roles in movies – it's no wonder that everyone loves Ali!
Wong is also seen in a variety of television shows and movies such as "American Housewife", "Black Box" and the hit movie "Always Be My Maybe". Her unique approach to comedy has made her one of the most daring comedians today.
She fearlessly speaks on touchy topics like race, gender equality, and motherhood with confidence which leaves crowds roaring with laughter.
Kelly Marie Tran
On January 17, 1989, in San Diego, California Kelly Marie Tran was born and has since become a remarkable Vietnamese-American actress. However, her stardom skyrocketed to an international level when she landed the role of Rose Tico in "Star Wars: The Last Jedi" released in 2017.
With the groundbreaking success of "Star Wars: The Last Jedi", Tran solidified her presence as a multi-dimensional, incredibly talented actress and has since had starring roles in projects such as "Sorry for Your Loss" and "Ray Donovan".
With her captivating and likable persona, Tran has earned a place in the hearts of viewers everywhere. She is an emerging starlet who shows tremendous promise as she continues to make waves throughout the entertainment industry.
Tamlyn Tomita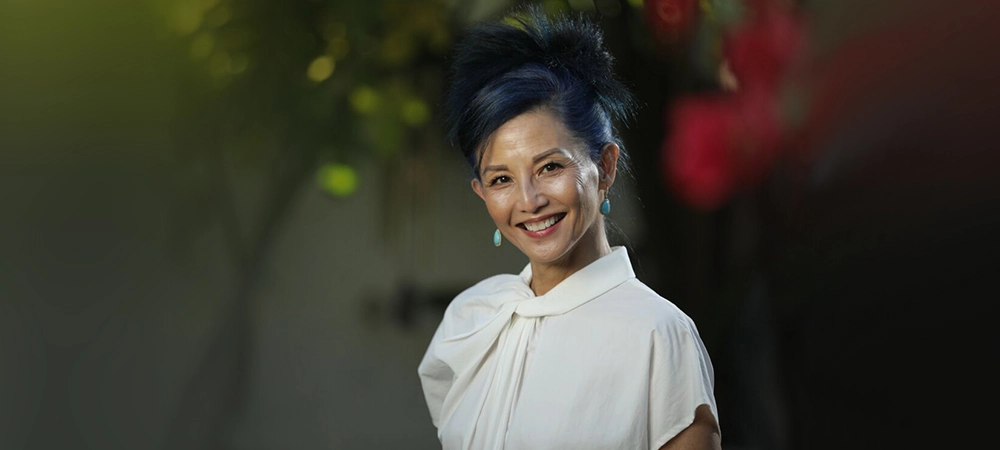 On January 27, 1966, in Okinawa, Japan Tamlyn Tomita was born. She grew up to become a renowned Japanese-American actress with her acclaimed role in "The Joy Luck Club" movie within the 1990s. Following this success, she moved from Japan to Los Angeles, California where she continued to showcase her talent and make a name for herself in Hollywood's entertainment industry.
Tomita has since shone in various movies and television shows such as "Star Trek: The Next Generation", "Days of Our Lives" and the iconic classic, "Karate Kid Part II". Her renowned versatility as an actress is second to none – she consistently gives each performance a unique dynamic that encapsulates its theme with great precision.
Ming-Na Wen
On November 20, 1963, global star Ming-Na Wen was born in Coloane, Macau, and later moved to the US. She soon skyrocketed to fame with her role on the hit television series "ER" which started airing during the 1990s. Her talent continues to touch people around the world today!
Wen has since flourished in the entertainment industry, appearing in various TV shows and movies like "Stargate Universe", "The Batman", and Disney's beloved classic -"Mulan". She is celebrated for her versatility as an actress, with critics applauding her talent to bring complexity and insight into her performances.
Talented and accomplished, Wen continues to be active in the entertainment industry. In addition, he is a passionate philanthropist who devotes his time to improving children's health as well as fighting for animal rights.
Chloe Bennet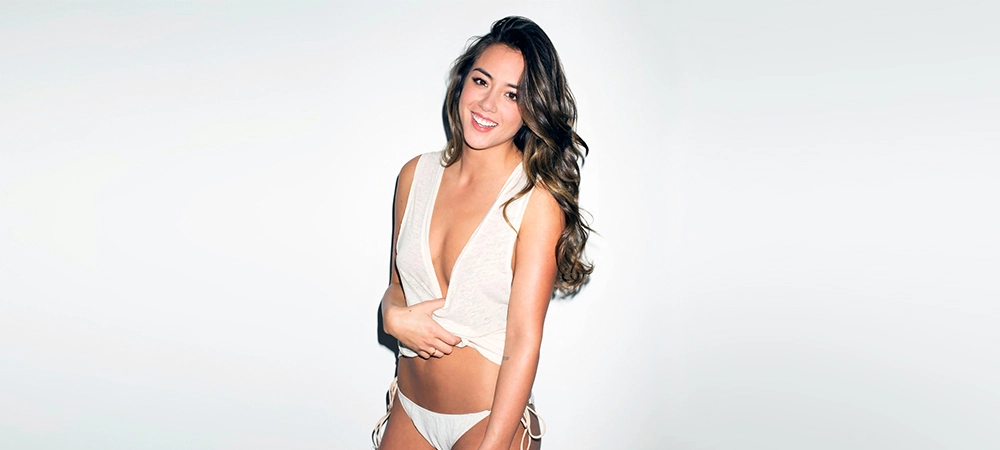 Achieving fame in the 2010s for her portrayal of Daisy Johnson on Marvel's hit show, "Agents of S.H.I.E.L.D.", Chloe Bennet is an American actor and singer from Chicago, Illinois who was born on April 18th, 1992.
Having accomplished this impressive feat, Bennet has been featured in a range of feature films and television series such as "Nashville", "Valentine's Day" and the much-loved animation movie "Abominable". She is widely recognized for her captivating performances brimming with emotion and authenticity.
A renowned and successful entertainer, Bennet has not only captivated an audience with their stirring performances but also devoted themselves to a range of advocacy work encompassing education reform and human rights protection.
Olivia Munn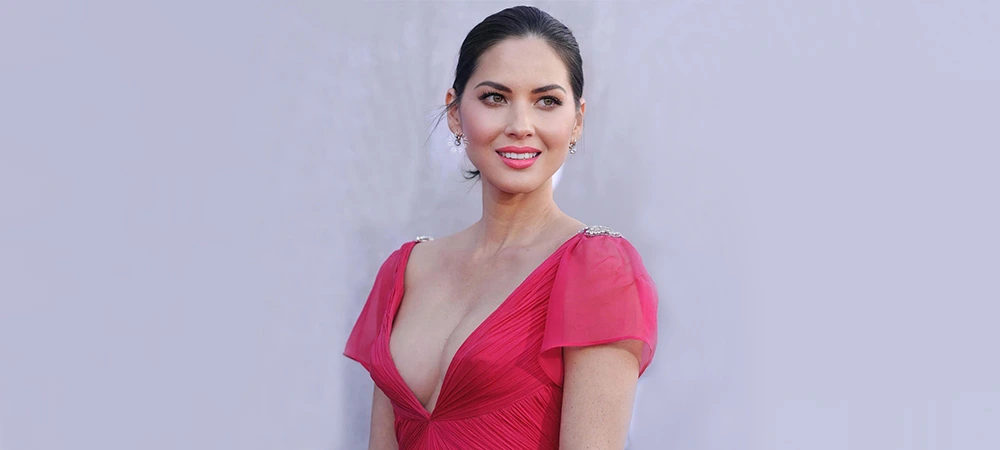 Olivia Munn is an exceptionally talented American actress, model, and television host. Her rise to fame began in the late 2000s when she was cast as Sloan Sabbith in "The Newsroom". Born on July 3rd, 1980 in Oklahoma City, Oklahoma; Miss Munn has since gone on to star and appear alongside some of Hollywood's most renowned A-list stars.
Munn has since added a multitude of films and television series to her repertoire, including "Iron Man 2", "The Predator" and the beloved classic show, "The Baby-Sitters Club". Admired for her versatility as an actress and remarkable sense of wit, she effortlessly captivates audiences with her charm.
Katheryn Winnick
Canadian actress Katheryn Winnick was born on December 17, 1977, in Etobicoke, Ontario. She quickly made a name for herself in the early 2010s due to her captivating role as Lagertha in "Vikings".
Winnick has since starred in a variety of film and television productions, such as "Bones", "The Art of the Steal" and the iconic action series "Taken". Her acting is renowned for its potency and her capacity to bring high-level nuances to her roles. She exudes boldness while managing intricate subtleties with great success.
Winnick is a celebrated entertainer and remains active in the entertainment industry. In addition to her professional successes, she is an ardent philanthropist and vocal proponent of causes such as education and gender equality.
Arden Cho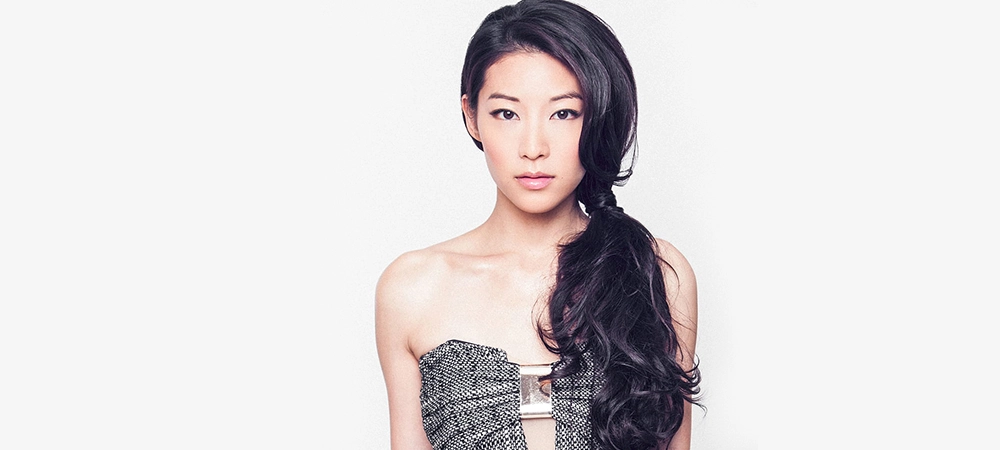 On August 16th, 1985 in Amarillo, Texas a star was born. Arden Cho is an American actress, singer, and model who has taken the world by storm since her breakthrough performance as Kira Yukimura in MTV's beloved "Teen Wolf" series during the mid-2010s.
With her versatility and ability to bring life-like depth to her roles, Cho has gone on to star in a variety of films and TV shows such as "Chicago Med", "Chicago P.D.", and notably, the beloved comedy show, "The Mindy Project". Her talent for creating unique characters that captivate audiences is well-known throughout Hollywood.
Olivia Liang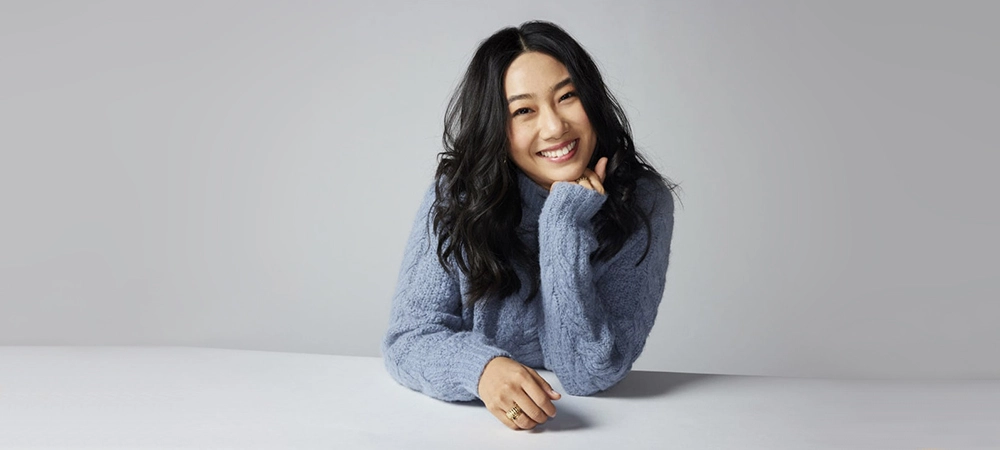 Olivia Liang is an American actress whose career has skyrocketed since her birth on December 22, 1990. Her most renowned role to date is that of Nico Santos in the widely acclaimed television series "Legacies". She has also been a part of several other shows such as "Nashville" and "Shadowhunters", making her one of the most sought-after actresses today.
Liang is an influential presence in the entertainment industry, not only for her talent and skill as an actress but also from a social perspective. She ardently champions causes such as diversity and representation within the film and television business. With her determination to make a positive difference through her work, she has become an inspiring role model for young people around the world.
Vanessa Hudgens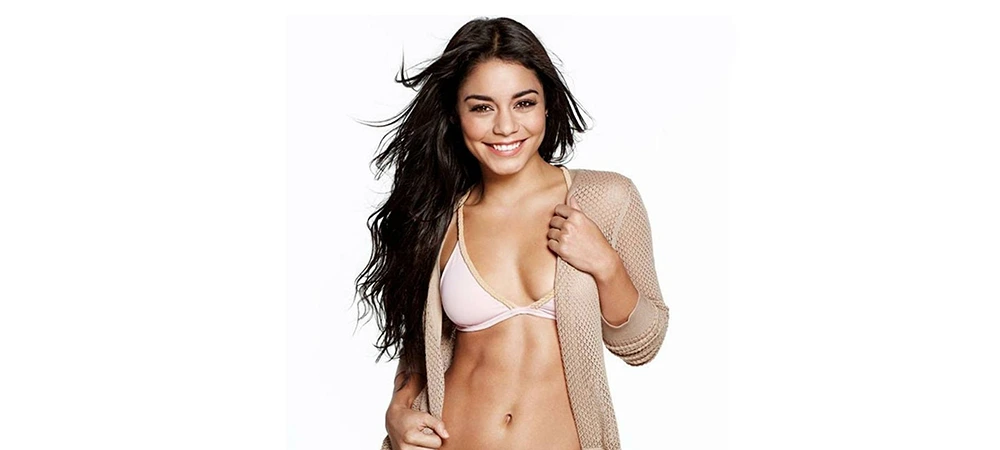 On December 14, 1988, in Salinas, California, the world was blessed with Vanessa Hudgens – an American actress and singer. In the mid-2000s she gained tremendous fame as Gabriella Montez in the renowned Disney Channel movie series "High School Musical".
Following that, Hudgens' acting career has flourished, appearing in such projects as "Spring Breakers", "Powerless" and the live version of "Rent". In addition to being an actor, she is also a gifted singer, having released multiple albums and singles throughout her impressive career.
Hudgens is an incredibly versatile performer who shows no signs of slowing down in the entertainment industry.
Jessica Henwick
Jessica Henwick is an exceptionally gifted British actress of East Asian lineage who has achieved tremendous feats throughout the film and television industry. Her renowned performances have mesmerized audiences worldwide, proving that she's a force to be reckoned with! Born in Surrey England 1992, this opportunity allowed Henwick to flourish into the talent she is today.
In 2015, Henwick made her defining mark in the entertainment industry when she was cast as Nymeria Sand for HBO's fan-favorite show "Game of Thrones." Shortly after that, she bagged other iconic roles such as Colleen Wing from the Marvel TV series "Iron Fist" and "The Defenders," and Jessika Pava in both installments of the new Star Wars trilogy – "Star Wars: The Force Awakens" and "Star Wars: The Rise of Skywalker."
Kelsey Asbille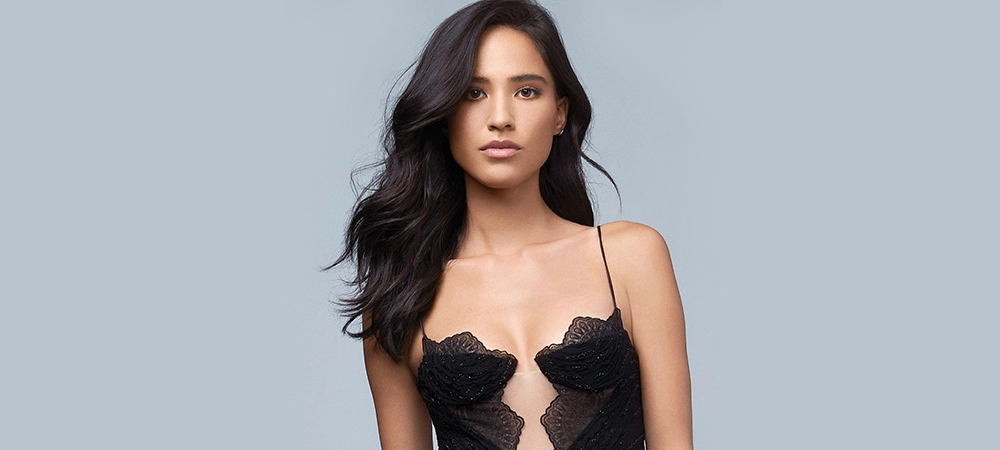 From Columbia, South Carolina in 1991 comes to the radiant and talented actress Kelsey Asbille; boasting a mix of Native American and Asian heritage. She began her acting journey as a young girl and has since become renowned for her captivating roles on television shows and movies alike.
Asbille's onscreen journey began with minor roles in television shows and movies, yet the role that propelled her to fame was as Monica Dutton in "Yellowstone" – a widely acclaimed series that premiered back in 2016.
By delivering an impressive portrayal of Kevin Costner's daughter, Asbille was praised by critics and soon rose to prominence within the entertainment realm. In addition, she has been featured in other acclaimed shows such as "Teen Wolf" and "Embeds."
Karen Fukuhara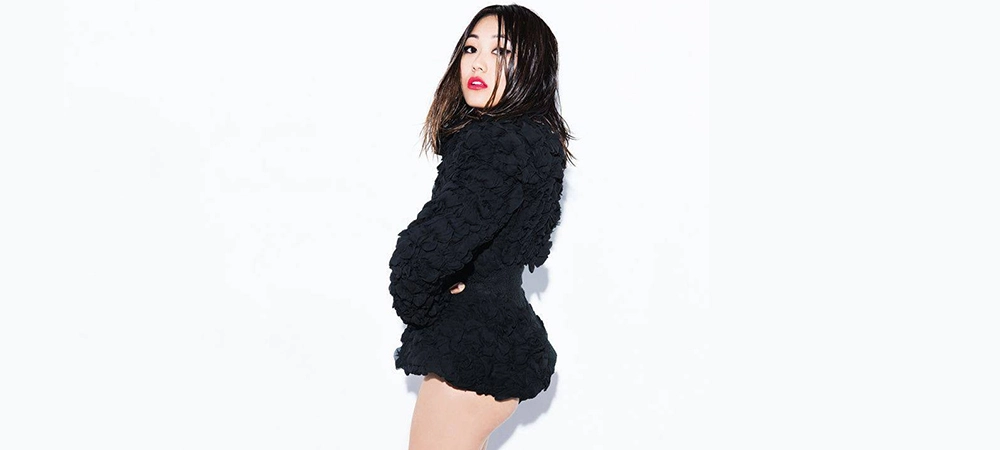 From her Los Angeles, California upbringing in 1992 to her current position as a Japanese-American actress and voiceover artist, Karen Fukuhara has led an impressive career.
In 2016, Fukuhara launched her acting career when she was cast as the renowned samurai and vigilante Tatsu Yamashiro (aka Katana) in the DC Comics film "Suicide Squad." Her convincing portrayal of this complex character earned well-deserved recognition from critics and solidified her status as a rising star.
After establishing a name for herself, she went on to secure other renowned roles including Kimiko Miyashiro – The Female of the Amazon Prime show "The Boys" and Glimmer from Netflix's animated series "She-Ra and the Princesses of Power".
Fukuhara is an incredibly gifted voiceover artist and has provided her vocal talents to a variety of animated TV shows and movies.
Sophia Ali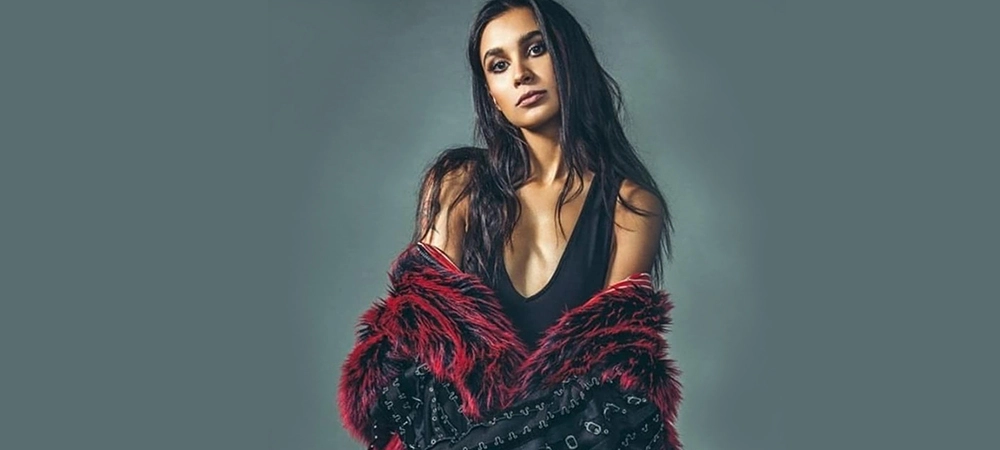 Born in San Diego, California in 1995, Sophia Ali is a celebrated Pakistani-American actress who made the transition from modeling to acting. She has since become one of Hollywood's most sought-after talents.
Ali skyrocketed to fame in 2017, when she was cast as Dahlia Qadri on the renowned medical drama series "Grey's Anatomy". Her character portrayal of an intelligent and assured intern earned her critical honor, solidifying her place at the forefront of Hollywood.
Ali has not only made a name for herself in the television industry but she's also graced the silver screen. Her impressive repertoire includes her role as Sabrina in 2018's comedy "All Nighter," and showcasing her dramatic capabilities with Melanie Cole–a young woman who finds herself at an eerie island resort–in 2019's thriller "Fantasy Island."
Paris Berelc
Born in Milwaukee, Wisconsin in 1998, Paris Berelc is an actress and model par excellence. After a career as a successful model, she eventually chose to pursue her passion for acting – and the rest has been history.
When Berelc was cast as Skylar Storm in the Disney XD series "Mighty Med" in 2013, it marked a major turning point for her. Her portrayal of this heroic character earned tremendous praise and enabled her to be recognized as an up-and-coming talent.
Besides her TV acting roles, Berelc has been featured in numerous films. She portrayed Sadie in the 2017 comedy "#SquadGoals" and starred as Amelia – a college student tangled up with secrets and lies -in the 2019 drama "Confessional". Her performances were acclaimed by viewers all around.
Conclusion
Undeniably, Asian American actresses have made an enormous mark on Hollywood. Not only did they shatter barriers and create history in the industry, but their influence has been inspiring to many around the globe. These women are undoubtedly positive role models that continue to blaze trails for future generations of filmmakers and artists alike.
We must honor the accomplishments of Asian American actresses and all underrepresented groups in Hollywood, continue to emphasize their representation, and diversify our industry. Let's keep uplifting them with admiration, support their endeavors, and strive for a more inclusive world that celebrates diversity.