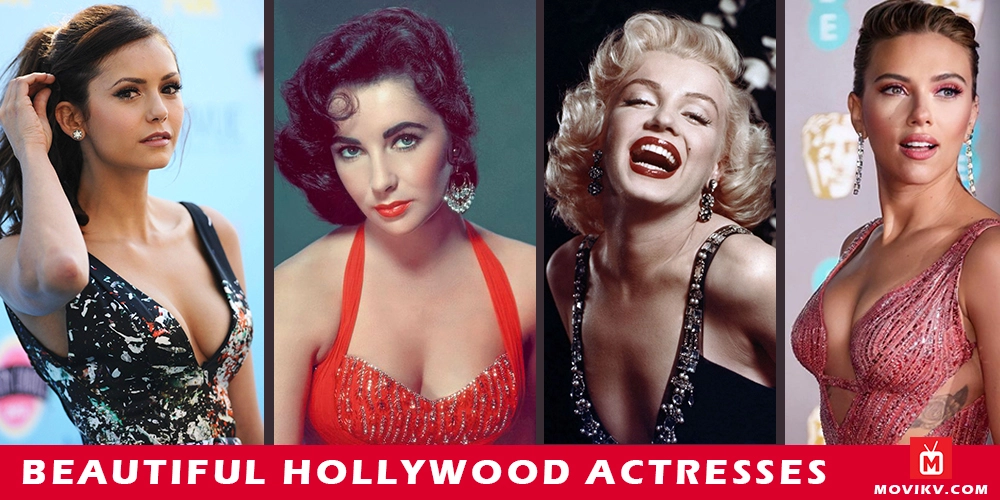 Beauty is a highly individualized notion that can differ between people, yet there's no disputing the substantial influence beauty has on show business – particularly in Hollywood. From timeless beauties such as Audrey Hepburn and Elizabeth Taylor to today's stunning superstars like Angelina Jolie and Scarlett Johansson, Tinseltown has always been overflowing with some of the most gorgeous actresses around.
From classic elegance to modern-day glamour, this article takes a look at the most beautiful Hollywood actresses of all time. Every fan will be sure to discover something that resonates with them – highlighting these stars' best features and stunning looks.
Most beautiful classic Hollywood actresses
Here are ten of the most beautiful classic Hollywood actresses:
Marilyn Monroe
The iconic and beautiful Marilyn Monroe was a remarkable American actress, model, and singer who saw superstardom in the 1950s. Born Norma Jeane Mortenson in 1926, she captivated millions with her stunningly glamorous aesthetic that has since become timeless.
With her iconic platinum blonde hair, mesmerizing curves, and alluring singing voice; Marilyn Monroe enthralled audiences and quickly became one of the most sought-after actresses in history.
From 1953 classic "Gentlemen Prefer Blondes" to 1955's "The Seven Year Itch," and finally 1959's iconic comedy, "Some Like It Hot," her star quickly rose. She was renowned for her comedic timing, as well as her ability to simultaneously bring both sexiness and fragility alive onscreen.
Unfortunately, after a life riddled with anguish and tribulations, Marilyn Monroe left us in 1962 at the tender age of 36.
Elizabeth Taylor
Elizabeth Taylor was a legendary British-American actress who rose to fame during Hollywood's Golden Age. She kickstarted her career in the 1940s, having been born into the limelight of London in 1932. Her remarkable beauty and talent quickly made her one of the most iconic stars of all time.
As she developed and grew, Elizabeth Taylor mesmerized fans with her enchanting looks, alluring blue eyes, and wide range of acting talents. Her distinguished performances in films such as "Giant" (1956), "Cat on a Hot Tin Roof" (1958), and the iconic role of Cleopatra in 1963's eponymous movie earned her two Academy Awards for Best Actress.
Taylor is fondly remembered for her bubbly personality, tumultuous relationships, and unwavering dedication to the cause of HIV/AIDS. Her life tragically ended in 2011 at 79 years old.
Audrey Hepburn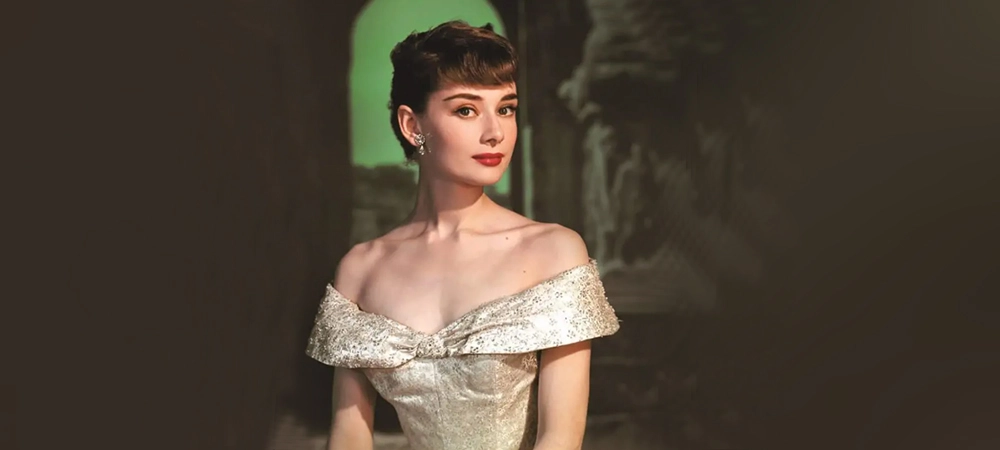 An international style icon, Audrey Hepburn captivated audiences with her magnetic performances in films like "Roman Holiday" (1953), which won her an Academy Award for Best Actress. Born in Belgium in 1929, Hepburn burst onto the scene during the late 1940s and quickly became one of Hollywood's most beloved stars after starring in unforgettable movies such as "Sabrina" (1954), "Funny Face" (1957), and "Breakfast at Tiffany's"( 1961). Her timeless grace made a lasting impact on generations to come.
From her petite figure, bewitching looks, and timeless gracefulness, Hepburn soon turned into a trendsetter who influenced females around the world with her classic fashion.
Aside from her theatrical accomplishments, Audrey Hepburn was much admired for her humanitarian efforts with UNICEF and earned the title of Goodwill Ambassador in 1988. Sadly, she passed away at the age of 63 in 1993.
Grace Kelly
Grace Kelly was an American actress who lived out a real-life fairytale when she wed Prince Rainier III of Monaco in 1956. Born in Philadelphia, Pennsylvania, in 1929; her acting career surged quickly and by the 1950s, she had become one of Hollywood's leading ladies with iconic roles such as "High Noon" (1952), "Rear Window" (1954), and the classic thriller "To Catch a Thief" (1955).
Exuding timeless beauty, unparalleled poise, and sophisticated elegance, Kelly rapidly rose to the pinnacle of style icon status. Following her marriage to Prince Rainier III in 1956, she retired from acting completely and devoted herself fully to the role of Princess of Monaco. Although taken too soon at only 52 years old due to a fatal car accident in 1982, Kelly will forever remain one of Hollywood's most glamorous actresses ever known.
Sophia Loren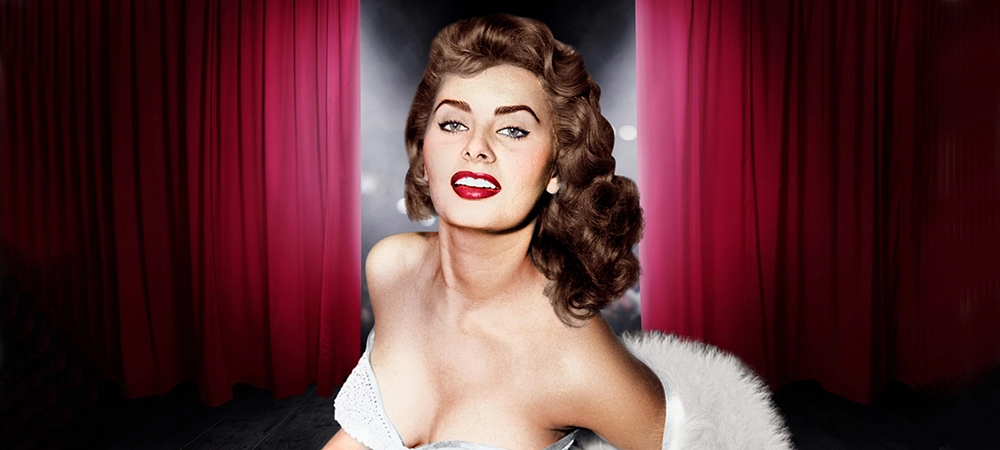 Sophia Loren is a true icon of Hollywood's Golden Age. Born in Rome in 1934, she began her journey as an actress during the 1950s and since then has become widely appreciated for her beauty and distinguished acting skills. Her fame has reached international stardom due to her remarkable talent and captivating presence on screen.
Her extraordinary work in Italian cinema, such as the iconic film "Two Women" (1960), earned her an Academy Award for Best Actress – making history as the first individual to win an Oscar for a non-English performance.
Loren has become an iconic symbol of beauty, with her timeless glamour and style inspiring countless women. She's also been a mainstay in the entertainment industry, having starred in numerous films that have earned her extensive recognition and awards. To this day, Loren continues to mesmerize audiences around the world.
Ava Gardner
Born in North Carolina in 1922, Ava Gardner was an American actress with a captivating screen presence who rose to prominence as one of Hollywood's leading ladies during the 1940s and 1950s. Her illustrious career began early on, and she quickly gained recognition for her remarkable beauty and undeniable charm.
She was well-known for her ability to effortlessly express both sensuality and vulnerability in the movies she starred in, such as "The Killers" (1946), "Mogambo" (1953), and "On the Beach" (1959). Her talent inspired countless viewers around the world.
Ava Gardner's captivating voice, seductive eyes, and timeless beauty made her a top Hollywood star during her era. She was known as one of the most beautiful women in the world and was admired by many until she passed away at 67 years old in 1990.
Rita Hayworth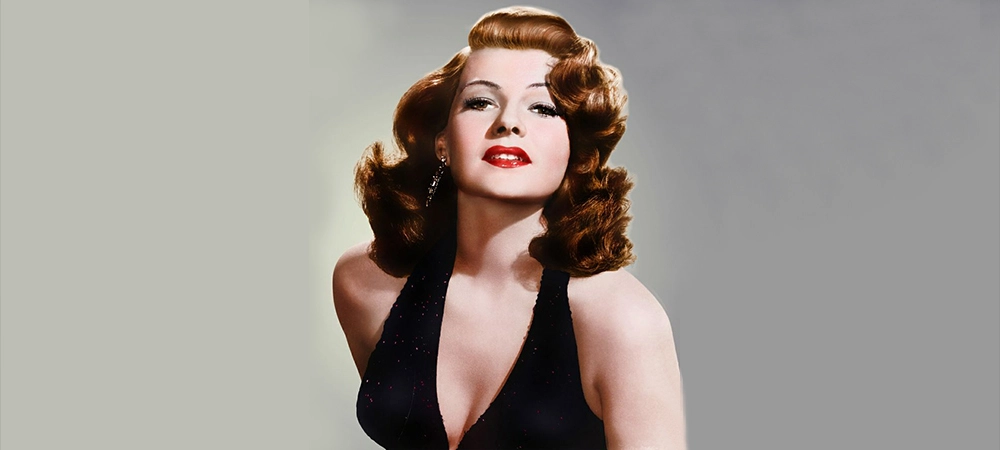 The alluring Rita Hayworth illuminated the silver screen in the 1940s and quickly became one of Hollywood's most popular stars. She was born in 1918, making her entrance into this world from New York City.
With her enigmatic charm and beguiling beauty, she graced the silver screen in some of cinema's greatest classics including "Only Angels Have Wings" (1939), "Gilda" (1946), and "Pal Joey" (1957). She was unsurpassed at conveying both sensuality and vulnerability with a single glance.
With her dazzling red hair, enigmatic stare, and ageless beauty, Hayworth quickly became a highly sought-after actress of her era. She was considered one of the world's most beautiful women and is still remembered fondly today. Sadly, she passed away in 1987 at the age of 68.
Judy Garland
Judy Garland was an iconic American actress, vocalist, and dancer who first made her mark as a child star in the 1930s. By the 1940s and 1950s, she had become one of Hollywood's biggest stars. Brought into the world in 1922 in Grand Rapids Minnesota, Judy started her acting career at a young age – with many quickly recognizing her dazzling singing abilities and captivating performances.
Her mastery of acting was widely recognized, with her outstanding performances in the classic films "The Wizard of Oz" (1939), "Meet Me in St. Louis" (1944), and "A Star is Born" (1954) cementing her reputation as one of Hollywood's most talented and versatile stars.
Endowed with her trademark red hair, a dazzling smile, and enchanting stage presence, Judy Garland swiftly became one of Hollywood's most beloved icons. She was recognized for numerous awards and distinctions such as the Juvenile Academy Award, Golden Globe, and a Grammy Lifetime Achievement Award during her career that sadly ended in 1969 at the age of 47.
Ginger Rogers
In 1911, the glorious ginger Rogers was born in Independence Missouri. Her entrancing looks and extraordinary acting skills catapulted her to the spotlight of Hollywood in the 1930s as one of its most prominent female stars. It didn't take long before she established a successful career as an actress, dancer, and singer during the 1920s.
She starred in several popular films, such as "42nd Street" (1933), "The Barkleys of Broadway" (1949), and the classic comedy flick "Monkey Business" (1952). Her most remarkable collaboration was with Fred Astaire – they appeared together in no less than ten musicals.
With her iconic style, ageless beauty, and captivating dance moves, Ginger Rogers instantly rose to become among the most sought-after stars of her era. Celebrated as one of the finest dancers of her generation and beloved in Hollywood culture, she gained international recognition until she passed away at age 83 in 1995.
Jean Harlow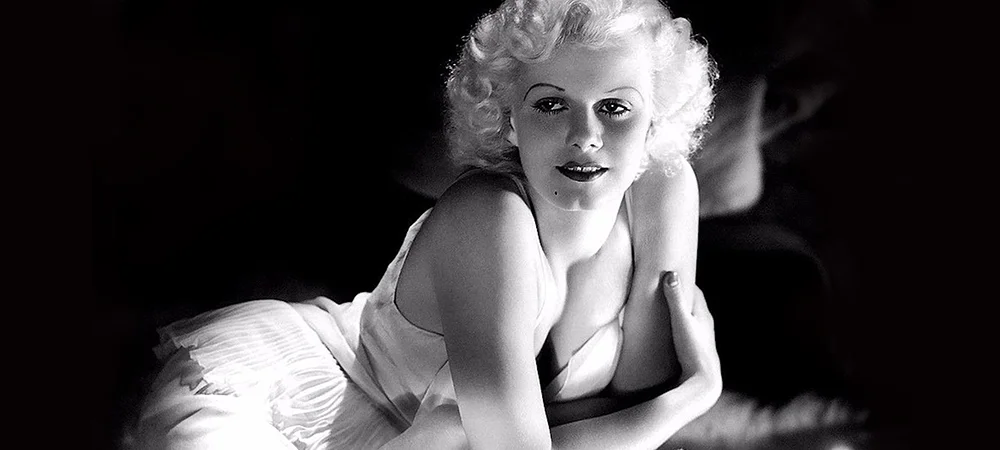 In 1911, a young Jean Harlow was born in Kansas City and would become one of Hollywood's most acclaimed leading ladies. By the late 1920s, her talent for acting combined with her iconic beauty had launched her into stardom – captivating audiences across America and around the world.
Her remarkable talent and sultry blonde bob catapulted her to stardom in films such as "Hell's Angels" (1930), "Red Dust" (1932), and the classic hit, "Bombshell" (1933). She had an uncanny ability to project both sensuality and vulnerability onscreen that made her a beloved Hollywood star.
With her alluring appearance, vivacious energy, and undeniable acting proficiency, Jean Harlow quickly soared to the peak of Hollywood stardom. As one of the most renowned celebrities of her era and considered a global symbol of beauty, she tragically passed away in 1937 at only 26 years old.
Most beautiful Hollywood actresses of Modern-Day
Here are ten of the most beautiful Hollywood actresses in the modern-day beauties:
Angelina Jolie
Angelina Jolie is an acclaimed American actress, filmmaker, and humanitarian who was born on June 4th in Los Angeles. Since her debut acting roles in the 90s, she has captivated millions with her unparalleled beauty, talent, and versatility across a diverse range of films; from action-packed blockbusters to whimsical comedies and artistic animations alike.
Angelina Jolie has made a name for herself both in front of the camera and behind it. Her leading roles have earned her an Academy Award, including Best Supporting Actress for "Girl Interrupted" (1999). She is also known for her acting performances in films like "Mr. & Mrs. Smith" (2005) and as director/producer of the biopic drama film "First They Killed My Father" (2017).
Jolie has been widely recognized for her celebrated acting career and human rights advocacy. Since 2001, she has served as Goodwill Ambassador to the United Nations High Commissioner for Refugees (UNHCR); engaging in critical humanitarian efforts worldwide.
Emma Watson
Born on April 15, 1990, in Paris, France, Emma Watson's career skyrocketed during the early 2000s when she was cast as Hermione Granger in the renowned "Harry Potter" film series. Since then this talented actress has also become a successful model and activist.
Through her hard work and dedication, Watson has proven herself to be a skilled and versatile actress. She's graced the big screen in several well-received films, such as "The Bling Ring" (2013), "Beauty and the Beast" (2017), and most notably "Little Women" (2019). Her performance of Meg March earned immense praise from viewers and critics alike.
Emma Watson is a passionate advocate for gender equality and has become an important figure in the fight against sexism. Through her role as United Nations Women HeForShe ambassador since 2014, she strives to support women's rights worldwide by actively participating in empowering initiatives meant to benefit girls and women globally.
Margot Robbie
Margot Robbie, an Australian actress born on July 2nd, 1990 to a family of Dalby, Queensland natives, has been in the acting industry since she emerged from Down Under and settled into Hollywood by the early 2000s.
Robbie's incredible acting and instantly recognizable beauty have made her a star in the film industry, and she appears in leading roles in critically acclaimed films such as "The Wolf of Wall Street" (2013), "Suicide Squad" (2016), "I, Tonya" (2017), and most recently "Once Upon a Time in Hollywood" (2019).
Margot Robbie is an immensely talented, stunningly gorgeous actress who has become a star of our generation. Her natural charisma coupled with immense talent makes Margot Robbie one of the most sought-after actresses today.
Gal Gadot
On April 30th, 1985, a star was born in Rosh HaAyin, Israel. Gal Gadot began her remarkable career as an international model in the early 2000s before eventually embarking on her transition to acting.
Gal Gadot achieved international stardom for her portrayal as Wonder Woman in the DC Extended Universe, starring in result-driven films such as "Batman v Superman: Dawn of Justice" (2016), "Wonder Woman" (2017), and most recently, the 2020 blockbuster hit, "Wonder Women 1984".
Gal Gadot is renowned for her jaw-dropping beauty, incredible athleticism, and irresistible charisma, captivating people everywhere. She has also made it a priority to give back through charitable works. Her mission to make the world a better place has gained widespread admiration from all over the globe.
Jennifer Lawrence
From the small town of Louisville, Kentucky on August 15th, 1990 rose a prodigious talent – Jennifer Lawrence. From her humble beginnings as an adolescent actress in television series and films, she blossomed into one of Hollywood's most acclaimed talents.
In the late 2000s, Jennifer Lawrence skyrocketed to superstardom through her stunning roles in films like "Winter's Bone" (2010), "X-Men: First Class" (2011), and most notably, "The Hunger Games" (2012). Since then, she has become one of this generation's best leading ladies; displaying a breadth of talent that allows her to take on any role from dramas to action movies.
Scarlett Johansson
Scarlett Johansson is a renowned actress and musician hailing from New York City who, ever since her childhood days in 1984, has graced the silver screen with countless memorable performances.
Scarlett Johansson has resolutely positioned herself as one of the most skilled and versatile actresses of her generation, appearing in an array of films such as dramas, comedies, action-adventures, and science fiction.
Scarlett Johansson is widely known for her iconic films, such as "The Prestige" (2006), "Vicky Cristina Barcelona" (2008), "The Avengers" (2012), and the most recent award winner, "Jojo Rabbit"(2019).
Johansson has been widely celebrated for her remarkable beauty, beguiling charm, and powerful on-screen presence. Her work in the industry has earned her numerous awards and accolades.
Emma Stone
The multi-award-winning actress Emma Stone was born on November 6, 1988, in Scottsdale, Arizona, and began her successful acting career as a child. From 2007 to 2010 she had several remarkable performances that brought her fame, including the movies "Superbad" (2007), "Zombieland" (2009), and "Easy A" (2010). Her impressive work has inspired aspiring actors throughout the world.
She has earned her reputation as a remarkable and multi-faceted actress of our generation, starring in different kinds of movies from comedies to dramas. Her works have been widely praised with countless awards and acknowledgments.
Stone is arguably best known for her leading roles in some of the most iconic movies, including winning an Academy Award for her role in "La La Land" (2016), and is one of the first superhero films to feature a female lead character – "The Amazing Spider-Man" series (2012 & 2014).
Mila Kunis
On August 14, 1983, Mila Kunis was born in Chernivtsi, Ukraine; at the time a part of the Soviet Union. Later on, she and her family immigrated to America where she built an impressive career as both an actress and producer.
Mila Kunis has been an influential part of the acting realm since the late 1990s, being featured in numerous television shows and movies. Her star performances include "Black Swan" (2010), "Ted" (2012), and "Bad Moms" (2016). Mila's superb talent combined with her natural beauty is two qualities that have led to vast acknowledgment and appreciation from viewers worldwide.
Kunis is a renowned actress and humanitarian, with commendable involvement in several charitable causes.
Sofia Vergara
On July 10, 1972, in Barranquilla, Colombia the world was blessed with the presence of Sofía Vergara—an iconic Colombian-American actress and model. She began her career as a host on South American television shows before she made it big and moved to America during the late 1990s. Her infectious charm has captivated millions around the globe.
Vergara rocketed to fame at the start of the millennium for her portrayal in "Modern Family" and has since solidified herself as one of Hollywood's most prominent, sought-after stars.
Vergara's beauty, unbridled charm, and skill have made her a favorite among fans and fellow actors alike — garnering not just loyal followers but also multiple Golden Globe and Primetime Emmy Award nominations.
Nina Dobrev
The multi-talented Nina Dobrev was born on the 9th of January, 1989 in Sofia, Bulgaria. Along with her family, she eventually migrated to Canada where she was able to kickstart her acting career during the late 2000s. Her fame skyrocketed as a result of her breakthrough role as Elena Gilbert in "The Vampire Diaries" and has since appeared in numerous television shows and films throughout the early 2010s.
Boasting a plethora of natural talent and beauty, it's no surprise that Dobrev has garnered numerous awards nominations. Yet her sheer breadth of work doesn't end there; she is also deeply rooted in charitable organizations and causes, with many admiring her philanthropic spirit.