The entertainment business is flourishing across the globe, allowing talented people from every corner of the world to display their abilities on a global scale. Particularly noteworthy are Indian actresses in Hollywood; these women have been shattering societal norms and leaving an indelible mark on audiences everywhere with their magical acting chops and impressive diversity. Coming from India – a country that's bursting with life and culture – they've proven how capable they are when it comes to captivating performances.
Get to know some of the most impactful Indian actresses in Hollywood and how they have helped transform the entertainment industry. This blog will uncover their incredible stories.
Notable Indian Actresses in Hollywood
Undeniably, there are some remarkable Indian actresses in Hollywood today who have made a name for themselves and blazed the trail for others to follow. Here is an impressive list of the most celebrated Indian actors making waves in Tinseltown:
Priyanka Chopra
Celebrated Indian actress, singer, and film producer Priyanka Chopra achieved global stardom with her creative work in the entertainment industry. Born on July 18th, 1982 in Jamshedpur India, she has captivated audiences around the world for many years.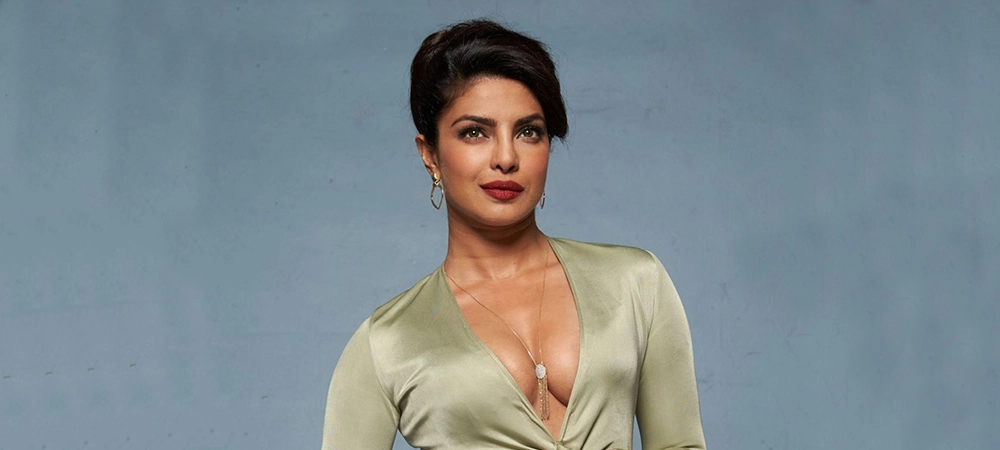 Achieving international acclaim after claiming the Miss World title in 2000, she then shifted her focus to Bollywood and quickly solidified herself as one of India's most renowned actresses.
In 2015, Priyanka Chopra graced Hollywood with her presence as the lead actress in "Quantico". Her performance earned her worldwide acclaim and opened up doors of opportunity to star in major films like "Baywatch", "A Kid Like Jake" and most recently, the hit rom-com "Isn't It Romantic".
Deepika Padukone
Hailed as one of the most successful and popular actresses in India, Deepika Padukone made her grand entrance into this world on January 5th, 1986 in Copenhagen, Denmark. Along with being an actress and producing movies, she is a role model for millions of people all around the globe.
Deepika's foray into the world of acting began in 2007 with "Om Shanti Om," and since then, she has starred in several projects that have been both critically acclaimed and commercially successful.
In 2018, Deepika Padukone made a remarkable entrance into Hollywood with her leading role as Serena Unger in "xXx: Return of Xander Cage." Since then, she's been highly sought out by filmmakers and has earned accolades for her work on films like "Chhapaak" and "83," cementing her place among the top Indian actresses in Hollywood.
Aishwarya Rai Bachchan
With grace and elegance, Aishwarya Rai Bachchan has established herself as one of the most acclaimed actresses in India. Born on November 1, 1973, in Mangalore, she is an Indian actress who was Miss World shortly after her birth.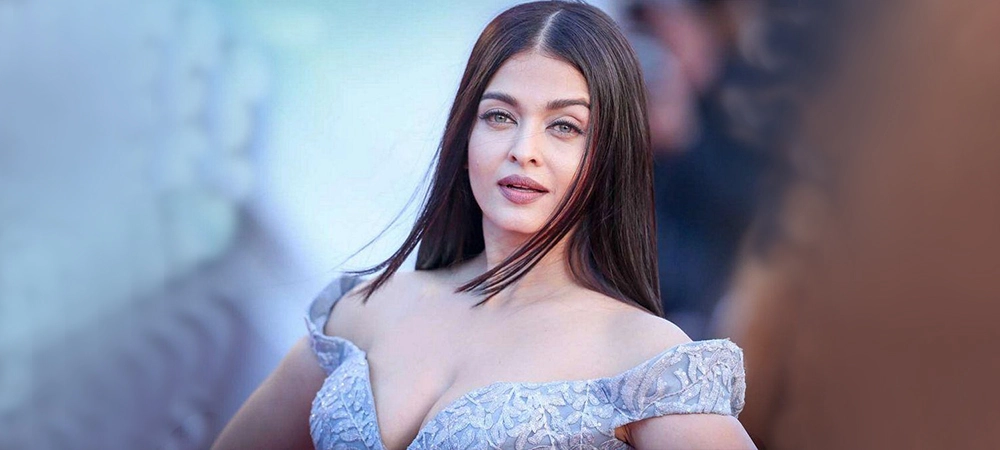 In 1997, Aishwarya kicked off her career with the movie "Iruvar," and in the decades since has become an acclaimed actress who boasts a multitude of hit films.
Aishwarya has been widely acclaimed for her performances in films such as "The Pink Panther 2" and "Provoked." She is also highly respected for her significant contributions to the entertainment industry, making a lasting impact on all who have seen or heard of her work. This monumental commitment to artistry has resulted in numerous awards and accolades, placing Aishwarya among the ranks of esteemed artists around the world.
Freida Pinto
On October 18th, 1984, Mumbai India welcomed the birth of Freida Pinto. Her journey to international stardom began when she starred in Slumdog Millionaire and since then has led a successful acting career.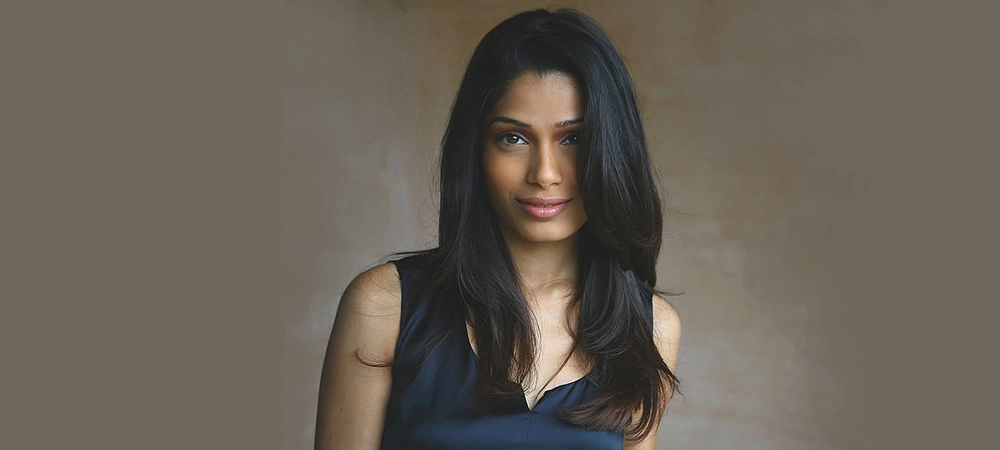 In 2008, Freida's acting career catapulted when she made her debut in the blockbuster "Slumdog Millionaire," which dominated the box office and earned multiple awards. Her remarkable performance garnered Freida immense recognition from film critics worldwide and led to other major Hollywood films such as "Rise of the Planet of the Apes," "Immortals" and "Knight of Cups."
Freida is renowned for her contributions to philanthropy and social justice initiatives, such as the Goodwill Ambassadorship she holds with the UNAIDS. She has continually shown support for those affected by HIV/AIDS by spreading awareness about it and advocating for their rights.
Pooja Kumar
Born on January 19, 1974, in New York City, Pooja Kumar has found success and recognition both domestically and internationally as an Indian-American actress. She is widely known for her impressive resume of films ranging from India to the United States.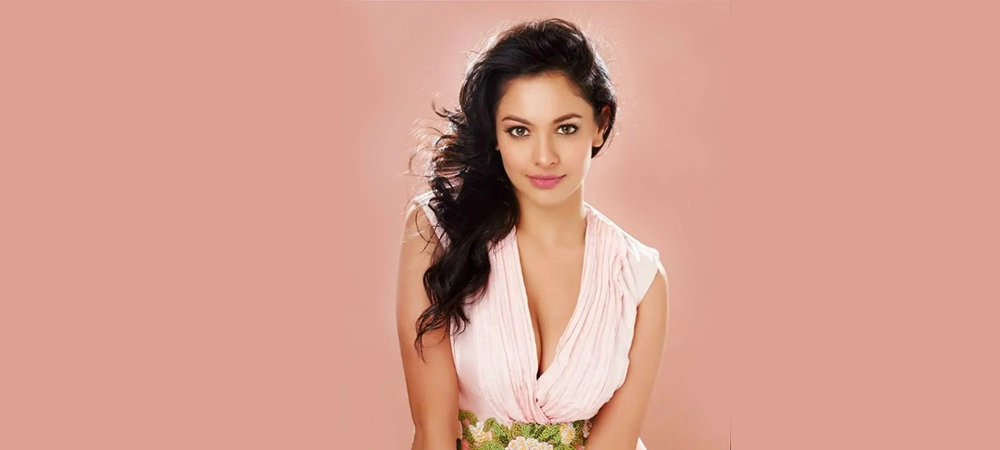 Pooja burst onto the Indian film scene and has since starred in various acclaimed and profitable projects across India.
Besides her immense success in Indian cinema, Pooja has starred and mesmerized audiences with her spellbinding performances in American films like "Uttama Villain," "The Terrorist," and "Vishwaroopam." What sets Pooja apart is the raw emotion she brings to every one of her characters which adds a certain level of realism.
Indira Varma
On the 14th of May, 1973 in Bath, a stunningly talented Indian British actress by the name of Indira Varma was born and brought into this world.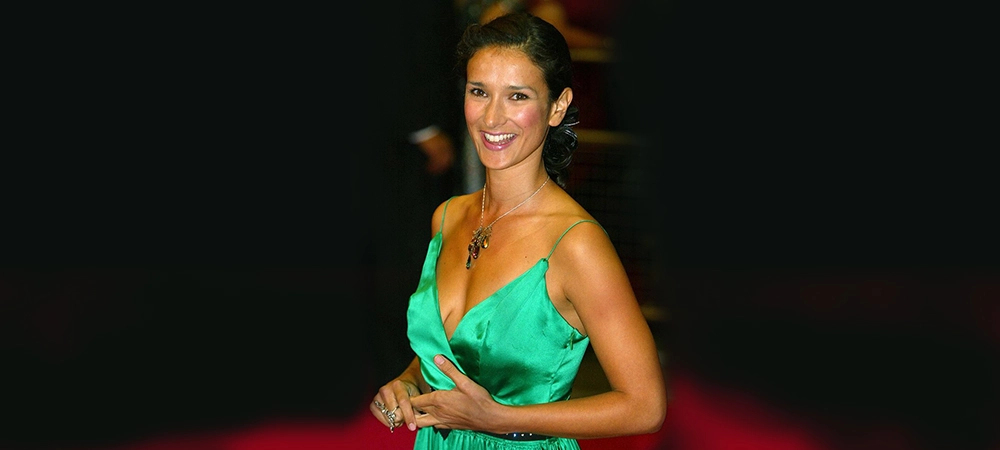 Starting her journey in the UK, Indira began to demonstrate her acting chops through several British television shows and films. Even though she had international successes before then, it was not until she starred in "Kama Sutra: A Tale of Love" that she became a household name; as her performance earned widespread recognition and appreciation from critics across the world.
A multifaceted performer, Indira has starred in British and Indian films and television, as well as American productions like "The Canterbury Tales," "Rome," and "Human Target." Her on-screen presence is marked by her talent for bringing an extra dimension to her roles with remarkable depth.
Naomi Scott
Born on May 6, 1993, in London, England; Naomi Scott is a multi-faceted artist of both Indian and British descent. Boasting an impressive repertoire that includes acting and singing, she has become one of Britain's most celebrated actors.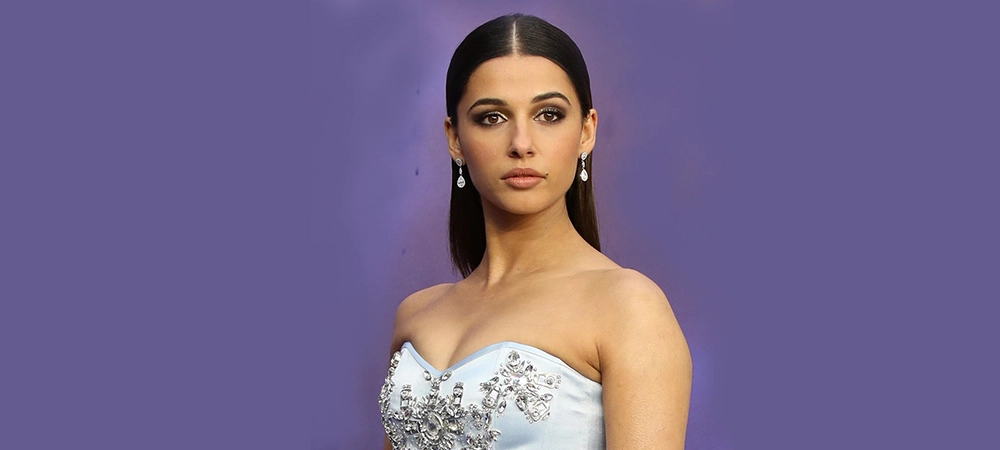 Starting as a singer, Naomi showcased her talent in numerous musical theater productions and released multiple pop albums. However, she later made the move to acting, with her debut role coming in 2015 Disney's movie adaptation of "The Martian."
Naomi was catapulted to fame when she portrayed Princess Jasmine in the live-action adaptation of Disney's "Aladdin" released in 2019. Her performance garnered tremendous recognition and acclaim, resulting in skyrocketing box office success for the film—making it one of the most lucrative films that year.
Naomi is renowned for her versatility as an actress and for bringing depth to her roles. Besides appearing in films, she has also been featured in many television shows and music videos. Her performances are always moving due to the attention she gives to every tiny detail that allows audiences around the world to better understand each character's emotions.
Nazneen Contractor
Born in Mumbai, India on July 8th, 1982, Nazneen Contractor is an actress of Canadian and Indian heritage.
Nazneen quickly rose to fame in India's acting world, appearing in several TV series and movies. But it was after her move to Canada that she truly became a starlet within the Canadian film and television industry.
Nazneen is widely renowned for her role as Layla Hourani in the popular television series "24," and has also starred in other hit programs such as "Covert Affairs," "Ransom" and "Heroes." Alongside these remarkable performances, she has made memorable appearances on the big screen too – with notable roles in movies like "Barney's Version" and "The Terrorist."
Hannah Simone
Hannah Simone, a multi-ethnic Canadian star and television host with Indian and Greek Cypriot roots was born in London, England on August 3rd of 1980.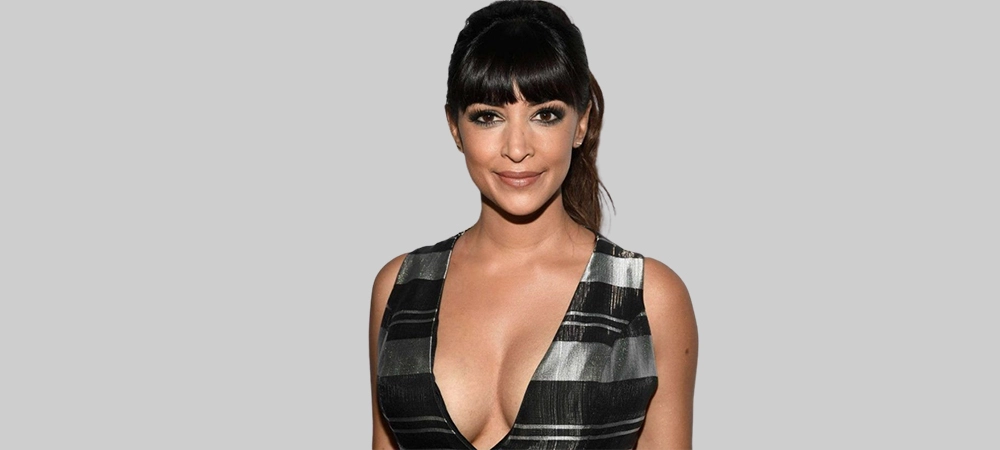 Starting as a fashion model, Hannah quickly rose to prominence in the Canadian entertainment industry with her renowned role on the acclaimed series "New Girl." She was widely praised for her portrayal of Cece Parekh and won numerous awards for it. Her hard work and talent have earned her well-deserved recognition in the world of television.
Hannah has graced the silver screen in films such as "Bruno" and "Couples Retreat," but she is also a celebrated television host having held several popular programs, including "The Great Canadian Baking Show" and the acclaimed series, "Masters of Flip."
Lisa Ray
Canadian-born actress and model Lisa Ray, a woman of Indian origin, graced this world with her presence on April 4th, 1972 in Toronto.
Starting as a model, Lisa later made the successful transition to acting and is now regarded by many as one of the top actresses in Indian cinema. Her renowned performance in "Kasoor" marks her greatest success thus far; she has also featured prominently in other prominent films such as "Kalpvriksh," "Water," and "I Can't Think Straight."
Lisa's career has spanned various platforms, having been a television host for remarkably successful shows like "Top Chef Canada" and "The Jewel in the Crown." She also takes part in philanthropic efforts to fund health initiatives and educational programs that serve impoverished areas.
Mallika Sherawat
Born in Hisar, Haryana on October 24th, 1976, Mallika Sherawat has become a renowned Hindi film actress. Her rise to stardom is an inspiring story of determination and perseverance that continues to captivate audiences' attention all over the world.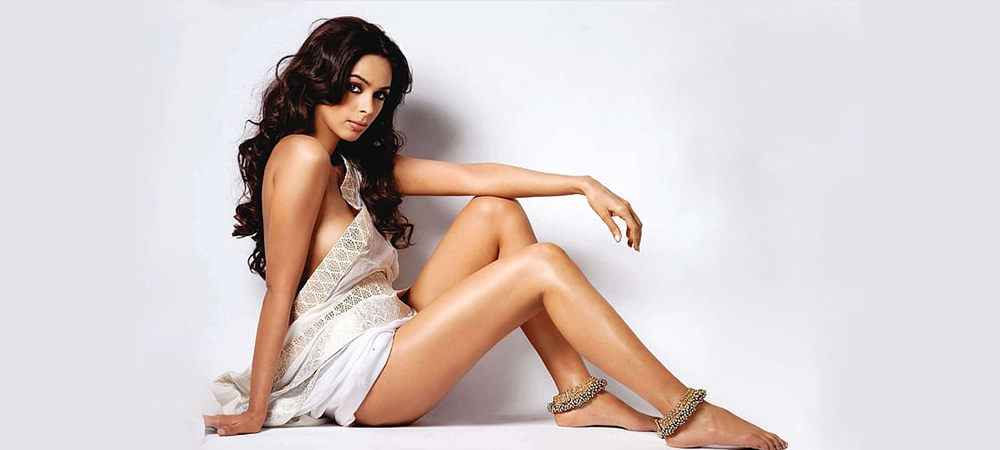 Mallika burst into Bollywood's spotlight with her initial acting stint, swiftly solidifying herself as one of the most prominent stars in Indian film.
Mallika is renowned for her delightful performances and ravishing style, making her one of the most fashionable stars in Indian cinema. Aside from Bollywood films, Mallika has also been featured in several international movies such as "The Myth" (starring Jackie Chan) and "Politics of Love." With her sensational appeal and commitment to captivating viewers from all over the world, Mallika continues to be an inspiration.
Archie Panjabi
Noted Indian actress, Archie Panjabi, is renowned for her magnetic portrayal of Kalinda Sharma on the iconic show "The Good Wife". Born in Edgware, London on May 31st, 1972, she has since captivated audiences with her powerful performances.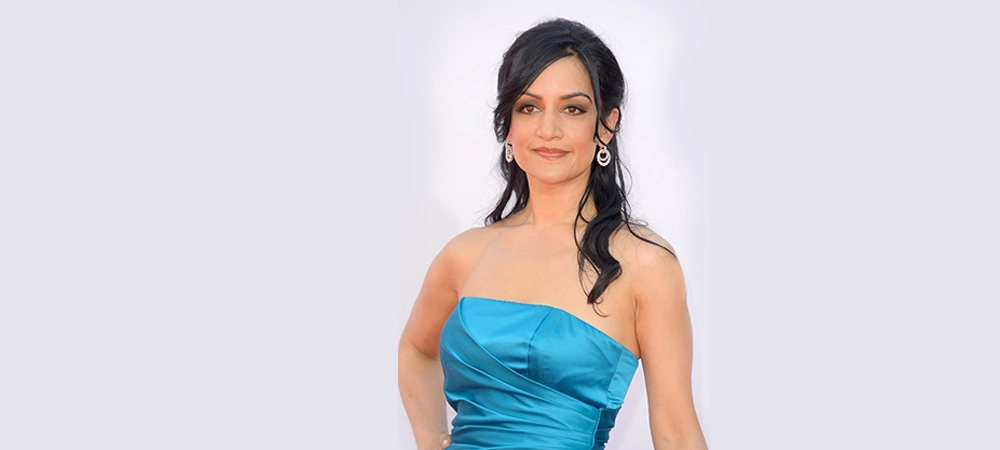 A British actress, Archie made her mark in the entertainment industry by appearing on various UK television shows and films. However, it was her illustrious portrayal of Kalinda Sharma in the popular series "The Good Wife" that solidified her status as an acclaimed performer. The role brought Archie into the limelight, earning immense appreciation from viewers around the world.
With her renowned versatility and captivating artistry, Archie has graced the screens of several television shows and films, such as "Blindspot," Sanjay & Craig" and "The Fall." Her performances always shine with immense depth that is amplified by her knack for adding intricate nuances to each character.
Reshma Shetty
Born in London, England on November 27th, 1977, Reshma Shetty has achieved great success as an Indian-American actress.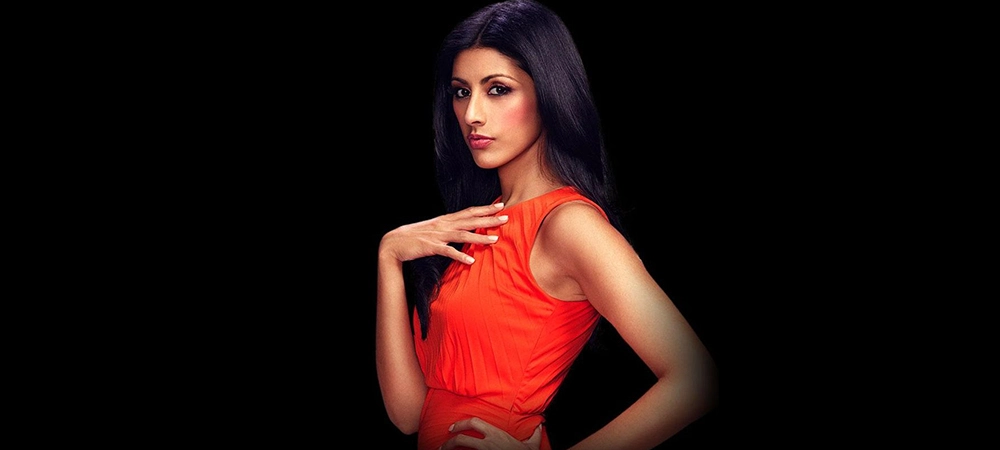 Reshma first gained attention in the US when she began her acting career and has since made appearances on various American television shows and films. Her breakout role was as Divya Katdare in the hit medical drama "Royal Pains," where her performance earned critical acclaim from viewers across the nation.
Reshma is renowned for her versatility and ability to give life to characters through depth and detail. She has guest appeared in many TV series, such as "Boston Legal," "Heroes" and most recently "The Good Place" in addition to her lead role on "Royal Pains".
Tina Desai
On February 24, 1987, in Bangalore, India a star was born: Tina Desai. The gorgeous actress and model have since become an international success story – captivating audiences with her allure and talent.
Tina skyrocketed to fame after her first performance in the Indian film industry, quickly becoming one of its most celebrated actresses. She is particularly hailed for playing a role in "Yeh Faasley," and has also been featured in various other hit movies including "Table No. 21" and "Shaitan."
Renowned for her remarkable talents and extraordinary beauty, Tina is celebrated as an exceptionally versatile actress who can transition from one character to another with finesse. Her work in the Indian film industry has earned her wide recognition, but it was after appearing in Netflix's hit series "Sense8" that she became a household name worldwide.
Sheetal Sheth
On May 12, 1974, renowned Indian-American actress, author, and producer Sheetal Sheth was born in London.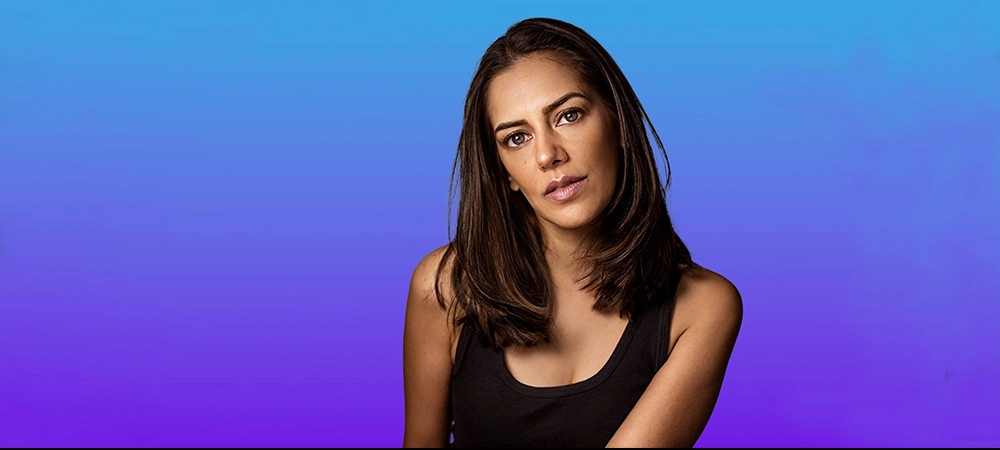 Sheetal's ascent in the entertainment industry started with her prominently featured role as Nina Shah in "Looking for Comedy in the Muslim World." She has amassed further recognition and admiration through her other roles, such as those of "The Life of Buddha" and "American Chai." Her talent shines brightly throughout each production she takes part in, leaving an indelible mark on audiences around the world.
Crafting stories that are passionate and true to their source material is Sheetal's specialty. Along with her co-founder, she established All About Evil: a production agency devoted to creating films and television shows centering around diversity and culture. Her work aims to educate while also honoring the history of its roots.
Conclusion
Indian actresses in Hollywood have forever left their mark, captivating audiences globally with their remarkable talent and a vast range of skills. From Priyanka Chopra to Mindy Kaling, these phenomenal women not only broke down barriers but also established a new path for more inclusion and diversity in the world of entertainment. By demonstrating hard work, dedication to their goals, and an abiding passion for what they do, these individuals have proven that anyone can achieve success – no matter one's background.
We trust that this blog has given you an enhanced appreciation for the outstanding work of these women, and motivated you to delve into more of their performances. If any Indian actresses in Hollywood stand out to you, do let us know by leaving a comment below!