Joe Keery is an American actor and musician who became a household name after the hit supernatural thriller series, Stranger Things. The series definitely gave the actor international recognition but if you haven't known the young talent beyond Stranger Things you are in for a treat.
Joe Keery's love for acting started at a young age when he performed in various stage shows. He decided to follow his passion seriously and graduated from The Theatre School at DePaul University. Keery then set out on his journey to make it big and auditioned for various roles. Initially, he was seen in some TV commercials for brands like KFC and Domino's.
The actor never limited himself and explored his passion for music as well. He was a member of the Chicago-based rock band Post Animal until 2019. The same year he released his single Roddy under Djo Music.
Joe Keery Beyond The Screen
Born in Massachusetts to an architecture father and a professor mother, Keery always had a creative side to him. He is the second oldest among five siblings and started exploring the world of acting and creativity at a young age. Keery has often stated that Charli XCX and Stanley Tucci are his inspirations.
The actors' fans are often seen drooling over his hair and in an interview he said he finds it funny and ridiculous. In a humorous way, he even stated that people might not recognize him without his hair. Of course, we can recognize our favorite star, but damn those locks! *instant drooling*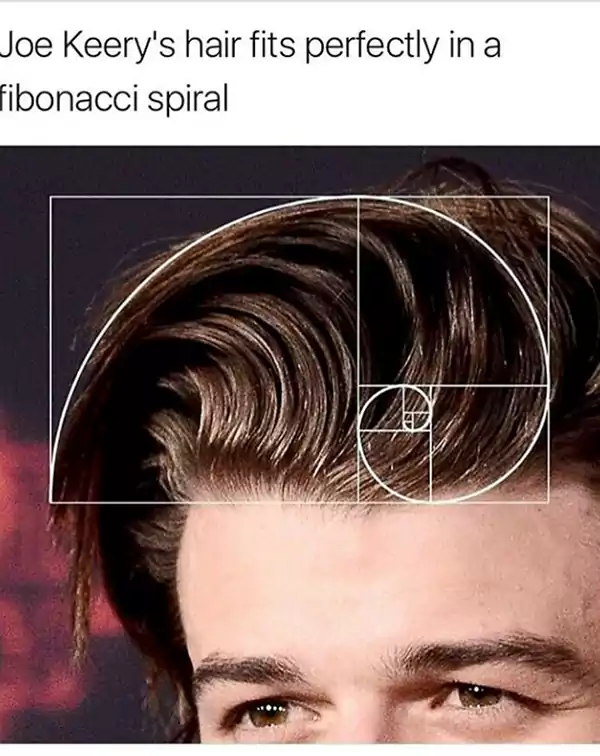 Guess that's enough about his godly mane and it's time to talk about his better half. If you do not know already, he has been dating his After Everything co-star Maika Monroe since 2017. The duo met on the filming set and fell in love instantly. The couple likes to keep their love life low-key but can't deny the fact that look hella good together.
Let's take a look at the impressive career graph of the young emerging talent so far. We have curated a complete list of Joe Keery movies and TV shows with a vast variety of genres for your next binge-watch session:
Stranger Things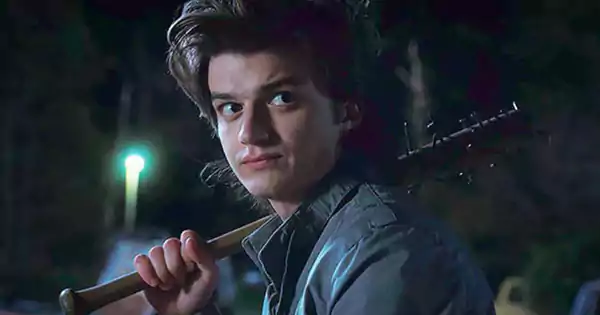 Stranger Things hands down tops the list of Joe Keery movies and TV shows. The series gave him much-deserved fame and recognition for his work. His character, Steve Harrington, was a recurring cast but later became part of the main characters due to audience demand.
It follows a group of friends played by, Millie Bobby Brown, Noah Schnapp, Finn Wolfhard, and many other young actors. Not only Jooe Keery, but Stranger Things helped many other young talents into international fame.
IMDb Rating: 8.7/10
Here is the official trailer for Season 1 of Stranger Things:
Spree
Spree is a satirical horror thriller released in 2020 and marked Keery's first starring project. Spree is the story of a young cab driver who in desperation for fame starts murdering his passengers and films the videos for views. Spree is another best on the list of Joe Keery movies and tv shows which was appreciated widely for his acting and premiered at the Sundance Film Festival.
The movie takes you into the world of a streamer named, Kurt. Kerry's acting is convincing as a rash person who never thinks of the consequences of his actions.
IMDb Rating: 5.9/10
Here is the official trailer for Spree:
Henry Gamble's Birthday Party
Henry Gable's Birthday Party is a coming-of-age movie starring Joe Keery as Gabe, the main character Henry Gamble's best friend. Henry and his family of preachers host a pool birthday party for him. The fun event turns into chaos as Henry is still struggling to come out of the closet while his mother is having an affair and decides to leave the house.
Gabe and Henry's character very well portray the bonding of teenage friendship and their struggles with love and sexual orientation. This is one of the well-written and executed Joe Keery movies.
IMDb Rating: 5.9/10
Here is the official trailer for Henry Gamble's Birthday Party:
After Everything
After Everything is a romantic movie starring Jeremy Allen White as Elliot and Maika Monroe as Mia in the lead and Joe Keery, Marisa Tomei, and Sasha Lane in the supporting cast. It has a next-door romance vibe but with a twist. Elliot suffers from cancer which makes the couple's love stronger but will it survive when the illness is cured and everything goes back to normal?
Joe's supporting but pivotal character was loved by the audience as it added the essence to the story. While a lot of romance movies have the terminal illness factor, what made After Everything stand out was its focus on life after the illness. One of the top movies of Maika Monroe and Joe Keery together.
IMDb Rating: 6.4/10
Here is the official trailer for After Everything:
No Activity
No Activity is an American comedy series that first aired in 2017. The was loved by the audience and has aired 4 seasons since then. The makers experimented with season 4 and made it an animated series that was equally loved and appreciated.
The series has a lot of bone-tickling situation comedy with a dose of crime and thriller. Joe Keery plays the recurring character of Officer Ed Reinhardt.
IMDb Rating: 6.4/10
Here is the official trailer for No Activity Season 1:
Free Guy
The movie, Free Guy is produced by one of the producers of Stranger Things starring Ryan Reynolds in the lead as Guy. The movie also has Taika Watiti, Dwayne Johnson, and Joe Keery in pivotal roles. Free Guy is based on an open-world video game in which players co-exist with non-player characters.
Guy is a non-player character but he decides to rewrite his story when he comes to know about the reality. Keery plays the role of, Key, one of the developers of the game.
IMDb Rating: 6.4/10
Here is the official trailer for Free Guy:
Chicago Fire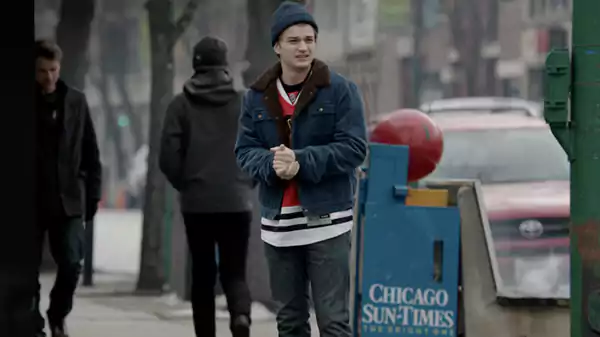 Based on the day-to-day life of the firefighters, Chicago Fire is a television series with 11 seasons. The series is a heart-touching story with the perfect dose of action and drama. The actors successfully portray the raw emotions of firefighters in both their personal and professional life.
Though Joe Keery has a small role in the series his role was a pivotal one that brings a major change in the life of the main character. If you haven't the series yet, you are missing out on one of Joe Keery best shows.
IMDb Rating: 8/10
Here is the official trailer for Chicago Fire Season 1:
Death to 2020
The movie is a satirical comedy based on the COVID-19 pandemic which includes some true events portrayed in a humorous light. Death to 2020 helps you have a new perspective on the year that scarred the whole world. Along with Joe Keery, the movie stars Samuel L Jackson, Lisa Kudrow, Leslie Jones, and Tracey Ullman.
Keery plays the character of Duke, a young content creator. The movie is based on interviews of fictional characters discussing real-life events in a mockumentary manner including the Presidential elections and inner conflicts of the British Royal Family.
IMDb Rating: 8/10
Here is the official trailer for Death to 2020:
Slice
Slice is a horror comedy released in 2018 starring Austin Vesely as Sean, a pizza delivery boy who gets suspiciously murdered during one of his deliveries. Ray Gray stars as reporter Shadie Sheridan and Joe Keery can be seen playing Jackson, Shadie's close friend and press photographer.
Shadie and Jackson set out on a mission to uncover the truth behind Sean's murder only to discover that the culprits might actually be ghosts. It is a light-hearted movie with the perfect dose of suspense and thrill and is one of the must-watch Joe Keery movies.
IMDb Rating: 4.6/10
Here is the official trailer for Slice:
The Charnel House
The Charnel House is yet another horror movie on the Joe Keery movies list. What would happen if an abandoned slaughterhouse is turned into a luxurious loft complex? Be prepared for the worst as the tenants experience the worst of their nightmares.
Though Joe Keery had a minor role in the film if you are an adrenaline junkie then you should give the movie a try.
IMDb Rating: 4.3/10
Here is the official trailer for The Charnel House:
Conclusion
Though there are limited movies with Joe Keery in the lead, the actor has time and again proved his talent in the industry. He has earned a loyal fan base through his work and never forgets to appreciate them. Hope you were able to find some of your favorite Joe Keery movies and series in the above-mentioned list and discover some new favorites.