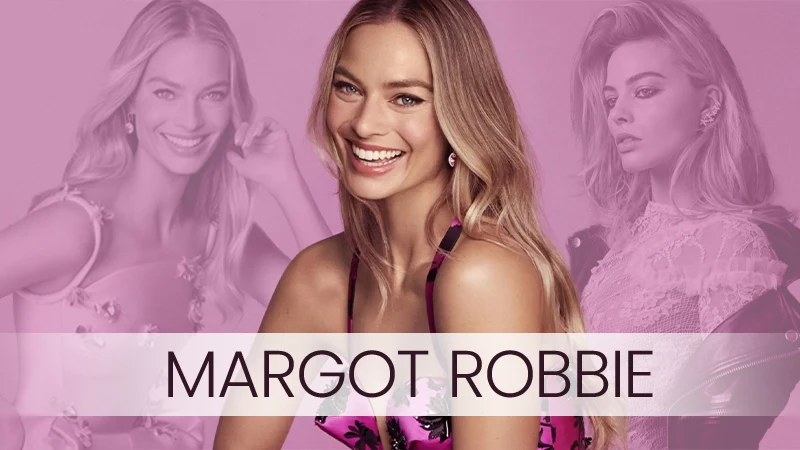 Did anyone say Barbie? With the release of Barbie and everyone going gaga over the movie, it's time we list some top-rated Margot Robbie movies. Well, we all know the first one is going to be Barbie of course, but there are some other high-rated movies too.
From her very first appearance in 2008, she has taken a meteoric ascension with a list of high-rated movies and shows, and now fans see her as one of the most beautiful Hollywood actresses. At just the age of 32 Robbie has bagged some highest-grossing movies like Once Upon a Time in Hollywood, The Wolf of Wall Street, The Legends of Tarzan, Suicide Squad, and the latest addition Barbie. So let's dive in and take a deeper look into some more top-rated Margot Robbie movies.
Also suggested: The Zoe Saldana Movies List: A Guide to Her Best Performances
Barbie (2023)
Rotten Tomatoes Score: 88%
Life in plastic, it's fantastic. But this time the plastic world came to life with Margot Robbie and Ryan Gosling starrer Barbie. The movie had high expectations from the audience and now that it has been released and well received it is safe to say that it exceeded our expectations. The acting, the casting, the cinematography, the storytelling, everything was an unforgettable delight.
The feminist fable is much more than just candy-colored aesthetics. The movie touches on the sensitive emotions of women who are tired of just being eye candy for the world. Barbie is a visual feast and we gotta give it to the makers for merging the plastic world with the real world seem so effortless.
Watch Barbir Trailer Now-
I, Tonya (2017)
Rotten Tomatoes Score: 90%
I, Tonya portray Robbie as the former star professional skater Tonya Harding. The movie shows her relationship with her mother and her relationship with Jeff, along with her connection with Nancy Kerrigan's assault in 1994.
The movie received universal acclaim to be one of the best true-crime movies. And of course, Robbie's performance was applauded gaining her an Oscar nomination for best actress.
This final outstanding and stunning movie comes at the top of the list of Margot Robbie movies.
Watch I, Tonya Trailer Now-
The Suicide Squad (2021)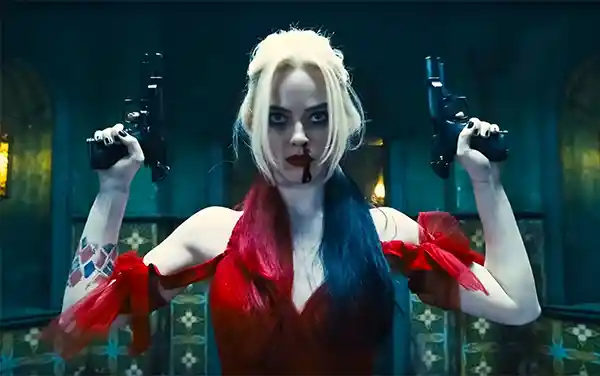 Rotten Tomatoes Score: 90%
I bet you were waiting for this one, weren't you? Well then, here it is. Another one of the marvelous Margot Robbie movies. This is her third outing as Harley Quinn. But this one is a bit different as the group focuses on a new version of themselves as they infiltrate the island of Corto on a secret mission. Robbie's Harley Quinn is for the very first time on a failed mission where she is one of the role survivors.
The movie received almost a universal claim for its unmatchable humor, action, and some new appearances including John Cena. Robbie was particularly praised for her role in her third outing as Harley Quinn as she never fails to present with the best.
Click For The Suicide Squad Trailer:
The Big Short (2015)
Rotten Tomatoes Score: 89%
This remarkable movie is assembled by Brad Pitt, Ryan Gosling, Christian Bale, and Steve Carell. The movie follows three separate stories leading to a housing market crash in 2007. The movie has several cameos including Selena Gomez and Robbie that grants a fourth wall explaining the financial concept to the audience.
Even though the movie received positive reviews, Robbie's scene where she is shown taking a bath with a glass of champagne is considered not up to par as the audience called it sexist. Apart from the part, the movie appeared to be a big success and was much appreciated for its tone, humor, and Bale for his performance who even got an Oscar nomination for the same.
Watch The Big Short Trailer Now-
Once Upon a Time in Hollywood (2019)
Rotten Tomatoes Score: 85%
And the duo is back, Robbie reunited with DiCaprio in another blockbuster by Hollywood in 2019. The movie also stars Brad Pitt who navigates the changing industry's atmosphere in the 1969s. Robbie plays a fictionalized character of Sharon Tate that leads up to the mystery of the Tate Murder.
This Margot Robbie movie received highly positive reviews and the trio was appreciated for their stunning performances. Brad even received an Oscar for his supporting role in the film.
Click Here For the Once Upon A Tim In Hollywood Trailer-
The Wolf of Wall Street (2013)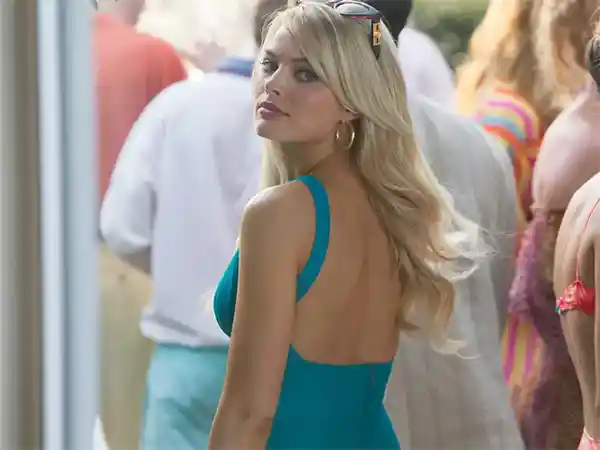 Rotten Tomatoes Score: 80%
Well, now that we have already mentioned it, it has to be on the list, and why shouldn't it be? This is another one of the best Margot Robbie movies which was a pure cinematic masterpiece. With Leonardo DiCaprio in the lead role who plays the role of Jordan as a New York stockbroker and the story of his rise and fall, Margo plays the role of Naomi, Jordan's beautiful second wife who is by his side in all his ups and downs.
Praised for its story, the movie received positive reviews and of course, was a big success. Leonardo got an Oscar nomination for his role in The Wolf of Wall Street and Robbie was also praised for her standout performance in the movie.
Watch The Wolf of Wall Street Trailer Now-
Birds of Prey (2020)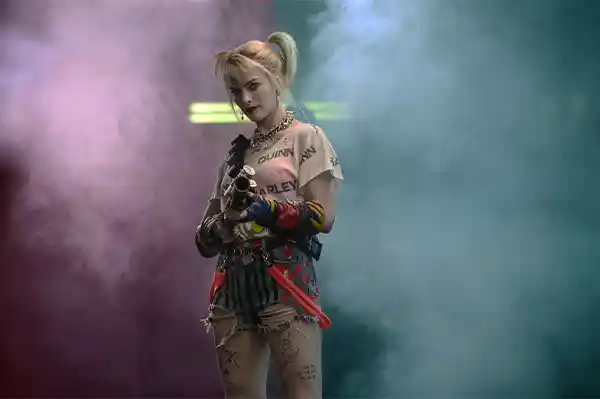 Rotten Tomatoes Score: 78%
In her second outing as Harley Quinn, Robbie has another stage where she shines even brighter in this 2020 movie, Birds of Prey. Here as well, she plays the role of Harley as she comes up from her breakup with Joker. However, now threatened by Roman Sionis, Harkey teams up with three other women to protect and safeguard Cassandra who is by the way quite young.
The audience absolutely loves Robbie here as well and the movie got positive reviews from the critics as they praised the humor, storyline, tone, and of course, Robbie's performance in the movie.
Click Here For the Birds of Prey Trailer-
Suite Français (2014)
Rotten Tomatoes Score: 76%
A movie about a lonely French woman starting a relationship with a German soldier. As her husband is away in the war, Margot's character is also shown as a tenant at her mother-in-law's house with some secrets. As her secrets get exposed, she creates even bigger drama while deciding that won't just let herself go down like this in any case.
The whole movie is a mess, even though a very interesting one, but still a big mess.
Watch Suite Français Trailer Now-
About Time (2013)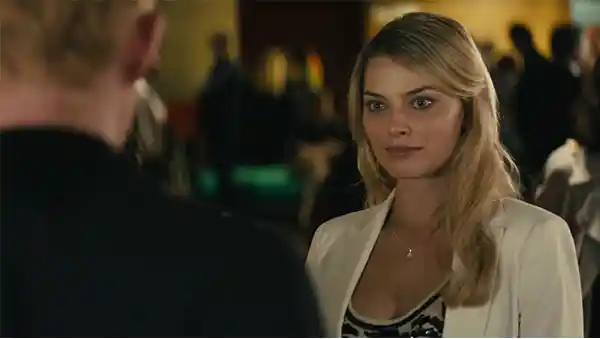 Rotten Tomatoes Score: 70%
Another one of the most famous Margot Robbie movies is About Time. Released in 2013, the movie is a blend of romance and science fiction giving a new face to the rom-com genre. Margot plays the role of Charlot who is the best friend of Tim's sister. Tim is a guy who has the ability to time travel that he uses to get the girls of his dreams. Tim has a crush on Charlot.
The movie is an interesting combination of love, time, and regret. Tim falls for Charlot but unfortunately, she doesn't reciprocate his feelings leaving him in a 'You can't have me' loop that she has been known for ever since the movie.
Watch the About Time Trailer Here-
Bombshell (2019)
Rotten Tomatoes Score: 68%
A banger indeed. Starring two other women including Nicole Kidman, this is a real story-based movie about three women working in one of America's top news channels as anchors. Margot plays the character of Kayla which was a fictional character created for the film. The film stars Charlize Theron, Nicole Kidman, Margot Robbie, and Alice Eve.
While some may have called the movie a sensationalizing movie, the movie received pretty positive reviews and that's why this movie also comes in the top 25 Alice Eve movies list. This movie portrays the story correctly and without any misleading scenes. The three women work together to expose the CEO of Fox for sexual abuse attracting some unwanted attention towards harassment and other related aspects.
Watch Bombshell Trailer-
Goodbye Christopher Robin (2017)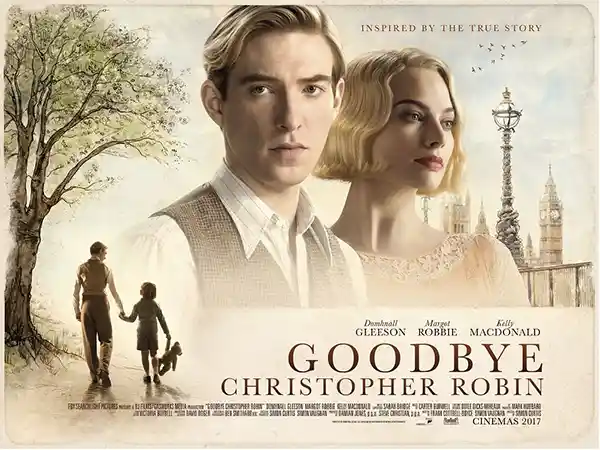 Rotten Tomatoes Score: 64%
The story of the movie is a bit different from what we see in regular Hollywood films. It follows the story of Winnie the Pooh and the tale of his family who is swept away by his sudden success. The movie focuses on his son actually whose sole inspiration was his father and now the story revolves around him.
Robbie is the fictionalized wife of Milne as Daphne. Throughout the movie, she is praised for her unique and amazing role and performance. The movie as well received pretty positive reviews from the critics.
Watch Goodbye Christopher Robin Trailer Now-
Also, Check Out: