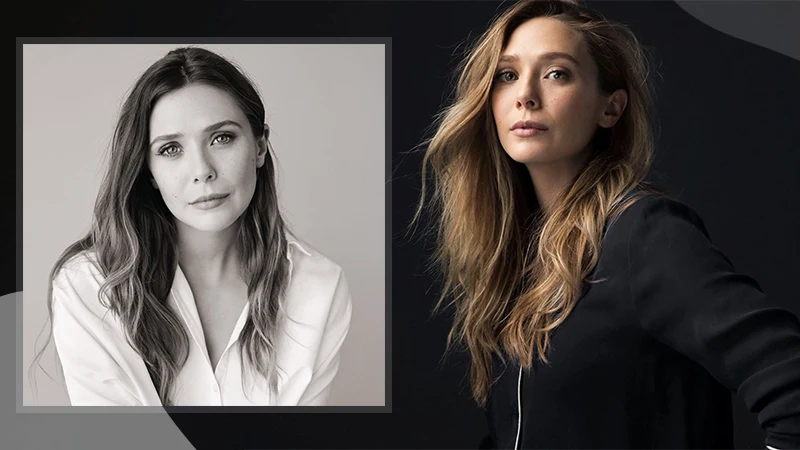 Even though Elizabeth started as a child star along with her sisters Ashley and Mary-Kate, she instead of continuing as a child star, opted for continuing her studies first and then stepping into her career. Her very first movie came in 2011, you know about it, don't you? Martha Marcy May Marlane. In 2014, she stepped into the MCU universe as Wanda a.k.a. Scarlet Witch, and became one of the top 30 Hollywood Actresses of all time.
That's right, the world may know her as Scarlet Witch but in reality, her name is Elizabeth Olsen. So here's everything about the Elizabeth Olsen movies and TV shows. Here, you will find some top-rated Elizabeth Olsen movies and Elizabeth Olsen shows, so let's dig in.
Also Read: Top 10 Arian Grande Movies and TV Shows Fans Must Not Miss
Sorry For Your Loss, 2018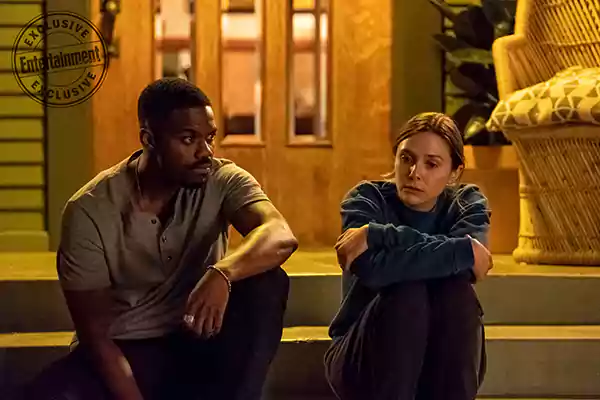 Olsen plays double duty in this show as a star of course and an executive producer as well. Her role as Leigh is a young woman grieving the unexpected death of her husband. The very first season will put you in extreme shock questioning if the death of her husband was a futile accident or something else.
She keeps on reliving the past with her husband while trying to move on from it, despite having her heart shattered in all possible ways. The second season is about her further healing and developing a deeper connection with her brother-in-law.
Watch the Sorry For Your Loss Trailer-
Avengers: Endgame, 2019
Did you really think this one won't be here? Avengers: End Game was the conclusion to the more than 20 Marvel universe-based movies. This is a splendid movie in the list of Elizabeth movies and tv shows, In this film the Avengers assemble for one last time to fight against Thanos, who in the previous part destroyed not just half of Earth but half of the universe.
First, the Avengers try to bring them all back and assemble for this one last time to beat. And here as well, Elizabeth plays the role of Wanda, the Scarlet Witch stealing our hearts with her brilliant performance. So were the Avengers able to rescue the universe and beat Thanos? Well, you have to find out on your own.
Watch the Avengers: Endgame trailer Now-
WandaVision, 2021
MCU fans know this one too. Who else felt bad for Vision sacrificing himself for everyone else's good? It felt way too bad, didn't we all? But here's something for the fans who shipped Wanda and Vision. It is a separate series from the rest of the Marvel Studio movies; it's a sort of love story of Wanda and Vision but with a pinch of twist. The series starts in the late 1950s and paces up gradually.
However, after a few episodes, Wanda finally starts to face her reality and the real Marvel phase enters making the story even more interesting. That's when the story takes a whole new face leaving the audience in utter shock and stuck to their seats. The entire show is worth watching and not just worth watching but binge-worthy indeed.
Watch Here the WandaVision trailer-
Ingrid Goes West, 2017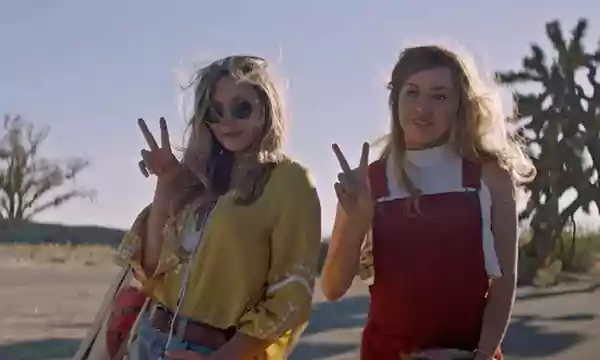 The story is about an eponymous character who has an obsession with influencers that borders on mental illness but never gets diagnosed with anything. The story is about Ingrid's obsession with Taylor, played by Olsen, including Ingrid to be like her, including her makeover, pretending to bump into her out of nowhere, and even kidnapping her dog.
However, the two actually meet when Ingrid pretends to find her dog that she actually only kidnapped. The two become friends while Ingrid is still harboring the secret of how badly she wanted this to happen, but this doesn't stop here, this goes on to even more violent actions.
Watch Ingrid Goes West Trailer Now-
Also Read: Zoe Saldana Upcoming Movies: A Preview of 2023 and Beyond
Doctor Strange in the Multiverse of Madness, 2022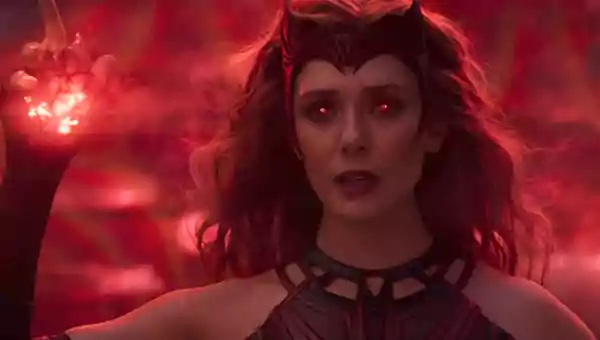 Even after having mixed reviews from across the globe, Doctor Strange in the Multiverse of Madness appraises as one of the best Elizabeth Olsen movies and tv shows. However, even after the movie was called out for having a cohesive story or not matching the typical MCU energy, one thing was praised globally; Elizabeth Olsen's acting.
Well, the ones who have watched the movie know how stunning her performance was. From being one of the Avengers to the villain in an Avenger movie, this was truly a blast.
Her character is something dark and even more emotional than the rest of the MCU movies. I guess that's what makes her even more mesmerizing to watch.
Click Here For Doctor Strange in the Multiverse of Madness Trailer-
Love and Death, 2023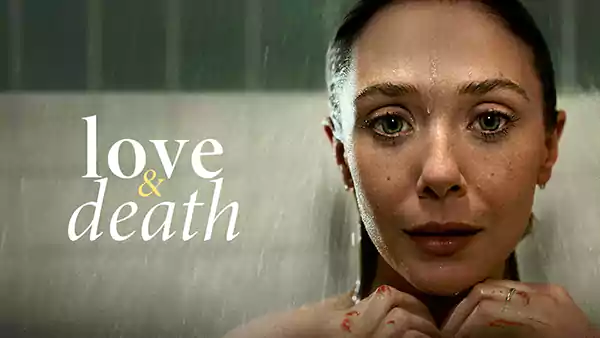 My personal favorite. This was released recently and oh my god, have I waited for this Elizabeth Olsen show so desperately? Yes. this one was a blast. Even though I knew the story already and what it is based on, I was very excited. The story is about the murder scandal of 1980 that rocked the town of Wylie, Texas, when a citizen, Betty Gore, was murdered by someone she knew personally in her house with an ax.
Her friend, Candace Montgomery, also known as Candy was accused of the same as she had an affair with Betty's husband, Allan. The story revolves around this only, how Betty was murdered and who did this. Was it really Candy? If it was, then was she punished? Well, you will have to find out on your own.
Click for the Love and Death Trailer-
Avengers: Infinity War, 2018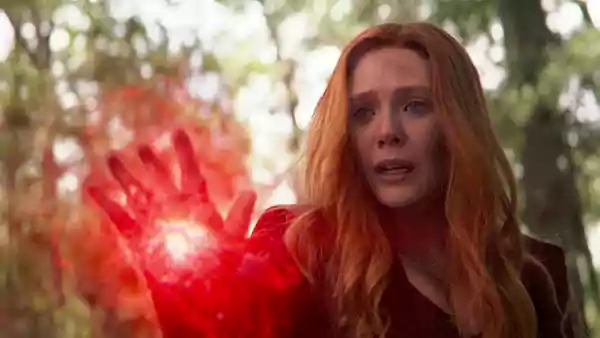 Another blockbuster from the MCU universe. The Avengers have to take care of Thanos before he evokes half of the world creating a massive disruption in the universe. But first, he has to possess all five of the infinity stones and he has only one so far. Now it's up to our heroes that they will have to keep him away from acquiring all of them and succeed in his disastrous mission.
Not just that, Wanda Vision takes their relationship to another level while Wanda gets to face Thanos on her own and almost succeeds, but well, that's not the end, so it'll take a little more time for that to happen.
Watch the Avengers: Infinity War Trailer Here-
Also Read: 10 Amber Heard Movies for Complete Entertainment Dose
Kill Your Darlings, 2013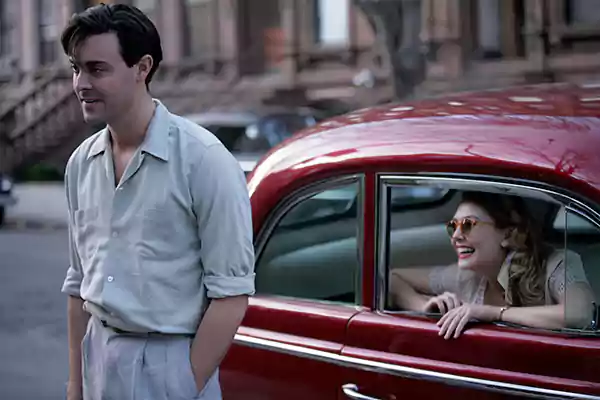 Up we have for top Elizabeth Olsen movies and tv shows is Kill Your Darlings from 2013. However, most of the focus of Kill Your Darling was Danial Radcliff and others, but Olsen in the supporting role was perfectly genius and appreciable. She played the role of Edie, the one-time wife of Jack. She is an art student and a writer. Dehaan even was nominated for numerous awards for the movie as the movie made it to the big circuit.
Well, that's all about the best and most high-rated Elizabeth Olsen movies and TV shows. I hope you got something from it that's going to acquire your next weekend as you enjoy the above-mentioned shows and movies.
Watch the Kill Your Darlings Trailer Now-
Also, Check Out: