It might be a sin to talk about country music and not mention Miranda Lambert. The American country singer rose to fame in 2003 when she appeared on the singing reality television program Nashville Star. She has been awarded the Academy of Country Music Awards the most number of times. Along with numerous other accolades, she has been awarded the Grammy Awards and the Country Music Association Awards. In 2022, Lambert was listed among Time's 100 Most Influential People.
One of Miranda Lambert's hits radiates heartbreak, resilience, and vulnerability. The audience instantly connected to her and her music as it made everyone feel as if they had witnessed her growing up and had always been a part of the home she grew up in.
Miranda Lambert's Personal Life
Miranda Leigh Lambert was born in Longview, Texas. Her parents worked as private detectives and later started a shelter home for domestic violence victims. Lambert has stated that dinner table conversations with the victims have highly influenced the kind of songs she writes.
Lambert got engaged to singer Blake Shelton in 2010 after dating each other for four years. After four years of marriage, the couple got divorced in 2015. She later dated R&B singer Anderson East and then Evan Felker from the band Turnpike Troubadours. On January 26, 2019, she got married to her current husband, Brendan McLoughlin, an officer at New York City Police Department.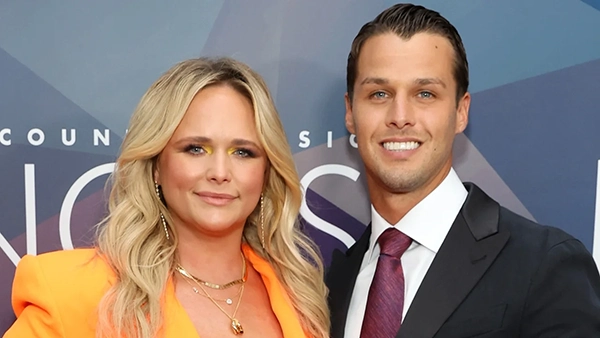 Also Read: Top 10 Ariana Grande Movies and TV Shows Fans Must Not Miss
The House That Built Me
The song, The House That Built Me, was released in March 2010. Fans had to wait a bit longer for her comeback this time, but clearly, it was worth the wait. The majority in the Miranda Lambert songs list are written by the singer herself, but this one was written by Tom Douglas and Allen Shamblin.
Lambert's then-boyfriend Blake Shelton was originally supposed to record the song, but the lyrics resonated well with her, and she did full justice to the masterpiece.
Bluebird
Inspired by Charles Bukowski's poem, Bluebird, the song came out in 2019 and marked one of the best Miranda Lambert songs. Though the song is inspired by the poem, it gives a whole different meaning and symbolism to the 'bluebird.'
The song is about inner strength and how things work out in the end if we can just hold on to hope. Bluebird topped the country charts during the pandemic year 2020 as people found comfort in the song and its lyrics.
Tin Man
"If you ever felt one breakin', you'd never want a heart", Miranda Lambert sings so well about the heartbreak that we can't help but get addicted to the feeling. Tin Man is undoubtedly one of the most popular in the Miranda Lambert songs list and became an anthem for all heartbroken people.
The song was released in 2016 and was listed in the U.S. Billboard Hot 100 Songs. There were speculations that she wrote the song keeping in mind her divorce from Blake Shelton though she never confirmed anything. Lambert has always managed to let her life lead to art, and that is a major factor why her songs are relatable to the audience on many levels.
Kerosene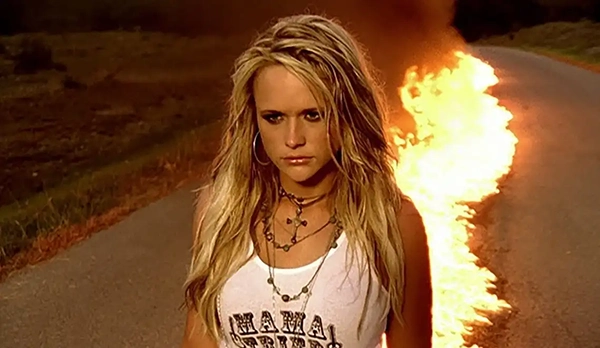 Kerosene was released in 2005 and marked Miranda Lambert's first hit single. The careless yet intense vibe of the song made her stand out from the rest of country music artists. It set the base of what her fans could expect from her future songs.
Her lyrics, "Cheating really ain't a crime. I'm giving up on love 'cause love has given up on me," strike just the right emotional chords. From self-pitying, the song gradually picks up the pace and turns into a revenge song when she sings, "Now I don't hate the one who left; you can't hate someone who's dead." Even decades after its release, the song is still among the most loved Miranda Lambert songs.
Also Read: List of Amber Heard You Should Watch
Gunpowder and Lead
The 2007 Miranda Lambert song, Gunpowder and Lead is about abusive relationships. Her inspiration to write the song came from her home only, as her parents used to provide shelter to victims of domestic violence. The song is about a person who has finally decided to take a stand for themselves and fight against their abusive lover. The song undoubtedly deserves to be in the top 10 of Miranda Lambert's songs list with the best in class concept, cinematography, and obviously the music.
Insider Goof: Lambert has a license to carry a gun and also has two revolver tattoos on her forearm.
Only Prettier
The Platinum single, Only Prettier, was released in 2009 and is co-written by Natalie Hemby and Miranda Lambert. The song can be categorized as a feminist anthem as it cleverly addresses unrealistic expectations and double standards faced by women. The catchy beats and fun wordplay makes the song addictive, making it one of our favorite Miranda Lambert songs.
Insider Goof: The duo wrote four songs in just 2 hours, one of which was Only Prettier.
Drunk (And I Don't Wanna Go Home)
The peppy country party anthem, Drunk (And I Don't Wanna Go Home) is one of the latest songs that was added to the Miranda Lambert songs list. The duet song by Miranda Lambert and Elle King was released in 2023. The song is a perfectly unique blend of both the singers and their musical styles. The song is a breath of fresh air as it has nothing depressing, no heartaches or murders, just two friends getting drunk and having fun at a party.
Hell On Heels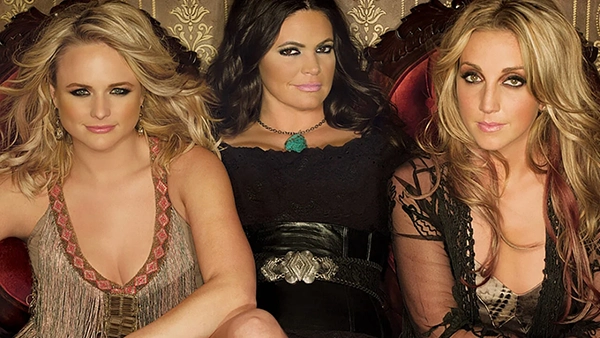 The iconic country trio, Pistol Annies, comprising Miranda Lambert, Miranda Lambert, Ashley Monroe, and Angaleena Presley released the song in 2011. High On Heels was part of their debut album and topped Billboard's Country Album Chart.
The audience had mixed reactions to the song as some decoded the lyrics to be feminist and about independent women while some others felt it portrayed gold digger women who judge men on the basis of money. Nonetheless, the song is to date one of the most loved and top Miranda Lambert songs.
Settling Down
The 2019 release Settling Down is a song that recites Lambert's extremely personal thoughts and fears. She wrote the song soon after her marriage with her current husband, Brandan McLoughlin. While talking about her inspiration behind the song, she stated that the marriage made her think if she would be happier settling down and being at home.
The lyrics "I'm a wild child and a homing pigeon. Caravan and an empty kitchen. Bare feet on the tile with my head up in the clouds. I'm one heart going both directions" gives the audience the perfect sneak peek into her mind and the dilemma she is going through.
Insider Goof: This is the only Miranda Lambert song that features her real-life partner.
Little Red Wagon
The song Little Red Wagon was written and originally recorded by Oklahoma-based singer, Audra Mae. Lambert got in touch with Mae and released the song as the third single from her album Platinum in 2015. The song is a peppy one with a punk rock country music vibe. We can't ignore the fact that Lambert looked drop-dead gorgeous in all her red outfits in the music video.
Insider Goof: During her performance at the ACM Awards in 2019, Lambert changed the lyrics "I live in Oklahoma" to "I got the hell out of Oklahoma" and shaded her ex-husband with whom she used to live in Oklahoma.
Conclusion
Because of Miranda Lambert's hits, she definitely became the face of modern country music. She has shown us that one can be unique by staying true to their real self. The Miranda Lambert songs list has the much-needed versatility which has helped her stay on top of the game for over two decades. Hope this list helped you revisit some of the iconic hits and ramp up your playlist.
Also, Check Out: