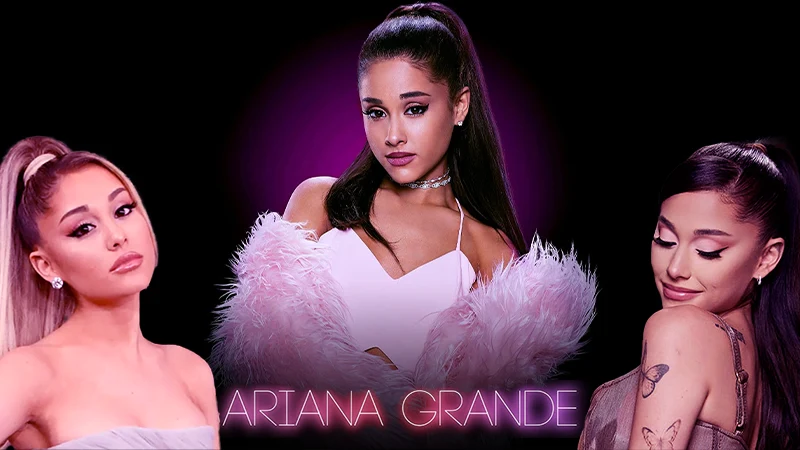 The world today knows Ariana Grande as one of the most successful global music artists of her generation, but did you know she started her journey through acting and not music? Ariana found fame at a very young age but never let it distract her from her passion for music. Everyone knows her chart toppers like 7 Rings, Thank You, Next, and God Is a Woman but we are here to talk about Ariana- The Actress.
The singer has tried to limit her acting projects trying to focus more on her music, but still has delivered some iconic characters like the redhead Cat Valentine from Nickelodeon's Victorious. We are taking a look at the most loved Ariana Grande movies and TV shows till now to honor her glorious acting career.
Ariana Grande Biography
Ariana was born on June 26, 1993, in Florida. Her parents got divorced when she was nine. Not much is known about her father, Edward Butera, apart from the fact that he used to be a graphic designer. Ariana's mother, Joan Grande, is a single parent to both Ari and her half-brother, Frankie Grande. Joan is a CEO and successful entrepreneur but above all, she is a supportive mother and often posts about both her children.
Ariana used to self-record songs by Adele, Whitney Housten, and Mariah Carey and upload them on her YouTube channel. Her videos were loved and she signed her first deal with Republic Records. She has always made it clear that singing is her driving force but she doesn't mind acting until it does not hinder her career as a singer.
She updates her fans on all the major events of her life and shocked everyone when she secretly married her boyfriend of over one year in 2021. Ariana's husband, Dalton Gomez, is a luxury real estate agent, unlike her famous celebrity exes. The couple keeps their love life low-key and fans love their chemistry.
Read Also: List of Best Amber Heard Movies You Should Watch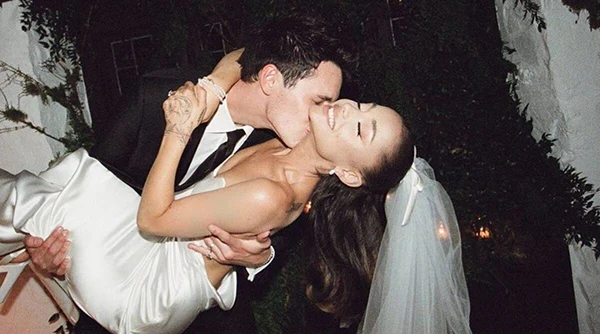 Here we have listed the must-watch Ariana Grande movies and Tv shows:
Victorious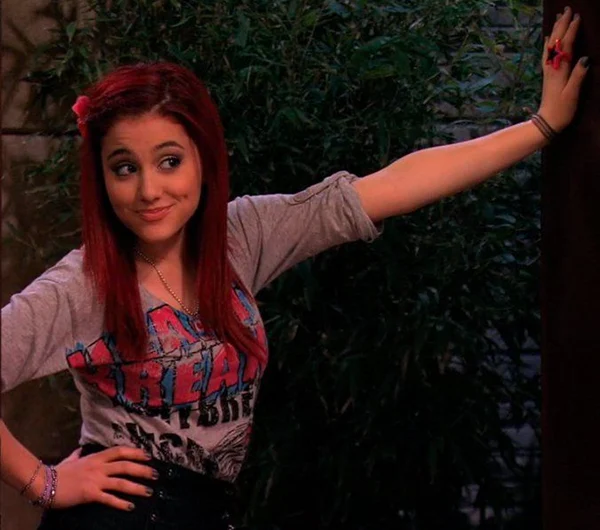 Ariana rose to fame with her dim-witted redhead character of Cat Valentine in the series Victorious. The series was aired on Nickelodeon from 2010 to 2013 and has 4 seasons. The American sitcom series is loved to date and is available on Netflix.
Victorious is a teen sitcom and one of the popular Ariana Grande shows that revolves around a group of friends who are part of an elite performing arts high school and want to succeed in life with their respective talents.
IMDb Rating: 7/10
Here's the trailer for Victorious Season 1:
Swindle
Swindle was a TV movie that was aired on Nickelodeon and was a massive hit keeping in mind around 4 million people tuned in to watch it. Ariana played the character of Amanda Benson, a gymnast. One of her friends, Griffin, sells a million-dollar baseball card not realizing its worth, and sets out on a mission to retrieve it.
One of her dialogues, "Eww. It looks like 1973 died in here" was an instant hit at the time. This is among the Ariana Grande movies which are entertaining to watch to date and is sure to tickle your bones. Ariana's athletic avatar was loved by her fans and she convincingly portrayed the character.
IMDb Rating: 6.2/10
Watch the official trailer for Swindle:
Kidding
The tragicomedy series was led by the legendary actor, Jim Carrey, who played the character of Jeff Piccirillo aka Mr Pickles. He is known for being an icon on children's television. The fun guy starts losing his sanity when life throws some hardships at him one after the other. The series is comic but in a dark way.
Ariana played the character of a pickle fairy who grows bigger with your hopes. Jim Carrey very well showcased the pain and desperation while not losing the humor, this Ariana Grande show has 2 seasons and is sure to take you on an emotional roller coaster ride and is a must-watch.
IMDb Rating: 8/10
Here is the official trailer for Kidding:
Kidding Season 1 Trailer (2018) Jim Carrey Showtime Series
Snowflake, The White Gorilla
The animated movie released in 2011 is about a Gorilla named Snowflake who is different from the others of her type for being white. The movie was originally made in Spanish and later dubbed into English due to its popularity.
Ariana lent her voice for the character of Snowflake and the audience loved her work as a voice-over artist. Snowflake along with his red panda friend escapes from the zoo in search of a 'magic potion' which can turn him into a normal gorilla.
IMDb Rating: 4.3/10
Here is the official trailer for Snowflake, The White Gorilla:
Read Also: Zoe Saldana Upcoming Movies: A Preview of 2023 and Beyond
Winx Club
Winx Club is one of Ariana's early-day projects in which worked as a voice-over artist. She worked with Winx Club from 2011-2013 as the makers had to limit the cast due to budget issues.
She lent her voice to a princess character named Diaspora. The series revolves around a warrior fairy named Bloom who attends a special school to sharpen her magical skills.
IMDb Rating: 8.1/10
Here is the official trailer for Winx Club:
Zoolander 2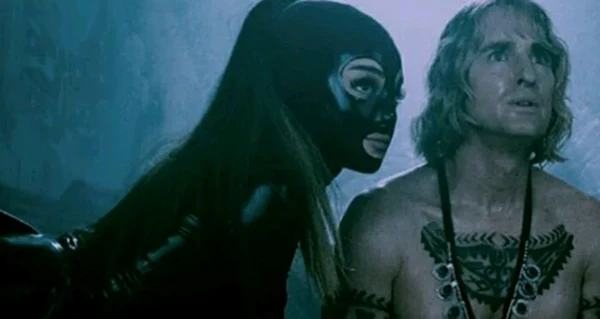 Among all the Ariana Grande tv shows and movies, Zoolander 2 had her shortest screen time of 10 seconds. But the role means a lot to the pop star and she took to Instagram to call it the coolest experience of her life. Though her face is masked during her screen time, her signature ponytail is enough to identify her in any crowd.
IMDb Rating: 8.1/10
Here is the official trailer for Zoolander 2:
Scream Queens
Scream Queens is a horror comedy series that stars big names like Emma Roberts and Abigail Breslin while names like Ariana Grande and Nick Jonas can be seen in supporting roles. It is about a university that is haunted by a serial killer. The series takes a humorous dig at cliche horror stories and is sure to keep you entertained throughout.
Ariana plays the character of Chanel that was supposed to have a limited appearance initially. But she loved the series so much that Chanel became a recurring character.
IMDb Rating: 7.4/10
Here is the official trailer for Scream Queens Season 1:
Excuse Me, I Love You
Netflix's Excuse Me, I Love You is not exactly Ariana's 'acting' project as it was her own documentary where fans got an insight into her life beyond the stage and screen. The show is about following the singer around during her Sweetener World Tour in 2019.
The documentary was well received as it had a personal touch and fans were excited to see their favorite star's real behind the scenes life. Though the documentary does not cover her whole life, it has a personal touch that can make you feel a lot closer to her.
IMDb Rating: 6.3/10
Here is the official trailer for Excuse Me, I Love You:
Don't Look Up
In 2021 Netflix released an apocalyptic satire black comedy film titled Don't Look Up starring an ensemble of renowned names like Leonardo DiCaprio, Jennifer Lawrence, Tyler Perry, Timothee Chalamet, Ariana Grande, and Meryl Streep.
Ariana played the character of a pop princess, Riley Bina. The movie also features a song by Ari and Kid Cudi which her character performs on stage. The movie was well-received by the audience and critics and became the second-most-watched movie on Netflix within a month of its release.
IMDb Rating: 6.3/10
Here is the official trailer for Don't Look Up:
Wicked
The movie, Wicked, is set to be released in two parts. The first part will be released next year and the second part in 2025. The audience is excited for the Hollywood adaptation of one of the most loved musicals and the award-winning Gregory Maguire novel, Wicked: The Life and Time of the Wicked Witch of the West.
The movie will star Cynthia Erivo as the Wicked Witch and Ariana will play Glinda. The star cast also includes the most loved female action superstar Michelle Yeoh. If you are a fan of her work check out this list of Michelle Yeoh's Upcoming Movies.
The trailer for Wicked has not been released yet. Stay tuned for more updates.
Conclusion
There might not be much to list on the Ariana Grande movies and TV shows but whatever role she has done be it a 4-season series like Victorious or a 10-second role in Zoolander 2, as an actor her talent proved by the list of Ariana Grande movies and shows. Her music, concerts, and stage shows are what she lives for and passionately follows but as her fans, we are always eager to watch her as Ariana the actress as well.
Also, Check Out: