Alice Eve is an actress and model who has achieved widespread success in her field. After making her movie debut in the film Blow, Alice Eve has since appeared in a number of critically acclaimed movies. The British actress has proved her versatility and has covered almost all genres, from sci-fi to period dramas to romance.  We have curated the top 10 Alice Eve movies list, as well as her career, awards, and nominations. 
Alice Sophia Eve's Biography
Born to actors Trevor Eve And Sharon Maughan, Eve has acting in her genes. Her heterochromia (a condition that causes both eyes to have different colors) makes her stand out from the crowd. Her right eye is green, while her left eye is blue. She completed her graduation from St. Catherin's College, Oxford. She also attended Beverly Hills Playhouse and is a trained theater artist. She was recognized for her role in the Broadway play Rock 'n' Roll, earning her the nomination for best supporting actress. 
Eve dated poet Adam O'Riordan for quite a long time before breaking up in 2012. Later on August 14, 2014, the actress got engaged to her high school sweetheart, financier Alex Cowper-Smith and the couple got married on December 31, 2014. Although the marriage didn't last long, the couple got divorced in 2017.
Alice Eve Best Movies List 2023 (Updated)
Alice Eve movie list has something for everyone. As mentioned earlier, the actress has covered a wide range of genres throughout her acting career, and you are sure to find your new favorite in the list below.
She's Out of My League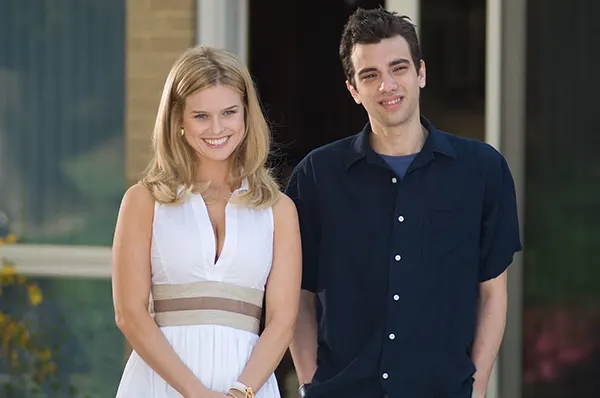 The movie is a 2010 American romantic comedy film directed by Jim Field Smith and written by Sean Anders and John Morris. She's Out of My League is, to date, one of the most loved Alice Eve movies. As the name suggests, the movie is about an average guy who lands a 10/10 woman.
Eve played the role of Molly opposite Jay Baruchel, who played the role of Kirk. Kirk's seemingly monotonous life turns upside down for all the good reasons when jaw-droppingly gorgeous and successful Molly ends up falling for him. How far can this mismatched relationship go?
IMDb Rating: 6.4/10
Watch the trailer for She's Out of My League:
Star Trek: Into Darkness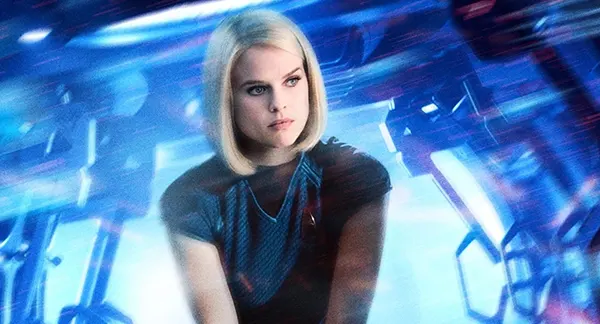 The multi-starrer movie Star Trek: Into Darkness came out in 2013. The movie received a mixed review but was a box office success. The sci-fi action film was the sequel to the 2009 film Star Trek. The movie starred Chris Pine, Zachary Quinto, Zoe Saldana, Benedict Cumberbatch, and Alice Eve, among others.
The movie is set in an extremely futuristic setting and is about a group of space heroes who go through some life-threatening situations to capture a weapon of mass destruction. The movie was much appreciated for its visual effects and earned a nomination at the 86th Academy Awards for the Best Visual Effects category.
IMDb Rating: 7.7/10
Enjoy the trailer for Star Trek: Into Darkness
Also Read: Zoe Saldana Upcoming Movies: A Preview of 2023 and Beyond
Replicas
The 2018 American science fiction thriller film, Replicas is directed by Jeffrey Nachmanoff and written by Chad St. John from a story by Stephen Hamel. This Alice Eve movie has some big names in the industry, like Keanu Reeves and John Otiz. Despite having some well-known faces and a big budget, the movie failed to perform well at the box office.
The movie is about a synthetic biologist, William Foster, who, after losing his family, goes to extreme extents to bring back to life. Whittle is William's friend and an expert in human cloning. They both decide to use their company's laboratory to resurrect the dead family but going against nature can never be so easy.
IMDb Rating: 5.4/10
Here is the trailer for Replicas:
Please Stand By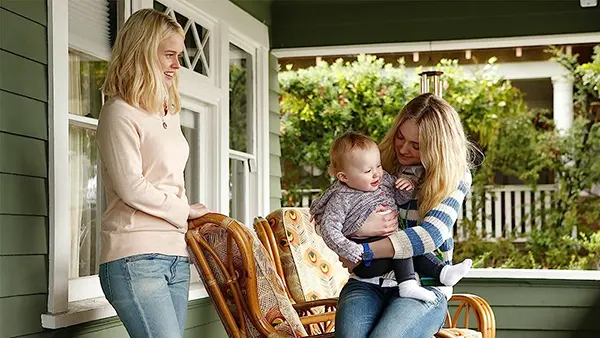 The 2017 movie is a comedy-drama with a heart-touching story that will leave you teary-eyed and will make you sympathize with the lead character Wendy, played by Dakota Fanning. Eve plays the character of Wendy's sister, Audrey. Though she is in a supporting cast, the movie is too good to not be a part of the best Alice Eve movie list.
Wendy is a brilliant young woman with autism who has to live in a group home under the monitoring of the staff. She finds a way to make use of her love for Star Trek when she comes across a screenwriting contest for Paramount Pictures. When no one supports her, she decides to run away from the group home and deliver the script herself. The journey is everything but easy for Wendy but uplifting and motivating at the same time.
IMDb Rating: 6.7/10
Check out the trailer for Please Stand By:
Before We Go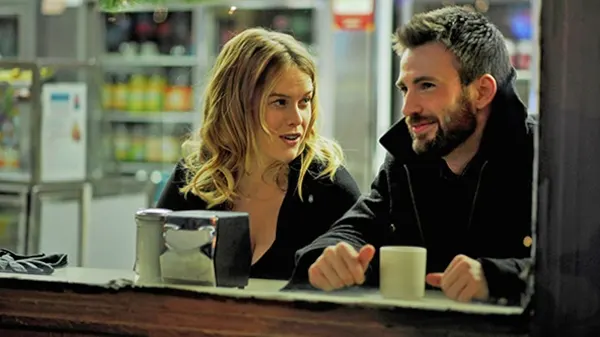 Starring Chris Evans and Alice Eve, the 2017 romantic drama was released in 2014. The movie is about two strangers, Nick and Brooke, who cross paths for a night but change each other's life forever.
During a busking session in Grand Central Terminal, Nick notices a lady rushing to catch the last train to Boston. She drops her phone in a hurry, and while she waits outside the station, Nick returns her phone and learns that she missed her train. While trying to help her in the situation, he learns that she is married and has some complications with her husband, and as the two start bonding, Nick also shares about his ex-girlfriend. They start to feel a connection, and the night makes them learn a lot about themselves.
IMDb Rating: 6.8/10
Trailer for the movie Before We Go:
Men in Black 3 
The 2012 sci-fi action comedy is about time traveling and is based on a Marvel Comic series. The plot begins when Boris, a prisoner of LunarMax, travels back in time to avoid his imprisonment. But Agent J, played by Will Smith, is quick to realize the shift in time zone, and he tries to avoid the death of Agent K, played by Josh Brolin, by traveling back in time as well. Alice Eve in Men in Black 3 can be seen playing the role of Young Agent O.
IMDb Rating: 6.8/10
Watch the trailer for Men in Black 3:
Sex And The City 2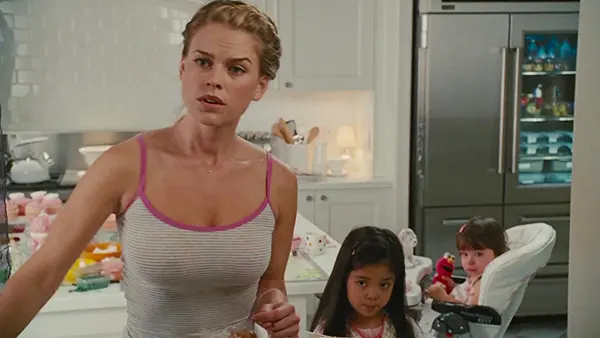 The 2010 romantic comedy Sex And The City 2 is the sequel to the 2008 movie Sex And The City. The plot revolves around a group of 4 female friends, Carrie, Samantha, Charlotte, and Miranda, played by Sarah Jessica Parker, Kim Cattrall, Kristin Davis, and Cynthia Nixon, respectively. They achieve their milestones in life but soon realize how hard it is to maintain what they have achieved so far.
Though Alice Eve in Sex And The City 2 had a supporting role, she became one of the highlights of the movie. She played the character of a hot nanny, which was a pivotal part of the whole plot.
IMDb Rating: 4.5/10
Trailer for the movie Sex And The City 2:
Cold Comes The Night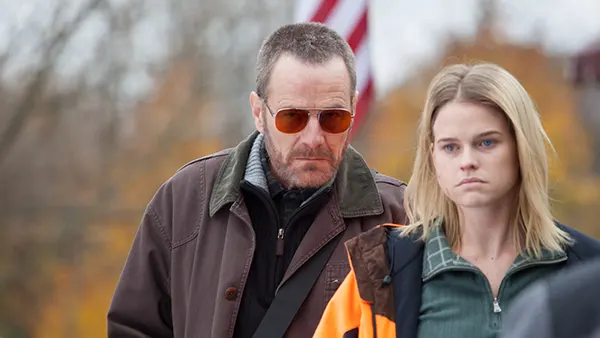 The 2013 movie Cold Comes The Night is a crime thriller directed by Tze Chun. Among all the Alice Eve movies, this one saw her intense acting as a struggling single mother. She played the character of Chloe, who runs a motel to support herself and her daughter, Sophia.
Their life changes for the worse when Topo, a blind criminal, and his driver stop by their motel. When her cop friend, Billy, learns that Topo's jeep has huge amounts of cash, he flees with the jeep while the diver is missing. Topo takes Chloe and Sophia hostage to retrieve his jeep and driver.
IMDb Rating: 5.7/10
Check out the trailer for Cold Comes the Night:
Some Velvet Morning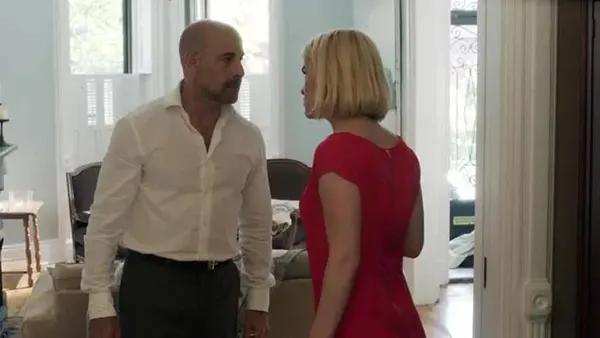 The Stanley Tucci and Alice Eve starrer Some Velvet Morning is about an extramarital affair but with a lot of dark twists and turns. The whole movie is set inside a house in Brooklyn and has only two characters, Fred and Velvet.
Fred and Velvet meet after 4 years when Fred tries to assure Velvet that he has left his wife for her. When she is skeptical about the whole situation and tries to reject Fred's advances, he tries to force himself upon her. Events soon take a dark turn, and the complicated history of the duo is revealed.
IMDb Rating: 5.8/10
Enjoy the trailer for Some Velvet Morning:
Bombshell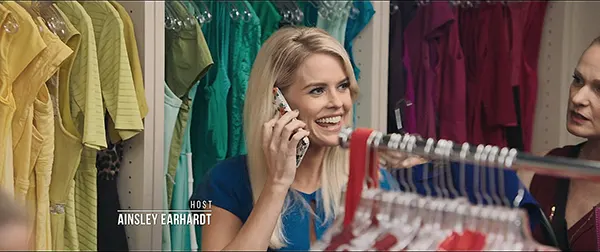 Bombshell was released in 2019 and is based on the scandalous sexual assault case of Fox News CEO Roger Ailes. When Gretchen Carlson first raised her voice against Roger Ailes, the world was shocked to know how many more women experienced the same and decided to stick together against a man in power.
Alice Eve was seen in the supporting role of a television star and author Ainsley Earhardt. Though she did not have a major role, the movie deserves to be on the list of Alice Eve movies due to its impact and strong social message.
IMDb Rating: 6.8/10
Here is the trailer for the movie Bombshell:
Honorable Mention Movies
We can never conclude Alice Eve's impressive career graph in just 10 movies, so here are some of the honorable mentions that deserve to be on the list of Alice Eve movies.
Stage Beauty
Alice Eve played the supporting role of Miss Frayne in this 2004 period drama. The film is set in the late 1600s and follows the story of a female actor who falls in love with a male actor, despite the fact that women were not allowed to perform on stage at that time.
Entourage
Alice Eve donned the character of Sophia in this 2015 comedy film. The movie is directed by Doug Ellin, written by Ellin, and stars Adrian Grenier, Kevin Connolly, Jerry Ferrara, Kevin Dillon, and Jeremy Piven in the lead.
The Hot Tub Time Machine
The Hot Tub Time Machine is a 2010 American comedy film starring Craig Robinson, John Cusack, Clark Duke, Crispin Glover, Lizzy Caplan, and Alice Eve. The movie is about four friends who are accidentally sent back to 1986 through a hot tub time machine. Alice Eve played the role of Lou in the movie.
Crossing Over
Alice Eve played the role of Claire Shearing in this 2009 American immigration drama film written and directed by Wayne Kramer. The film stars Harrison Ford, Ray Liotta, Ashley Judd, Jim Sturgess, and Alice Eve.
Decoding Annie Parker
The 2013 American biographical drama film is directed by Steven Bernstein and stars Samantha Morton, Aaron Paul, and Helen Hunt in the lead. Eve played the supporting role of Louise.
The Raven
Alice Eve played the role of Emily Hamilton in this 2012 American mystery thriller film. The film is about a young writer who is accused of plagiarism by a serial killer who uses his work as inspiration for his murders.
Hawking
The role of Jane Wilde was donned by Eve in this 2004 BBC television film directed by Philip Martin. The movie is about Stephen Hawking, his early life at Oxford University, and his diagnosis of motor neuron disease.
Warning
The actress played the character of Claire in this 2021 science fiction thriller film. The film also stars Thomas Jane, Tomasz Kot, and Tony Garrn. The movie is about how the overuse of technology can lead to humans being replaced by technology soon.
The Con Is On
Alice Eve played the role of Jackie in this 2018 heist comedy film directed by James Oakley. The film stars Uma Thurman, Tim Roth, Alice Eve, Stephen Fry, Sofia Vergara, Parker Posey, and Maggie Q. The movie is about a con artist and her husband who team up with another couple to pull off a heist in Los Angeles.
Untogether
Eve was seen playing the supporting character of Irene in this 2018 American drama film. The film stars Jamie Dornan and Lola Kirke in the lead. The movie is about two estranged sisters who reconnect after the death of their father.
The Stolen
Alice Eve played the role of Charlotte Lockton in this 2017 New Zealand action thriller film. The film also stars Jack Davenport, Dominic Cooper, and Jeremy Sisto. The movie is about a woman who travels to New Zealand to find her son, who has been kidnapped.
Bees Make Honey
Alice Eve starred in this independent British comedy film about a socialite widow who becomes interested in beekeeping after the death of her husband. The 2017 dark comedy and mystery film also starred Hermione Corfield and Trevor Eve.
Misconduct
Shintaro Shimosawa's crime thriller Misconduct was released in the United States in 2016. Alice Eve played the role of Charlotte Cahill, the wife of a high-class lawyer who becomes caught up in a case of corruption and deceit. The film stars Anthony Hopkins, Ben Cahill, and Al Pacino.
Criminal
Alice Eve played the supporting role of Marta Lynch along with some big names like Ryan Reynolds, Kevin Kostner, and Gal Gadot. The action-packed movie is about a criminal whose memories have been replaced with that of a dead CIA agent so he can finish some tasks.
Conclusion
From her award-winning works to her latest movies, we've got everything covered in this list of Alice Eve movies. Hope you were able to find your favorites on the list and discover some new favorites.