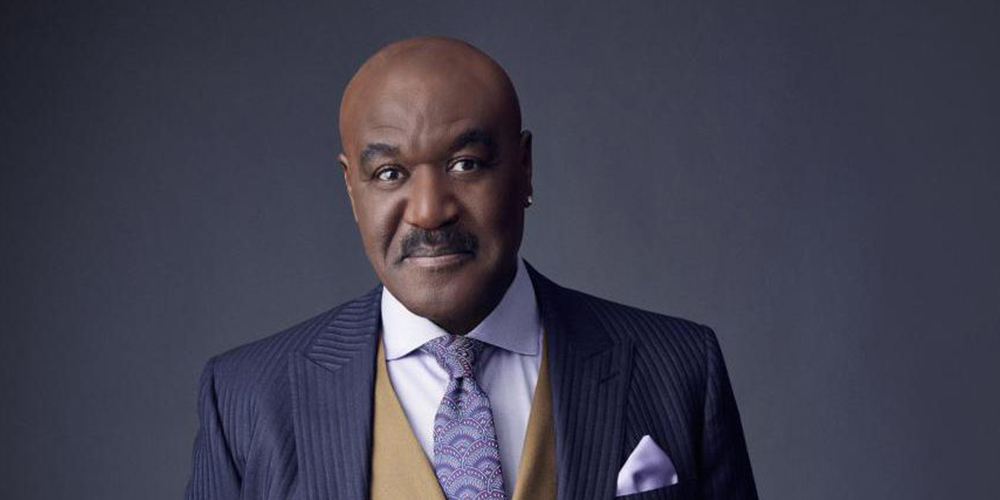 With a captivating range of talent, Delroy Lindo has consistently entertained viewers with his impeccable performances for decades. From heartwarming comedies to intense dramas, he continues to astound audiences by playing an impressive array of characters.
In this blog post, we will take a look at Delroy Lindo movies list and explore some of his most notable performances. If you're a long-time admirer of Delroy Lindo, or just uncovering his work for the first time, this list is sure to captivate your imagination. So sit back and prepare yourself as we take an enchanting journey through the renowned actor's cinematic career!
About Delroy Lindo
Delroy Lindo, son of Jamaican immigrants, was born in Lewisham, London's south-east, in 1952. His mother came to the UK from Jamaica in 1951 to work as a nurse, while his father held a number of other occupations. Originally from Eltham, where he attended Woolwich Polytechnic School for Boys, Lindo is well-versed in the area. In elementary school, he participated in a nativity play, which sparked his passion in acting. When Lindo was a young man, he and his mother relocated to Toronto, Ontario. They uprooted to the Bay Area when he was 16 years old. Beginning his acting training at the American Conservatory Theater at the age of 24, Lindo earned his BFA there in 1979.
He has won the NAACP Image Award and the Satellite Award and been nominated for the Drama Desk Award, the Helen Hayes Award, the Tony Award, two Critics' Choice Television Awards, and three Screen Actors Guild Awards.
As an actor, Lindo has been recognized for his work in four films directed by Spike Lee: Malcolm X (1992), Woody Carmichael in Crooklyn (1994), Rodney Little in Clockers (1995), and Paul in Da 5 Bloods (2020). His performance as a Vietnam War veteran in Da 5 Bloods earned him the New York Film Critics Circle Award for Best Actor as well as the National Society of Film Critics Award for Best Actor.
First appearing in the 1976 Canadian John Candy comedy Find the Lady, Lindo went on to have supporting roles in two other films, including the role of a military sergeant in More American Graffiti (1979).
He has stated that the decision to devote more time to stage acting than film acting over the decade beginning in the early 1980s was not intentional. Directed by the play's South African creator Athol Fugard, he made his Broadway debut in 1982 with "Master Harold" and the Boys. Lindo had been nominated for a Tony Award in 1988 for his performance as Herald Loomis in August Wilson's Joe Turner's Come and Gone.
A biopic on the life of black nationalist Marcus Garvey has been in the works for some time prior to 2015, and Lindo was set to portray the title role. In March of 2020, ABC ordered a drama pilot titled Harlem's Kitchen, starring Lindo.
The British Amazon Prime miniseries adaption of Neil Gaiman's Anansi Boys, starring Lindo and Malachi Kirby, was announced in July 2021. Lindo signed on for a role in the untitled Marvel Studios picture Blade in November.
Top 25 Delroy Lindo Movies List
Discover 20 of Delroy Lindo's most spectacular films! His versatility as an actor is highlighted by these movies, and his skill in tackling a variety of roles with finesse and precision are remarkable.
1. Up (2009)
IMDB Rating: 8.3
In 2009, Walt Disney Pictures and Pixar Animation Studios released the American computer-animated picture Up. Pete Docter and Bob Peterson both served as directors for the picture. In order to keep a commitment to his late wife Ellie, an elderly widower named Carl Fredricksen (Asner) teams up with Wilderness Explorer Russell (Nagai) for a trip to South America. Traveling companions include Dug the talking dog (Peterson) and Kevin the huge bird (Charles Muntz) (Plummer). Taking in a total of $735,1,000,000, it was the 6th highest grossing film of 2009. Among its many honours and nominations, Up received two Oscars (out of five total) at the 82nd Academy Awards.
2. Blood In, Blood Out (1993)
IMDB Rating: 7.9
In the years after its release in 1993, Taylor Hackford's Blood In, Blood Out has developed a devoted fan base among members of the Mexican-American community who consider it a classic of the genre. It traces the intertwined destinies of three Chicano relatives from 1972 through 1984. They're all in on an East L.A. street gang at the beginning, but everything changes when tragedy strikes. The 1991 film Blood In, Blood Out was shot in the San Quentin State Prison and the surrounding Latino neighbourhoods of Los Angeles.
3. Malcolm X (1992)
IMDB Rating: 7.7
Malcolm X (often stylized as X) is an epic historical drama film released in 1992 about the African-American activist Malcolm X. Spike Lee directed and co-wrote the picture, which stars Denzel Washington in the lead character. It is the second of Washington and Lee's four film collaborations.
The script for Malcolm X, co-written by Lee and Arnold Perl, is largely based on Alex Haley's 1965 book The Autobiography of Malcolm X. Haley began working with Malcolm X in 1963 and completed the book after Malcolm X's passing. Malcolm X's criminal career, his incarceration, his conversion to Islam, his ministry as a member of the Nation of Islam and his later falling out with the organisation, his marriage to Betty X, his pilgrimage to Mecca and reevaluation of his views regarding whites, and his assassination on February 21, 1965 are dramatised in the film. Flashbacks emphasise formative childhood events, including his father's death, his mother's mental instability, and his encounters with prejudice.
4. The Devil's Advocate (1997)
IMDB Rating: 7.5
The Devil's Advocate (marketed as The Devil's Advocate) is a 1997 supernatural horror film directed by Taylor Hackford and starring Keanu Reeves, Al Pacino, and Charlize Theron. Based on Andrew Neiderman's 1990 novel of the same name, it tells the story of a talented young Florida attorney (Reeves) who is recruited to work for a large company in New York City. As his wife (Theron) is troubled by terrifying visions, the lawyer gradually realises that the firm's owner (Pacino) is not who he seems to be, but is in fact the Devil.Pacino's acting and the film's entertainment value were praised by critics. It received the Saturn Award for Best Horror Film and grossed over $153 million at the box office. In addition, its visual art was the subject of the copyright litigation Hart v. Warner Bros., Inc.
5. The Cider House Rules(1999)
IMDB Rating: 7.4
The Cider House Rules is a 1999 American drama film directed by Lasse Hallstrom and based on the 1985 novel of the same name by John Irving. Homer Wells, who lives in a Maine orphanage operated by a doctor who trained him during World War II, and his trip after leaving the orphanage are the focus of the narrative. Produced by Miramax Films and FilmColony, the film made its debut at the 56th Venice International Film Festival. The opening weekend gross was $110,098 and the worldwide gross was $88.5 million against a budget of $24 million. It received favourable reviews and has a 71% rating on Rotten Tomatoes. The film received two Academy Awards: Irving won for Best Screenplay Based on Previously Produced or Published Material, while Michael Caine won for Best Supporting Actor for the second time.
6. Mountains of the Moon (1990)
IMDB Rating: 7.1
Mountains of the Moon is a 1990 biographical film describing the 1857–1858 voyage to Central Africa by Richard Francis Burton and John Hanning Speke, which resulted in a fierce rivalry between the two men. Patrick Bergin plays Burton and Iain Glen plays Speke in the film. Delroy Lindo portrays an African encountered by the explorers. Bob Rafelson directed the film based on William Harrison's 1982 novel Burton and Speke.
7. Crooklyn (1994)
IMDB Rating: 7.0
Crooklyn is a 1994 semi-autobiographical American film produced, directed, and co-written by Spike Lee, his sister Joie, and his brother Cinqué. During the summer of 1973 in the Bedford–Stuyvesant district of Brooklyn, New York, the film focuses mostly on a little girl called Troy Carmichael (played by Zelda Harris) and her family. Troy gets life lessons from her rambunctious siblings Clinton, Wendell, Nate, and Joseph; her loving but strict mother Carolyn (Alfre Woodard); and her naive, suffering father Woody (Delroy Lindo). Malcolm X and Crooklyn are the only two films directed by Spike Lee to receive a PG-13 rating in the United States.
8. Wondrous Oblivion (2003)
IMDB Rating: 7.0
The 2003 British film Wondrous Oblivion was written and directed by Paul Morrison and produced by Jonny Persey. Set in 1960s south London suburbia, the film explores a number of themes, but its primary plot focuses on the friendship between a young boy, David Wiseman (Sam Smith), the son of European Jewish immigrants, and his new next-door neighbours, father Dennis (Delroy Lindo) and young daughter Judy (Leonie Elliott), who are Jamaican immigrants. Cricket is the glue that holds their connection together, but the trip is not always easy. David falls in love with the apathetic Judy, but conflicts between other families in the neighbourhood and a romance between Ruth Wiseman (Emily Woof) and Dennis threaten to tear the neighbourhood apart.
9. Get Shorty (1995)
IMDB Rating: 6.9
Barry Sonnenfeld and Scott Frank's Get Shorty is a 1995 American gangster comedy film that Sonnenfeld directed. The film stars John Travolta, Gene Hackman, Rene Russo, Delroy Lindo, James Gandolfini, Dennis Farina, and Danny DeVito, and is based on Elmore Leonard's novel of the same name. Chili Palmer (Travolta) is a loan shark and mobsters in Miami who finds himself embroiled in the making of a Hollywood film. Be Cool, the 2005 sequel, was likewise adapted from a novel by Elmore Leonard. A TV series with the same name as Get Shorty premiered in 2017.
10. The Last Castle (2001)
IMDB Rating: 6.9
Robert Redford, James Gandolfini, Mark Ruffalo, and Delroy Lindo star in The Last Castle, a 2001 American action-drama film directed by Rod Lurie. Based on the United States Disciplinary Barracks at Fort Leavenworth, the film depicts a conflict between prisoners and the warden of a military jail. A renowned lieutenant general of the United States Army, court-martialed and convicted for disobedience, questions the prison commandant, a colonel, regarding his treatment of the convicts. The former commander stages an uprising to seize control of the jail by mobilising the convicts. The film was released on October 19, 2001 in the United States. It garnered mediocre reviews from reviewers and performed poorly at the box office, grossing only $27 million against a budget of $72 million.
11. Clockers (1995)
IMDB Rating: 6.9
Spike Lee directed the 1995 American crime drama Clockers. It is an adaptation of Richard Price's 1992 novel of the same name, which he also co-wrote with Spike Lee. Harvey Keitel, John Turturro, Delroy Lindo, and Mekhi Phifer in his cinematic debut are featured in the picture. Clockers is set in New York City and follows Strike (Phifer), a street-level drug dealer who becomes engaged in a murder investigation. The film was originally slated to be directed by Martin Scorsese, who had previously cooperated with Price on The Color of Money (1986). Scorsese subsequently left production to focus on his passion project Casino, at which point Lee took over as director and rewrote the script; Scorsese remained a co-producer. Clockers garnered largely excellent reviews from film reviewers, but was a box office flop, generating approximately $13 million on a budget of $25 million.
12. The Book of Stars (1999)
IMDB Rating: 6.8
The Book of Stars is a 1999 American drama film directed by Michael Miner and starring Mary Stuart Masterson and Jena Malone as two sisters whose lives are spiralling downwards in vastly different ways. It had its international premiere at the South By Southwest Film Festival in 1999. Penny and Mary are sisters who share a squalid tenement flat in an unidentified city. Due to their parents' passing many years ago, Penny is now responsible for caring for Mary, who is fifteen years old.
13. Ransom (1996)
IMDB Rating: 6.7
The 1996 action-thriller film Ransom was directed by Ron Howard and written by Richard Price and Alexander Ignon. Gibson was nominated for the Best Actor Golden Globe Award. The film was the fifth highest-grossing in the United States in 1996. "Fearful Decision" was the title of an episode of The United States Steel Hour from 1954. In 1956, Cyril Hume and Richard Maibaum turned the novel into the feature picture Ransom.
14. The Harder They Fall (2021)
IMDB Rating: 6.6
The Harder They Fall is a 2021 American Western film directed by Jeymes Samuel, who collaborated with Boaz Yakin on the screenplay. It is one of the few Westerns with an all-Black primary cast. Its characters are loosely based on actual cowboys, lawmen, and criminals of the American West in the nineteenth century. It had a limited release on October 22, 2021, followed by a November 3 Netflix streaming debut. The ensemble cast, as well as the film's director and score by Samuel, garnered generally excellent reviews.
15. Gone in 60 Seconds (2000)
IMDB Rating: 6.5
Gone in 60 Seconds is an American action heist film released in 2000. Dominic Sena directed the picture, which was penned by Scott Rosenberg and produced by Jerry Bruckheimer. The film is a rough remake of the same-titled 1974 H. B. Halicki film. Filming took place in Los Angeles and Long Beach, California. It was released by Buena Vista Pictures on June 9, 2000. Gone in 60 Seconds received mostly unfavourable reviews from critics upon its release, including criticism for its writing, direction, acting, and action sequences. The picture grossed $237 million against an estimated budget of $90 million, despite negative reviews.
16. Da 5 Bloods (2020)
IMDB Rating: 6.5
Spike Lee will direct, produce, and co-write the next American war drama film Da 5 Bloods. The narrative of the film follows four ageing Vietnam War veterans who return to the nation in quest of their squad leader's remains and the treasure they buried while fighting there. Originally written in 2013 by Danny Bilson and Paul De Meo, the script was rewritten by Spike Lee and Kevin Willmott after their successful partnership on BlacK Klansman (2018). The cast was assembled in February 2019, and production began a month later, lasting through June in Southeast Asia. It has a budget of $35–$45 million, making it one of Lee's most expensive films.
17. Heist (2001)
IMDB Rating: 6.5
Heist is an American heist film written and directed by David Mamet and released in 2001. Heist earned largely positive reviews from critics, who praised the film's characters and screenplay. Despite grossing only $28 million against a production budget of $39 million, the film became the highest-grossing film directed by Mamet in the United States, grossing $23 million, and went on to be a big home video hit.
18. The Hard Way (1991)
IMDB Rating: 6.3
John Badham directed the 1991 American buddy cop action comedy film The Hard Way. The "Party Crasher" serial killer alerts the police before killing another person in a nightclub, challenging them to stop him. Officers, notably cynical NYPD Lieutenant John Moss, converge on the club but are unable to prevent the death of a local drug dealer. In the confusion, the criminal flees, and Moss narrowly misses capturing him. As Moss's wounds are being treated, he addresses the camera.
19. A Life Less Ordinary (1997)
IMDB Rating: 6.3
A Life Less Ordinary is a romantic black comedy film from 1997 that was directed by Danny Boyle, written by John Hodge, and stars Ewan McGregor, Cameron Diaz, Holly Hunter, Delroy Lindo, Ian Holm, and Dan Hedaya. Two angels (Hunter and Lindo) are dispatched to Earth to help a dissatisfied kidnapper (McGregor) and his prisoner (Diaz) fall in love. The film garnered mediocre reviews and performed poorly at the box office, collecting only $14.6 million worldwide on a $12 million budget.
20. This Christmas (2007)
IMDB Rating: 6.3
This Christmas is a 2007 Christmas comedy film produced and distributed by Rainforest Films and Screen Gems. It is a Christmas story written, produced, and directed by Preston A. Whitmore II about the Whitfield family, whose eldest son has returned home for the first time in four years. The film's title is derived from the 1970 Donny Hathaway song of the same name, which Chris Brown performs in the film. During the holiday season, the Whitfields encounter numerous hardships and obstacles.
Conclusion
From gripping dramas to thrilling action, Lindo has proven time and again that he is one of the most dynamic actors in Hollywood. We hope this article gave you a window into his remarkable portfolio of work. If you're a fan of Delroy Lindo, this list of movies is an absolute must-watch. Moreover, if there are any other films starring him that should be featured on the list but have been neglected, please notify us in the comment section right away!