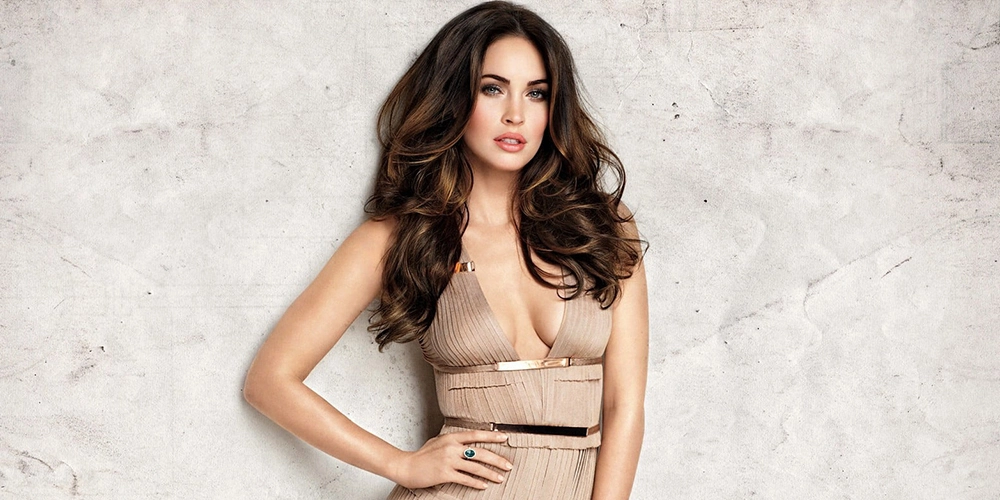 Megan Fox is an American actress and model, who gained recognition quickly in the entertainment industry. From her breakthrough role as Mikaela Banes in 2007's blockbuster Transformers, she has gone on to star in several successful films throughout her career. If you're a fan of Megan Fox and looking to catch up on all your favorite movies featuring the starlet then look no further! This blog post will give you the ultimate Megan Fox movies list and provide an overview of each one.
Keep reading for all the details about Megan's impressive body of work!
About Megan Fox
Megan Fox, the renowned actress, and model from Oak Ridge, Tennessee, was born on May 16th, 1986. Her career in the entertainment industry began in 2001 with a few guest appearances on television shows and smaller movie roles. She then landed her first regular role as Hope Shanowski on ABC's hit sitcom 'Hope & Faith'. In 2004 she made an impressive debut feature film performance in Confessions of a Teenage Drama Queen which set off her illustrious acting career.
2007 marked the emergence of Megan Fox into Hollywood stardom when she was cast as Mikaela Banes in Transformers. She reprised her role in 2009's blockbuster sequel Transformers: Revenge of the Fallen and went on to star in Jennifer's Body (2009) and play the title character Jonah Hex (2010). Every project since has been a testament to her talent – making Fox one of today's most sought-after actresses.
Fox is not only an accomplished actress; she has also modeled for renowned brands, showcased her talent in several music videos, acted as a representative for various products, and made appearances on the covers of some of the most popular magazines.
Fox has taken the plunge into marriage twice; first to actor Brian Austin Green, with whom she is blessed with three children, then followed by her union to actor Machine Gun Kelly.
Despite enduring critiques and disputes during her career, Fox continues to be a popular and successful actress who works in film and TV. She has attracted attention for several of her roles as well as her views on Hollywood. Despite this, she still perseveres with determination in the industry.
Megan Fox Movies List
Megan Fox is an acclaimed American actress and model who has acted in a variety of movies. Here are some of her most noteworthy productions:
Transformers (2007)
IMDb rating: 7.1
Michael Bay's 2007 Transformers film seamlessly blends computer animation and live-action storytelling, featuring Shia LaBeouf, Megan Fox, Josh Duhamel, Tyrese Gibson, and John Turturro. This science fiction action movie is based on the iconic toy line of the same name that has captivated generations!
Megan Fox captured the attention of viewers in her leading role as Mikaela Banes, a high schooler and romantic interest to Shia LaBeouf's character. She aided LaBeouf and the Autobots on their mission to protect humanity from the Decepticons' evil plans.
To the delight of many, this movie was not only a critical success but also a commercial hit globally. After earning over $709 million in box-office revenue, it was even nominated for four coveted Academy Awards including Best Sound Editing and Mixing.
Transformers: Revenge of the Fallen (2009)
IMDb rating: 5.8
Michael Bay's Transformers: Revenge of the Fallen is an awe-inspiring American science fiction movie sequel to its 2007 predecessor. Featuring stellar performances from Shia LaBeouf, Megan Fox, Josh Duhamel, Tyrese Gibson, and John Turturro, this action-packed film will have you on the edge of your seat!
Megan Fox magnificently reprises her role as Mikaela Banes in this movie, taking on a more proactive part by engaging in the confrontation against the Decepticons.
Fortunately, much like its predecessor, the film was a major hit financially and grossed over $836 million worldwide.
Jennifer's Body (2009)
IMDb rating: 5.8
Jennifer's Body, a 2009 supernatural horror black comedy film directed by Karyn Kusama and written by Diablo Cody, offers a captivating story with its talented cast of Megan Fox, Amanda Seyfried, Johnny Simmons, and Adam Brody.
The movie follows Megan Fox's Jennifer Check, a high school student who is unknowingly inhabited by an insidious spirit and goes on a mysterious killing spree. Her best friend Needy (Amanda Seyfried) struggles to bring her back from the edge of darkness as she desperately attempts to put an end to these horrific acts.
Teenage Mutant Ninja Turtles (2014)
IMDb rating: 5.3
Jonathan Liebesman's 2014 American superhero film, Teenage Mutant Ninja Turtles, is sure to capture the hearts of fans everywhere. With an incredible cast featuring Megan Fox and Will Arnett as well as Johnny Knoxville, Alan Ritchson, Noel Fisher, and Jeremy Howard lending their voices to our beloved turtles – this production is a must-see! Michael Bay takes us on another action-packed adventure with these crime-fighting heroes in New York City like never before.
In the movie, Megan Fox excelled as April O'Neil – a brave journalist who partnered with the turtles to safeguard New York City from Shredder and his Foot Clan.
Achieving massive commercial success, the film earned over $485 million worldwide.
Teenage Mutant Ninja Turtles: Out of the Shadows (2016)
IMDb rating: 5.3
Teenage Mutant Ninja Turtles: Out of the Shadows is a 2016 American superhero movie that celebrates the iconic fictional team. Dave Green directed this film, produced by Michael Bay and featuring Megan Fox, Will Arnett, and Stephen Amell in starring roles. Knoxville, Ritchson, Fisher, and Howard voiced the four eponymous turtles with excellence!
Megan Fox returned to her iconic role as April O'Neil, the heroic reporter who unites with the turtles to prevent Shredder and his potent allies Krang and Bebop from wreaking havoc in New York City.
Unfortunately for the production, this film was unable to match its predecessor's success, earning a worldwide gross of over $245 million.
This Is 40 (2012)
IMDb rating: 6.1
Judd Apatow's 2012 American comedy blockbuster 'This is 40' stars Paul Rudd and Leslie Mann, who also penned the script. In this spin-off/sequel to the 2007 hit movie 'Knocked Up', Megan Fox, Jason Segel, John Lithgow, and Albert Brooks bring their star power while playing outstanding roles in the film.
In the movie, Megan Fox portrays Desi, a seductive employee of Rudd and Mann's record label. This creates an intricate love triangle between them that leads to heightened tension and drama throughout their relationship.
The movie earned an impressive sum of $91 million worldwide, making it a moderate box-office success.
How to Lose Friends & Alienate People (2008)
IMDb rating: 6.3
If you're looking for a lighthearted comedy with an all-star cast, look no further than How to Lose Friends & Alienate People. Robert B. Weide's 2008 British blockbuster film is based on Toby Young's bestselling 2001 memoir and stars Simon Pegg, Kirsten Dunst, Jeff Bridges, Gillian Anderson, and Megan Fox – what more could you ask for? You'll be laughing out loud in no time!
In the film, Megan Fox brilliantly portrayed Sophie Maes – a fledgling actress and Sidney Young's love interest. Unfortunately, her shallow personality meant she was only interested in him due to his connections with high society journalism.
Despite the film's efforts, it failed to resonate with audiences, bringing in a meager $16 million worldwide.
Till Death (2021)
IMDb rating: 5.8
Till Death is a movie that came out in 2021. It is about a woman who is trying to find her husband. Megan Fox, Callan Mulvey, Eoin Macken, Aml Ameen, and Jack Roth star in it.
Megan Fox stars as Emma, a married woman trapped in an uninspiring marriage. On the couple's 11th anniversary, Mark unexpectedly takes her to their secluded lakehouse for a romantic night out. Yet when morning breaks and she finds herself handcuffed to his lifeless body, her reality drastically shifts: now isolated in winter with unknown assailants coming to end her life – Emma must use all of her strength if she is going to make it out alive.
The movie was welcomed with mostly positive appraisals, notably Fox's performance and Dale's direction.
Rogue (2020)
IMDb rating: 4.1
In "Rogue" (2020), M.J. Bassett brings us an enthralling action-thriller with Megan Fox as the courageous lead, Sam. When a group of wealthy thrill seekers enlists her to take them on a thrilling expedition into the jungle, they soon realize that it's not just animals who are hunting in these parts – a ruthless enemy is lurking in their midst! As Sam battles for survival and justice, we are kept on our toes until the exciting climax where all will be revealed.
Megan Fox stars as Sam, a highly trained and dedicated mercenary who is assigned to lead the expedition. She is expected to use her knowledge and prowess to navigate the jungle while safeguarding her clients from vicious predators seeking them out. As captain of the mission, she must remain vigilant at all times for everyone involved to survive.
Think Like a Dog (2020)
IMDb rating: 5.2
In the heartwarming and hilarious "Think Like a Dog" (2020), Gabriel Bateman takes center stage as Oliver, a twelve-year-old whose world is turned upside down after his science experiment backfires and he discovers that he can now communicate with his beloved canine companion Henry. With their newfound abilities in hand, the two must team up to take on an evil tech company that plans to use this technology for its wicked purposes – but they'll soon find out there's no obstacle too big if they work together.
Megan Fox portrays Oliver's mother in the movie, providing him with unwavering support and helping him to achieve his mission.
The Battle of Jangsari (2019)
IMDb rating: 6.2
Directed by Kwang-shik Kim, "The Battle of Jangsari" is a riveting 2019 war drama based on the true story of the Korean War's pivotal Battle of Incheon. The film chronicles an inspiring tale about the brave members of the Jangsari Unit – comprised mainly of teenagers and young adults – who courageously marched to battle alongside more seasoned troops to secure victory.
Paying ode to the courageous youth who fought and perished in battle, this film serves as a solemn reminder of the ultimate sacrifice they made for their nation.
Against all odds, Megan Fox stars as an American advisor who helps the Jangsari Unit prepare for their desperate battle by aiding them in achieving their difficult objectives.
Above the Shadows (2019)
IMDb rating: 6.0
"Above the Shadows" is a 2019 romantic fantasy movie helmed by Claudia Myers and starring Olivia Thirlby as Holly, an invisible woman searching for meaning in her life. Alongside Thirlby is Megan Fox portraying Shayna, Holly's former flame who has moved on with other aspects of her life. This film captures how Holly strives to recover visibility and potentially reunite with Shayna through an enthralling narrative that will keep viewers captivated until the end credits.
Megan Fox stars as Shayna, a successful supermodel, and ex-girlfriend of Holly. At first glance, she appears confident and content with her life post-breakup; however, throughout the film, we watch as nostalgia for their past resurfaces and leads to an inner battle between staying in the present or revisiting what once was.
Jonah Hex (2010)
IMDb rating: 4.7
The 2010 supernatural western film "Jonah Hex" stars Josh Brolin as an embittered and scarred bounty hunter. With John Malkovich, Megan Fox, Michael Fassbender, and Will Arnett joining him in this DC Comics adaptation directed by Jimmy Hayward, Jonah Hex is offered redemption when he accepts a deal from the U.S. military to prevent a looming terrorist attack.
Following the American Civil War, Jonah Hex – a Confederate soldier-turned bounty hunter – embarks on an adventurous mission to thwart a terrorist's (Malkovich) plans of destroying the U.S. government, aided by a voluptuous brothel madam (Fox) and loyal solider (Fassbender). He is determined to overcome all obstacles in his way while traversing through the untamed wilds of America.
The Dictator (2012)
IMDb rating: 6.4
"The Dictator" is a humorous, yet thought-provoking film from 2012 that features the incomparable Sacha Baron Cohen as Admiral General Aladeen, an egotistical dictator in an imaginary African country. Anna Faris, John C. Reilly, and Megan Fox also star in this acclaimed satire directed by Larry Charles.
Admiral General Aladeen's gripping saga begins in New York City, where he is invited to speak before the United Nations. Unfortunately, his plans are foiled when a body double kidnaps him and takes over as dictator. With Faris, an environmentalist and feminist champion on one side, and Reilly, a friendly grocery store owner on the other—Aladeen must bravely face all odds to reclaim his lost power and return home to Wadiya!
In the film, Megan Fox stars as Natalie, a fictitious character and Admiral General Aladeen's passionate companion.
Passion Play (2010)
IMDb rating: 4.5
Mitch Glazer's 2010 American romantic crime drama, "Passion Play", astounds viewers with a star-studded cast featuring Mickey Rourke, Megan Fox, and Bill Murray.
The movie tells the story of a struggling jazz musician (Rourke) who saves an unknown woman (Fox) from a dangerous gangster's clutches. To Rourke's surprise, she is an angel! He and Fox then embark on a hazardous journey together as they try to escape Murray, the mobster trailing them. As their relationship develops into something more than friendship, one problem arises: he is human while she is not.
Megan Fox stars as a mysterious and enigmatic woman on the run from a dangerous gangster, an influential figure in the organized crime world. Charismatic, enchanting, and possessing a danger all her own, Megan's character is portrayed as both captivatingly alluring yet perilous at once.
Zeroville (2019)
IMDb rating: 5.5
James Franco's 2019 American comedy-drama film, Zeroville, brings Steve Erickson's beloved novel of the same name to life. This star-studded feature includes James Franco, Megan Fox, Seth Rogen, Joey King, and Jacki Weaver in its cast – an ensemble that is sure to leave viewers delighted.
In the movie, Megan Fox stars as Soledad Paladin, an enigmatic and captivating actress who captures the hearts of many – especially Vikar (portrayed by James Franco). Our protagonist is a film enthusiast set in Hollywood during the late 60s to early 70s. As we unravel her complexities throughout this story, it's no surprise that she has become deeply engrossed within Tinseltown.
Megan Fox takes a daring leap away from her known on-screen roles in action and science fiction films to star in the key role in this movie, which was thought to be an unexpected change for her.
Friends with Kids (2011)
IMDb rating: 6.4
Jennifer Westfeldt's acclaimed 2011 romantic comedy Friends with Kids features a star-studded cast, including Adam Scott, Jon Hamm, Kristen Wiig, Maya Rudolph, Chris O'Dowd, and Megan Fox. Written and produced by Jennifer herself as well as directed to critical acclaim – this movie is one not to be missed.
After dazzling the audiences at the Toronto International Film Festival on September 9, 2011, this movie captivated American viewers with its nationwide release on March 9th of 2012.
The movie stars Megan Fox in the role of Mary Jane, a young woman who is part of the main characters' clique and is struggling to manage parenthood. She's an independent person that has no desire for children, compared to her playmates who have opted for stability and responsibility. Her carefree attitude stands out amongst them all and allows us to see life from another point of view.
Conclusion
Megan Fox is a Hollywood blockbuster star – she always delivers an unforgettable performance. Her movies are must-watch films that will keep you entertained from beginning to end. This list includes some of her best works to date. So don't miss out on these great Megan Fox films – add them to your watchlist today!