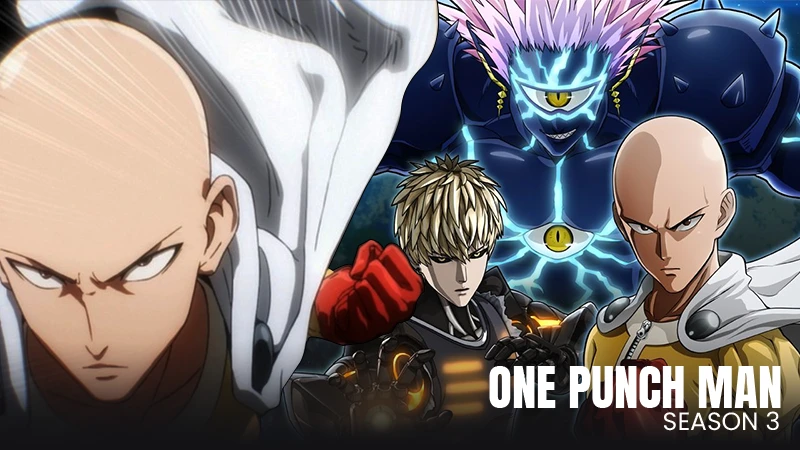 If you want to know what true dedication and patience look like, ask One Punch Man fans who have been waiting for One Punch Man Season 3. It has been almost three years after One Punch Man Season 2 came to an end and it is finally time for the fans to rejoice as Saitama is ready to make a comeback. Here is everything we know so far about One Punch Man new season.
One Punch Man Season 3 Release Date
The manga series has witnessed a cult-like fandom since the release of One Punch Man Season 1. Though season 2 left the fans a bit disappointed when compared to its prequel, the love for Saitama is not going anywhere anytime soon.
Since the official Twitter account of One Punch Man confirmed season 3 back in August 2022, weebs around the world have been a bit relieved. But when is One Punch Man Season 3 coming out? Sadly there is no official announcement for the OPM season 3 release date, It's still not decided yet.
Much misleading information has been circulating around on the internet regarding the One Punch Man Season 3 release date and we advise our readers to stay safe from any such websites and social media accounts. Even the official Twitter account of One Punch Man had to release a statement regarding such misleading information.
This is the only official Twitter account for the anime "One-Punch Man".
Please don't be misled by unofficial information from other accounts.
Accurate information will be announced from this account when it is time.#onepunchman

— TVアニメ「ワンパンマン」公式 (@opm_anime) December 23, 2022
As far as we know, various accounts have been suspended already and one such account was @shonenleaks which had considerable followers.
Taking into consideration the long gap between One Punch Man Season 2 and Season 1, looks like the makers are under a lot of pressure due to the popularity of the series. One concern among the fans is regarding the production of the series. Season 1 was produced by Madhouse and was loved by fans hence leading to the fandom that we see today. Season 2 of One Punch Man faced a bit of disappointment as the production house switched from Madhouse to J.C. Staff.
One Punch Man Season 3 Cast: Who Can We Expect to See in OPM Season 3?
Since the production of the series is not over yet, official details regarding the characters have not been released yet. But we are expecting to see some pillar characters making a comeback which includes, Saitama (of course), Genos, Garou, and Mumen Rider.
One Punch Man Season 3 Plot: What to Expect From the Series?
We are expecting some high-end graphic fights between the heroes and monsters after One Punch Man Season 2 finale saw Monster Association capturing the highly skilled hero hunter, Garou. Saitama and King Orochi will also come face-to-face and we will have to wait and see if Saitama's one punch is enough to take down Orochi as well.
Manga readers will know that a total of 28 volumes have been released of One Punch Man manga out of which 25 have been translated. Seasons 1 and 2 covered up to volume 16. Looking at the numbers and doing some basic math we are expecting One Punch Man Season 3 to adapt volumes 17-24.
One Punch Man Trailer
As mentioned earlier, production for One Punch Man Season 3 is nowhere near complete yet, and hence no trailer or official footage regarding OPM Season 3 has been released yet. But while we are waiting for updates here is the trailer for One Punch Man Season 2 so you can get the essence of the show if you haven't watched it yet.
Conclusion
The wait might feel tiring to people but for dedicated weebs, this is just a test of their patience and we know how to excel at it. But this might be the perfect time for you to catch up if you haven't completed all your episodes of One Punch Man.
Here are some hilarious memes made by fans expressing their pain for the long wait for their favorite series: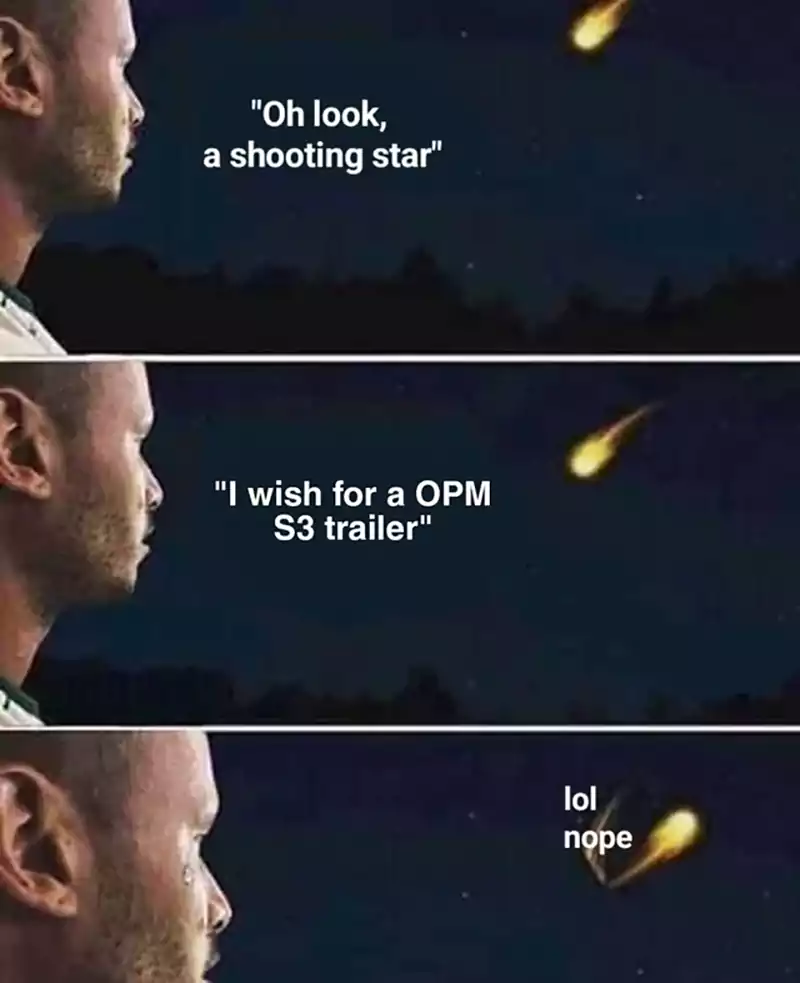 Me waiting on One Punch Man Season 3… pic.twitter.com/3ZMa0ZNp6j

— One Punch Man (@Everything_OPM_) September 11, 2023
Mappa employees hearing they have to animate One Punch Man season 3 now…😵‍💫🤩 #萌え #graphics #指绘 #Amazon #マンホール戦記アオイ #拡散希望
Original: MrDRockzzz pic.twitter.com/flPXEH7okY

— CerberusN9 (@CerberusN9) September 5, 2023