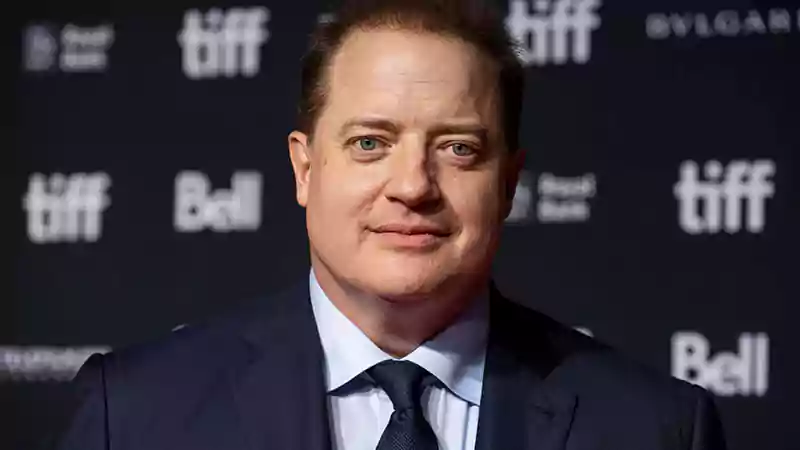 The rising star of the 90s and early 2000s is ready to make a comeback. Brendan Fraser, a name that once was a staple for all the successful films of Hollywood saw equally dark days both in his professional as well as personal life. Knowing about everything Bradon Frazier has faced, this comeback feels personal and I am a bit teary-eyed right now. There is no doubt Brendan Fraser movies have entertained and inspired the audience for years but the man has also been an inspiration to a lot of big names in Hollywood, like Batman and Twilight fame Robert Pattinson and new barbie Margot Robbie.
It is sad that not many knew about the brilliance of Brendan Fraiser as an actor until he was awarded an Oscar for his recent film The Whale. The actor accepted the award with an emotional speech thanking the team of The Whale. His optimistic attitude towards life was reflected in his Oscar-winning speech when he said "If you too can have the strength to just get to your feet and go to the light, good things will happen." Something we all should carry with ourselves and remind each other of regularly.
Taking a look back at the impressive filmography of this one-man institute, we are listing some Brendan Fraser movies that are a must-watch for every cinema enthusiast.
The Whale (2022)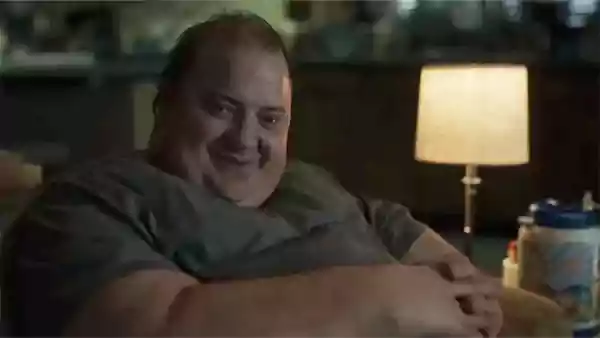 Apart from the Oscar and all the other awards and recognition, this Brendan Fraser movie has a soul, and it is rare to see such films these days. The Whale is directed by Darren Aronofsky and is about an obese teacher who is struggling with an eating disorder while trying to cope with various other factors of life. His character of Charlie seemed perfect to be portrayed by Fraser as he has always advocated for mental health and never shied away from sharing his own struggles.
Charlie's character is a remote teacher who teaches his students behind a black screen as his self-esteem is too low to reveal his real self even online. His estranged relationship with his daughter does not help much after his wife's death. But he decides to change his life and mend the father-daughter relationship as his health deteriorates quickly. But is it too late to look beyond past mistakes?
| | |
| --- | --- |
| IMDb Rating: 7.7/10 | Rotten Tomatoes Rating: 64% |
Watch The Whale Trailer:
The Mummy (1999)
If you know him from The Whale, this film will change how you see the actor. All the 90s kids will know what I am talking about. The movie will sure feel old today but is a cult classic on the list of Brendan Fresar movies. The Mummy brought stardom to Fresar during his early days and to date brings comfort and nostalgia. This Brendan Fraser movie is one of the most memorable ones and for all the right reasons.
The motion picture is about an adventurous journey that soon turns out to be deadly when Evelyn Carnahan (Rachel Weisz) and Rick O'Connell (Fraser) set out on an archeological dig at an ancient city named Hamunaptra. They soon realize that apart from them another group is also exploring the city and somehow someone has unleashed a curse leading to the awakening of 'The Mummy.'
| | |
| --- | --- |
| IMDb Rating: 7.1/10 | Rotten Tomatoes Rating: 60% |
Watch The Mummy 1999 Trailer:
Gods and Monsters (1998)
Gods and Monsters is based on the last days of the renowned film director James Whale. Whale is best known for his works in the horror genre including The Invisible Man. Despite being the critics' favorite and being nominated for three Academy Awards the movie failed at the box office.
This Brandon Fraser movie gave him the opportunity to showcase his skills in subtle yet powerful roles as he played the character of Clayton Boone. Ian McKellen played the character of James Whale who is suffering professionally and personally after several strokes.
Apart from his deteriorating physical and mental health, he has been treated as an outcast in the industry for coming out as gay. When James takes an interest in Clay the latter is also intrigued and curious about the life and fame of James. But despite warning James against any sexual advances, Clayton Boone finds himself in situations where James tries to make advances.
| | |
| --- | --- |
| IMDb Rating: 7.3/10 | Rotten Tomatoes Rating: 96% |
Watch Gods and Monsters Trailer:
School Ties (1992)
The kind of film that will never get old as the topic it touched on years ago still prevails in our society. School Ties belongs to Brendan Fraser young days when he was trying to find a place in the industry. In the movie, he played the character of a Jewish student David Greene at a Catholic school who is excellent at school but has to hide his ethnicity for fear of discrimination. The movie gave him much-deserved recognition within the industry. He had to compete with a lot of established actors who wanted the role and auditioned for the same.
| | |
| --- | --- |
| IMDb Rating: 6.9/10 | Rotten Tomatoes Rating: 60% |
Watch School Ties Trailer:
Bedazzled (2000)
There is something about good-looking men in the comedy genre, it is like the dream package for every woman and Fraser is just that. Bedazzled is the earlier Brendan Fraser movie that laid the foundation for his image of comedic genius.
The plot is about a socially awkward and nerdy Elliot Richards (Brendan Fraser) and the devil (Elizabeth Hurley). After getting rejected by his office crush he wishes to have her in his life in exchange for anything. Like they say "Watch what you wish for", his wish is heard by the devil himself. Elliot is granted seven wishes in exchange for his soul but there is more to the contract. One thing is guaranteed, you are in for a good laugh.
| | |
| --- | --- |
| IMDb Rating: 6.1/10 | Rotten Tomatoes Rating: 50% |
Watch Bedazzled Trailer:
The Mummy Returns (2001)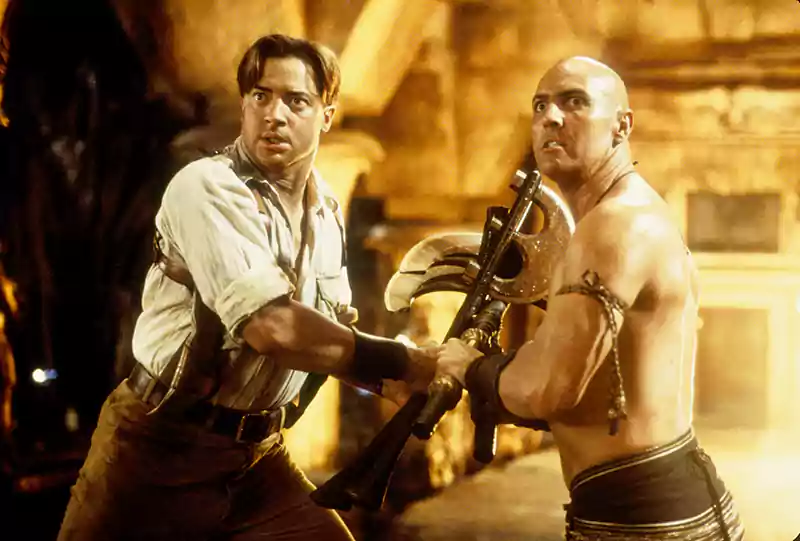 The mass success of The Mummy assured its sequel which was released in 2001, titled The Mummy Returns. The story picks up with Rick O'Connell and Evelyn Carnahan still looking for more artifacts but this time they are accompanied by their 8-year-old son as well. But the challenge is not over yet, in fact, might be more difficult. They discover the cursed bracelet of Anubis who traded his soul with the devil. Fraser always amazed us with his performance but this film is astounding.
| | |
| --- | --- |
| IMDb Rating: 6.4/10 | Rotten Tomatoes Rating: 46% |
Watch The Mummy Returns Trailer:
The Mummy: Tomb of the Dragon Emperor (2008)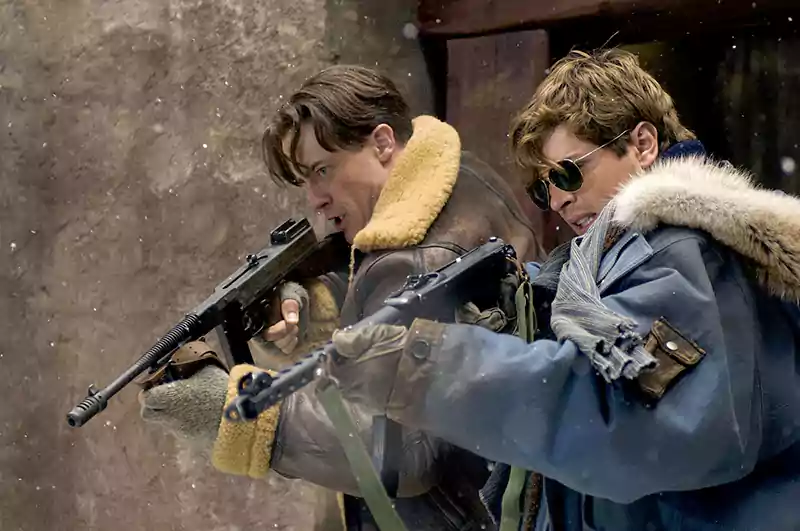 The Mummy franchise grew during that time and became one of the most successful Brendan Fraser movies which is remembered even after years of its release. The Mummy: Tomb of the Dragon Emperor gave the viewers a change in scenery and was set in China rather than Egypt like the previous two parts.
This time Rick O'Connell and Evelyn Carnahan are approached by the British government to transport a diamond, 'The Eye of Shangri La' to China. But they are not aware that the mummy of Emperor Han has been awakened by his followers and they will have to face near-death experiences along with their son, Alex.
| | |
| --- | --- |
| IMDb Rating: 5.2/10 | Rotten Tomatoes Rating: 13% |
Watch Tomb of the Dragon Emperor Trailer
Blast From The Past (1999)
We all have a blast from the past that stays with us forever but the movie has a literal blast from the past that affects the life of the Webber family forever. To keep himself and his pregnant wife safe, Dr. Calvin Webber builds a fall-out shelter for the family during the Soviet Union war but locks them in the shelter for 35 years by mistake.
Even after spending his entire life in the shelter, Adam (played by Fraser) grows up to be a man of intellect thanks to his father. But after not being connected to the world for years, when Adam has to set foot into the real world his interaction with other humans and especially his love interest Eva is full of hilarious moments.
| | |
| --- | --- |
| IMDb Rating: 6.7/10 | Rotten Tomatoes Rating: 58% |
Watch Blast From The Past Trailer:
The Quiet American (2002)
The film is based on a novel of the same name and is one of the Brendan Fraser movies that got him much appreciation for his acting skills and is to date considered the best Brandon Frazor movie. The Quiet American is a political drama film set during the Vietnam War. Fraser plays the character of an American aid worker named Alden Pyle who finds himself falling for a British journalist, Thomas Fowler played by Michael Caine.
The story quickly escalates when after a year Fowler learns about the death of Alden and sets out on a mission to cover an impactful story for his newspaper so he can stay in Vietnam with his lover. The story will engross you until the last minute and linger in your mind for days.
| | |
| --- | --- |
| IMDb Rating: 7/10 | Rotten Tomatoes Rating: 87% |
Watch The Quiet American Trailer:
Looney Tunes: Back in Action (2003)
The live-action animated motion picture gave an interesting twist to the most loved cartoon series, Looney Tunes. The movie is about how Daffy Duck is tired of playing the villainous roles in Bugs Bunny's movies and demands his own separate movie from Warner Bros. When he walks out as a way of protesting when his wish is not granted, company's Vice President Kate is assigned with the task of bringing him back. What follows is a series of adventurous and hilarious encounters and engagements.
| | |
| --- | --- |
| IMDb Rating: 5.8/10 | Rotten Tomatoes Rating: 57% |
Watch Looney Tunes Trailer:
Journey to the Center of the Earth (2008)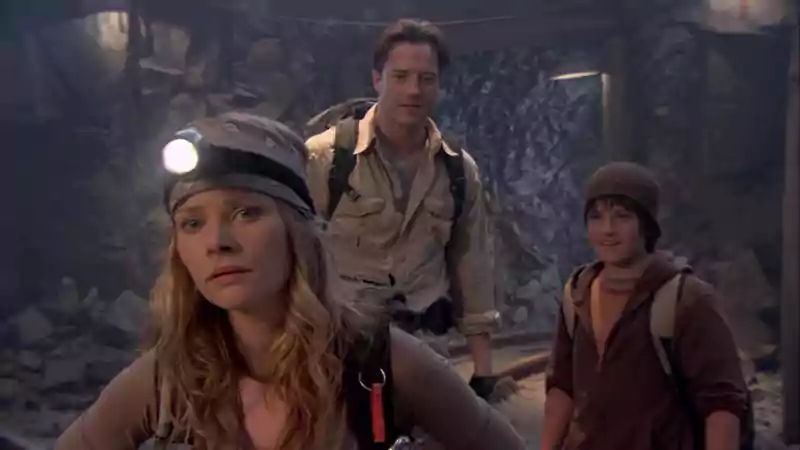 Journey to the Center of the Earth is a sci-fi action adventure film starring Brendan along with Josh Hutcherson, Anita Breim, and Seth Meyers. Among all the Brendan Fraser movies this one was especially loved by his young fans as it was released in 3D and was a box office success.
Trevor, played by Fraser, finds the diary of his lost brother in which he had documented his last journey. Trevor along with his nephew, Sean, decides to follow the path and are accidentally trapped in a cave. What follows is their adventurous journey where they discover a lost world in the center of the Earth. But can they escape this undiscovered world and come back to their normal lives?
| | |
| --- | --- |
| IMDb Rating: 5.8/10 | Rotten Tomatoes Rating: 60% |
Watch the Journey to the Center of the Earth Trailer:
George of the Jungle (1997)
The movie has a special place in the hearts of all the 90s kids and is fun to rewatch on any given day. George of the Jungle is the first live-action version of Tarzan. This comic masterpiece is one of Brendan Fraser's most renowned movies from the past. There is no one who did not drool over Fraser's chiseled and perfectly tanned body in the movie and if you think otherwise, well, you are a liar.
After growing up in the jungle and being bought up by the apes, George is intrigued when he meets a human named Ursula for the first time. What follows is a series of slapstick and physical comedy while George slowly learns about human behavior. The story takes a romantic turn and Ursula invites George to the USA to lead a normal life.
| | |
| --- | --- |
| IMDb Rating: 5.5/10 | Rotten Tomatoes Rating: 55% |
Watch George of the Jungle Trailer:
Killers of the Flower Moon (2023)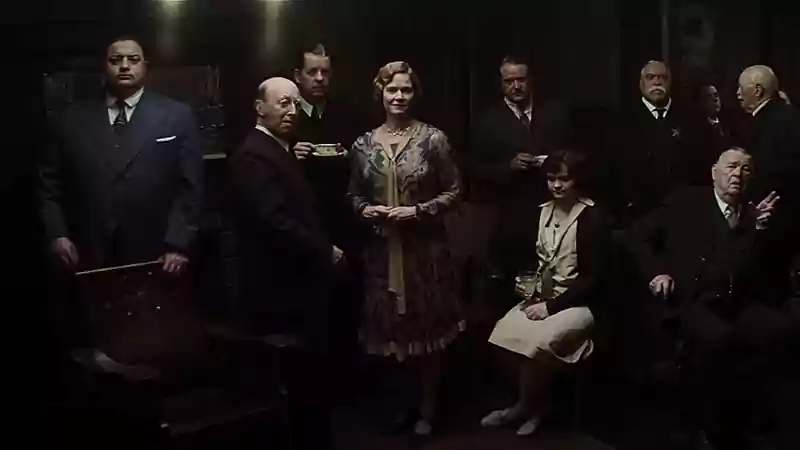 After The Whale, Fraser is back on the list of credible actors and has proved his worth again to the industry. Killers of the Flower Moon is the recent Brendan Fraser movie with the actor being a part of the supporting cast. The movie has an ensemble cast with names like Leonardo Di Caprio, Robert De Niro, Lily Gladstone, Jesse Plamons, and John Lithgow.
The plot is an intense crime drama based on David Grann's best-selling book of the same name. The movie is set in 1920s Oklahoma during the Reign of Terror when mass murders were committed after the discovery of oil on tribal land. The movie received praise from critics for portraying one of the major historic events in a way that makes you question the society we live in.
| | |
| --- | --- |
| IMDb Rating: 10/10 | Rotten Tomatoes Rating: 97% |
Watch Killers of the Flower Moon Trailer:
No Sudden Move (2021)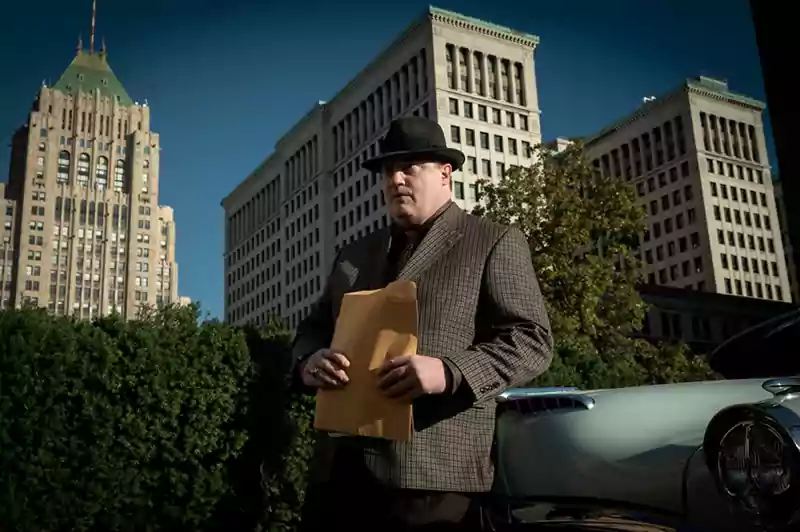 No Sudden Move is a noir film directed by Steven Soderbergh and that should be enough to sell the movie. The plot is about how a simple task is failed by three professional criminals and what follows is some dark revelations. Fraser plays the sinister character of Doug Jones who hires three criminals who can help him steal some important documents from his boss office. The plot is deep and the story is intertwined to a root level that gets the viewer's undivided attention throughout the film.
| | |
| --- | --- |
| IMDb Rating: 6.4/10 | Rotten Tomatoes Rating: 92% |
Watch No Sudden Move Trailer:
Gimme Shelter (2013)
The heart-touching movie is based on a true story and stars Vanessa Hudgens, an Asian American Actresses as Agnes "Apple" Bailey, Rosario Dawson as June Bailey, and Brendan Fraser as Tom Fitzpatrick. The movie touches on the heavy topic of teenage pregnancy and the actors have done an incredible job at it. Brendan Fraser movies in the past highlighted him in comedic roles but movies like Gimme Shelter proved he looks equally amazing in emotional characters.
Apple has been brought up by her mother who only offered her an abusive and chaotic environment. Desperate to escape from the living hell, she runs away to find her father, Tom, who is a Wall Street Broker. When her father takes her in she finds out that she is pregnant and the boy refuses to take responsibility. She decides to keep the child but as a result, is kicked out of her father's house. How long can she survive before her life gets more chaotic?
| | |
| --- | --- |
| IMDb Rating: 6.4/10 | Rotten Tomatoes Rating: 27% |
Watch Gimme Shelter Trailer:
Conclusion
There is an endless list of reasons to be a Brendan Fraser fan and his movies are just one of them. Fraser has showcased what an emotionally strong person is capable of achieving in life. Despite being surrounded by negativity and all the reasons to give up he chose to follow his passion and is now an Oscar-winning actor. Let all the Brendon Fraser movies be a reminder for you to keep going through the difficult times and believing in yourself.