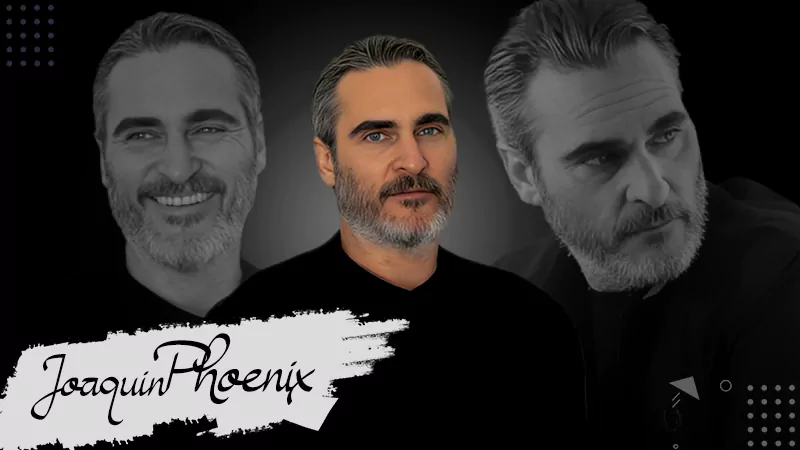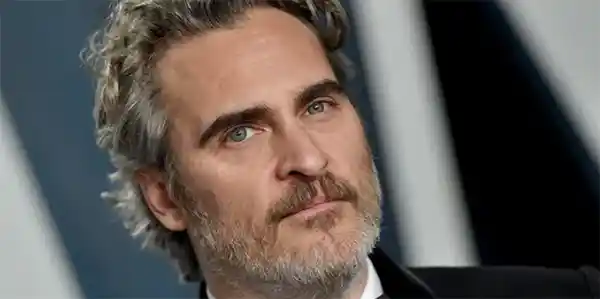 The recipient of several accolades, Joaquin Phoenix has given various gems to Hollywood. From 'To Die For' to 'Beau is Afraid', his every single work is over the top and has provided him worldwide recognition. All hell breaks loose when he appears on the big screen and performs his role flawlessly. The handsome hunk entered the glamor world in the early 1980s and acted in a television series 'Seven Brides for Seven Brothers' with his brother River Phoenix.
The American actor got his first break in movies with the film Kids Don't Tell but got major roles in Spacecamp and Parenthood. Now, it's been fmore than two decades since he has been working in the film industry and ruling the hearts. To celebrate his successful years and achievements, we've curated a list of Joaquin Phoenix movies that you must watch to make your weekend fruitful.
Her (2013)
Directed by Spike Jonze, 'Her' is an American science-fiction romantic drama that is one of the most successful Joaquin Phoenix movies. This film shows the advanced technical assets that are not even present in this age.
It follows the story of a man who falls for an artificially intelligence virtual tool called Samantha who has a soothing female voice. The man used to write letters to earn and becomes heartbroken after his marriage ends. Then, he gets mental peace with the newly developed operating system and soon the friendship becomes an infinite deep feeling of love. As this film received numerous nominations and won several accolades, it is considered one of the best films of the 21st century.
| | |
| --- | --- |
| Rotten Tomatoes Rating: 94% | IMDb Rating: 8/10 |
Watch the Her Movie Trailer Here-
Joker (2019)
Everyone knows 'Joker' from the Batman films, Everyone knows that he is the greatest foe of Batman but nobody knew his story, that was until 2019, when Joaquin Phoenix played the role of Joker. It was a huge box office success and became the first R-rated film of 2019. An isolated clown and aspiring stand-up comedian who is suffering from uncontrollable laughing issues is the main lead of this magnum opus. After being mocked and disregarded by society, Arthur Freck enters the criminal world and becomes known by the name Joker.
| | |
| --- | --- |
| Rotten Tomatoes Rating: 69% | IMDb Rating: 8.4/10 |
Click on for the Joker Movie Trailer-
Inherent Vice (2014)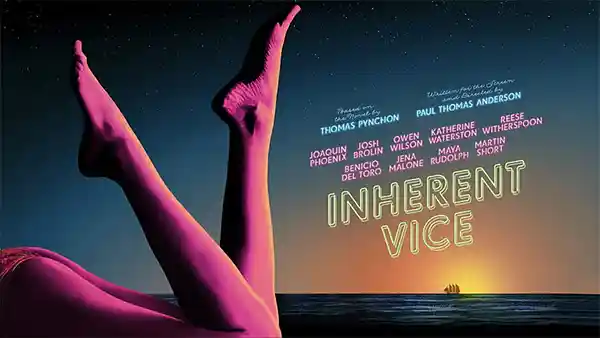 We think 'Inherent Vice' is one of those Joaquin Phoenix movies that failed to get the appreciation it deserved. Based on the novel of the same name, this film faced criticism for its complicated plot that revolves around a private investigator named Larry 'Doc' Sportello whose ex-girlfriend Shasta enters his life and asks for his help in resolving a case.
Despite facing criticism, the movie also got positive reviews for its screenplay, star cast performance, and costumes, and received nominations for various film awards including the 72nd Golden Globe Awards and 87th Academy Awards.
| | |
| --- | --- |
| Rotten Tomatoes Rating: 74% | IMDb Rating: 6.6/10 |
Here is the Inherent Vice Movie Trailer-
Hotel Rwanda (2004)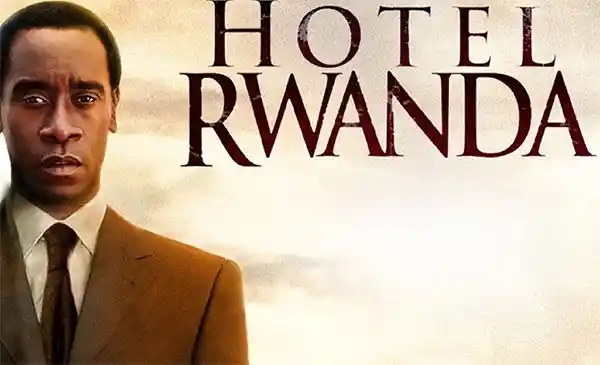 Political corruption, violence, and genocide are the basic themes of the film 'Hotel Rwanda'. This film showcases the kind act of a hotel manager named Paul Rusesabagina who lives with his wife Tatiana and two children in Rwanda peacefully until a civil war starts between Hutu military forces and the Tutsi minority present in Africa. The protagonist gives shelter to thousands of refugees who are affected by the war and does as much as he can for them with the support of his family and co-workers.
Amidst the brutality and the chaotic environment, he proved to be an angel for several victims. Although Joaquin Phoenix doesn't play the lead role, he was praised for his impressive supporting play in this film.
| | |
| --- | --- |
| Rotten Tomatoes Rating: 91% | IMDb Rating: 8.1/10 |
Tap on to stream the Hotel Rwanda Movie Trailer-
You Were Never Really Here (2017)
Written and directed by Lynne Ramsay, Phoenix movie titled 'You Were Never Really Here' was released in 2017. We bet! You can't resist praising Joaquin Phoenix's performance in this movie as he acted mind-blowingly in it.
Based on the novella of the same name by Jonathan Ames, it shows the story of a traumatized enforcer named Joe who is hired by a NY state senator or politician to rescue his daughter. During this bloody mission, he gets to know about the web of conspiracy that is present at the different levels of government and the fake faces of political leaders who can cross any limit for their self-interest.
| | |
| --- | --- |
| Rotten Tomatoes Rating: 89% | IMDb Rating: 6.7/10 |
You Were Never Really Here Movie Trailer-
To Die For (1995)
'To Die For' is yet another film that comes to the Joaquin Phoenix movies list and is based on a novel written by Joyce Maynard. Released in the year 1995, this film showcases the life of a drop-dead gorgeous and ambitious girl named Suzanne Stone who works as a weather reporter in her small town and aspires to become a renowned journalist. But her husband turns out to be the biggest hurdle in fulfilling her dream, so she decides to kill him with the help of a young guy played by Joaquin Phoenix who admires her.
A satirical black comedy film with the unforgettable performance of Nicole Kidman for which she got the Best Actress Award at the 1st Empire Awards, it must be your first choice to stream on your weekends.
| | |
| --- | --- |
| Rotten Tomatoes Rating: 89% | IMDb Rating: 6.8/10 |
Watch the To Die For Movie Trailer Now–
The Sisters Brothers (2018)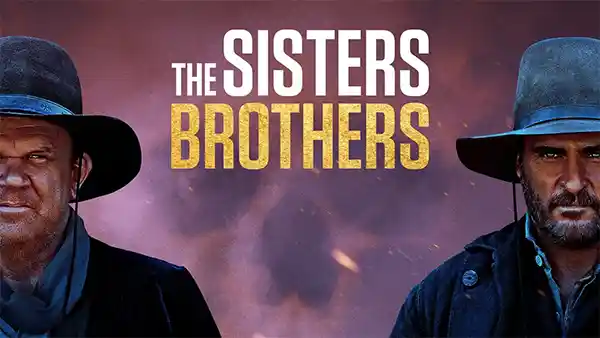 Based on the novel of the same name by Patrick deWitt, 'The Sisters Brothers' is one of the underrated movies of Joaquin Phoenix that failed to rule over the hearts of people. Set in 1851, it goes around two infamous personalities named Eli Sisters and Charlie Sisters played by John C. Reilly and Joaquin Phoenix respectively. Both are brothers by blood and assassins by profession. They're hired by a wealthy businessman who gives them the task of killing a man named Hermann Warm.
Directed by Jacques Audiard, this film proved to be a box office bomb and grossed only $13.1 million with a budget of $38 million.
| | |
| --- | --- |
| Rotten Tomatoes Rating: 87% | IMDb Rating: 6.9/10 |
Click here for The Sisters Brothers Movie Trailer-
The Immigrants (2013)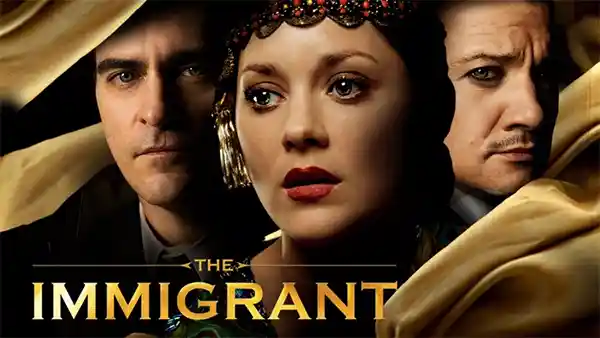 Let's talk about another Phoenix movie that deserved more attention and praise than it got. Although 'The Immigrants' movie failed to perform well at the box office, its lead actress Marion Cotillard was applauded a lot for her incredible performance and won several accolades including the New York Film Critics Circle Award for Best Actress, the Toronto Film Critics Association Award for Best Actress, and National Society of Film Critics Award for Best Actress.
Two sisters Magda and Ewa Cybulska visit Ellis Island from Poland. The duo gets separated when they get to know about Magda's illness and doctors quarantine her. After the separation, Ewa feels alone and becomes the prey of a wicked man portrayed by Joaquin Phoenix who makes her fall in love with him and forces her into prostitution.
| | |
| --- | --- |
| Rotten Tomatoes Rating: 85% | IMDb Rating: 6.6/10 |
Tap on to stream The Immigrants Movie Trailer Now-
The Master (2012)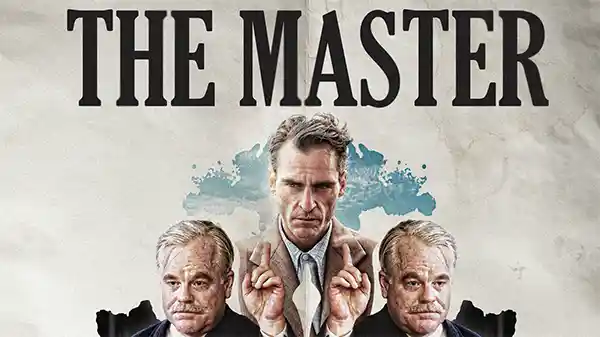 The next film that comes to the Joaquin Phoenix movies list is 'The Master'. The talented star Joaquin Phoenix represents the lives of all those soldiers in this film who return to the normal world after witnessing wars and the destruction of the lives of thousands of people and the difficulties that they have to face in the rapidly changing world.
An addicted and confused man named Freddie Quell returns from World War II, suffers from post-traumatic stress disorder, and tries to live within society. After being fired from various jobs, he meets a man named Lancaster Dodd who offers him to join the religious movement that he led known by the name Cause.
| | |
| --- | --- |
| Rotten Tomatoes Rating: 85% | IMDb Rating: 7.1/10 |
Here is The Master Movie Trailer-
Walk the Line (2005)
Based on two autobiographies— Johnny Cash: Man in Black: His Own Story in His Own Words and Cash: The Autobiography, 'Walk the Line' is one of the most successful works of Young Joaquin Phoenix. Made with a small budget, it made a huge earning and got various nominations and accolades for an amazing performance of the lead cast, costume designs, sound effects, and editing.
This film focuses on the life of a legendary singer named Johnny Cash who used to work on his father's farm and ended up becoming a renowned personality whose name is listed in Sun Records in Memphis. While struggling, he meets the love of his life but his inconstant nature sets them apart.
| | |
| --- | --- |
| Rotten Tomatoes Rating: 82% | IMDb Rating: 7.8/10 |
Watch the Walk the Line Movie Trailer-
Two Lovers  (2008)
The romantic drama film 'Two Lovers' is inspired by Fyodor Dostoyevsky's short story 'White Nights'. The basic premise of this film revolves around a heartbroken lover named Leonard Kraditor who is left by his fiancee and he comes back to his parent's home in Brooklyn after making a suicide attempt. When he tries to get out of the trauma by performing meditation, a mysterious neighbor and the daughter of a businessman enter his life. He falls for the former who already has an affair with a married man but his family pressurizes him to be with the latter.
A serious decision that can make his life or put him back into the toughest phase he has come across. What step Leonard will take?
| | |
| --- | --- |
| Rotten Tomatoes Rating: 82% | IMDb Rating: 7.0/10 |
Click here to watch the Two Lovers Movie Trailer-
Gladiator (2000)
Inspired by Daniel P. Mannix's book 'Those About to Die', the 2000 release film 'Gladiator' is the masterpiece of Joaquin Phoenix Young career as it broke tremendous records and made jaw-dropping box office earnings. This film is considered to be one of the best historical epic films ever made in the film industry. Isn't this line enough to put this movie on the top of the list of your favorite movies?
It shows the story of a powerful general named Maximus who is chosen to be the heir by the Roman emperor over his own son Commodus. This decision puts the life of everyone's favorite Maximus and his family members' lives in danger as Commodus becomes thirsty for his blood and sells him into the slavery market to become a gladiator.
| | |
| --- | --- |
| Rotten Tomatoes Rating: 80% | IMDb Rating: 8.5/10 |
Here is the Gladiator Movie Trailer-
Signs (2002)
Another blockbuster that we've included in the list of Joaquin Phoenix movies is 'Signs'. Made under the direction of M. Night Shyamalan, this film was a strong financial success and won several accolades including the Empire Awards, and more.
It revolves around a former priest named Graham Hess who loses faith in god after the death of his lovable wife who is killed accidentally by his neighbor's car. After this sudden demise, the grief-stricken Hess starts considering that God has betrayed him. Meanwhile, some alien scouts and mysterious crop circles start showing up on Hess's farm and later all over the world which indicates something big is going to happen.
| | |
| --- | --- |
| Rotten Tomatoes Rating: 75% | IMDb Rating: 6.8/10 |
Tap on the Signs Movie Trailer-
Quills (2000)
Young Joaquin Phoenix movie 'Quills' is adapted from the Obie award-winning play by Doug Wright. In this film, the American star played the role of a real-life Catholic priest named Abbé du Coulmier who also participated in the French Revolution.
This period movie showcases the story of an infamous writer named Marquis de Sade who used to write about sexual situations and is imprisoned in an asylum for performing abnormal activities for the last 10 years. He makes a strong bond with the asylum director and develops affection for the laundress. The biggest turn comes in his life when his books get published by someone unknowingly.
| | |
| --- | --- |
| Rotten Tomatoes Rating: 75% | IMDb Rating: 7.2/10 |
Click here for the Quills Movie Trailer-
Beau is Afraid (2023)
The last gem that we've included in the Joaquin Phoenix movies list is 'Beau is Afraid' that is released a few months ago. Directed and written by Ari Aster, it is a surrealist tragicomedy horror film that received positive reviews but failed to earn well and proved to be a box office bomb.
Starring Joaquin Phoenix in the lead role of Beau Wassermann, this movie follows the story of the paranoia-ridden protagonist who shatters after the sudden death of his mother and embarks on a journey to reach her funeral confronting his biggest fear on the way.
| | |
| --- | --- |
| Rotten Tomatoes Rating: 67% | IMDb Rating: 6.8/10 |
Watch the Beau Is Afraid Movie Trailer Now-
Joaquin Phoenix Upcoming Movies:
Napoleon
Joker: Folie à Deux
Napoleon (2023)
Another of Joaquin Phoenix's upcoming movies that is all set to take the internet by storm is the epic historical drama film, Napoleon. Based on the true story of the renowned historical personality Napoleon Bonaparte, this film is scheduled to release on November 22, 2023, in the United States and the United Kingdom.
It stars Joaquin Phoenix, Vanessa Kirby, and Tahar Rahim in the lead roles and other actors including Ludivine Sagnier, Matthew Needham, and Youssef Kerkour in the supportive roles. The basic premise of this film is based on the rise of Napoleon due to his relationship with Empress Joséphine.
Joker: Folie à Deux (Joker 2) (2024)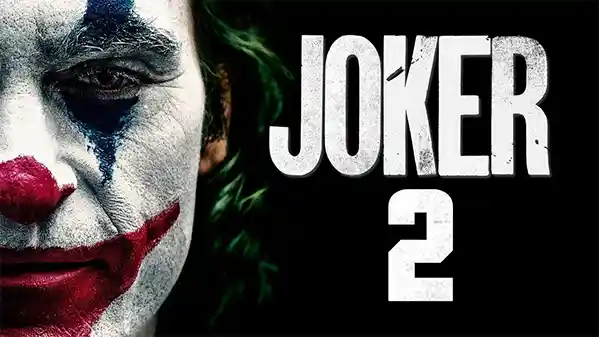 Directed by Todd Phillips, Joker 2 is one of the upcoming Joaquin Phoenix movies that is decided to be released on 4 October 2024. Our favorite actor Phoenix is going to reprise the role of Arthur Fleck or the clown in this latest music sequel. Apart from him, it is confirmed that Lady Gaga, Catherine Keener, Jacob Lofland, Harry Lawtey, and Brendan Gleeson are part of the cast of Joker 2.
Although the roles of new characters are under one's hat, one thing that we can say for sure is that all of them will add more thrill and excitement to the film helping it to rule over the box office. When it comes to the plot, nothing is revealed as Warner Bros is tight-lipped on it. But it is highly anticipated that it will start from where the first one was let off and will take the audience on the roller coaster of breathtaking fear and thrill.