Camilla Belle got the taste of fame at a young age when she was featured as the lead character in Disney's The Ballad of Jack and Rose. She instantly established herself as a bankable versatile actress and went on to star in many high-budget movies. But mind you, Camilla Belle movies list can never be defined in one word as it offers you a wide range of genres to explore.
She has not only won our hearts with her movies but also tries her best to give back to society through her philanthropic works. Belle has not been active socially for quite a few years now but her work speaks for itself. Let's take a look at some of the best Camilla Belle movies to date.
The Ballad of Jack and Rose (2005)
| | |
| --- | --- |
| Rotten Tomatoes Rating | 47% |
| Release Date | 25 March 2005 |
| Directed By | Rebecca Miller |
This one has to be at the top of this Camilla Belle movies list as it witnessed the true potential of Belle as an actress and propelled her career to new heights. The movie starred Belle and Daniel Day-Lewis as a father-daughter duo whose unbreakable bond is tested when outsiders are invited into their small paradise.
Camilla Belle's portrayal of Kathleen showcases a teenage girl who has spent much of her youth living with her father, Jack, on the island, showcasing a spirited and lighthearted attitude towards life. The changes that come to the island as well as her relationship with her father make an indelible impression upon her young soul. The movie earned praise from the critics for its raw portrayal of the characters and their emotions. The movie also witnessed one of the best works of Jena Malone.
When a Stranger Calls (2006)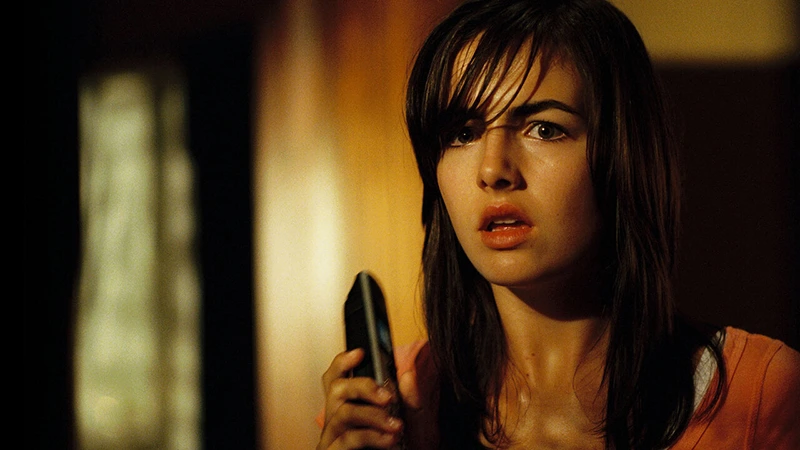 | | |
| --- | --- |
| Rotten Tomatoes Rating | 9% |
| Release Date | 3 February 2006 |
| Directed By | Simon West |
The 2006 release marks a gripping horror film on this Camilla Belle movies list. It is said that horror movies put an actor's skills to the test and Belle excelled here. In this modernized revamp of the iconic 1979 classic, the story follows a babysitter, played by Belle, who is threatened with menacing phone calls from an unknown assailant. As the phone calls become more and more alarming, she soon comprehends that her tormentor is in her home.
Belle's acting in the film was commended for her ability to effectively portray the character's escalating fear and frailty. While some reviewers lauded its suspenseful narrative, stellar performances, and strong production elements, others reproached it for cliched horror tropes and lack of creativity.
10,000 BC (2008)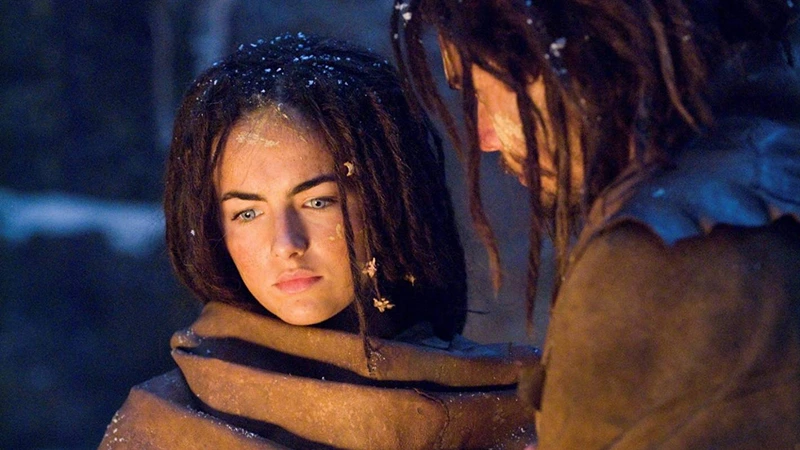 | | |
| --- | --- |
| Rotten Tomatoes Rating | 9% |
| Release Date | 7 March 2008 |
| Directed By | Roland Emerich |
As the title suggests, the movie takes you back in history. 10,000 BC is set in ancient times and follows the protagonist D'Leh's courageous journey to save his people from an oppressive foe. Evolet, portrayed by Camilla Belle, is a mysterious individual who joins D'Leh on his journey and eventually becomes an irreplaceable member of the tribe.
Clearly, Camilla Belle movies offer a wide range of versatility like no other. Belle's rendering of Evolet in the movie gained remarkable acclaim for her capacity to showcase the character's courage and tenacity, regardless of any hindrances. Regrettably, though, critiques highlighted some drawbacks regarding inaccurate representation of history as well as unsatisfactory cinematography. Overall, the movie can be enjoyed once and is a family entertainer.
The Chumscrubber (2005)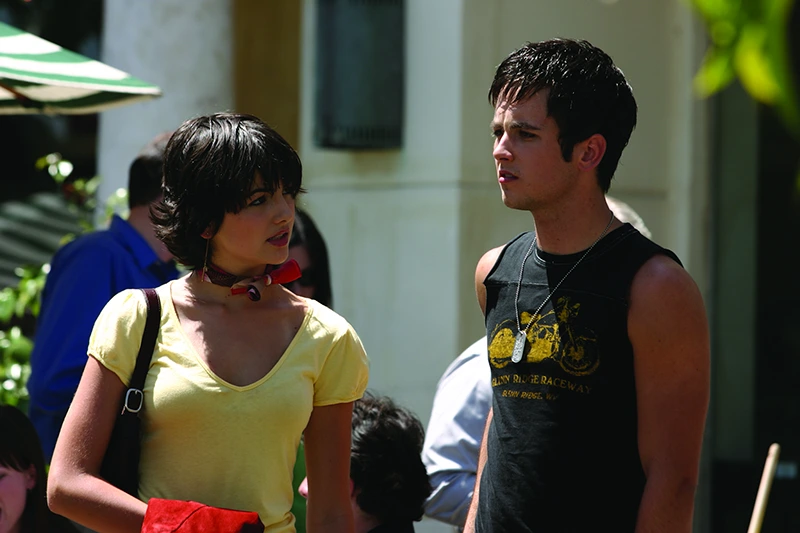 | | |
| --- | --- |
| Rotten Tomatoes Rating | 37% |
| Release Date | 25 January 2005 |
| Directed By | Arie Posin |
Arie Posin's The Chumscrubber is an offbeat 2005 American black comedy-drama starring Jamie Bell, Camilla Belle, Ralph Fiennes, and Glenn Close. Set in a fictional town, it tells the story of a group of adolescents and their families as they grapple with the repercussions of the death by suicide of one friend.
Taking on the part of Crystal, Camilla Belle stars as one of the adolescent love interests and a dealer in illegal substances. Like all Camilla Belle movies, this one also got her praise from the audience for her pitch-perfect portrayal of the character with the perfect touch of dark humor.
The Lost World: Jurassic Park (1997)
| | |
| --- | --- |
| Rotten Tomatoes Rating | 54% |
| Release Date | 19 May 1997 |
| Directed By | Steven Spielberg |
Though Belle had a small part in the movie this remains one of the most famous Camilla Belle movies to date and let me remind you, the best way to enjoy is to watch Jurassic Park movies in order. She managed to impress all with her talent as a child artist and I still can't get over how adorable she looks here. The cult classic starred Jeff Goldblum, Julianne Moore, and Vince Vaughn among others.
The plot revolves around a team of scientists as they explore an uncharted island inhabited by prehistoric creatures. As these brave adventurers navigate their return to civilization while transcending daunting dangers posed by dinosaurs, audiences are taken on a thrilling journey that will keep them at the edge of their seats till the last minute.
Push (2009)
| | |
| --- | --- |
| Rotten Tomatoes Rating | 24% |
| Release Date | 6 February 2009 |
| Directed By | Paul McGuigan |
Push is a sci-fi movie with vibrant cinematography and can be enjoyed if you are into such stuff. The plot revolves around a group of young people with telekinetic and clairvoyant abilities who have to keep themselves safe from the U.S. government agency so that they can't be used against mankind.
Belle plays the character of Kira Hudson, a pusher who can be of major help in the fight against the agency. On this Camilla Belle movies list, this one saw her in an action avatar. The movie also features Chris Evans who plays the character of Nick Gant, a telekinetic, who along with Cassie, played by Dakota Fanning, set on a journey to find Kira. The trio decides to stand against the agency and bring the world back to normal.
From Prada to Nada (2011)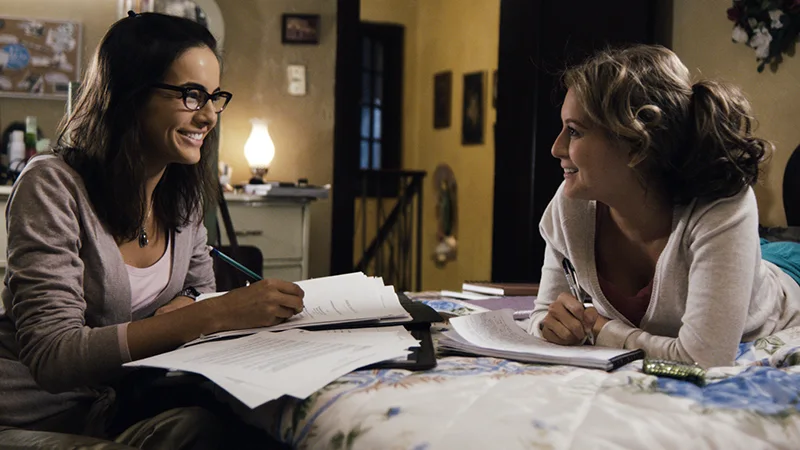 | | |
| --- | --- |
| Rotten Tomatoes Rating | 20% |
| Release Date | 28 January 2011 |
| Directed By | Angel Gracia |
The 2011 romantic comedy is a modern retelling of Jane Austen's classic novel Sense and Sensibility and is set in bustling Los Angeles. The plot follows two sisters left destitute after their father dies unexpectedly It portrays the beautiful that no matter what life throws at you there will always be light at the end of the tunnel.
In the role of Mary, the elder sister, Camilla Belle portrays a more pragmatic and composed character who must face the obstacles that come along with their new journey in life. The movie was heartily welcomed by Latino viewers and earned its rightful place as a box office triumph in the United States. It was commended for authentically representing the Latinx community and delivering an amusing yet poignant story.
Carter (2022)
| | |
| --- | --- |
| Rotten Tomatoes Rating | 32% |
| Release Date | 5 August 2022 |
| Directed By | Byung gil Jung |
So this one is not Hollywood but a Korean movie and trust me Korean movies never disappoint when it comes to action. The movie starred Joo Won in the titular role and featured Belle as Agnes. Carter has no memory of his past finds an earpiece attached to him and a voice starts giving him instructions that he has to follow while keeping himself from deadly dangers. The movie was especially appreciated for its cinematography and action sequels.
Diablo (2016)
The 2016 psychological thriller is set in 1872, seven years after the Civil War, and stars Scott Eastwood as Jackson, Walton Goggins as Ezra, and Camilla Belle as Alexsandra. Jackson is a war veteran living with his wife Alexsandra. The story begins when a group of men kidnap his wife and he sets out on a journey to get her back at any cost.
Diablo has some high-end action sequels and the cinematography has to be appreciated for bringing out the essence of historic days. The storyline will leave you flabbergasted as it has twists and turns that you will never expect until the very end. Camilla Belle movies with action scenes are always loved but this does not see her as an action figure.
The Mad Whale (2017)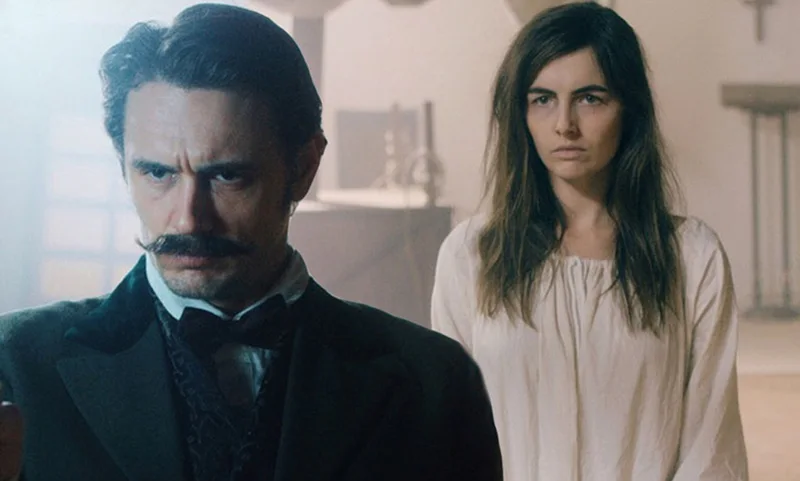 | | |
| --- | --- |
| Rotten Tomatoes Rating | NA |
| Release Date | 19 October 2017 |
| Directed By | Sonia A, David Breschel, Jenna Cavelle, Luke Haskard, Ariel Heller, Adam Linzey, Matt McClung, Uttera Sing, Andrew Wood |
The Mad Whale is a drama thriller starring Camilla Belle, Dominic Rains, Summer Phoenix, and James Franco. The story is set in the late 19th Century and takes place at a mental asylum. When Dr Benjamin Calhoun figures that none of the treatments are working for the patients, he decides to explore some unusual methods.
The classic stage play Moby Dick is a huge part of the movie and we see Belle's character improving with the play. The Mad Whale somewhere fails to stand out from the crowd, but nonetheless can be enjoyed once. What makes the movie unique is that it was directed by nine different directors. Like all the movies on this Camilla Belle movies list, the actress will once again impress you with her talent for getting deep into the skin of characters.
Conclusion
As someone who started off at a young age, Belle never let her early stardom get to her head as an artist. She has always thrived to be better and this Camilla Belle movies list is proof of how she has perfected her craft with time. Her versatility has gifted us with some of the underrated yet best-in-class movies in every genre.