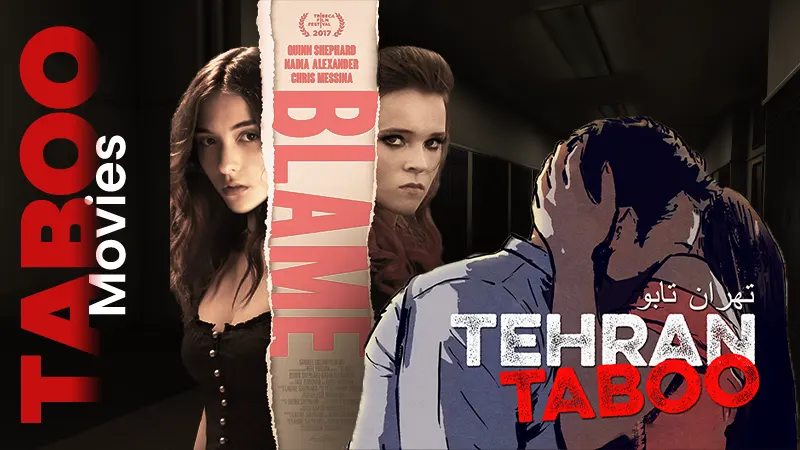 People often like to watch movies that evoke curiosity and have the desire to witness outside the mainstream, don't they? Due to their ability to explore unconventional or controversial topics that challenge societal norms and push boundaries, "taboo movies" often provoke the viewer's interest.
What are Taboo Movies? How Are They Any Different Than the Others?
The appeal of taboo movies lies in the fact that they push boundaries, provoke thought and generate discussions around societal norms and values. They can challenge viewers to question their own beliefs and prejudices and provide a fresh perspective on sensitive issues.
The taboo nature of these movies also provides a sense of thrill or excitement, as viewers may be attracted to the forbidden subject matter. In addition, movies about taboo subjects can stoke debates about social issues, elicit critical reflection, and provide fresh perspectives on subjects typically regarded as taboo. It is also important to keep in mind that the idea of what constitutes taboo varies from person to person.
Several movies are regarded as taboo in the film industry. These movies may address topics such as sexuality, violence, religion, politics, or cultural taboos. They can provoke intense reactions and create banter.
Which Taboo movies should you watch right now that are definitely going to amaze you and your existing understanding?
Suggested Post: Johnny Depp Upcoming Movies List 2023
Top 10 Taboo Movies You Must Watch!
Now, it is not always our genre to watch one specific movie at a time, especially one that has no amazement. To help you overcome the boring phase of movies and get into the wilderness of your thoughts and perspectives, here is what we found!
Ten films with a reputation for discussing taboo subjects! Let us not waste another minute and see what each of them has in a box for us!
IMDB Rating: 5.8
Genre: Drama
"Blame" is an American psychological thriller film by Quinn Shephard. The movie centers around a high school drama teacher, Jeremy Woods, who becomes involved in a complex relationship with a troubled student, Abigail Grey. As their relationship intensifies, it leads to a series of manipulations, secrets, and psychological games that blur the lines between truth and deception. "Blame" explores themes of obsession, power dynamics, and the consequences of unchecked desires. "Blame" received positive reviews for its performance and tackling relevant social issues affecting teenagers.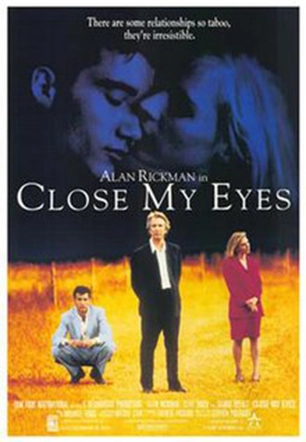 IMDB Rating: 6.3
Genre: Drama, Melodrama
"Close My Eyes" is a British drama film by Stephen Poliakoff. The movie explores complex relationships and taboo subjects within a family dynamic. The story centers around two siblings, Richard and Natalie, played by Clive Owen and Saskia Reeves, who have been separated for years. When they reunite as adults, they embark on a romantic relationship, which causes tension and challenges within their family and society. "Close My Eyes" delves into themes of forbidden love, emotional conflicts, and the consequences of repressed desires.
IMDB Rating: 7.1
Genre: Drama, Melodrama, Biography
"Kinsey" is a biographical drama film by Bill Condon. The movie tells the story of Alfred Kinsey, a renowned American biologist, and sexologist who conducted groundbreaking research on human sexuality in the mid-20th century. It highlights the challenges and controversies he faced while conducting his research. The film also explores Kinsey's personal and professional journey as he breaks societal taboos and challenges conservative norms with his research.
"Kinsey" explores the themes of sexual identity, societal taboos, and the quest for knowledge.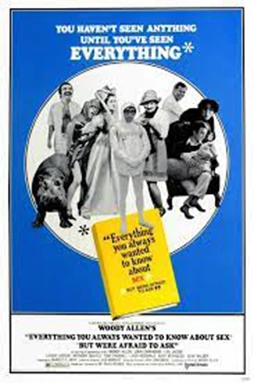 IMDB Rating: 6.8
Genre: Comedy
"Everything You Always Wanted to Know About Sex (But Were Afraid to Ask)" is a comedy film by Woody Allen. The movie is a collection of vignettes that humorously explore various aspects of human sexuality. Inspired by the book of the same name by David Reuben, the film delves into topics such as sexual desire, contraception, sexual identity, and unconventional fetishes, all presented in a lighthearted and satirical manner.

For the duration of 1:28 hours, you'll get a heavy dose of humourous intellectuality as the characters try to answer the pertaining question of the then-contemporary times. "What sex actually is?" Seven segments in the movie try to conclude with one answer to define sex in layman's terms. Laden with heavy vocabulary, the movie dwells upon seven questions, namely, Are Transvestites Homosexuals?
What Is Sodomy? "Do Aphrodisiacs Work?"
'Why Do Some Women Have Trouble Reaching an Orgasm?" And many more. The movie so has dramatically addressed various raging debates in the most humourous way possible with its tinge of intellectuality and its heavy sexual vocabulary sure will work as a banger for you.
IMDB Rating: 6.5
Genre: Drama, Melodrama, History, Thriller
"Before the Rains" is a drama film by Santosh Sivan. Set in colonial India in the 1930s, the movie explores the consequences of forbidden love and cultural conflicts. The story revolves around an Englishman named Henry Moores building a road in a rural village. He becomes involved in a love affair with a married Indian woman, creating tension and threatening to disrupt the delicate balance between the British colonizers and the local community.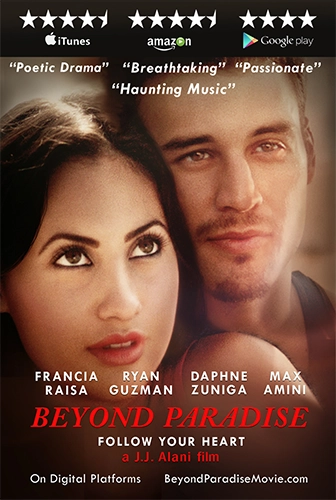 IMDB Rating: 5.7
Genre: Drama, Melodrama
"Beyond Paradise" is a romantic drama film by J.J. Alani. The movie tells the story of a young Middle Eastern man who dreams of pursuing a career in the arts but is trapped in a life of arranged marriages and cultural expectations. Shahrzad meets a free-spirited Hawaiian woman, and they develop a deep connection and bond. "Beyond Paradise" explores themes of love, loss, self-discovery, and the pursuit of dreams. The film showcases the stunning natural beauty of Hawaii and captures the spirit of adventure and the transformative power of love.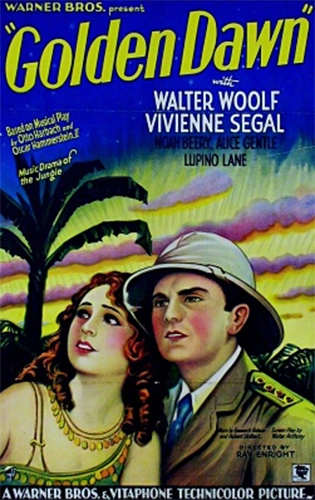 IMDB Rating: 4.3
Genre: Drama, Music, Comedy
Golden Dawn is a musical operetta film by Warner Brothers. It's based on a 1927 stage musical of the same name. In the movie, an adventurer falls in love with Dawn, a woman who is destined to be an African tribe's virgin priestess.
IMDB Rating: 5.7
Genre: Action, Melodrama, Adventure
"Tarzan and the Mermaids" is an adventure film in which Tarzan encounters a tribe living on an island with a legendary underwater city inhabited by mermaids. The story revolves around Tarzan's efforts to protect the mermaids from exploitation by a group of greedy outsiders. The film combines elements of fantasy, romance, and action as Tarzan navigates the dangers of the jungle and fights to preserve the mermaids' sanctuary. "Tarzan and the Mermaids" is known for its lush tropical settings and thrilling action sequences, typical of the Tarzan film franchise.
IMDB Rating: 7.1
Genre: Drama, Cartoon
"Tehran Taboo" is an animated film that follows the interconnected stories of three women and a young musician, highlighting taboo topics such as sexual double standards, prostitution, and corruption. The film explores themes such as gender inequality, sexual repression, and hypocrisy in contemporary Iranian society. "Tehran Taboo" received critical acclaim for its striking animation style and its bold and unflinching portrayal of taboo subjects. It provides a thought-provoking and insightful perspective on the challenges faced by individuals living in a restrictive society.
IMDB Rating: 7
Genre: Drama, Comedy, Crime, Music
"Ex Drummer" is a dark comedy by Koen Mortier, based on the novel of the same name by Herman Brusselmates. The film revolves around a writer who recruits three disabled musicians to form a band, but the project takes a twisted turn as their personal lives and conflicts unfold. It explores the themes of marginalization, violence, and the pursuit of artistic expression. "Ex Drummer" gained attention for its gritty and controversial portrayal of characters and received mixed reviews for its graphic content and dark humor.
Final Thoughts
Now that you have an idea of what you have been missing out on over the past few decades, it is time for you to return! These terrifically amazing movies, termed 'Taboo Movies' due to the fearlessness of the mainstream profit project, are the best of their kind.
It is high time that we actually look ahead of the basic romances and action and, instead, start wandering amongst the movies that actually hold value. These movies will bring either goosebump to your body or an expression of 'awe' while you watch!
Also Read: