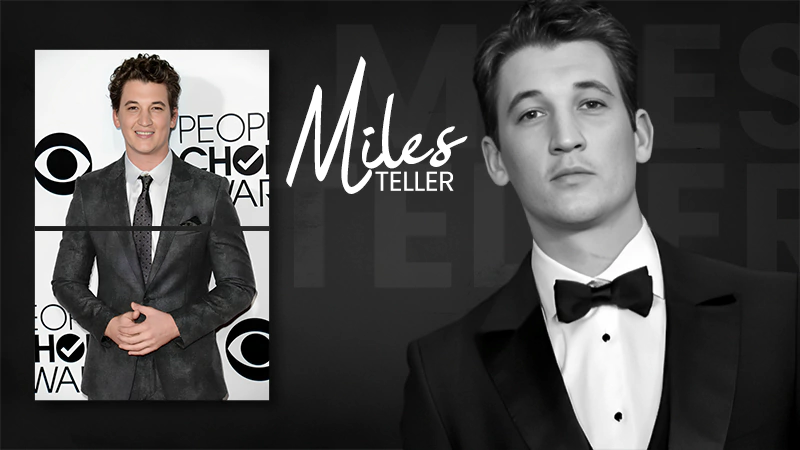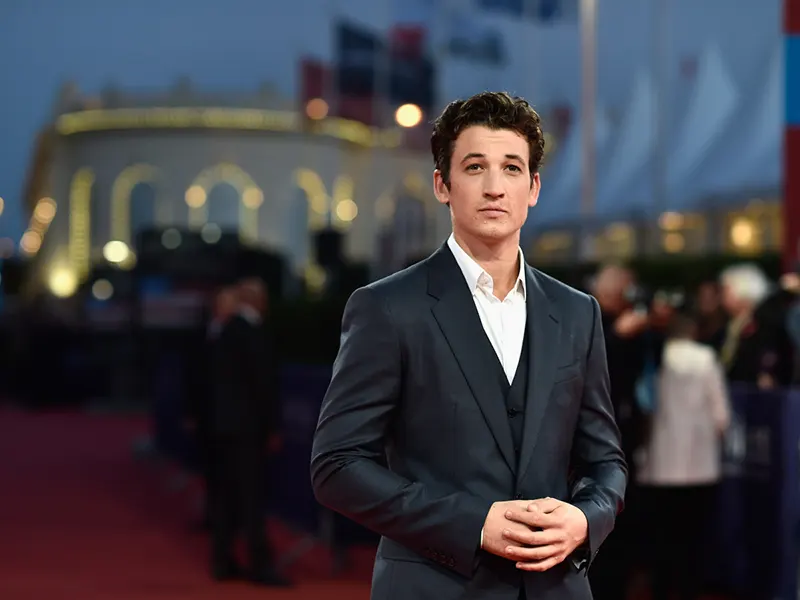 Miles Teller is a name that impressed the audience throughout 2022. The actor has successfully maintained his graph of versatility throughout the years. From cementing a place for himself in the industry to being a part of one of the most successful franchises, Top Gun, Miles Teller movies depict what a perfect filmography career looks like.
Teller has always been devoted to acting and has consciously taken up roles that challenge him toward betterment. He has been a critics' favorite since his 2013 release The Spectacular Now where he portrayed the character of a teenager who is navigating through life. We are listing movies with Miles Teller that showcased the actor's best performance to date.
Footloose (2011)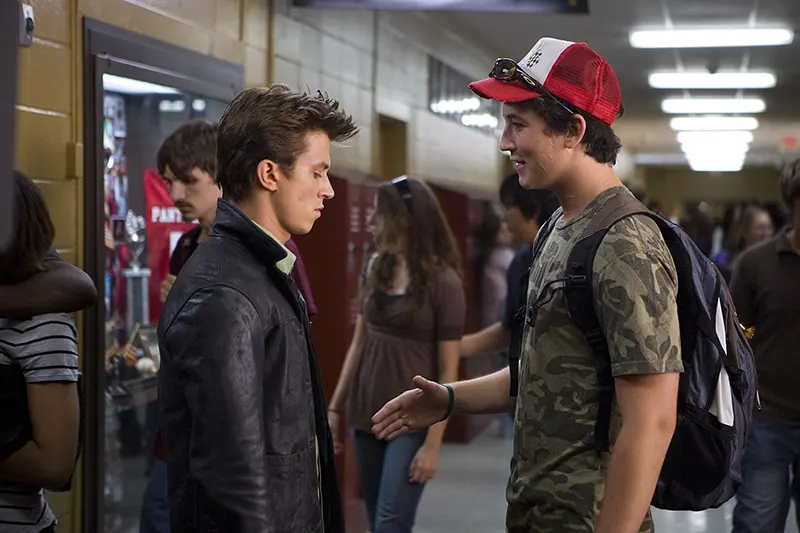 The original Footloose released in 1984 starred Kevin Bacon and marked his breakthrough movie. The 2011 remake had high expectations from the audience. The movie did not disappoint a bit and became a cult classic while also gifting us all with some killer dance moves. This one belongs to the early Miles Teller movies that saw him in a supporting role alongside Kenny Worlmald and Julianne Hough.
The plot revolves around a high schooler, Ren, who shifts from Boston to a small conservative town and finds it hard to fit in with the people there. He is shocked to find out that the town has banned rock-n-roll music and dancing. Ren and some other teenagers decide to protest against the ban. Teller plays the character of Willard who becomes a part of Ren's friend group. The movie is worth watching as a tribute to the 1984 classic.
| | |
| --- | --- |
| IMDb Rating: 5.8/10 | Rotten Tomatoes Rating: 68% |
Thank You For Your Service (2017)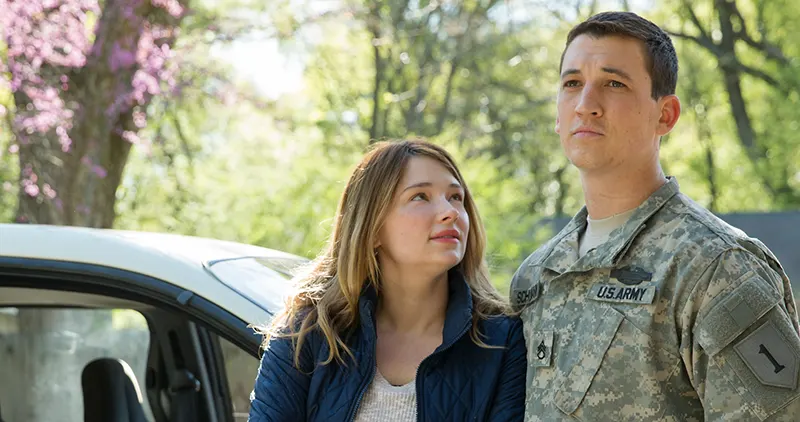 Miles Teller movies are nothing like each other yet what remains consistent is the fact that he takes up roles and characters that have an intense emotional connection. The 2017 release war movie Thank You For Your Service is no different. The movie has an ensemble cast including Teller, Haley Bennet, Joe Cole, Amy Schumer, and Scott Haze among others.
Thank You For Service paints the most raw picture of the aftermath of war on soldiers. The movie is based on the Iraq war and focuses on the life of a group of US soldiers who return home from the war but carry the emotional burden with them. Teller is one of the soldiers named Adam Schumann who is struggling to connect back with his loving wife like before.
| | |
| --- | --- |
| IMDb Rating: 6.6/10 | Rotten Tomatoes Rating: 76% |
Divergent (2014)
All the nerds out there will know how well this Miles Teller movie was executed. Divergent is based on Veronica Roth's novel of the same name and featured some of the renowned names in Hollywood like Theo James, Kate Winslet, Ashley Judd, and Zoe Kravitz. The movie is often counted as one of the best movies of Kate Winslet.
The movie is set in a futuristic sci-fi where society is divided into five groups that represent different virtues. The plot revolves around the character of Tris, played by Shailene Woodley, who has to hide the fact that she is a divergent. Divergents do not fit into any particular group and the revelation might lead to some unforeseen dangers. Teller plays the character of Peter Hayes who decides to switch his group from Candor to Dauntless.
| | |
| --- | --- |
| IMDb Rating: 6.6/10 | Rotten Tomatoes Rating: 41% |
Project X (2012)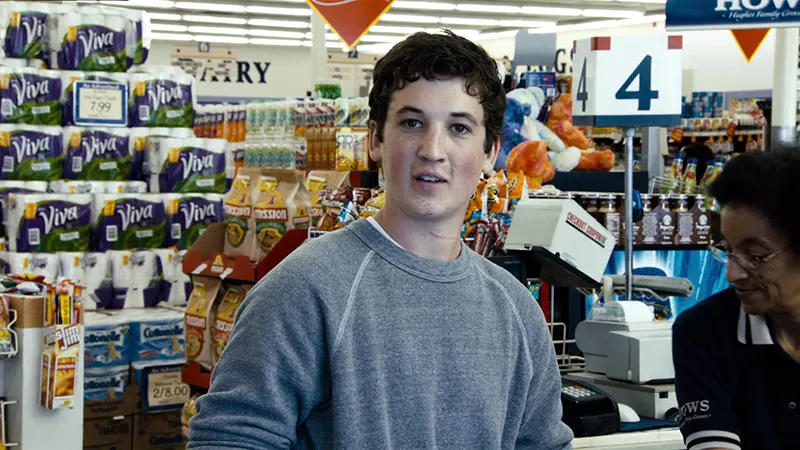 Project X is shot in a found footage format and is a teen comedy starring Miles Teller as a fictionalized version of himself. The movie is about everything that can go wrong when three friends decide to throw a party to gain some popularity on social media. The movie is filled with humorous moments and thrilling twists that will keep you entertained throughout. If wild teenage drama is your taste, Project X will not disappoint you.
| | |
| --- | --- |
| IMDb Rating: 6.6/10 | Rotten Tomatoes Rating: 29% |
Rabbit Hole (2010)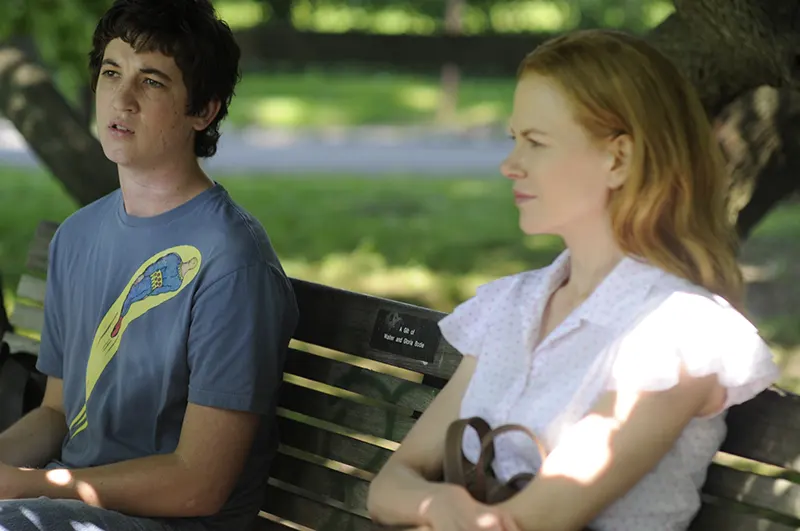 The movie increased Teller's credibility as an actor who can leave a mark despite sharing the screen with the most renowned names in Hollywood like Nicole Kidman and Aaron Eckhart. The storyline feels heavy and highly sensitive as it revolves around a couple trying to cope with the death of their four-year-old son. Kidman plays the character of Becca and Eckhart plays Howie, the couple who lost their son.
Teller's character Jason is a teenager who caused the accident that led to the child's death. Becca and Howie take you on the raw side of grief experienced by parents. You will find yourself sympathizing with Teller's character and he and Becca finally decide to open up while coming to terms with their lives.
| | |
| --- | --- |
| IMDb Rating: 7/10 | Rotten Tomatoes Rating: 87% |
'Rabbit Hole' – Official Trailer
Only The Brave (2017)
Only The Brave is among the Miles Teller movies that are based on real-life events. Based on the historic forest fire in Arizona in 2013 the movie tells the tale of some brave locals who joined the firefighting crew called the Granite Mountain Hotshots to save their people from the wildfire. The group lost around 19-20 members during the fire and the movie feels like a perfect tribute to our heroes.
The action-packed movie features an ensemble star cast including Josh Brolin, Miles Teller, Jeff Bridges, James Badge Dale, Jennifer Connelly, and Taylor Kitsch. The plot did an excellent job of bringing out the personal touch to the movie by including the individual storyline for each character which makes it easier for the viewers to connect and sympathize with the character.
| | |
| --- | --- |
| IMDb Rating: 7.6/10 | Rotten Tomatoes Rating: 87% |
War Dogs (2016)
Yet another one of Miles Teller movies based on a true story is the 2016 release, Wardogs. This movie could have easily been discarded as a cliche story if we forget about the fact that it is based on a true story. The movie stars Teller as David Packouz, Jonah Hill as Efraim Diveroli, and Ana de Armas as Iz, David's girlfriend. The actors convincingly portrayed each character and War Dogs is to date considered one of the best movies of Ana de Armas.
The movie highlighted Teller's performance as an actor as he effortlessly balances between drama and comedy. The plot revolves around two friends, David and Efraim who in search of an additional source of income end up in the war zone of Iraq, The business turns out to be dangerous with their lives at risk. The movie performed well at the box office and is a must-watch Miles Teller movie.
| | |
| --- | --- |
| IMDb Rating: 7.1/10 | Rotten Tomatoes Rating: 61% |
Bleed For This (2016)
Bleed For This is the most underrated among all Miles Teller movies. The 2016 release is a biography of World Champion boxer Vinny Pazieza and how he struggled towards his final days in the ring. Teller plays the lead role of Pazieza and we can't get enough of him as he convincingly portrayed the character and even went through physical transformation to get that ripped body.
The movie is everything from tragedy to pure inspiration as we follow the life of Pazieza. When the young boxer is at the peak of his career, a fatal accident leads to his hiatus but he is determined to make a comeback. After taking the long route for proper recovery he makes a comeback but it is not easy as society is harsh on him but his perseverance makes him a champion once again.
| | |
| --- | --- |
| IMDb Rating: 6.8/10 | Rotten Tomatoes Rating: 70% |
The Spectacular Now (2013)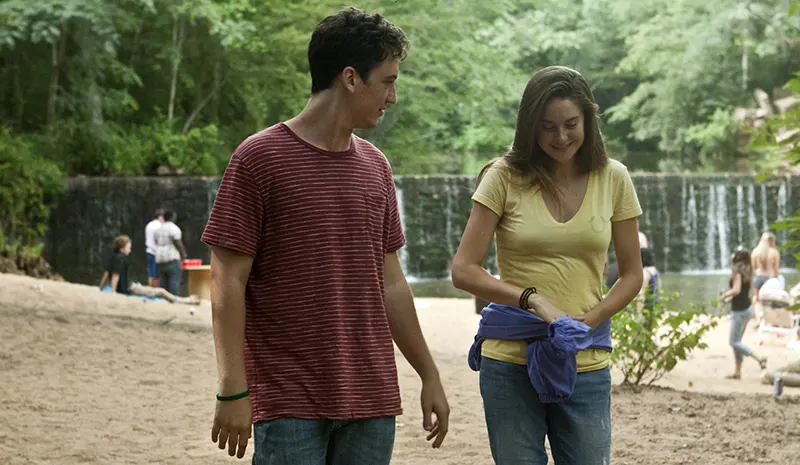 The 2013 release marked the first Miles Teller movie to feature him as the lead man. The Spectacular Now is a sweet high school story starring Teller as Sutter, the life of the party guy, and Shailene Woodley as Aimee, an introvert with her sole focus on getting into college. So what happens when opposites attract?
The story goes beyond the sunshine-romance of the couple and does not shy away from pointing out the harsh realities faced by the young adults as they navigate through life. If you are looking for something light-hearted with a slice-of-life feel, The Spectacular Now should be on your watch list.
| | |
| --- | --- |
| IMDb Rating: 6.8/10 | Rotten Tomatoes Rating: 70% |
Top Gun: Maverick (2022)
What happens when a movie gets a sequel after three decades? Well, the chances are people forget about its existence but not when it comes to Tom Cruise's cult classic Top Gun. In this case the 2022 release Top Gun: Maverick was a blockbuster success. The movie proved that no matter how much time passes all the Top Gun movies will always have a loyal fan base.
It is hard for someone else to shine when sharing the screen with none other than Tom Cruise, but Teller played the pivotal role of Goose's son and left his imprint. Top Gun: Maverick marked one of the most successful Miles Teller with worldwide recognition and six Oscar nominations.
| | |
| --- | --- |
| IMDb Rating: 8.3/10 | Rotten Tomatoes Rating: 96% |
Whiplash (2014)
Among all the Miles Teller movies Whiplash is undoubtedly the best in the list for me. This is the kind of role any actor craves to portray at least once in their filmography career and Teller did not disappoint a bit. His character Andrew Neiman is a drummer who dreams of making it big with his talent. J K Simmons plays the character of Terence Fletcher, the conductor of the school's prestigious band.
When Fletcher comes across Andrew for the first time, he is instantly impressed with Andrew's talent and decides to recruit him into the band. But Andrew soon learns about the intimidating nature of Fletcher who keeps belittling the bandmates. Andrew is determined to earn Fletcher's respect and starts practicing to the extent when his hands start to bleed. Simons might have won an Oscar for his work but Teller won hearts with his irreplaceable performance in Whiplash.
| | |
| --- | --- |
| IMDb Rating: 8.5/10 | Rotten Tomatoes Rating: 94% |
Conclusion
It is not often that we witness actors like Miles Teller who have nothing but pure talent and the hunger for creative work. Miles Teller movies cover a wide range of versatility and hence have something for everyone. The young talent still has miles to go and we cannot wait to watch what he has to offer in the future.
Best Hollywood Actresses Movies List: