Zac Efron has successfully wooed us all since his Disney days and continues to do so even at the age of 36. He has accomplished a lot as an actor throughout the years and has established an intimate connection with his fans all around the globe maybe that is why Efron's success feels so personal. With looks that could kill and skills that are to die for, Zac Efron movies are a treat to watch every time.
From playing the charming Troy in Disney's High School Musical to playing the gruesome Ted Bundy in Extremely Wicked Shockingly Evil and Vile, Zac Efron's filmography career is noteworthy. He has always made sure to take care of his physical fitness and encourages his fans to do the same while posting his workout routines on social media. Here are some of the best Zac Efron movies you can not miss.
Disaster Artist (2017)
| | |
| --- | --- |
| Rotten Tomatoes Rating | 91% |
| Release Date | 8 December 2017 |
| Directed By | James Franco |
This Zac Efron movie is based on the true story of an aspiring filmmaker, Tommy Wiseau, whose movie The Room became a cult classic as the worst movie ever made in history. The biographical comedy-drama stars James Franco as Tommy and Zac Efron as Greg Sestero.
When Greg and Tommy meet at an acting class they both decide to stick together to follow their dream of making a name in Hollywood. After facing tons of rejection Tonny decides to write, direct, and produce a movie starring him and Greg. The movie is titled The Room. Efron is not in the lead here but his character is a pivotal part of the plot and he grabbed attention from the critics and the audience.
Hairspray (2007)
| | |
| --- | --- |
| Rotten Tomatoes Rating | 92% |
| Release Date | 20 July 2007 |
| Directed By | Adam Shankman |
Hairspray helped Efron transition smoothly from a Disney star to a mainstream lead. The romantic comedy movie with Zac Efron is based on the famous Broadway musical of the same name. Starring Nikki Blonsky as Tracy Turnblad and Zac Efron as Link Larking, the movie is pure fun mixed with art. Among all Zac Efron movies, Hairspray cemented Efron's image as a heartthrob making it easier for him to transition as a lead man.
Set in the 1960s, Tracy is a chubby high schooler and a bundle of joy whose sunshine personality is contagious. The best part of her daily life is when her school ends and she along with her best friend Penny gets to watch the Corny Collins Show and drool over the show's host Link Larking. Tracy's dream comes true when she is selected as the next teen to appear on the show.
High School Musical 2 (2007)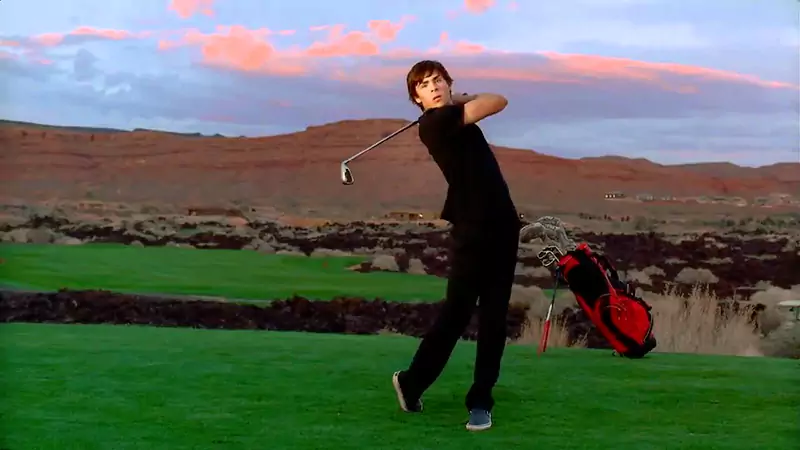 | | |
| --- | --- |
| Rotten Tomatoes Rating | 83% |
| Release Date | 17 August 2007 |
| Directed By | Kenny Ortega |
The 2007 release is the sequel to High School Musical released in 2006 and had an even better storyline. When Troy and his friends have to transition from school life to college life, they learn a lot about themselves as well as each other. The best part about the movie? There is more of Efron's singing! I highly doubt if there is anything this man can't do.
When Troy gets an opportunity to work at a wealthy club owned by Sharpay, he realizes that this can be a stepping stone to many of his dreams. But everything comes with a cost. His time with his friends is somewhere sacrificed and they are worried Troy won't be a part of the group anymore. Like all Disney movies by Zac Efron, this one also saw him as a charming character that everyone had a crush on.
Me and Orson Welles (2009)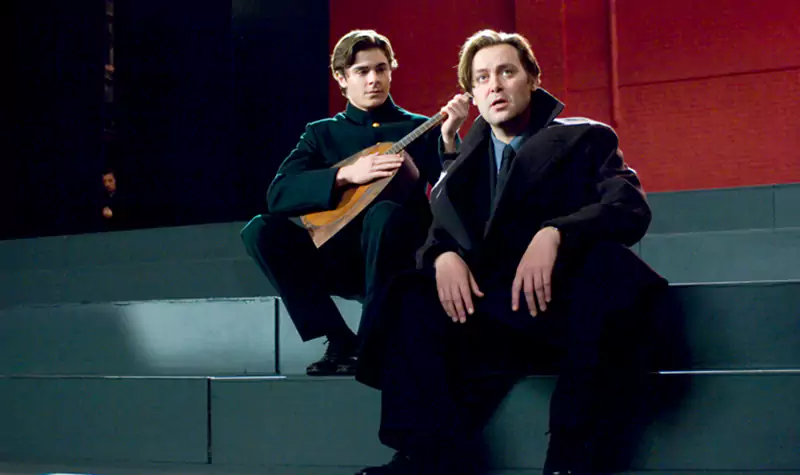 | | |
| --- | --- |
| Rotten Tomatoes Rating | 86% |
| Release Date | 25 November 2009 |
| Directed By | Richard Linklater |
The 2008 release is a period drama with the plot revolving around a high school student, Richard, who aspires to be a theatre artist. On a trip, he happens to meet the renowned playwright, Orson Welles, who offers a role to Richard in his upcoming theater play which is a modern retelling of Julius Ceaser.
But things don't go as smoothly when Richard develops a romantic interest and soon realizes that Welles' way of working might not be best suited for him. He faces a sense of dilemma when he finds himself struggling to stay at the theatre and continue with his dream work. All Zac Efron movies have shaped him into the artist we see today with Me and Orsen Welles being one of the remarkable roles of the actor.
Extremely Wicked, Shockingly Evil and Vile (2019)
| | |
| --- | --- |
| Rotten Tomatoes Rating | 55% |
| Release Date | 3 May 2019 |
| Directed By | Joe Berlinger |
After only doing the boy next door and charming romantic roles, in 2019 Efrom took the the risk of playing a dark villainous character in Extremely Wicked, Shockingly Evil and Vile. The movie is based on the real-life story of an infamous serial killer Ted Bundy, played by Zac Efron.
The audience and critics had high expectations from the actor and he exceeded it all with his convincing performance. Ted Bundy's character is charming yet evil at the same time which helps him lure his victims towards him. Efron successfully brought out the depths of layers of the character. Lily Collins played the character of his long-time girlfriend Liz Kendall who has a hard time coming to terms with Ted's reality.
Neighbors (2014)
| | |
| --- | --- |
| Rotten Tomatoes Rating | 73% |
| Release Date | 9 May 2014 |
| Directed By | Nicholas Stoller |
Neighbors highlighted Efron's comedic talent once again with the movie becoming a box office success. The movie is a prominent one among all the Zac Efron movies as he got to prove his talent opposite Seth Rogen who is admired as one of the finest modern comedic artists.
The plot is about a couple who are adjusting to life with their newborn daughters when one day a group of fifty frat boys shifts to their neighbor. Efron plays the role of Teddy Sanders, the handsome hunk leader of the group. The couple tries to talk and sort out the issue of loud party noises coming from the frat house but when their request is wasted they do anything and everything to make the boys move out of the house.
The Greatest Showman (2017)
| | |
| --- | --- |
| Rotten Tomatoes Rating | 56% |
| Release Date | 20 December 2017 |
| Directed By | Michael Gracey |
Starring some of the finest actors in Hollywood, The Greatest Showman became one of the cinematic masterpieces. The movie is also often considered one of the best movies of Zendaya. After some of the Zac Efron movies that failed to impress the critics, The Greatest Showman played a pivotal role in re-establishing Efron's capability.
The movie is based on the inspiring story of P.T. Barnum, played by Hugh Jackman. The Greatest Showman allowed Efron to go back to his roots and became a part of a musical where he could showcase his singing talent as well. He played the character of Phillip Carlyle, a playwright, who falls in love with a trapeze artist Anne Wheeler, played by Zendaya.
The Beach Bum (2019)
| | |
| --- | --- |
| Rotten Tomatoes Rating | 57% |
| Release Date | 29 March 2019 |
| Directed By | Harmony Korine |
The 2019 release saw Efron in a never-seen-before avatar. His character of Flicker is as weird and careless as it can get. The movie stars Mathew McConaughey, Snoop Dogg, Isla Fisher, Stefania LaVie Owen, and Martin Lawrence.
Moondog, played by McConaughey, is a rebellious stoner who has a carefree life that he lives on his terms. When he comes across Efron's equally insane character of Flicker, they have a night filled with mayhem which does not end well. The Beach Bum marks one of the Zac Efron movies that prove that he is not afraid of experimenting and stepping out of his comfort zone.
Gold (2022)
| | |
| --- | --- |
| Rotten Tomatoes Rating | 65% |
| Release Date | 13 January 2022 |
| Directed By | Anthony Hayes |
Gold is one of the latest Zac Efron movies and the actor has poured out his full potential into the movie. If you think Extreme Wicked, Shockingly Evil and Vile was the farthest he could go, think again. The movie is a taut thriller set in a harsh desert where two men find the biggest gold nugget and what they do next something any commoner would do. Try to take it with them.
What follows is the struggle to save the gold until they find a way to extract it from the sand trap. But the harsh climate, and the threat from thieves, and wild animals are more than enough to keep the audience on their toes. The makers did pretty well to create a thrilling story out of a minor situation. Among all the Zac Efron movies this one saw the actor's talent in full glory and has raised the bar for his performances.
Scoob! (2020)
| | |
| --- | --- |
| Rotten Tomatoes Rating | 48% |
| Release Date | 15 May 2020 |
| Directed By | Tony Cervone |
I can't tell you guys how excited I was for the movie and the timing could not have been any better. There is not a single 90s kid who has not wanted to be a detective after watching the thrilling episodes of Scooby-Doo. The 2020 release Scoob! took us on a nostalgic ride with all the characters making a comeback.
Efron voiced the character of Fred Jones, Gina Rodriguez voiced the character of Velma Dinkley, Will Forte voiced the character of Shaggy Rogers, and Amanda Seyfried voiced the character of Velma Dinkley. The movie starts from the very beginning of the cult classic story when Shaggy and Scooby meet for the first time as kids. But like every Scooby-Doo episode the movie also has a task for the group of friends here they have to save the world from a dog apocalypse. (Anything more than this might be a spoiler)
Firestarter (2022)
| | |
| --- | --- |
| Rotten Tomatoes Rating | 11% |
| Release Date | 13 May 2022 |
| Directed By | Keith Thomas |
Firestarter is based on Stephen King's novel of the same name. The movie has a supernatural element with Efron's character of Andy McGee developing psychic superpowers after being a part of an agency's experiment. After meeting the love of his life and having a daughter together they are confused and concerned when they realize that their daughter, Charlie, has the power to set things on fire with her mind.
When the agency is back to get them at any cost they must try to stay safe not just from the agency but also Charlie's uncontrolled power that has them risking their lives frequently. Like all the other movies by Zac Efron, this one also has the actor's best work with him getting deep into the skin of the character.
The Greatest Beer Run Ever (2022)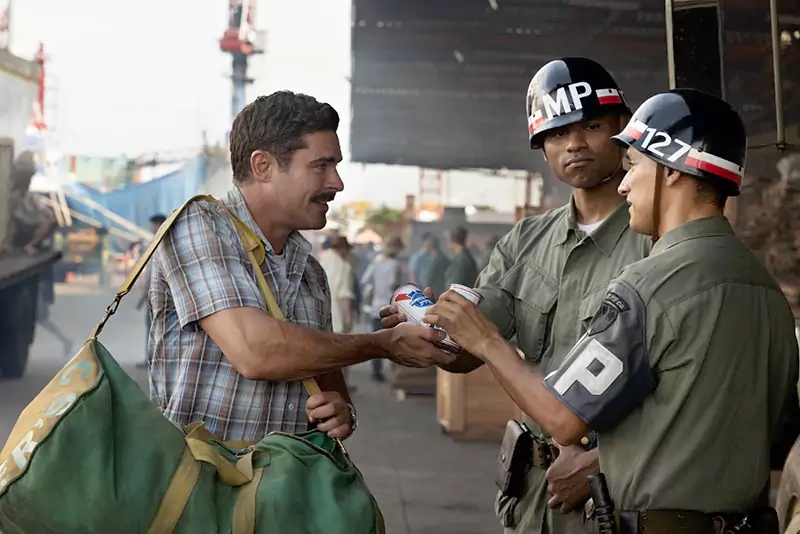 | | |
| --- | --- |
| Rotten Tomatoes Rating | 43% |
| Release Date | 23 September 2022 |
| Directed By | Peter Farrelly |
The movie was not well received by the audience and the critics had a pretty harsh reaction to the movie as well. Set in 1967 in the backdrop of the Vietnam War, The Greatest Beer Run Ever is about a man named Chickie Donohue, played by Efron, Who decides to travel from New York to Vietnam to bring his childhood buddies some beer who are fighting at the war. 
Chickie's character is that of an aimless and equally dumb boy whose level of ignorance will have you questioning everything. The movie failed to paint a realistic picture of a country affected by war instead tries too hard to shed the spotlight on a character that has no character development till the last minute. After all the Zac Efron movies that have helped the actor build a reputation. It is amusing how he signed up for this project. 
Conclusion
Zac Efron has become one of the most likable celebrities in Hollywood over the years. And the credit does not just go to his movies but also to his attitude toward his audience and fans. All the Zac Efron movies on this list have his best performance. Among all the upcoming movies of Zac Efron, we are most excited for The Iron Claw which is set to release on December 22 this year. And A Family Affair which will have its theatrical release next year.