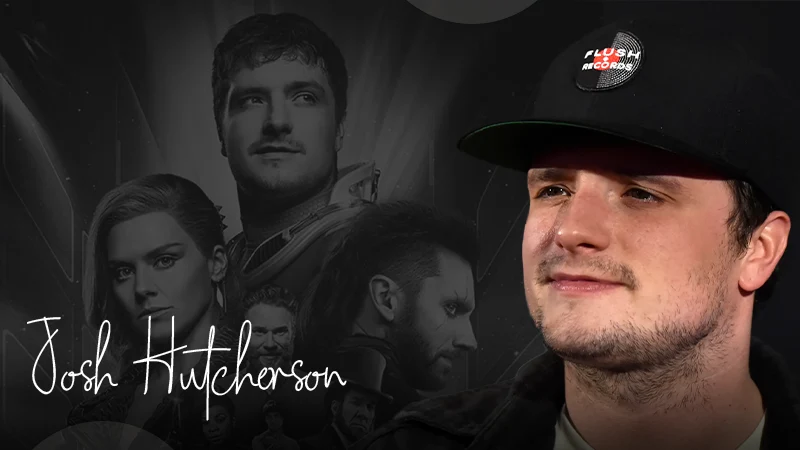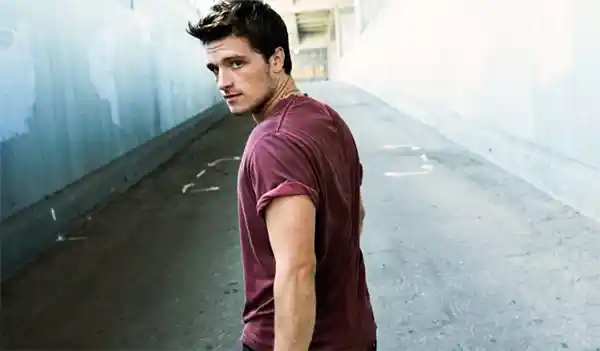 Have you ever seen a deadly combo of handsome looks, charming personality, sharp mind, and applaudable skills? Well, we have.
The handsome hunk Josh Hutcherson who never fails to steal the show with his killer appearance and splendorous performance on the screen is the perfect example of it. We bet! You can't stop yourself from falling in love with him once you watch one of his most recognizable movie franchises The Hunger Games. Apart from that, various other works come to the Josh Hutcherson filmography and will surely steal your heart.
Talking about his personal life, Josh Hutcherson's wife is not present; he is unmarried and dating a Spanish actress named Claudia Traisac. Interested in knowing more about him and his career? Scroll through this post to the end for the amazing movies with Josh Hutcherson.
The Kids Are All Right (2010)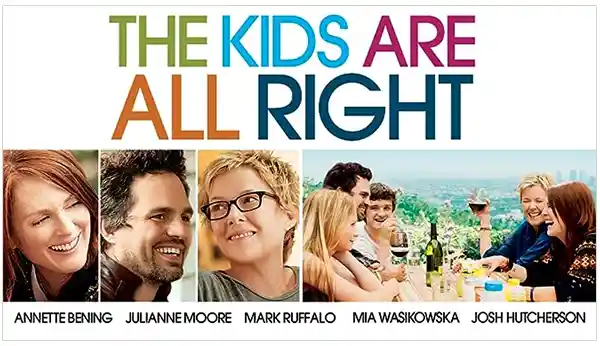 The Kids Are All Right is one of those Josh Hutcherson movies that are blockbusters and still the favorite of many moviegoers. Directed by Lisa Cholodenko, it is a comedy-drama film that showcases the story of a lesbian couple Nic and Jules who have two children conceived by IVF. The 18-year-old girl, Joni Mitchell, and the 15-year-old boy Laser try to find their biological father and find him to be a cool guy having a restaurant and organic garden.
This film received critical acclaim and made a remarkable earning with a small budget.
| | |
| --- | --- |
| Rotten Tomatoes Rating: 92% | IMDb Rating: 7.0/10 |
The Disaster Artist (2017)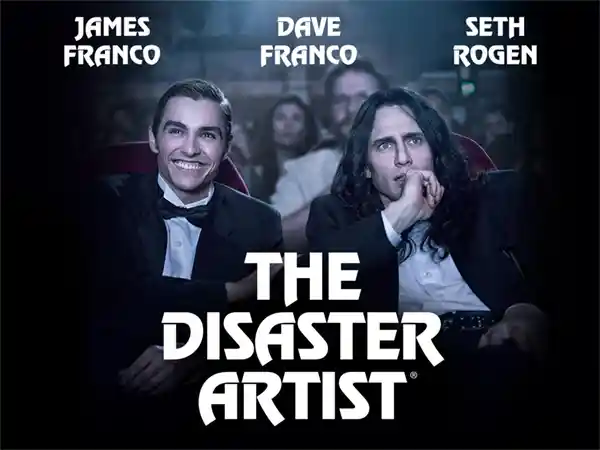 Another recognizable work in Josh Hutcherson filmography with worldwide fame is The Disaster Artist. It is a biographical comedy-drama film based on a non-fiction book of the same name.
The basic premise of this film revolves around two guys named Greg Sestero and Tommy Wiseau who aspire to become renowned actors and meet in the acting class. They start sharing a great bond and decide to travel to Hollywood to make their dreams come true. But as fate would have it, they fail to get any role and decide to make their own movie that proves to be one of the worst films ever made.
| | |
| --- | --- |
| Rotten Tomatoes Rating: 91% | IMDb Rating: 7.3/10 |
The Hunger Games: Catching Fire (2013)
The Hunger Games: Catching Fire is truly a masterpiece that set the theatre ablaze just after its release and became the fifth-highest-grossing film of 2013. Distributed by Lionsgate, this Josh Hutcherson movie is based on the 2009 novel Catching Fire by Suzanne Collins. It marks the second installment in the Hunger Games franchise.
After winning successfully in the 74th Annual Hunger Games, Katniss Everdeen and Peeta Mellark discover that they have to go back and participate in Victor's tour in which they visit all the districts.
| | |
| --- | --- |
| Rotten Tomatoes Rating: 90% | IMDb Rating: 7.5/10 |
Howl's Moving Castle (2004)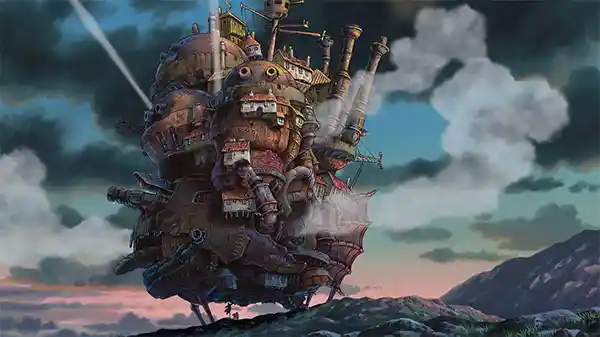 Let's move on to the next gem that comes in the Josh Hutcherson filmography. It is a Japanese animated fantasy film that was later dubbed into English and the hearthacker Josh gave voice to the character Markl in the English version.
Set in a fictional kingdom, it shows the love story of a magician named Howl and an 18-year-old girl Sophie who is cursed by a witch who lets her body convert into an old woman's physique. Unable to work at her mother's shop and feeling ashamed of her body, she moves to the hills and meets the fire demon who lives in a moving castle and is bound in a contract with Howl. Calcifer promises to free her from the curse if she helps terminate the contract.
| | |
| --- | --- |
| Rotten Tomatoes Rating: 87% | IMDb Rating: 8.2/10 |
Tragedy Girls (2017)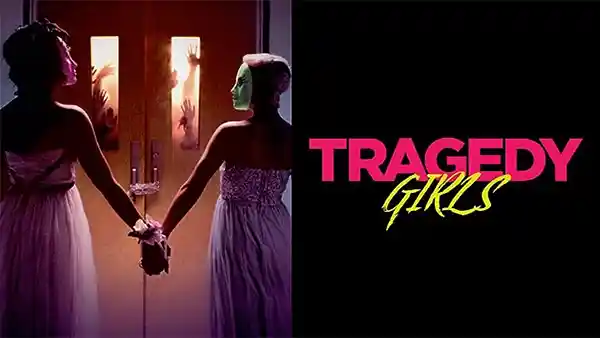 The American comedy slasher film Tragedy Girls will surely keep you glued to your seat as it has a thrilling plot that provides the mixed feeling of both terror and comedy. It is directed by Tyler MacIntyre and written by Chris Lee Hill and MacIntyre.
This film got an astounding response from the audience and goes around two best friends who are obsessed with social media and always ready to cross any limit to increase their followers and engagement in the online world. Even after catching a serial killer, the two girls McKayla and Sadie feel unsatisfied and decide to murder themselves to become the social media star.
| | |
| --- | --- |
| Rotten Tomatoes Rating: 84% | IMDb Rating: 6.0/10 |
The Hunger Games (2012)
Josh Hutcherson Hunger Games film marks the first installment in the popular film franchise of the same name that has broken various box office records and made a huge profit. Starring Josh and Lawrence in the lead, this film won various accolades and became the 21st-highest-grossing film franchise of all time.
The future North America known by the name Panem run by Capitol is divided into 12 districts. Each district is ordered to choose one boy and a girl called Tribute between the ages of 12 and 18 to participate in the Hunger Games for failing in the revolt. Then, 24 players including Katniss Everdeen and Peeta Mellar played by Jennifer Lawrence and Josh Hutcherson respectively play the deadly game until one remains.
| | |
| --- | --- |
| Rotten Tomatoes Rating: 84% | IMDb Rating: 7.2/10 |
Bridge to Terabithia (2007)
Based on the novel of the same name by Katherine Paterson, the film Bridge to Terabithia revolves around a grief-stricken boy named Jess Aarons whose life takes a twisty turn when he crosses paths with Leslie Burke. They befriend and spend most of their time away from the normal world in their fantasy land that they've called Terabithia where they forget about their problems and enjoy every single moment.
An exciting plot with a high performance of the star cast, this film ruled over the hearts of millions of people and won all the awards for which it was nominated. Bridge to Terabithia deserves to be on this list of best Josh Hutcherson movies, and every fan should watch this movie.
| | |
| --- | --- |
| Rotten Tomatoes Rating: 85% | IMDb Rating: 7.2/10 |
Little Manhattan (2005)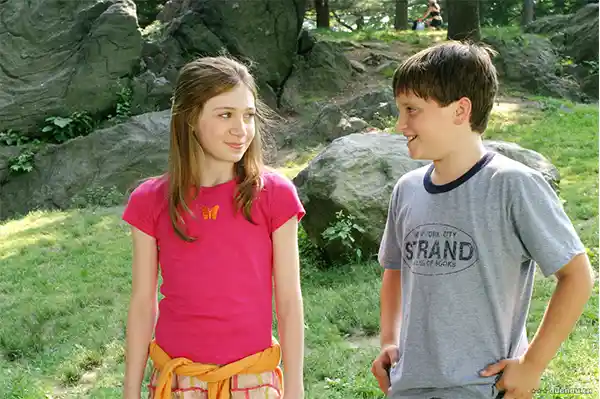 First love always be special and close to one's heart that no one can't forget. Little Manhattan is one of the movies with Josh Hutcherson in which he showed a love tale to his audience and stepped into the shoes of a romantic guy who falls for his fellow classmate. Set in Manhattan, a 10-year-old boy Gabe who is quite worried because of his parent's divorce procedure meets 11-year-old Rosemary in karate class and experiences the feeling of first love.
We have to say, you must give this movie a try as it will give you the chance of losing in the magical world of love and also not fail to make you laugh out loud.
| | |
| --- | --- |
| Rotten Tomatoes Rating: 77% | IMDb Rating: 7.4/10 |
Zathura: A Space Adventure (2005)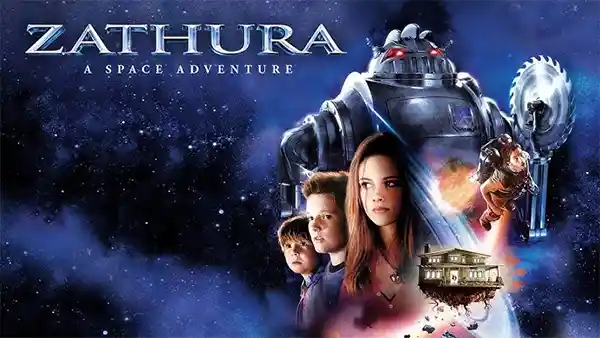 Let's talk about one of the other Josh Hutcherson movies that is our personal favorite. An adaptation of the children's book Zathura, Zathura: A Space Adventure is the spin-off of the blockbuster film Jumanji. Receiving positive reviews from the critics, this film shows the adventurous story of two brothers named Walter and Danny played by Josh Hutcherson and Jonah Bobo respectively.
The two find a mysterious game in the basement of their house when they're left alone by their father to take care of their teenage sister. After playing the game, they find their house flowing in space and have to continue it for survival. With the help of their sister and an astronaut, they get back to the land.
| | |
| --- | --- |
| Rotten Tomatoes Rating: 76% | IMDb Rating: 6.2/10 |
The Hunger Games: Mockingjay, Part 1 (2014)
Directed by Francis Lawrence, The Hunger Games: Mockingjay, Part 1 is regarded as the third installment in the Hunger Games franchise. This dystopian science fiction war film set the record and became the top movie that grossed highest on the opening day and opening weekend of 2014.
This film starts from where The Hunger Games was let off. Katniss Everdeen, Beetee, and Finnick Odair are rescued in the 75th Hunger Games and are taken to District 13, isolated from Panem. After being reunited with her family, Katniss meets President Alma Coin who asks her to become a "Mockingjay"—a symbol of the rebellion.
| | |
| --- | --- |
| Rotten Tomatoes Rating: 70% | IMDb Rating: 6.6/10 |
The Hunger Games: Mockingjay, Part 2 (2015)
The Hunger Games: Mockingjay, Part 2 is the fourth installment in the Josh Hutcherson Hunger Games film series. This film was applauded a lot for its action sequences, music, and the jaw-dropping performance of its star cast. After becoming "Mockingjay"—a symbol of the rebellion, Katniss Everdeen and the other rebels of District 13 start a war against the autocratic Capitol not only for the destruction of the Capitol but also to take revenge on President Snow.
Five years after the release of this film, it was officially announced that a new part of this franchise would soon be added to the list. Now, the release date of the latest part titled The Hunger Games: The Ballad of Songbirds & Snakes has been made public and the movie will go on floors on November 17, 2023.
| | |
| --- | --- |
| Rotten Tomatoes Rating: 70% | IMDb Rating: 6.5/10 |
Epic (2013)
Josh Hutcherson filmography also includes the 3D animated movie titled Epic released in 2013. This blockbuster film is based on William Joyce's book 'The Leaf Men and the Brave Good Bugs' and stars the voices of various well-known actors including our favorite Josh Hutcherson.
It follows the story of a teenage girl named Mary Katherine or M.K. who does not share a great bond with her father who believes in the existence of tiny creatures called Leafmen who live in the woods and protect it from the vicious creatures called Boggans. After being magically shrunk, M.K. enters the hidden world and helps Leafmen protect their kingdom from the evil Boggans.
| | |
| --- | --- |
| Rotten Tomatoes Rating: 65% | IMDb Rating: 6.6/10 |
Journey to the Center of the Earth (2008)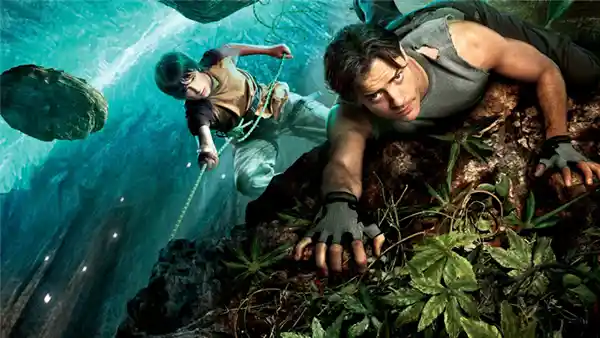 Journey to the Center of the Earth is another 3D film that broke various records and became one of the highest-grossing movies of Josh Hutcherson's career. This science fantasy action-adventure film is an adaptation of Jules Verne's novel of the same name written in 1864.
Directed by Eric Brevig, this film tells the story of Professor Trevor, his nephew Sean Anderson, and the mountain guide Hannah Sigurbjornsdottir. He decides to follow in the footsteps of his brother Max and embarks on a journey to the place where Max visited before losing his breath. The three travel to Iceland and while looking for the escape route they discover a world in the center of the Earth where they meet several dangerous creatures including dinosaurs.
| | |
| --- | --- |
| Rotten Tomatoes Rating: 60% | IMDb Rating: 5.8/10 |
The Polar Express (2004)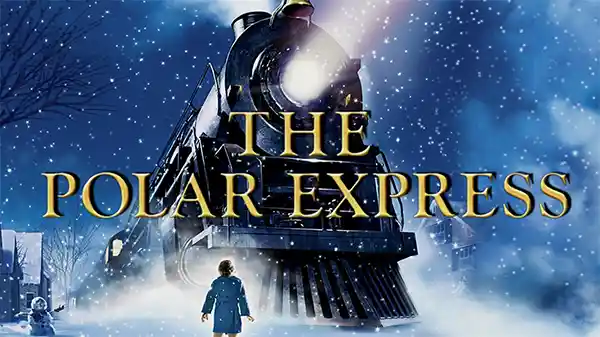 The computer-animated record-breaking film Polar Express is listed in the Guinness World Records as the first all-digital capture film. Made under the direction of Robert Zemeckis, this is based on the children's book of the same name and marks the last film of the late actor Michael Jeter.
Set on Christmas Eve, this film tells the story of a young boy named Chris who is doubtful about the existence of Santa Claus. While hopping to listen to the sound of Santa's sleigh bells late at night, he gets an invitation from the conductor of a magical train Polar Express that takes him on the extraordinary journey to the North Pole to let its young passengers meet with Santa.
| | |
| --- | --- |
| Rotten Tomatoes Rating: 56% | IMDb Rating: 6.6/10 |
Josh Hutcherson Upcoming Movies
57 Seconds
Five Nights at Freddy's
The Beekeeper
57 Seconds (2023)
57 Seconds is one of the upcoming Josh Hutcherson movies that is scheduled to release on 29, September 2023. It is directed by an American director Rusty Cundieff and stars Josh Hutcherson and Morgan Freeman in the lead roles.
Based on the story of Lucifer, this film revolves around a tech blogger who gets a magical ring while rescuing a tech guru with whom his interview was set. When he finds that this ring allows him to go back 57 seconds in the past to its wearer, he decides to take revenge on the company that is responsible for ruining his life and taking the life of his sister.
Five Nights at Freddy's (2023)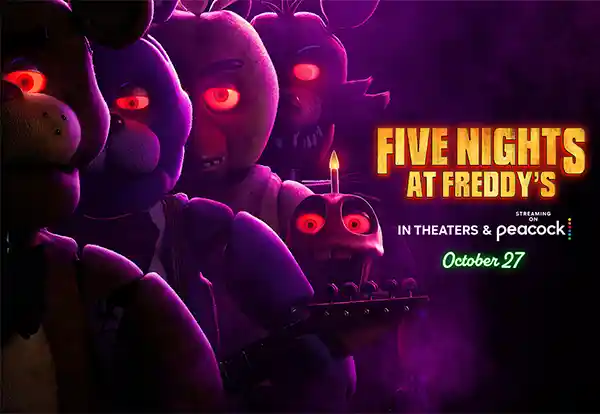 Another Josh Hutcherson upcoming movie is Five Nights at Freddy's. Directed by Emma Tammi, it is a supernatural horror film that will hit the big screen on October 27, 2023. Five Nights at Freddy's cast includes Josh Hutcherson, Elizabeth Lail, Piper Rubio, Matthew Lillard, and other well-known actors.
It is based on a video game franchise of the same name and showcases the story of a security guard named Mike Schmidt who chooses to work at Freddy Fazbear's Pizza, an abandoned family entertainment center. While confronting difficulties in the night shift job, he discovers that the animatronic costumes present there are not just robots but living creatures.
The Beekeeper (2024)
Let's talk about the next upcoming movie of Josh Hutcherson which is The Beekeeper. This is an action film that will go on floors on January 12, 2024. Written by Kurt Wimmer, it stars Josh Hutcherson, Jason Statham, Jeremy Irons, Bobby Naderi, and Emmy Raver-Lampman. The Beekeeper is directed by David Ayer, who is known for his amazing filmmaking style. If all goes well, Beekeeper could be one of the best Jason Statham movies. The role of Josh Hutcherson in this film is under wraps and we can't estimate it as well as there is no official update from the maker's side and its trailer has not been released yet.