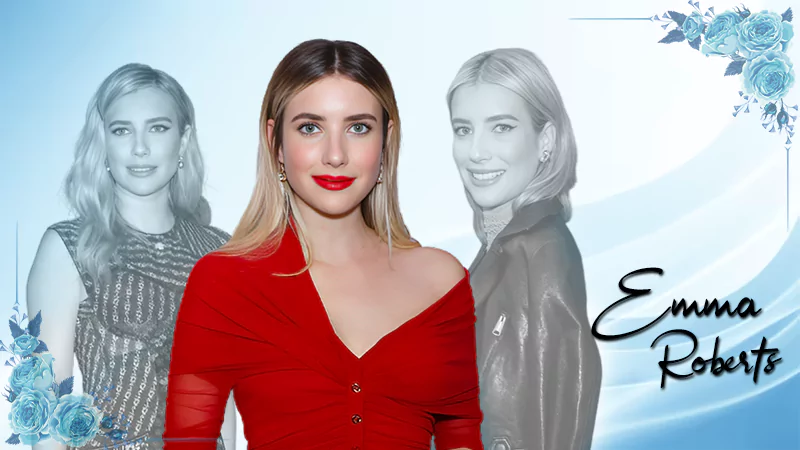 Emma Roberts started her career as a child artist at a very young age. From being addressed as the daughter of Eric Roberts and niece of Oscar-winning Julia Roberts, Emma Roberts has come a long way. She has made her own identity as a global star throughout these years. From the silver screen to television, Emma Roberts movies and TV shows have ruled the hearts of the audience for years.
Being part of the industry since a young age, the actress's private life has always been in the limelight. Her real-life persona is no less than a strong-headed female lead. Roberts has always made sure to use her voice for topics that matter, including mental health awareness. A lot of the movies Emma Roberts has been part of reflect her personality. At only 32, she has an impressive graph of filmography showcasing her versatility. To celebrate the actress we are listing some Emma Roberts movies and TV shows with her best performances to date.
Scream Queens (2015-2016)
Even if you have not watched a single episode of Scream Queens, you might have encountered some iconic memes from the series. This one saw her in her comedic prime among all the Emma Roberts movies and TV shows. Robert's character of Chanel was quick to grab the attention of the audience with her selfish and sassy yet drop-dead gorgeous attitude.
Scream Queens is a satirical black comedy set at Wallace University which is haunted by the terror of a serial killer. But is there only one killer or is everyone secretly a murderer looking for their next target? The series is highly addictive and will keep you engaged and guessing the plot as no one can be trusted blindly. The series also witnessed Ariana Grande's acting and is one of her best works to date.
| | |
| --- | --- |
| IMDb Rating: 7.1/10 | Rotten Tomatoes Rating: 77% |
American Horror Story (2013-Present)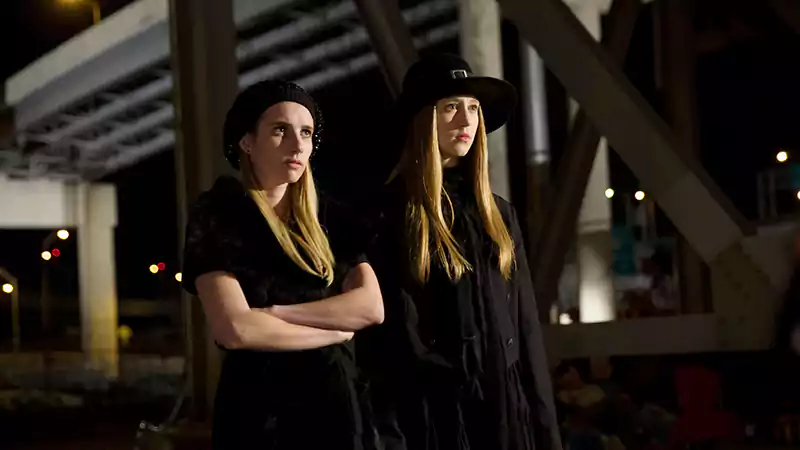 Probably one of the most successful series of all time, American Horror Story, marked the first collaboration between Emma Roberts and Ryan Murphy. The series started airing in 2013 and is awaiting its new season to be aired this year. The series saw her acting potential like none other as she was trusted with a wide range of characters, from shy and scared to sassy and cruel.
American Horror Story laid a strong foundation for Robert's career in modern television series. This led to her getting more iconic roles like the before-mentioned Chanel from Scream Queens.
| | |
| --- | --- |
| IMDb Rating: 8/10 | Rotten Tomatoes Rating: 77% |
Who We Are Now (2017)
After watching Roberts in some humorous roles, her character in Who We Are Now feels like a breath of fresh air. This Emma Roberts movie is high on emotions where she plays the role of a public defender who tries to help an ex-con reunite with her child.
Roberts' character of Jesse is a straightforward person who does not express much but her gestures indicate her loving nature. She does everything within her limits to reunite the mother and son after a decade.
| | |
| --- | --- |
| IMDb Rating: 6.5/10 | Rotten Tomatoes Rating: 96% |
Scream 4 (2011)
When the Scream franchise decided to take the series to the big screen, Emma Roberts' career also took a leap as she became the new favorite lead of all the Scream fans. One major reason behind the mass success of the movie is the huge fandom that includes veterans and some new fans.
Scream 4 starred Neve Campbell, Courteney Cox, Wes Craven, David Arquette, and among others. Emma Roberts perfectly fit into the character of Jill Roberts as she became the new scream queen with a perfect touch of horror and humor. Can the reunited group stick together and deal with the comeback of Ghostface?
| | |
| --- | --- |
| IMDb Rating: 6.2/10 | Rotten Tomatoes Rating: 60% |
The Blackcoat's Daughter (2015)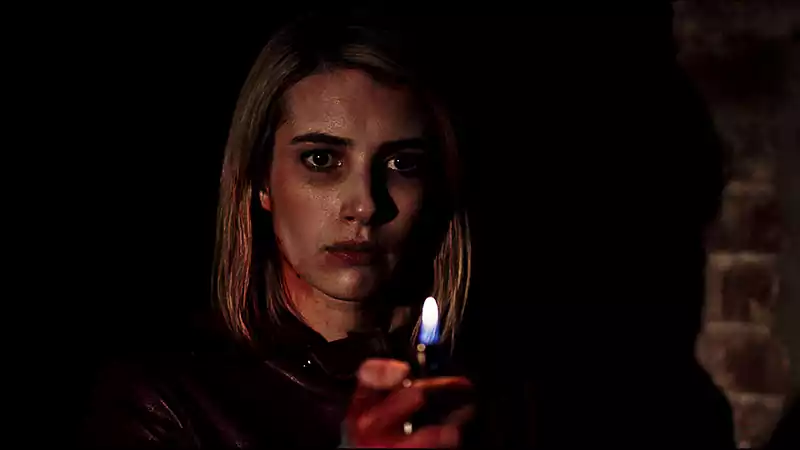 Looks like Roberts loved the horror genre. The Blackcoat's Daughter is a psychological horror film set in a boarding school. The movie was praised by the critics for its uniqueness in the horror genre. The movie starred Emma Roberts as Joan, Kieran Shipka as Kat, and Lucy Boynton as Rose.
Kat and Rose are left alone in the boarding school during the winter breaks while Joan is a disturbed mental patient who managed to escape from the hospital. The three girls unite at the boarding school which has a reputation for being haunted. The supernatural activities commence as soon as the girls are left alone but can they deal with the demons alone? Let us remind you this one is not like your cliche horror movies and is filled with some genuine surprises.
| | |
| --- | --- |
| IMDb Rating: 5.9/10 | Rotten Tomatoes Rating: 75% |
Celeste and Jesse Forever (2012)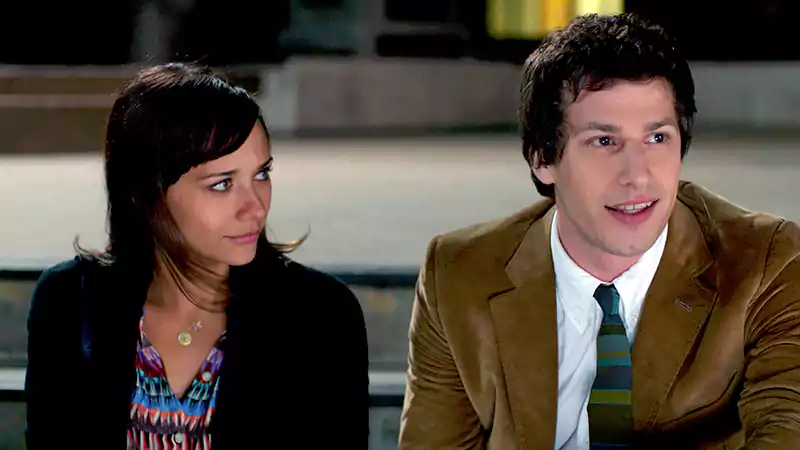 Emma Roberts did not have a lead role in the 2012 movie but the performance is worth mentioning on this list of best Emma Roberts movies and TV shows. The movie starts off as a typical friends-to-lovers trope but soon takes a wild turn.
Celeste and Jesse played by Rashida Jones and Andy Samberg are high school sweethearts who decide to get married but when things don't seem to be working they decide to go their separate ways and get divorced. But can once-best friends stay best friends even after a divorce? Well, Celeste and Jesse think so but not until Jesse decides to get into another relationship and Celeste realizes that she can't move on from the marriage.
| | |
| --- | --- |
| IMDb Rating: 6.6/10 | Rotten Tomatoes Rating: 70% |
Holidate (2020)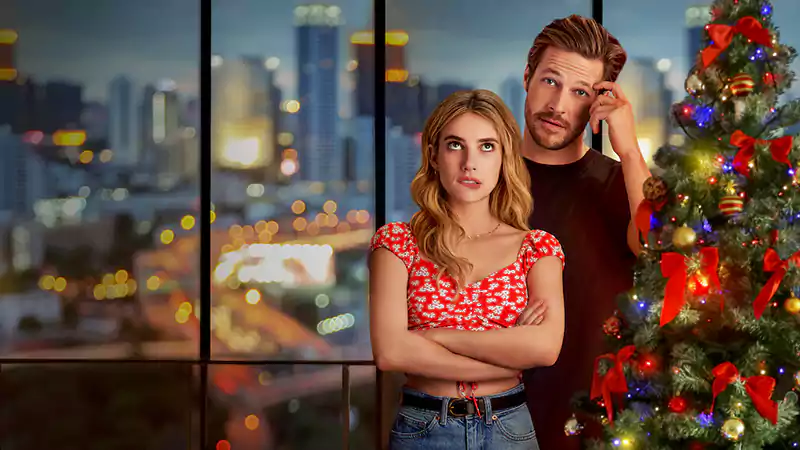 There is something about Emma Roberts movies that stars her in a comedic role. Holidate is a romantic comedy on Netflix, starring Roberts as Sloane and Luke Bracey as Jackson. The on-screen chemistry between the two played an important role in the cliche storyline.
Sloane and Jackson meet each other at the return counter of a random shop and instantly connect on the topic of their family's pestering nature to meet their respective other halves. They both decide to make a deal and become a fake couple during the festivals and family gatherings to avoid the nagging. But as you might have guessed by now, they eventually catch feelings for each other. Holidate is a cute romance and can be enjoyed once or maybe more than once if you are a romantic at heart.
| | |
| --- | --- |
| IMDb Rating: 6.1/10 | Rotten Tomatoes Rating: 45% |
Palo Alto (2013)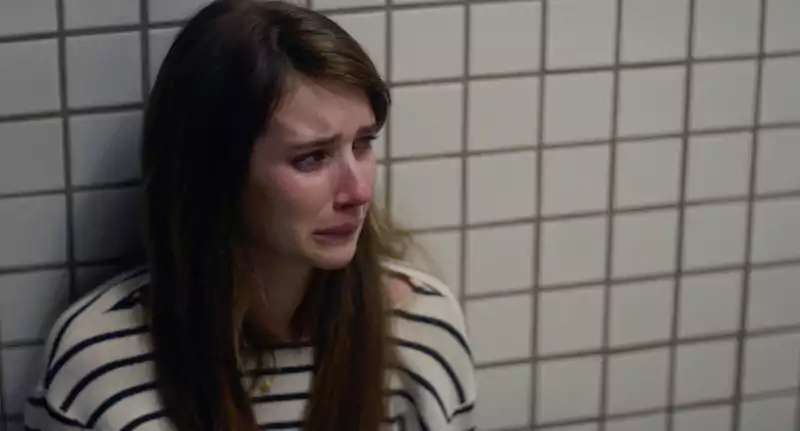 This Emma Roberts movie revolves around a group of rebellious teenagers who set out to explore life without thinking of the consequences. The movie feels relatable in a lot of ways while also taking you back to the time when responsibilities were not as heavy as they seem in adulthood.
Roberts plays the character of April, a shy and introverted girl who is torn between her choices of romance. She has a crush on her soccer coach and is aware that the feelings look illicit while she also likes her stoner classmate who has a sexual relationship with her best friend. Palo Alto is an emotional rollercoaster that explores the raw side of being a teenager.
| | |
| --- | --- |
| IMDb Rating: 6.2/10 | Rotten Tomatoes Rating: 69% |
Nerve (2016)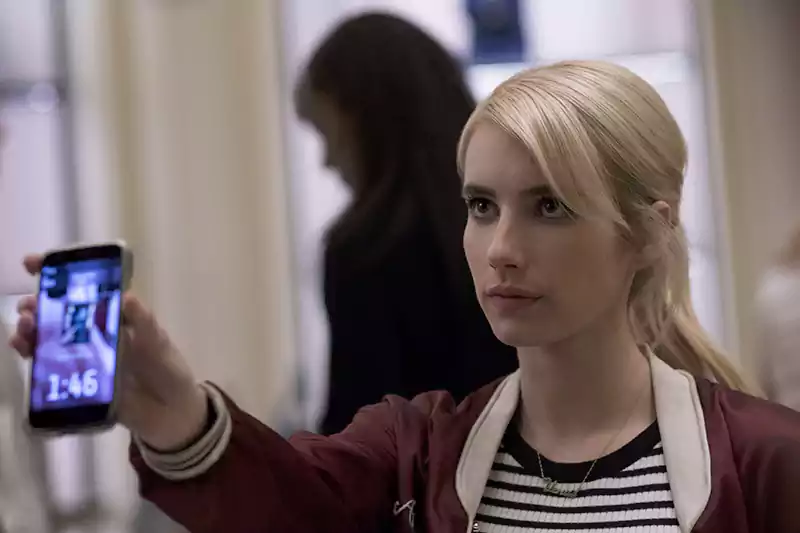 The 2016 movie is based on the subject of social media and the limits people are willing to push to maintain their online image. The plot revolves around an online game called 'Nerve' which challenges people to take up dares in order to win the game. Nerve stars Roberts as Vee opposite Dave Franco's Ian.
Everything starts when Vee's friend mocks her unadventurous nature and Vee decides to take it as a challenge. She registers herself as a player and becomes famous among the players. But she soon realizes how deadly the game can be and tries reporting it to the police. The police do not take her complaint seriously and she also loses all of her earnings. She then meets Ian who has a similar history and they set out on a mission to destroy the game.
| | |
| --- | --- |
| IMDb Rating: 6.5/10 | Rotten Tomatoes Rating: 67% |
Paradise Hills (2019)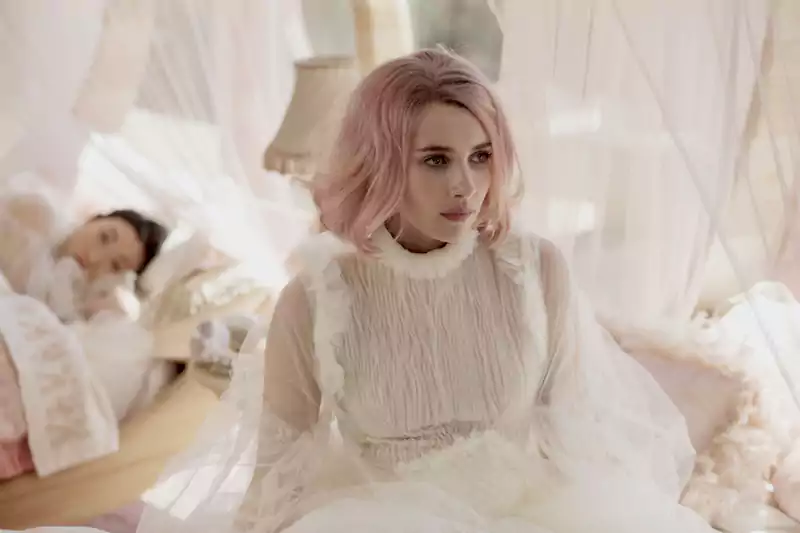 Paradise Hills showcased one of the best performances from Roberts. The majority of the Emma Roberts movies and TV shows have seen her in a sassy mean girl avatar but in Paradise Hills, she is a strong woman who represents women empowerment. The sci-fi movie stars Roberts as Uma, Awkwafina as Yu, Danielle Macdonald as Chloe, and Milla Jovovich as The Duchess.
Uma among other young women is transferred to a seemingly perfect island society after they are accused of displeasing their families. But Uma soon discovers that the fairyland has some dark and twisted secrets and she needs to escape the place. She tries alerting others as well and they have to fight against time and power to keep themselves safe.
| | |
| --- | --- |
| IMDb Rating: 5.2/10 | Rotten Tomatoes Rating: 67% |
About Fate (2022)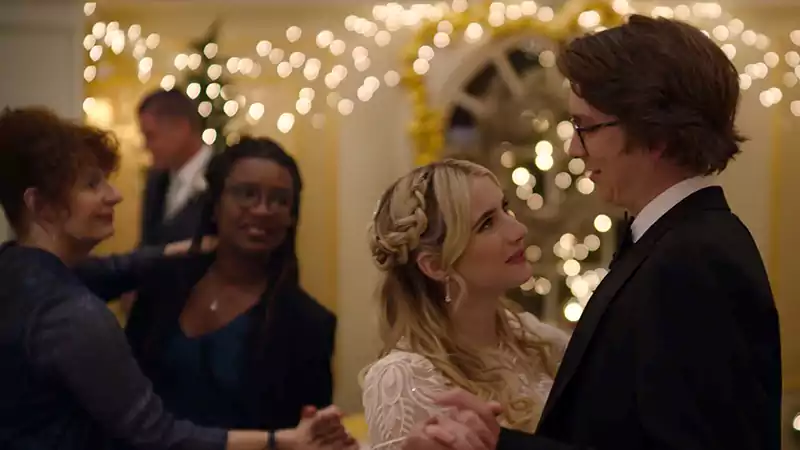 This one is one of the recent Emma Roberts movies where she stars opposite Thomas Mann. The actors have an undeniable chemistry which helped the plot to look more convincing. Roberts' character Margot is about to get married and Mann's character Griffin is also on the same page. They both are true romantics at heart but have somehow convinced themselves against it.
But everything changes when they come across each other and realize that they both are meant for each other. With each of their marriage fixed with someone else can they be together or does fate have other plans?
| | |
| --- | --- |
| IMDb Rating: 6.4/10 | Rotten Tomatoes Rating: 63% |
Unfabulous (2004-2007)
The Nickelodeon series marked the breakthrough for Emma Roberts. Unfabulous starred Roberts in the lead role of Addie Singer who somehow always ends up in awkward situations and writes songs about them. Among all the Emma Roberts movies and TV shows on this list, this one holds a special place in our hearts as well as the actress' career.
| | |
| --- | --- |
| IMDb Rating: 6.3/10 | Rotten Tomatoes Rating: 52% |
I Am Michael (2015)
I Am Michael is based on the life of a high-profile gay youth activist, Michael Glatze, played by James Franco. Michael grabbed the limelight when he renounced his sexuality and declared himself not to be gay anymore. The movie covers his life story from his life with his boyfriend in San Francisco to his religious explorations that eventually led him back to Christianity. Roberts plays the role of Micahel's girlfriend after he renounces his sexuality.
This is one of the Emma Roberts movies where she despite not being in the lead grabs the attention of the audience and brings out a pivotal part of the plot. The movie is worth watching for its unique storyline and convincing storytelling.
| | |
| --- | --- |
| IMDb Rating: 5.6/10 | Rotten Tomatoes Rating: 62% |
It's Kind of a Funny Story (2010)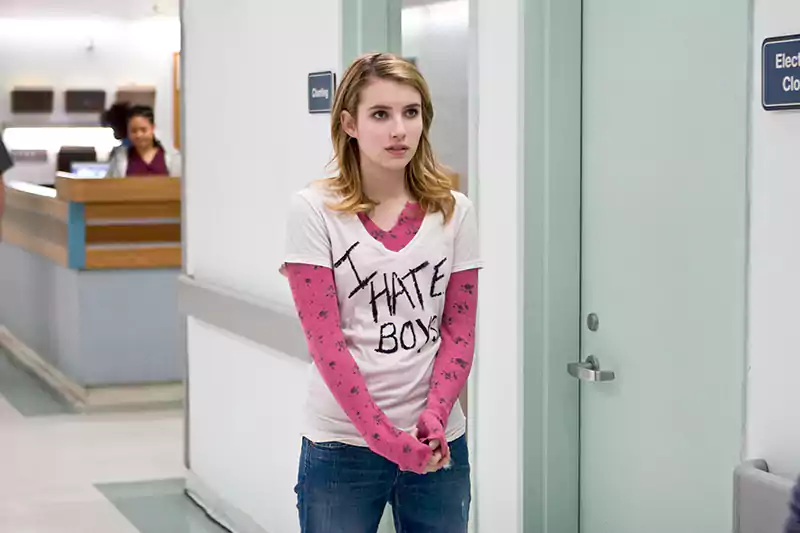 Here comes my personal favorite on this list of Emma Roberts movies and TV shows. The movie addresses various mental health issues and struggles in a light-hearted manner. The plot begins when a high schooler, Craig, who checks himself into a mental clinic after realizing that he is suicidal. He is admitted to the ward for a week and there he meets other patients and learns about each of their struggles.
Roberts' character of Noelle is also a patient who is dealing with her declining mental health after being sexually abused in the past. The movie is filled with comedic and heartfelt moments while also addressing a heavy topic. It can be a bit triggering for some audiences due to the suicidal discussions and mention of sexual assault among other issues.
| | |
| --- | --- |
| IMDb Rating: 7.1/10 | Rotten Tomatoes Rating: 58% |
Adult World (2013)
As the name suggests, the movie is about a fresh graduate, Amy, who is learning to adapt to the adult world. When her parents try to force her to earn money she starts working at a small sex shop run by Alex. But continues pursuing her dream of becoming a poet.
Her not-so-smooth life takes a rough turn when she is kicked out of her home and Alex fires her from the job. She meets a renowned poet who advises her to explore more life to improve her poetry. She realizes she is in love with Alex and asks him to hire her again eventually leading them to become a couple. One thing leads to another and she starts navigating her way in life.
| | |
| --- | --- |
| IMDb Rating: 6.1/10 | Rotten Tomatoes Rating: 56% |
Conclusion
The Emma Roberts movies and TV shows have helped her gain recognition on both the silver screen and television. She is not just adored as an actress but her fashion sense has also grabbed attention throughout the years. She is one of the most successful actresses of her age and rightly so. Her career graph is nothing less than perfect and we can't wait to witness her future projects.