Who all are excited for Oppenheimer? I bet everyone is because hey it's Cillian Murphy paired with none other than Christopher Nolan as the director. Well, it's not what Oppenheimer Cillian is known for, there's actually so much more of his brilliant works. He is even one of the most fantastic and talented actors of the decade. I mean he literally killed the role of Thomas Shelby in Peaky Blinders. No one else could have done better or even remotely like him.
So here's more of his work, here's everything about top Cillian Murphy movies and TV shows to watch.
Peaky Blinders, 2013- 2022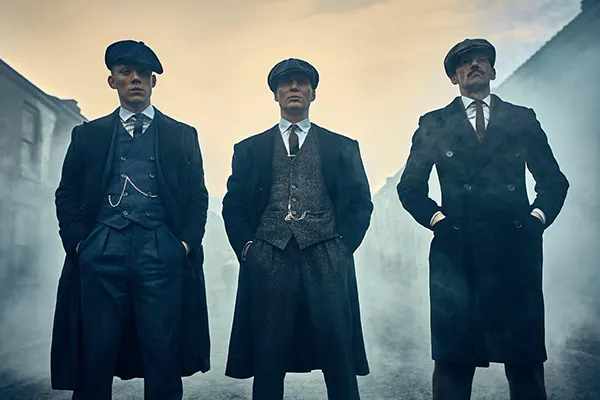 Starting from this masterpiece only, a show where we get to see the real talent of Cillian Murphy. The show is so hyped and praised that it got a BAFTA award as well. The show is an epic saga of various gangster families in the 1990s.
Peaky Blinders shows Cillian Murphy as Thomas Shelby as he leads the gang of Peaky Blinders. The show is very unique in itself, it shows the sides of anti-heroes and gangsters and their happenings that lead us to sympathize with them. The show's writing, performance, story, everything is just perfect and brilliant.
It is an engaging, realistic, and relatable show that managed to gain the popularity it truly deserved. Even the music of the show is equally fantastic and amazing. Cillian Murphy is praised by both audience and reviewers for his role as Thomas Shelby.
Watch Peaky Blinder Trailer Now-
Batman Begins, 2005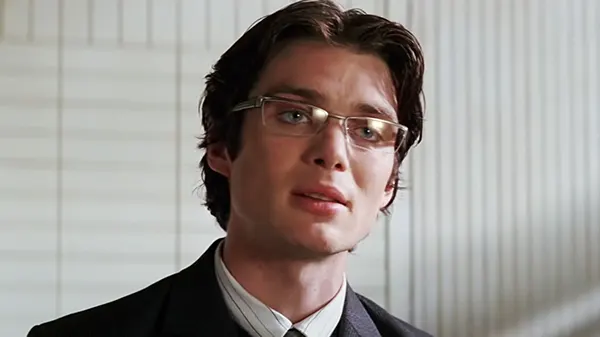 Another one of the top in the list of Cillian Murphy movies and tv shows and certainly one of his best works to date was back in 2005 in the very first part of Batman. Already working alongside the industry giants like Christian Bale, he managed to gain a spot and attention in the film.
The movie explores the past and childhood of Batman. As Batman emerges to be the most vicious hero who avenges the death of his parents, we get to know more about his past as well as his past traumas. The movie is, however, quite different from its comic version.
Murphy plays the notorious role of Batman's enemy after Joker. Even after having a quite smaller role in the movie, his jaw-dropping appearance certainly made him stand out.
Watch Batman Begins Trailer Now-
Inception, 2010
You may have seen this one for Leonardo, but I bet Cillian stole your heart too. I believe Christopher Nolan loves him personally, as here he is again in another science fiction movie. The story of the movie is quite complex but so critically made that no one could find a single negative aspect of it.
The movie is absolutely stunning in all possible aspects. Murphy plays the role of billionaire Robert alongside other industry giants like Leonardo DiCaprio, Tom Hardy, and others.
Watch the Inception Trailer Here-
A Quiet Place Part II, 2021
The very first of the movie franchise already hit the box office as the movie merely had any dialogues yet was so well executed and extraordinary. So the second part with Cillian surely would be a blast, won't it? Even though the movie borrowed several elements from previous sci-fi movies like Jurassic Park, Jaws, and Alien, it still came out to be a perfection on its own.
Cillina plays the role of Emmet who was the survivor from the past apocalypse and promises to help others now. He does his part the best and the audience certainly loved him in the role. Even for a shorter period, his presence on screen was much appreciated. Hence, this spine-chilling action thriller movie is a must-watch.
Click Here For A Quiet Place Part II Trailer-
28 Days Later, 2002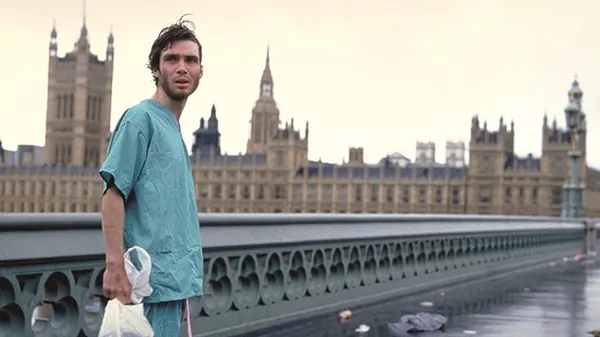 Another one of the best in the list of Cillian Murphy movies and tv shows of all time and yet another sci-fi apocalypse film. The movie starts when Cillian wakes up in a deserted hospital from a coma only to find out that a zombie outbreak has taken over the world.
The movie was shot in the form of a documentary to give it a more immediate impact and response. From performance to screenplay, every second of the movie is worth watching and just remarkable.
Watch the 28 Days Later Trailer-
Intermission, 2003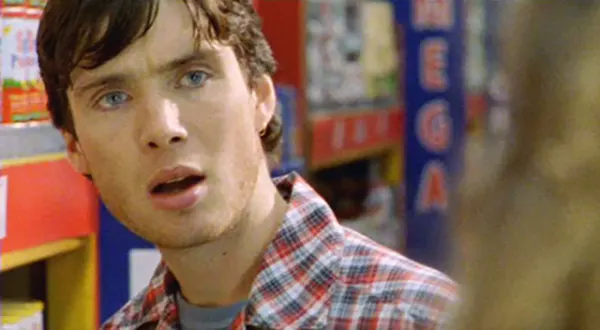 A crime comedy film by John Crowley. Cillian plays the role of John who is a young man facing drastic changes in his life and personality after he is dumped by his girlfriend. As a result, he goes down a dark path as he tries to win the love back of his girlfriend.
While doing so, he is caught up in the investigation of a series of crimes by the police. The movie delves into the experiences of a relationship, the repercussions of our actions, and the struggles one faces while coping with loss. The movie was praised a lot for first, of course, Murphy's acting, use of dark humor, and interesting storyline.
Click Here For Intermission Trailer-
Red Eye, 2005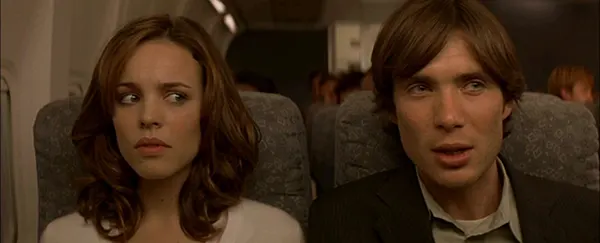 This 2005 released thriller movie is a must to add to your list. The movie is about Lisa who finds herself trapped in a red-eyed flight with an assassin named Jackson, played by Cillian. He threatens Lisa's father to harm Lisa if he doesn't let him carry out his assassination plot.
See how Lisa saves her father and herself from Jackson's plan. Cillian surely has played an extraordinary role in portraying a character who has some hidden turmoil inside him.
Watch Red Eye Trailer Here-
The Party, 2017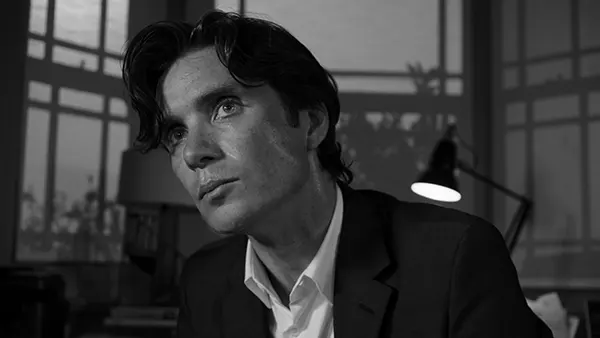 This one is a political drama where Janet is hosting a party for her appointment as a minister now. Cillian plays the role of Tom, Janet's husband who possesses a secret about Janet that could derail her whole party and could expose their relationship with each other at the same time.
His secrets do come down but one by one they add up to the snarky humor of the story. The movie is appreciated for its witty story and Murphy's varying emotions in his role as Tom. His role certainly shows his talent to dominate any role he gets.
Click For The Party Trailer Here-
The Wind That Shakes the Barley, 2006
A historical war drama film by Ken Loach. The movie shows the situation of Ireland in the 1920s and the relationship between two brothers; Damian and Teddy, who find themselves on opposite sides during the Irish War of Independence.
Cillian indeed did a remarkable job while playing Damian as he battles through political conviction and personal sacrifices that lead him to make an extremely tragic decision. The movie even won an award at Cannes Film Festival for its incredible storyline and the powerful message that it gave.
Watch The Wind That Shakes The Barley Trailer-
Sunshine, 2007
I guess Cillian can't really stay away from sci-fi, so here's another one directed by Danny Boyle. The movie is quite commendable for its stunning visual effects, performance, and amazing storyline. And that is why it comes in the list of best Cillian Murphy movies and tv shows.
The movie is about a group of astronauts leaving the planet to reignite the dying sun to save humans from being extinct. Murphy plays the role of Robert who is a physicist responsible for launching a nuclear payload that will reignite the sun. His role perfectly portrays someone who is battling internal turmoil while also having a severe responsibility on his shoulders. The movie was appreciated by both critics and the audience for its stunning performance.
Watch Sunshine Trailer Now-