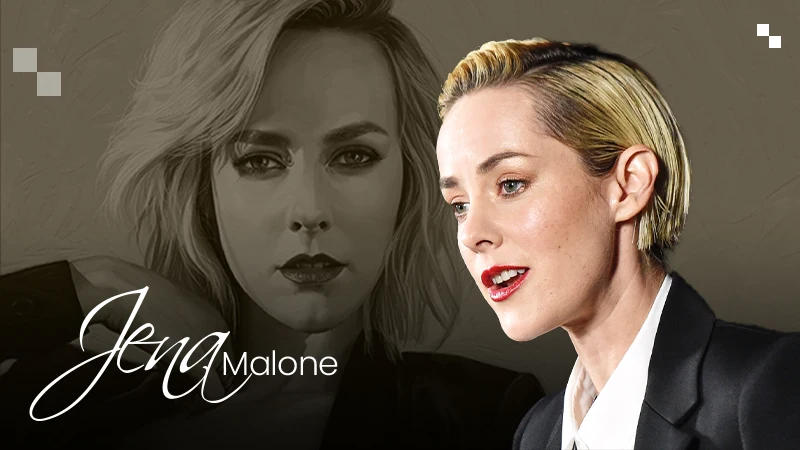 Jena Malone, the multitalented, actress, musician, and photographer who impressed her audience since her debut. The actress is globally known for playing Johanna in the hit science fiction adventure series, The Hunger Games.
She debuted in 1996 at the age of 12 with the movie Bastard Out of Carolina and was instantly noted for her talent. She received nominations in various categories for her debut role and has not looked back since. In 2001, she got her first cinematic leading role in Donnie Darko which later on became a cult movie. Apart from acting, Malone always had an interest in music and released her first single Jenna Malone And Her Blood Stains in 2007.
Jenna Malone's Personal Life
The actress had a rough start when her mother, Deborah Malone, got pregnant with her from a one-night stand. Malone has revealed that she grew up with two mothers: Deborah and Deborah's girlfriend. Due to financial instability, they had to shift often and were even homeless at times. But the actress does not think of the old days as hardships, she said that the gypsy lifestyle helped her accommodate an actor's hectic lifestyle much more quickly.
Though her relationship with her mother did not continue well when she became an actress as her mother was accused of spending her earnings carelessly and mismanaging her finances. In the year 2016, she gave birth to a son with her photographer boyfriend, Ethan DeLorenzo. The couple got engaged in the same year but it didn't last long. In 2019 she got into a relationship with musician Alex Ebert.
Despite her personal life being full of chaos, Jenna Malone has successfully managed to have a steady professional graph. Let's take a look at the top 10 Jena Malone movies and TV shows.
Bastard Out of Carolina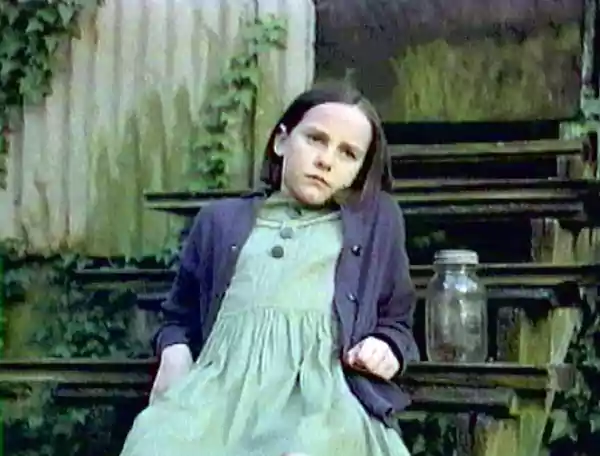 The 1996 movie, Bastard Out of Caroline was Jena Malone's debut movie which earned her vast recognition. She was just 12 when she portrayed the complex character of a physically and sexually abused child. The plot is set in 1950s South Carolina where a girl child, Bone, is born out of wedlock to Anney. This was the start of a long journey in Hollywood for Jena Malone movies and TV shows.
Anney loves Bone but their life flips when Anney's husband dies in an accident and she remarries a man named Glen. Glen has temper issues and starts abusing Bone. Anney threatens to leave him when she learns about the abuse but decides to stay when Glen apologizes for what he has done. The situation gets worst as Glen never stops and Bone is sent to live with her aunt. The movie hands down tops the list of must-watch Jena Melone movies due to the heart wrecking storyline and her incredibly convincing performance.
IMDb Rating: 7.3/10
Here is the official trailer for Bastard Out of Caroline:
Into The Wild
Into the Wild is the movie adaptation of the biographical adventure book of the same name which tells the story of Christopher McCandless, played by Emile Hirsch. Christopher feels trapped in the modern capitalist society and in his want to escape the world, he sets out on a journey to Alaska. He pens down his whole journey which is later retrieved and turned into a best-selling novel.
Jena Malone played the role of Carine McCandless, sister of Christopher McCandless. Though she had a supporting role, she very well captured the pain and anguish of separation from a family member.
IMDb Rating: 8.1/10
Here is the official trailer for Into The Wild:
Donnie Darko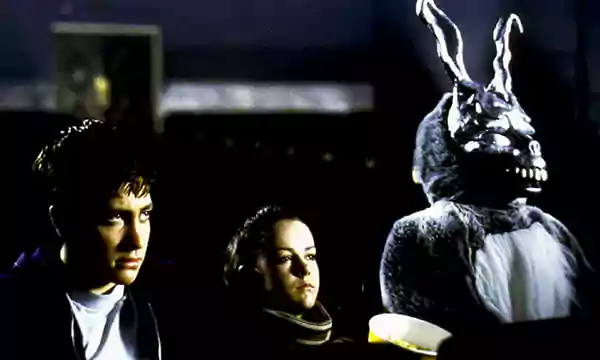 The psychological thriller, Donnie Darko, was released in 2001 and is considered one of the best of Jena Malone's movies and TV shows. The plot revolves around a teenager who starts having visions of a figure dressed up in a rabbit mask, called Frank. Frank leads Darko into doing things he might not otherwise do like vandalizing school property and rebelling against his parents.
Malone's character, Gretchen Rose, starts living near Darko's home under a fake identity to avoid her abusive stepfather. The two eventually fall for each other and starts dating. But will Frank affect their relationship as well?
IMDb Rating: 8/10
Here is the official trailer for Donnie Darko:
The Messanger
Jena Malone's The Messanger is a war drama movie that received a Golden Globe award nomination and two Oscar nominations. The movie stars Ben Foster as Will, a US Army staff sergeant. Malone plays the role of Kelly, Will's girlfriend who gets engaged to another man while he was away in the Iraq War. Despite her being engaged to another man the two confess their feelings to each other and engage in a sexual relationship.
The movie has some strong language and sexual content and hence is rated R. The cinematography and the cast have done a commendable job of making the story convincing.
IMDb Rating: 7.1/10
Watch the Trailer for The Messanger:
Neon Demon
The 2016 psychological horror film, Neon Demon, is directed by the renowned Refn who has directed masterpieces like Drive and Only God Forgives. The story is about an aspiring young model, Jesse. She shifts to Los Angeles to pursue her dream but ends up with three wicked women who are jealous of her youth and instant success.
This is one of the Jena Melone movies where she played a negative character. Her character, Ruby, is a lesbian makeup artist who along with her other two friends goes to extreme extents to bring down Jess. The movie has scenes of cannibalism and necrophilism.
IMDb Rating: 6.1/10
Here is the official trailer for Neon Demon:
Saved
Saved is a satirical comedy film released in 2004. The movie is set in an American Christian School and focuses on the life of Mary, played by Jena Malone. She and her group of friends follow Christianity and believe Jesus will have the solution to all their problems.
Mary's high school life takes a weird turn when her boyfriend confesses that he might be gay. Confused Mary seeks advice from her friends who ask her to save her boyfriend by having sex with him. This turns out to be her worst decision followed by other mishaps.
IMDb Rating: 6.7/10
Here is the official trailer for Saved:
Pride & Prejudice
The movie adaptation of Jane Austin's classic novel of the same name. The movie was released in 2006 and was well-received by the audience for the near-to-perfection representation of the novel. The plot revolves around five sisters, Jane, Elizabeth, Mary, Kitty, and Lydia Bennet.
Jena Malone plays the character of the youngest sister, Lydia Bennet. While their mother is desperate to get them all married off to a decent household, a wealthy bachelor Charles Bingley moves to their neighborhood. A series of events follow which leads to the two families bonding and eventually, each of them getting married.
IMDb Rating: 6.7/10
Here is the official trailer for Pride & Prejudice:
Life as a House
Life as a House is the story of a divorced man, George Monroe, who leads a bachelor's life in an old shack inherited from his father. His monotonous and boring life takes a rough turn when he is diagnosed with terminal cancer on the day he is fired from his job. He decides to revamp the old shack during his last days with the help of his son, Sam, who lives with his mother and stepfather.
Eventually, he realizes that along with his house, he is rebuilding all his relationships when everyone including his ex-wife and Sam's girlfriend, Alyssa Beck, played by Malone, is with him during his tough days.
IMDb Rating: 7.5/10
Click Here for to Watch the trailer for Life as a House:
Stepmom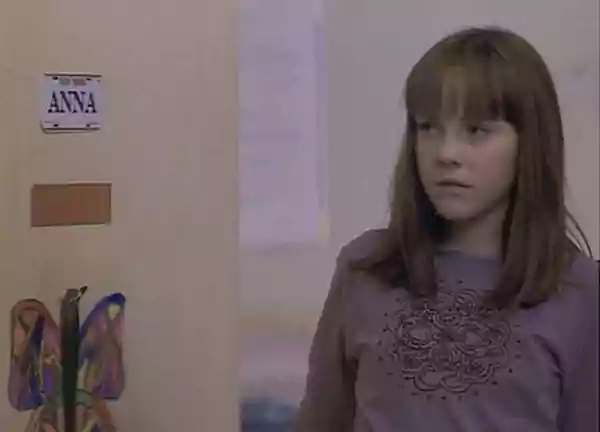 The movie, Stepmom, is a comedy-drama released in 1998. Luke and Jackie are a couple with two children, Anna and Ben. Things start going downhill in the family when Luke officially proposes to his girlfriend of one year, Isabel, for marriage. Jackie has a hard time accepting Isabel as her children's stepmom leading to a cold war between them.
Anna's character is played by Malone who is reluctant to accept Isabel as her stepmom and acts harshly towards her. The story gets emotional when Jackie is diagnosed with cancer which can be deadly for her.
IMDb Rating: 6.8/10
Watch the official trailer for Stepmom:
For Love of the Game
For the Love of the Game is one of Kevin Costner's baseball movies and was released in 1999. The movie is about a renowned player, Billy, who plays for Detroit Tigers. The movie is a flashback story of Bily who is playing his last game before retirement and reminisces about his whole life including his relationship with Jane.
Jane is a single mother to teenager, Heather, played by Jena Malone. The mother-daughter duo has affected the life of Bily in a positive way but things did not work out in their favor. Or did it?
IMDb Rating: 6.6/10
Watch the official trailer for For Love of the Game:
Conclusion
Among all the Jena Malone movies and TV shows it has been a tough call to list out the best ones we have tried our best. Since the actress has been a pivotal part of the industry from a young age, most of her life has been out in public. As an audience, we have always loved and adored the actress for her work. Her personal life is also no less than an inspiration for all of us and we wish to see her grow more in the future.