Max Thieriot laid the foundation for his acting career at a very young age. His debut comedy adventure film, Catch That Kid, was released in 2004 when he was just sixteen years old. Before that, he modeled for Gap and also worked on two short films.
Max Thieriot Movies and TV shows gradually became favorites of billions of people around the globe. Well, it's not shocking as he is the kind of actor who always works dedicately and never gets tired of learning and exploring more in his career. Besides being an actor, he is also a renowned vintner. Surprised right? You are in for a lot more surprises as the actor's personal life is no less than a cutesy romantic movie.
He owns vineyards with his childhood friends in his hometown on the Sonoma Coast. The wines are sold under his label 'Senses.' This was a childhood dream of Thieriot and his childhood friends, Christopher and Myles.
He married his high school sweetheart, Lexi Murphy. Lexi enjoys a private life, but Thieriot posts pictures of them together on his Instagram for all special occasions with the sweetest captions. 
Focusing back on the actor's professional life, we have listed below some of the best Max Thieriot movies and TV shows to date.
Also Read: Tom Hiddleston Movies and TV Shows With His Best Performances & Ratings
The Pacifier (2005)
The Pacifier was released in 2005. In this film, Thieriot played the role of a sullen teenage boy, Seth Plummer, the second child of the Plummer family. The Pacifier cast includes Vin Diesel, Lauren Graham, Faith Ford, Brittany Snow, Max Thieriot, Carol Kane, and Brad Garrett. 
The film is considered to be one of the best in Vin Diesel's career. It centers around Shane, who fails to protect Howard Plummer, who was working on a secret prototype project for the government. As a result, Shane is sent to stay at the Plummers and retrieve a secret project.
Shane has a hard time getting along with the kids especially Seth Plummer as he never lets anyone close to him and tries pulling pranks on Shane. Shane eventually gets closer to the kids and wins their trust. He comes to know that Seth has been skipping school for over a month and that he has also quit his wrestling classes.
When Shane inquires, Seth reveals that he never wanted to do wrestling. Shane follows Seth when he sneaks out of the house at night and learns that he has joined the production team for a musical. Shane decides to help him out with his show while also managing everything at home and at work.
| | |
| --- | --- |
| Rotten Tomatoes Rating: 21% | IMDb Rating: 5.6/10 |
Related: Complete Watch Guide to Fast and Furious Movies in Chronological Order
Kit Kittredge: An American Girl (2008)
Kit Kittredge is a comedy-drama film released in 2008. The film is set in Ohio and shows the life of Kit Kittredge, a 10-year-old girl, during the Great Depression. Kit always dreams of becoming a reporter and spends her days typing articles on the typewriter in her bedroom.
The Great Depression affected her family, and her father had to move to Chicago in search of a better job. Her mother decides to make some extra income by renting out space to three people, one magician, Mr. Berk, a mobile library driver, Miss Bond, and a dance instructor, Miss Dooley.
Kit's neighborhood encounters some muggings and robberies that interest her, and she decides to investigate and write articles about the same. People speculate that the crimes are committed by migrant workers who live in a nearby jungle area. When Kit sets out to investigate more on the matter, she comes across two young boys, Will and Countee, who live with the immigrants.
Kit is intrigued by their stories and decides to write about them. Kit tries to pitch her article to Mr. Gibson, who dismisses it, saying it is not interesting. Just then, another robbery takes place, and this time, the target is Kit's own home. Will becomes the prime suspect as the group has already left the town. The kit is confident that Will is innocent and is being framed wrongly, so she sets out to investigate further on the matter with her other two friends.
The trio finds out that the magician, Mr. Berk, was behind all the robberies and intentionally framed Will and the other immigrants. Everyone praises Kit for her hard work, and her article gets published in a major daily newspaper.
| | |
| --- | --- |
| Rotten Tomatoes Rating: 80% | IMDb Rating: 6.5/10 |
Nancy Drew (2007)
Nancy Drew is the movie adaptation of the famous mystery novel series of the same name. The movie was released in 2007, starring Emma Roberts as Nancy Drew, Josh Flitter as Corky, and Max Thieriot as Ned. 
Nancy and her widowed father, Carson, move to their hometown, where he encourages Nancy to lead a life like other kids of her age. Her father is worried about her obsession with solving crime mysteries, unaware that the home they live in is involved in a famous mystery.
Nancy feels left out in her new school and struggles to make new friends due to her outdated appearance. Corky, a younger boy, befriends her and helps her explore the new town. Her old friend Ned visits her a few days before her birthday, and they both share good chemistry.
Nancy gets involved in a complicated case when Jane reaches out to her regarding her missing daughter. She figures that the daughter might be taken away from Jane because of a will. She succeeds in recovering the will and figures out the mysterious death of movie star Dehlia Draycott, eventually reuniting Jane and her daughter.
The movie ends when Nancy visits Ned after all the chaos, and they both share a passionate kiss.
| | |
| --- | --- |
| Rotten Tomatoes Rating: 50% | IMDb Rating: 5.9/10 |
Related: Top 15 Emma Roberts Movies and TV Shows That You Shouldn't Miss
Fire Country(2022)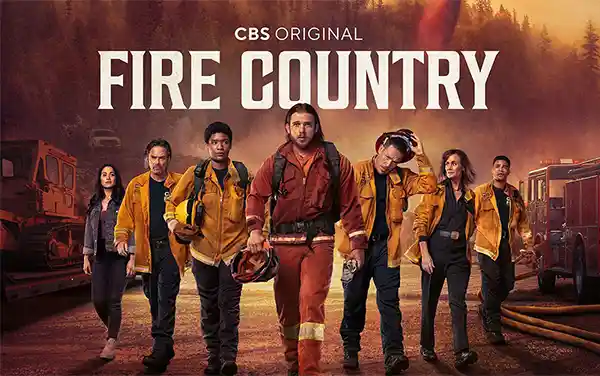 Fire Country is a TV drama series that comes under Max Thieriot movies and TV shows list. It is roughly based on the California forest fires. In this film, Thieriot plays the character of Bode Donovan who decides to volunteer for the California Conservation Camp Program with the intention of shortening his prison sentence.
Donovan gets an opportunity to work closely with professional firefighters and his former friends. They have to stop the huge forest fire that threatens to destroy everything on its way.
Thieriot has also worked as a co-creator of the series. The actor's personal experience with the firefighters during the California fires in 2007 inspired him to make the series. The series performed well domestically and is set for the release of season 2.
| | |
| --- | --- |
| Rotten Tomatoes Rating: 50% | IMDb Rating: 7.2/10 |
Foreverland (2011)
Foreverland was released in 2011 and highlighted Max Thieriot's acting skills in the best way possible. Thieriot plays the character of a terminally ill 21-year-old, Will Rankin, who leads a dull life waiting for his death.
Will has suffered from cystic fibrosis since birth and has spent most of his life preparing himself for D-day. He goes shopping for coffins on weekends, but his life takes a new twist when one of his close friends, Bobby, suffers and dies from the same condition. Bobby leaves behind a will where he shares his wish to spend the afterlife in a healing shrine in Mexico.
Will, along with Bobby's sister, Hannah, set out on their journey to Mexico with Bobby's ashes. They both take a Mustang and set out on the road trip to Mexico from Vancouver.
The movie is all about the duo's car journey and how they start bonding and building a relationship. They encounter various difficulties along the journey, with their car breaking down occasionally and Will's deteriorating health. But as Will explores more, his want to live gets stronger and he realizes how much time he has wasted waiting for his death.
| | |
| --- | --- |
| Rotten Tomatoes Rating: 50% | IMDb Rating: 6.2/10 |
Disconnect (2012)
Disconnect is a psychological drama film released in 2012. The plot focuses on three stories simultaneously that connect in the end. The story focuses on how the characters are disconnected from the ones they love and struggle to form a genuine connection in today's world despite living under the same roof.
The first story begins when a reporter, Nina Dunham, comes across an online video chat room where an underage boy named Kyle, played by Max Thieriot, works as a stripper for a man named Harvey. She decides to interview the boy and tries to save him from misery, but her plan backfires when the interview goes viral, and the FBI reaches out to her, asking for further details. Harvey is tipped off as he shifts all the boys to a different location.
Another story focuses on a teenager named Ben, who becomes a target of catfishing by his schoolmates, Jason and Frye. The boys circulate Ben's pictures to the entire school, and he feels humiliated. Unable to cope with the trauma, Ben decides to take his life but ends up in a coma. Ben's father decides to investigate the matter. He goes through Ben's phone and learns everything about his son's bullies. Jason's father deletes every piece of evidence from his son's phone when he learns about the crime, and both fathers have a face-off to protect their sons.
The third story that the movie focuses on is that of a couple who are having a hard time coping with the death of their only infant son. One day, Cindy decides to seek help through an online support group, only to discover that the couple's online identity has been stolen. They hire a private detective for the case and come across Schumacher, who has also been a victim of online identity theft, while Cindy confesses that this man has been comforting her online during the tough times.
| | |
| --- | --- |
| Rotten Tomatoes Rating: 71% | IMDb Rating: 7.5/10 |
The Astronaut Farmer (2007)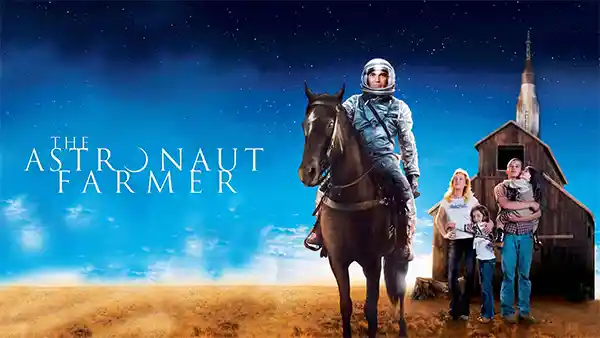 The Astronaut Farmer was released in 2007 and focuses on a man's never-dying dream of traveling to space. Charles Farmer is a former Air Force fighter pilot and an astronaut in training. Just when he is a step away from his dream, he has to quit due to his father's unfortunate death.
Charles never forgets his dream and decides to pursue it at any cost with his wife and children, who are his biggest supporters. Thieriot plays the role of his eldest son, Shepard. Charles becomes a media star when the government authorities learn about the project. They try to stop him from proceeding any further as it may be a threat to society's safety.
When Charles faces financial crises, he decides to replace the rocket fuel with a cheaper alternative and launches it. The project fails terribly, and he barely escapes death while causing serious damage to the area where it was launched. Later, his wife decides to support him with her inheritance. This time, Charles succeeds in his mission, orbits the Earth nine times, and returns safely. Everyone gives him a grand welcome and is amazed by his hard work and dedication.
| | |
| --- | --- |
| Rotten Tomatoes Rating: 58% | IMDb Rating: 6.3/10 |
Suggested: 11 Best Jason Statham Movies List to Watch Action Packed Movies
Chloe (2010)
Chloe is an erotic thriller released in 2010 starring Amanda Sayfried as Chloe, Julianne Moore as Catherine, Liam Neeson as David, and Max Thieriot as Michael.
David is a college professor and is married to Catherine, who is a gynecologist. Together they have a son named Michael. Their lives take a dramatic turn when Catherine suspects her husband of cheating when she finds a picture on his phone. When she comes across a call girl named Chloe, she decides to use her to test David's loyalty.
Chloe lies about David cheating on Catherine with her because she is romantically interested in Catherine. Catherine is unaware of the fact that she trusts Chloe and cheats on David with her. When Catherine decides to confront her husband, she learns that David was never unfaithful and that Chloe lied all this time. She confesses everything to David, and he understands her side of the story and forgives her.
| | |
| --- | --- |
| Rotten Tomatoes Rating: 51% | IMDb Rating: 6.3/10 |
Bates Motel(2013-17)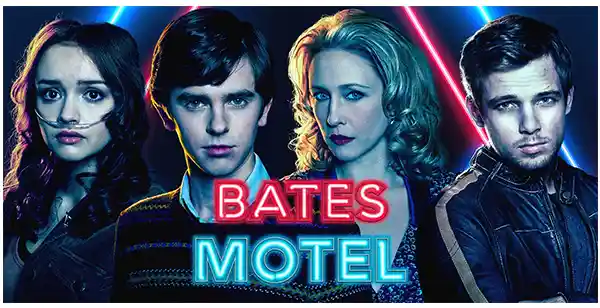 Bates Motel is Max Thieriot's TV show that focuses on the lives of Norman Bates and his mother, Norma, after the death of her husband. Norma decides to buy a motel, but things start getting complicated from day one when they murder the former owner in self-defense. They decide to dispose of the dead body secretly, but the town's sheriff gets skeptical about the sudden disappearance.
The series further escalates when Norman's mental health worsens with time, and Norma's ways of protecting her son fail. In an attempt to keep him and herself safe, Norma decides to marry the town's sheriff, Romero, so that she can avail of his insurance and for Norman's further treatment. In the final season, Norma is dead, and Norman struggles to lead his life on his own.
| | |
| --- | --- |
| Rotten Tomatoes Rating: 93% | IMDb Rating: 8.1/10 |
SEAL Team (2017-22)
SEAL Team is a military-based American drama series. It has 7 seasons so far that are all quite popular. The Navy SEALS are divided into different subunits, and the series focuses on a unit called Bravo. The unit consists of the leader, Jason Hayes, and members, namely, Ray Perry, Sonny Quinn, Clay Spencer, Mandy Ellis, and Lisa Davis.
The series beautifully showcases each and every character's traits and their professional and personal life. The tight-knit group faces the harshest challenges together and shares a mutual feeling of unwavering patriotism. If you love action, you are in for a treat with this one.
| | |
| --- | --- |
| Rotten Tomatoes Rating: 71% | IMDb Rating: 7.8/10 |
Also, Check Out: