Zendaya Maree Stoermer Coleman known mononymously as Zendaya is among the youngest and most versatile faces of Hollywood. She has become one of the most prominent and influential names today and does not even need an introduction of any kind. But that does not stop us from skipping that part because of course how else are we gonna express our love and admiration for The Zendaya!
From acting to singing to dancing, our girl does it all. And does so well that she is the youngest recipient of the Primetime Emmy Awards. The last few years have undoubtedly been Zendaya's era from her role as MJ in Spider-Man to being the Marie to her Malcolm in Malcolm & Marie to being the drug abuser Rue in Euphoria, she quite literally slayed 💅.
Zendaya started her career at the very young age of 14 she first appeared in Disney's sitcom Shake It Up. At 26, she has already showcased what an impressive career graph should look like.
Zendaya: Beyond The Screen
Being a public figure definitely comes with a lot of spotlight and Zendaya has never shied away from the attention. She keeps it real behind the lights, camera, and action.
Zendaya's parents were teachers in Oakland. She is a trained dancer and started her dancing journey at the age of 8. Eventually, she was offered roles in local theatrical plays. One thing led to another and in no time she was working as a child model and appeared in various commercials.
She became a household name in the West with her debut television series Shake It Up, Disney's dance-based sitcom. She released her first single Swag It Out in 2011 and the song became a theme song for the teens then. Since then the star has released various songs and each one stays true to her vibe.
She put her dancing skills to the test when she participated in the 16th season of the dance reality show, Dancing With The Stars. Her talent was recognized and appreciated by all as she bagged the title of first runner-up on the show's finale episode.
Her social media often showcases her goofy and quirky personality, one of the many qualities that have earned her a loyal fanbase. Overall there is nothing Zendaya can't do and look so good while at it.
So to honour the multi-talented diva she is, here is a list of Zendaya movies and series to make your next binge-watch session worth the time.
Malcolm & Marie is one of the recent projects of Zendaya in which she was seen opposite John David Washington. Both of them came together not only as the lead but also as producers of the movie.
The movie went on the floor during the COVID-19 pandemic and is shot in black and white. The cinematography and storytelling were much appreciated along with both the actor's acting skills. The whole movie's plot is based on just one night between a couple, Marie, played by Zendaya, and Malcolm, played by John. Malcolm is a filmmaker and Marie is his girlfriend and a retired actress.
Malcolm and Marie return back from Malcolm's film premiere and an upset Marie starts an argument over how Malcolm did not thank her in his speech at the premiere. He tries to dismiss her argument saying she is just acting immature. Maries feels that the lead character of Malcolm's film is based on her real life and that he is not ready to address her regarding the same.
Malcolm's protagonist, Imani, is a drug addict black woman and Marie being a drug addict herself in the past feels that Malcolm could only portray the character and her struggles with authenticity because of Marie. She accuses Malcolm of being self-absorbed and that his ego won't allow him to give credit to anyone but himself. She also feels that she could have done justice to the character of Imani because she has been in her shoes.
The whole plot is about the couple's argument and the deep and meaningful dialogues and script combined with both the actor's chemistry in the monochromic setting provide the much-needed depth to the film.
Here is the official trailer of the movie: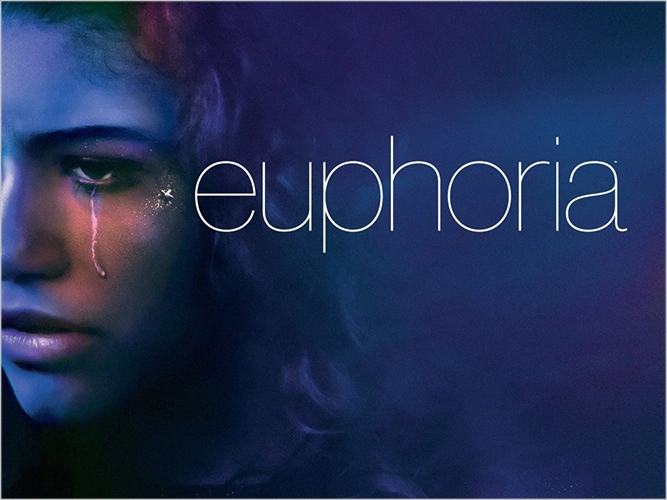 Euphoria was the talk of the town as soon as the series was released. The series focuses on a bunch of high school friends who are navigating through life while also struggling with their addictions, sexual life, and past traumas. The whole cast was appreciated for the realistic portrayal of each character and their struggles.
Zendaya played the character of a bipolar and depressed drug addict, Rue Bennett. Rue struggles to deal with her father's death due to cancer and resorts to substance abuse. She is fresh out of the rehab center and goes directly to get drugs from one of her close friends. Jules Vaughn is the new girl in town who sparks Rue's interest.
It is made clear in the story that Rue identifies as a lesbian and Jules is a transgender woman. The striking contrast between the characters is well portrayed through their appearance. Jules always dresses up in feminine pastel clothes and bright makeup while Rue can be seen in dull colors baggy clothes with sneakers and messy hair throughout the series. For the first time, Rue decides to stay clean after Jules refuses to be friends with someone who doesn't care about themselves.
Both of them fall hard for each other and on the way struggle with their own traumas which sometimes complicate their relationship. The series has two seasons so far and season three is under making.
Here is the official trailer of the series:
Suggested Post: How Many Top Gun Movies Are There? Top Gun Franchise Explained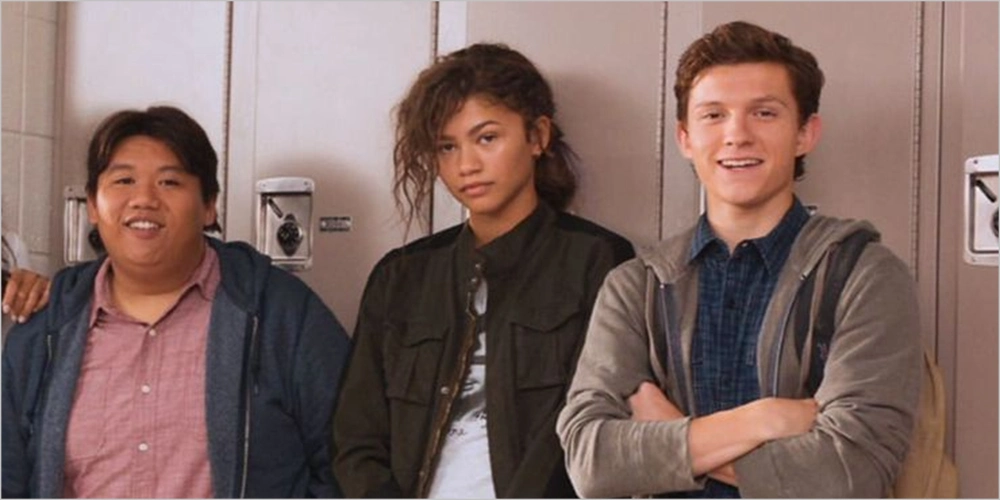 Spider-Man: Homecoming was released in 2017 and marked Tom Holland's entry into the Marvel Universe as Spider-Man followed by two other sequels. Zendaya can be seen playing the character of Michelle Jones, popularly known as MJ, who is also the love interest of Peter Parker aka Spider-Man.
MJ's character is an introvert who struggles to open up to people and get close to them. In the movie, she succeeds in identifying Peter Parker's dual identity as Spider-Man. Later when she is assigned the role of the captain of the school's Academic Decathlon team she gets confident and makes new friends in the school including Parker and his best friend, Ned.
Homecoming saw the beginning of MJ and Parker's romantic relationship when they both confess their feelings to each other. MJ also reveals that she has had feelings for Peter for a long time but was too scared to admit it. The chemistry between both the actors was loved so much that both of them were rumoured to be dating in real life.
Here is the official trailer of the movie:
Spider-Man: Far From Home is the sequel to Spider-Man: Homecoming with the same cast and characters. Zendaya and Tom Holland can be seen again playing the characters of MJ and Peter Parker. The movie was released in 2019.
The story focuses on Parker's struggles with coping with the death of his mentor, Tony Stark. While Parker has decided to take a break from his superhero role, he and his classmates are sent to Europe for a school trip. Unfortunate events follow them and Parker has no other option but to get back on his superhero role to save his friends and the love of his life, MJ.
The movie focused more on MJ and Parker's romance as the characters went out on proper dates and opened up to each other.
Here is the official trailer of the movie: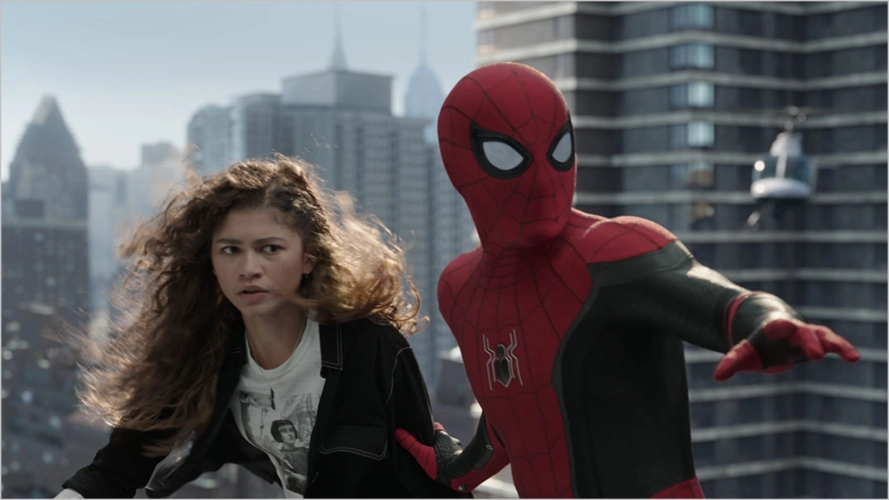 Spider-Man: No Way Home was released in 2021 and was the third part of Tom Holland's Spider-Man movie series. The movie was filled with emotional surprises, both good and bad, for all the Marvel fans. The movie witnessed all three Peter Parkers together on screen played by Tobi Maguire, Andrew Garfield, and Tom Holland.
The movie starts when Peter's real identity is revealed in the media and he is portrayed in the wrong light leading to people bashing him for the wrongdoings he never did. When his loved ones are dragged into misery he decides to approach Dr. Strange to delete people's memories of him but when he keeps suggesting alterations the multiverse breaks and all the villains and creatures from different universes enter their world.
When Peter realizes that he is putting everyone's life in danger, especially his love, MJ, he decides to go with the original plan. He promises MJ and Ned that he will come looking for them after they have lost their memories of him. But he decides against the plan when he realizes it for the sake of their safety and feels that their lives are better off without him.
Here is the official trailer of the movie: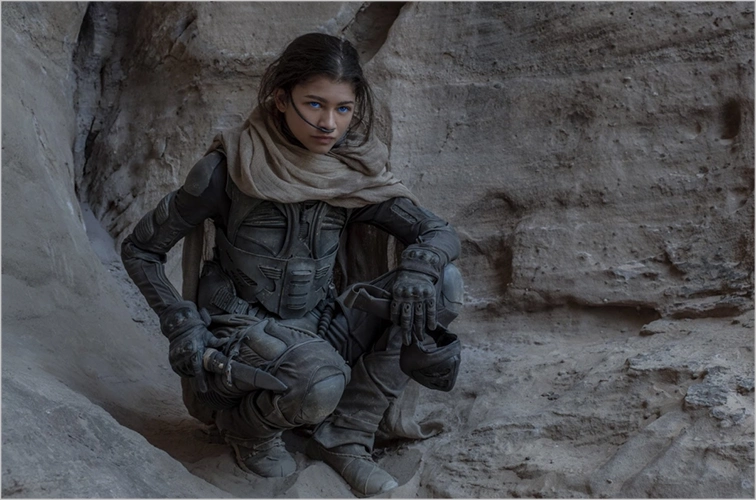 Dune is based on Frank Herbert's sci-fi novel of the same name and was released in 2021. The movie is a multi-starrer with Timothee Chalamet in the lead who plays the character of Paul Atreides. Zendaya plays the character of Chani, who is part of Stilgar's tribe and Paul's love interest. Though Zendaya has a limited screen time in the movie her role is a pivotal one and should not be missed.
Paul is the heir of the House Atreides on a faraway futuristic planet. Paul is gifted and has visions of the future which indicates a threat to the lives of his people. In his visions, he often sees Chani's face whom he has never met in his life. In order to safeguard his people from any potential dangers and threats he decides to follow his visions and reaches a deserted planet where he meets Chani and recognizes her from his visions. Paul is challenged for a ritual one-on-one fight with Stilgar's warrior which Paul wins and fulfills his father's wish of bringing peace to the Arrakis.
The movie will soon have a part two and the makers have confirmed that the second part will focus more on Zendaya's character, Chani.
Here is the official trailer of the movie:
The Greatest Showman is a biographical musical drama film based on the real-life story of P.T. Burman who became a worldwide sensation in show business. The movie has an ensemble cast with Hugh Jackman in the lead and Zac Efron, Zendaya, and Rebecca Ferguson can be seen in a pivotal role. Though the movie had Jackman in the lead our girl Zendaya stole the show and everyone's hearts with her introverted African American trapeze performer charm.
The movie begins with P. T. Barnum's childhood when he struggles financially and his father works for the Hallet family. Barnum falls for Charity, Hallet's daughter. When Barnum has to move out he and Charity decide to stay in touch via letters and reunite as adults to get married. Together they start a family in New York with their two daughters. Burnam is ambitious and dreams of achieving something big in his life.
While exploring and failing at trying fresh ideas that can draw the attention of the people Barnum decides to start "Barnum's Circus" with known playwright Phillip Carlyle. Philip has a love-at-first-sight experience with trapeze artist, Anne. He works hard towards publicising the circus on a large scale while also struggling with his relationship with Anne due to his parents' and society's discrimination towards black people.
Barnum loses everything overnight when he is away with a famed opera singer Jenny Lind for her U.S. tour. He returns to find his circus burning and his wife and children leave him when they see Barnum and Lind's scandalous kissing picture in the newspaper. His troop tries to console him and assures him to stay by his side which gives him the strength to start again. He succeeds in establishing back his circus and also reconciles with his wife while Philip and Anne decide to spend their life together.
The hit song from the movie "Rewrite The Stars" is sung by Zendaya herself which became a huge hit.
Here is the official trailer of the movie:
With Smallfoot Zendaya once again proved that there is literally nothing that Zendaya can't excel in. Smallfoot is an animated movie with Zendaya voicing the character of Meechee.
The story focuses on a Yeti community (not the huge scary ones, these are huge but adorably cute) that is unaware of human existence. The story revolves around a Yeti community that lives high above the mountain untouched by the human race. One day, while Migo is out with his father he gets distracted and witnesses a plane crash. A human lands on the mountains and Migo is convinced that he saw the legend of the "small foot."
Migo goes around telling everyone what he saw but no one seems to believe him and instead is asked to be banished from the village. Heartbroken Migo comes across a secret society led by Meechee whom Migo secretly likes. The society is called the Smallfoot Evidentiary Society. They decide to set out on finding more about the 'smallfoot' which leads Migo into the human world.
Here is the official trailer of the movie: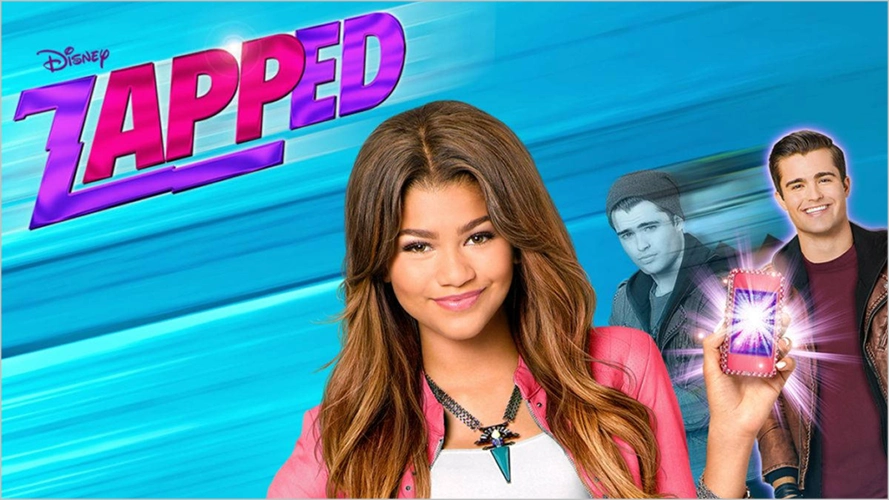 Zapped was Zendaya's very first lead role with Disney. The Disney original movie was released in 2014 in which Zendaya plates the character of a high schooler named Zoey Stevens. Zoey is the only child until her widowed mother decides to remarry a man with three sons.
Zoey is not happy with suddenly not being the only child in the family but her life takes an unexpected turn when her phone goes through an accident and develops a freaky app on its own. A frustrated Zoey downloads the app whose original purpose was to control the family dog but after an accident, she discovers that the app can now control all the men in her life, including her annoying step-brothers and her crush.
Zoey is a skilled dancer and while her rival gets suspicious about Zoey and the sudden change in all the boys around her she steals Zoey's phone. It follows a series of comedic events and struggles but after succeeding in retrieving the phone Zoey sets everything back to normal and wins the dance competition.
Here is the official trailer of the movie: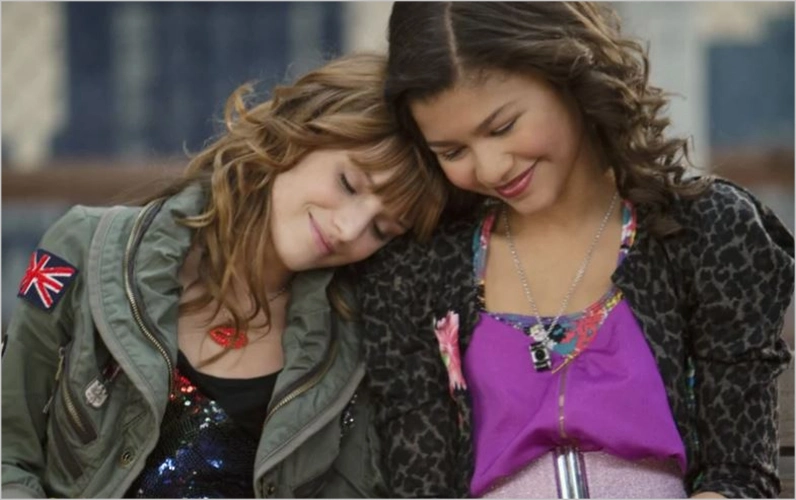 Last but definitely not least on the list is Shake It Up, which ironically is the first of Zendaya's career. Yes, it all began with Disney's dance-based sitcom series which starred Zendaya and Bella Thorne in the lead as Rocky Blue and CeCe Jones. Even the theme song Everybody Everybody was a hit during the time sung by none other than Selena Gomez.
The series aired on Disney Channel from 2010-2013 and had 3 seasons. Rocky and CeCe are two teenagers who dream of becoming professional dancers someday. The whole series focuses on their adventurous rollercoaster ride toward their dream. They get a chance to fulfill their dreams when they are selected for a local dance reality show "Shake It Up, Chicago." The story then focuses on how the duo struggles to maintain their status while also trying to live like the other high schoolers.
Here is the official trailer of the series:
Conclusion
It is safe to say that Zendaya is the future of Hollywood cinemas and she has proved her worth at a very young age. She is a gem with talent that exceeds her age. The numerous accolades that she has won over such a short span of time are the testimonial of her undeniable hard work. We can't wait to watch what her future holds and be gifted with her screen presence.
Also Read: