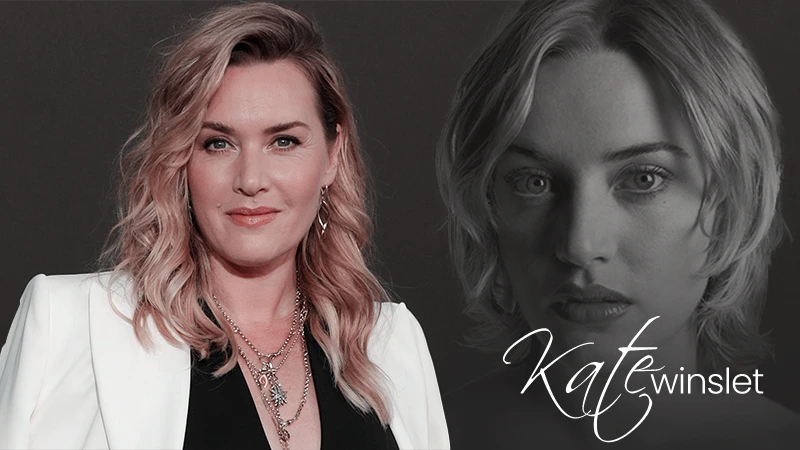 The 90s generation will always remember Kate Winslet as Rose from the classic romance Titanic. Though the movie is not the one that gave her a breakthrough, she became a global icon after Titanic.
The actress has won numerous accolades for her portrayal of strong female characters, especially in period dramas, including a Grammy and an Academy Award.
Winslet laid the foundation for her portrayal of period roles with her 1995 release, Sense And Sensibility, for which she bagged the British Academy Film Award in a supporting role category.
Winslet has had a rough childhood with limited financial means and her family of generational actors inspired her from a very young age to pursue acting. Winslet got a chance to debut at the age of sixteen as one of the main characters of the television series Dark Season.
Winslet married director Jim Threapleton in 1998 and had a daughter together. The couple parted ways within three years of their marriage and Winslet stated that the marriage was a mess. Later in 2003, she dated and married director Sam Mendes and the couple had a son together. When rumours of Mendes having an extramarital relationship started surfacing, the couple divorced in 2010.
Winslet has never shied away from admitting that two broken marriages have left her heartbroken but she decided to focus on herself and her children. She is currently happily married to businessman Edward Abel Smith and has a son together.
Despite facing emotional turmoil in her personal life she has stood strong like the characters she plays on screen. To honour her exceptional career we have curated a list of Kate Winslet's best movies to date.
Eternal Sunshine of the Spotless Mind starred Jim Carrey opposite Kate Winslet and was released in 2004. The movie came up with a unique tragicomedy concept and touched the hearts of people in a way that it is still loved even after years.
Jim Carry plays the character of Joel Barish, a timid character who dates outgoing and lively Clementine Kruzynski, played by Kate Winslet. After a two-year relationship, they part ways when things get sour between them.
Joel is heartbroken and devastated when he learns that Clementine went to the extent of undergoing a painless but detailed surgery to erase their memories from her mind. He decides to follow the same procedure to make himself feel good. But halfway through the surgery when he gets flashbacks of all the happy moments spent by them together, he decides against it. But since the procedure has already started he can't quit midway.
Joel's doctor, Howard, is caught cheating with Mary and Howard's wife reveals that Mary is Howard's ex and he deleted her memories of them together. Mary is disgusted by this revelation and decides to mail all the records of Howard's patients to each of them.
Joel and Clementine run into each other once again and instantly feel a connection and go on a date. They are surprised when they receive Mary's mail and decide to part ways when they learn about the bitter memories shared by them but decide to give each one more chance this time.
Here is the official trailer of the movie: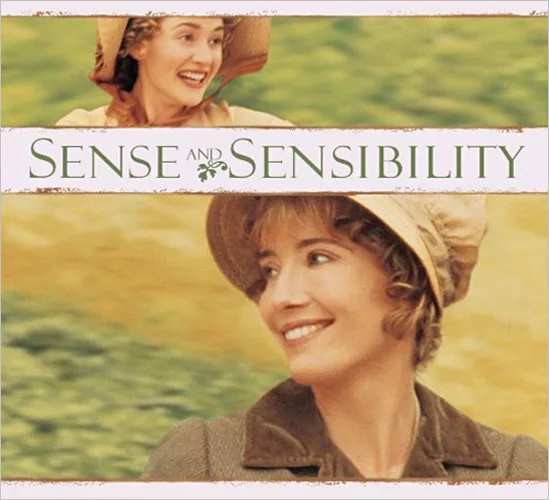 The movie Sense and Sensibility was released in 1995 and is the adaptation of Jane Austin's one of the most loved novels of the same name. Sense and Sensibility marks Kate Winslet's one of the most loved period drama movies. The fact that it is the adaptation of Jane Austin's novel is enough to draw the audience towards the plot.
The story starts when Mr. Dashwood dies and leaves a huge portion of his wealth to his first wife and her son, John. Kate Winslet plays the character of Marianne, one among the three daughters of Mr. Dashwood and his second wife. Marianne is the middle child with Elinor and Margaret being the eldest and the youngest respectively.
John and his wife make it hard for the sisters to continue living at the estate, eventually forcing them to move out. One of Mrs. Dashwood's cousins offers them a small cottage to live in. The movie portrays the affection between two different yet similar sisters, each personifying sense and sensibility. Marianne finds herself trapped in a love triangle where she falls for John Willoughby while Colonel Brandon falls for her.
Elinor and Edward fall for each other, but Lucy creates misunderstandings between them. On their way back home from an event, Marianne gets seriously sick as she tries to meet Willoughby in torrential rain. In the end, Edward talks to Elinor and clears all the misunderstandings while Marianne eventually falls for Colonel Brandon and they marry each other.
Here is the official trailer of the movie:
Titanic is undoubtedly a timeless masterpiece; sometimes, it's hard to digest that the movie was released in the 90s. The tragic story of the sunken ship Titanic mixed with the intense love story of the famous characters Jack and Rose, left an irreplaceable mark in the hearts of the audience.
The whole movie is shot on a ship and begins when 17-year-old Rose boards the Titanic with her mother, Ruth, and wealthy fiance, Cal. Rose starts contemplating her loveless engagement with Cal but is left with no option as her mother feels this arrangement is the only way to solve their financial crisis. On the ship, Rose befriends a poor but kind and talented Jack and falls for him.
Rose takes him to her VIP suite and asks Jack to paint a nude portrait of her, only wearing the 'Heart of the Ocean' necklace. Jack and Rose later witness the ship's collision with the iceberg and decide to alert everyone, but just then, Cal discovers the portrait of Rose and gets furious. He gets Jack arrested on the ship, but by that time, the ship starts sinking, and rescue operations are in full fledge. Meanwhile, Cal tries every possible way to escape a tragic death. Rose refuses to leave Jack's side, and when the ship sinks, they manage to find a piece of plank that can accommodate only one of them. Jack promises her to stay alive but dies of hypothermia.
Rose is shown as a centenarian who lived her life to the fullest just like how Jack asked her to.
Here is the official trailer of the movie: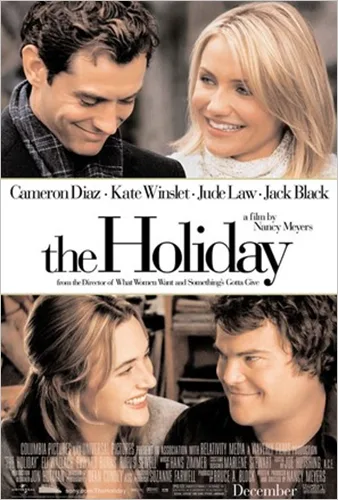 The Holiday is a romantic comedy released in 2006 with an amazing star cast of Kate Winslet and Cameron Diaz playing Iris and Amanda respectively. Iris and Amanda are in a sinking relationship where their partners cheated on them. They come across each other on a home swap website. They both are in desperate need of a getaway and decide to swipe homes.
While Iris enjoys her stay at Amanda's bigger house, Amanda starts having second thoughts about her stay. Just when she decides to leave she comes across Iris's brother, Graham, and an undeniable chemistry sparks between them. Meanwhile, Iris meets Amanda's elderly neighbour, an Oscar-winning writer, and opens up about her past relationship with him. He guides her and suggests some movies with strong female protagonists so she can be the main character of her life.
She also gets close with Miles, Amanda's ex-boyfriend's colleague. Miles gets cheated on by his girlfriend. Iris and Miles decide to spend Christmas together, sharing each other's stories. She learns that Miles is a widower with two daughters and feels that they do not have a future together even if they were to get into a relationship. When returning home, Amanda realizes her feelings for Miles, and they both decide to get into a long-distance relationship. The movie ends with a heartwarming scene of Iris, Amanda, Miles, and Graham celebrating New Year together.
Here is the official trailer of the movie:
The Reader marks one of the pivotal movies of Winslet's career as she won the Oscar award for the best actress category for her portrayal of Hanna's character. The movie was released in 2008 and is an adaptation of Bernhard Schlink's novel of the same name.
The Reader is set around the time of World War 2. Michael is a 15-year-old who gets sick when traveling home via a tram. Hanna, who is 35 at the time notices and helps him get home safely. When Michael's health gets better he decides to visit Hanna to thank her for her kindness. They feel an instant connection and start a secret affair. Hanna often asks Michael to read her stories from his books, which becomes their routine activity. But Michael is devastated when one day Hanna disappears without any notice.
While Michael is still heartbroken over Hanna, he unexpectedly sees her in a court hearing after eight years while he is studying law. He is shocked to learn that she is a defendant in the courtroom for a Nazi war crime trial. He discovers that Hanna is illiterate but is ashamed of admitting it in front of everyone and hence is sentenced to a lifetime imprisonment. Michael reconnects with Hanna but keeps his distance. Hanna slowly learns to read and write with the help of recordings of books sent to her by Michael.
On the day of her release, Michael decides to pick her up but learns that Hanna hanged herself in prison. She left behind her savings for Ilana but when Ilana refused to accept, Michael decided to donate the money to a Jewish literacy organization.
Here is the official trailer of the movie:
The Dressmaker is a comedy-drama released in 2015. The movie is set in the 90s in a fictional small town, Dungatar, in Australia. Kate Winslet plays the character of Myrtle Dunnage and Liam Hemsworth plays her love interest, Teddy McSwiney.
At age 10, Myrtle is blamed for her classmate, Stewart's, death and is sent away from the town. She returns to the town after a long 25 years to take care of her mentally unstable mother. She is now an independent woman known for her dressmaking skills and is famously known as Tilly. Teddy meets Tilly during a local football match finale, where all the players are distracted by Tilly's alluring dress. The town's women start approaching Tilly for her dressmaking skills. Tilly and Teddy develop a romantic relationship and he helps Tilly recollect her memories of Stewart but dies during the process. Her close friend Molly also dies from a stroke as she consoles Tilly. The townspeople are once again convinced that Tilly is cursed.
One day when the townspeople are away to watch a play, Tilly sets fire to the whole town, declaring that she is no more cursed, and returns back to Paris.
Here is the official trailer of the movie: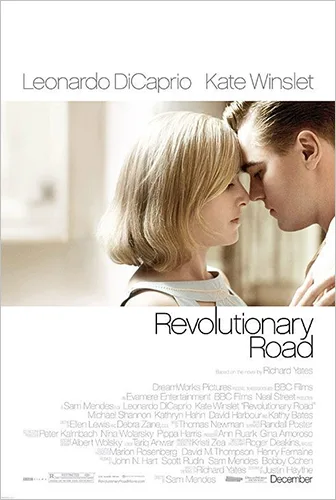 Revolutionary Road is the movie adaptation of Richard Yates' novel of the same name. The movie saw the loved pairing of Kate Winslet and Leonardo DiCaprio years after the release of Titanic. The actors played the characters of a couple, Frank and April Wheeler, who struggle to find the lost spark in their marriage.
April aspires to be an actress, while Frank works at a dock and wants to be a cashier. They both meet at a party and decide to marry each other when Frank gets a job in the sales sector at a company. They rent an apartment together and become close with the owner Helen and her husband, Howard Givings. Their marriage starts going downhill when they fail to cope with their personal problems and failures in life.
Frank ends up cheating on April with his secretary under the influence of alcohol. On the other hand, April suggests they should shift to Paris for a change so she can also get a chance to support the family and hence Frank can take a break from his monotonous life. They start planning out everything but are forced to reconsider when Frank is offered a promotion in the company, and April gets pregnant once again. April does not want to keep the child as she feels they aren't ready for a second child. The couple feels that the love between them has died, and April decides to perform a suction aspiration on herself when no one is home. Due to heavy blood loss, she ends up dying at the hospital. Heartbroken and devastated, Frank moves out of the city and tries to spend quality time with the children.
Here is the official trailer of the movie:
Little Children was released in 2006 and is a romantic psychological drama starring Kate Winslet and Patrick Wilson in the lead. Winslet plays the character of Sara Pierce, a woman trapped in a loveless marriage. Just when she starts accepting her fate, she meets Brad Adamson, a law student and father of a 4-year-old, Aaron.
Brad and Sara's daughter, Lucy, go to the same school. They instantly feel a connection and decide to become friends. One day when a sex offender, Ronnie, from their neighborhood, is released from jail and spotted with the kids, Sara takes both the kids to her house and puts them to sleep. Brad and Sara have a weak moment, and they end up having sex.
Brad's wife, Kathy, gets suspicious of her husband and Sara and decides to invite her family over for dinner so she can confirm her doubts. Further, Sara goes to cheer Brad during his football match.
Larry is a former cop who is keen on kicking Ronnie out of society and harasses him from time to time. One such incident leads to Ronnie's mother's death. Ronnie is devastated and finds his mother's letter in which she asks him to be a good boy. That night he wanders in the park rethinking his life, while Sara and Brad also decide to meet at the same park but end up missing each other.
Larry finds Ronnie in critical condition as he has castrated himself and rushes him to the hospital. Kathy runs into Brad, and leaves together while Sara returns home with Lucy.
Here is the official trailer of the movie:
Labor Day is the adaptation of Joyce Maynard's novel of the same name and was released in 2013. The movie stars Kate Winslet as Adele Wheeler, a depressed single mother, and Josh Brolin as Frank, an escaped convict.
Adele's husband left her and their son, Henry, after her multiple miscarriages. The mother and son duo learn to live in their space as they both struggle with the absence of Mr. Wheeler. Their life takes a turn when one day they come across Frank, an escaped convict. Adele takes him home as he is injured and takes care of him. They learn that Frank is wanted by the police for murder.
Eventually, Frank showcases his better image and continues living with Adele and Henry. He teaches Henry and Adele how to play baseball and bake a peach pie, while Adele teaches both of them how to dance. Henry starts feeling that Frank might be the perfect companion for his mother. They develop a deep bonding, but Frank's criminal background hinders the way.
They plan to withdraw all their savings and run away to Canada. A series of events follow, which makes people suspicious of the Wheelers. Before they can execute their plan, the police come knocking at their door and Frank has no choice but to surrender for the sake of Adele and Henry. The movie ends when years later, Frank comes across Henry's picture in a magazine promoting his pie shop. Frank writes to Henry asking about them and the latter is more than happy to reunite with Frank.
Here is the official trailer of the movie:
Finding Neverland is a biographical fantasy film released in 2004. Those waiting for Johnny Depp's upcoming movies should see this one as well, as this will make you love him even more.
The movie is about the real-life story of J.M. Barrie, the creator of Peter Pan, and a family who inspired him for his renowned work. Johnny Depp plays the character of Sir James Mathew Barrie, and Kate Winslet can be seen playing Sylvia, a widow who lives with her four kids, George, Jack, Peter, and Michael.
The movie is set in the early 90s when Barrie loved to write plays. When he meets Sylvia and her kids, they instantly connect, followed by a strong friendship between them. The kids' imaginative antics instantly inspire Barrie to write his next play. Sylvia's health starts deteriorating, and the source of her illness is unknown. Barrie takes her and the boys on adventures and includes the incidents in his play. Society starts questioning his and Sylvia's friendship but he does not seem to care, as Sylvia needs him during the hard times.
Barrie finishes writing the play, which is a huge success on the opening night. But when Sylvia is not seen in the audience, he goes to her house, where her health has worsened, and decides to arrange for the show at her house. They all have a good time, but Sylvia eventually dies, leaving behind a will asking Barrie and her mother to take care of the children, to which both of them readily comply.
Here is the official trailer of the movie:
Also Read: