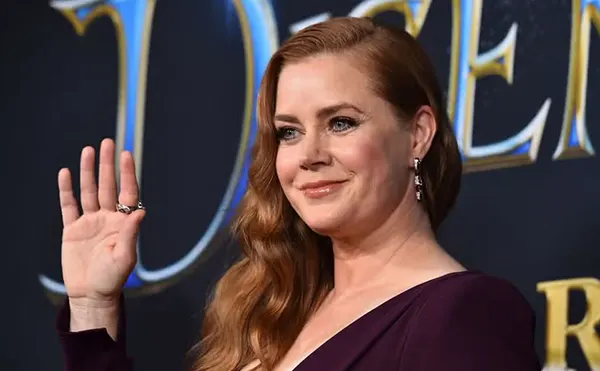 Amy Adams is an actress who has created a strong fan base with her acting talent and has earned immense respect both within and outside the industry. The two times Global Globe winner has strong roles in an array of genres. She has become one of the most sought-after stars in the business. Having earned five Academy Award nominations and seven Golden Globe Award nods the actress has time and again proved herself. Moreover, she has also been acknowledged with several awards from esteemed organizations such as Screen Actors Guild, BAFTA & Critics' Choice Awards.
The list of Amy Adams movies is very long, from her rom-com to her dramas, it seems like Amy Adams can do no wrong when it comes to film roles! With so many amazing movies in her repertoire, it's difficult to narrow down our absolute favorites – but we've done just that! Here is the top Amy Adams movies list you ought to check out for your movie date night.
About Amy Adams
Before movies, Amy Adams used to work as a dancer in dinner theaters. She had a notable start in 1999 with a satirical comedy, Drop Dead Gorgeous. Her big breakthrough came in the 2005 independent film "Junebug" which earned her an Academy Award nomination for Best Supporting Actress – further propelling Amy's name to new heights. She has never looked back since then.
Just before her big break in "Junebug" movie Amy Adams met the love of her life, Darren Le Gallo, and have been together for over two decades. The couple got married in 2015 and have a beautiful daughter together.
Some of the best movies in Amy Adams movies list have graced the silver screen in a multitude of hits, such as "Enchanted" (2007), "Doubt" (2008), and her Oscar-nominated performance in "Arrival" (2016). Her talent on television is just as impressive – she was noted for her role in HBO's mini-series "Sharp Objects" (2018) which earned critical acclaim. She continues to bring depth and complexity to all projects she takes part in.
Not only has Adams achieved great success in her acting career, but she has also added to it by providing the voices for a number of animated films and even releasing an album of original songs. Here is the Amy Adams Movies list in order
Also Read: Top 10 Kate Winslet Movies With Her Best Performance
Best Amy Adams Movies List in Order
Look no further for Amy Adams' diverse acting abilities – here is a list of Amy Adams movies that are the best feature films that demonstrate her impressive talent.
Arrival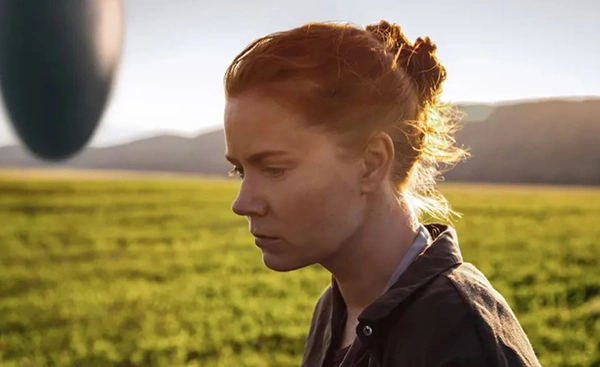 Denis Villeneuve's 2016 American science fiction film, "Arrival", seamlessly combines Eric Heisserer's captivating script with Amy Adam's mesmerizing performance as Louise Banks – a linguistics professor who is recruited by the military to decipher messages from alien spacecraft that have descended on Earth.
In movie, Amy Adams has been heralded for her absorbing performance as Louise Banks in the film. Her interpretation was subtle and profound, embodying a woman's struggle with suffering and the chance of an earth-shattering disaster.
IMDb rating: 8.0
Here is the official trailer of the movie:
American Hustle
In 2013, acclaimed director David O. Russell brought to life the legendary FBI ABSCAM operation of the late '70s and early '80s in his Academy Award-winning crime-comedy-drama "American Hustle". An ensemble cast including Christian Bale, Bradley Cooper, Amy Adams, and Jennifer Lawrence delivers a spectacular performance that will captivate audiences from start to finish. American Hustle is a must-watch movie on Amy Adam's movies list.
In the widely acclaimed "American Hustle" movie Amy Adams portrays Sydney Prosser, a talented and equally seductive con artist who joins forces with Christian Bale's character Irving Rosenfeld to help the FBI in their ABSCAM mission. Critics heaped praise upon her performance, commending her ability to match up against an all-star cast. Not surprisingly, she was also nominated for an Academy Award for Best Supporting Actress due to her remarkable work on this film.
IMDb rating: 7.2
Here is the official trailer of the movie:
The Master
"The Master" is a 2012 American psychological drama film written and directed by the renowned Paul Thomas Anderson, another best in the list of Amy Adams movies. Boasting an all-star cast of Joaquin Phoenix, Philip Seymour Hoffman, and Amy Adams, this compelling movie follows Freddie Quell, a deeply troubled drifter who joins "The Cause", a mysterious religious cult headed by Lancaster Dodd.
In the highly acclaimed movie "The Master", Amy Adams is cast as Peggy Dodd, the wife of Lancaster who plays a crucial role in propelling the storyline forward. In movies, Amy Adams exquisitely captures her character's range of emotions that are deeply entrenched within devotion for and inner conflict about her husband's beliefs. Through subtle yet evocative expression, she paints an engrossing portrait of a woman with multifaceted perspectives on life.
IMDb rating: 7.2
Here is the official trailer of the movie:
Doubt
In 2008, the powerful trio of Meryl Streep, Philip Seymour Hoffman, and Amy Adams lit up the screen in John Patrick Shanley's film adaptation of his Pulitzer Prize-winning stage play "Doubt". Set in a Catholic school in The Bronx in 1964, viewers are taken through an emotionally gripping journey as Sister Aloysius (Streep) investigates her suspicions that there is something unethical happening between the priest and one of their new young African American students.
In this movie Amy Adams plays the role of Sister James in "Doubt" with poise and grace, depicting her character's personal struggle between faith and uncertainty as she finds herself situated within the quarrel between Father Flynn and Sister Aloysius. Her portrayal of the character is very convincing, conveying James' inner turmoil while attempting to resolve her doubts about the accusations being made.
IMDb rating: 7.5
Here is the official trailer of the movie:
Junebug
Make way for "Junebug," the 2005 award-winning American independent drama film written by Angus MacLachlan and directed by Phil Morrison. This captivating story features a star-studded cast, with Embeth Davidtz as an art dealer traveling to North Carolina to meet her new in-laws, Benjamin McKenzie as her eccentric brother-in-law, and Amy Adams portraying his expectant wife. Prepare yourself for an unforgettable journey of self-discovery! this is a must-watch movie from Amy Adams's movies list in order.
Amy Adams brilliantly portrays Ashley in the movie "Junebug", an uneducated but compassionate and naive pregnant woman married to Davidtz's husband's brother. Her brilliant portrayal of Ashley was widely praised by critics, which earned her an Academy Award nomination for Best Supporting Actress as well as winning the Independent Spirit Award for Best Supporting Female.
IMDb rating: 7.2
Here is the official trailer of the movie:
Enchanted
"Enchanted", a 2007 American fantasy romantic-comedy musical film produced by Walt Disney Pictures and directed by Kevin Lima, stars Amy Adams, Patrick Dempsey, and James Marsden. A mesmerizing tale of one young princess (Adams) from an enchanted animated world who is transported to the hustle and bustle of modern-day New York City – will her brave spirit be enough to navigate this new land?
In the beloved classic, "Enchanted" movie Amy Adams shined in her portrayal of Giselle, which was both bubbly and charming. True to character, she embraced Giselle's innocence and optimism even when presented with the difficulties of today's world. Not only did Adams deliver a stellar performance overall but her singing voice was especially acclaimed by critics as well!
IMDb rating: 7.2
Here is the official trailer of the movie:
The Fighter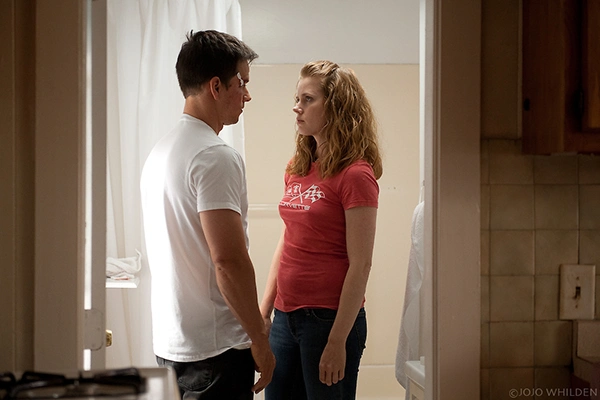 David O. Russell's 2010 biographical sports drama, "The Fighter," brings to life the incredible true story of professional boxer Micky Ward and his turbulent relationship with his half-brother Dicky Eklund as portrayed by Mark Wahlberg and Christian Bale respectively, complemented by the movie star Amy Adams' riveting performance. Written by Scott Silver, Paul Tamasy, and Eric Johnson – this emotionally charged tale is destined to become a timeless classic in its own right.
In "The Fighter", movie star Amy Adams takes on the role of Charlene Fleming, Micky Ward's better half. Her performance is amazing and layered, reflecting both her devotion to him as well as her fight against his family's damaging impact that attempts to prevent him from achieving success. She captures each emotion with impressive intensity and accuracy; it is no surprise that she was nominated for multiple awards. Ratings tell everything about the movie and so far all movies have an impressive rating in the list of Amy Adams movies.
IMDb rating: 7.8
Here is the official trailer of the movie:
Julie & Julia
The 2009 Nora Ephron directorial, biographical comedy-drama film "Julie & Julia" stars Meryl Streep, Amy Adams, and Stanley Tucci. Inspired by true events, the story follows renowned chef Julia Child, played by Streep, during her rise to fame in France and how it inspired Julie Powell, played by Adams, to cook all 524 recipes from Child's cookbook over one year and blog about it.
In this movie, Amy Adams is captivating and delightful in her embodiment of Julie Powell, the lead character in "Julie & Julia". Her portrayal perfectly captures Powell's journey – from self-doubt to confidence – as she bravely embarks on a personal challenge to cook all of the recipes within Julia Child's book over the span of one year. Adams' sincere performance makes it impactful for viewers who can relate to her struggles and successes throughout this remarkable cooking adventure.
IMDb rating: 7.0
Here is the official trailer of the movie:
Her
"Her," is an American science fiction romantic drama film, one of the best in Amy Adams's movies list in order which is directed by Spike Jonze and starring Joaquin Phoenix, Scarlett Johansson, and Amy Adams. This 2013 feature takes place in the near future where Theodore, a lonely man looking for companionship finds solace with Samantha, an advanced A.I. operating system designed to attend to his every need.
Amy Adams stars in "Her" as Amy, Theodore's ex-wife. Although her role is short, she plays a key part in Theodore's emotional transformation; his fond recollections of their bond are the impetus behind his decision to embark on an A.I. relationship.
IMDb rating: 8.0
Here is the official trailer of the movie:
Big Eyes
Tim Burton's 2014 biopic "Big Eyes" is an extraordinary account of Margaret Keane, played by Amy Adams, the artist who was deceptively credited for her paintings of wide-eyed children in the gritty 1950s and 1960s. With Amy Adams are Christoph Waltz and Krysten Ritter, as a cunning husband exploiting Margaret's creativity amid rough times.
In this movie, Amy Adams gave a stellar performance as Margaret Keane "Big Eyes" is an absolute standout. Through her powerful and emotive acting, she captures the resilience of Margaret's spirit as she battles to reclaim her artistic identity from under Walter's shadow, who has been stealing credit for her work. It is a journey that will no doubt resonate with viewers everywhere.
Adams was highly praised for her role and earned the esteemed Golden Globe Award for Best Actress in a Motion Picture – Musical or Comedy. There are many movies in Amy Adams's movies list that are praised by fans and awards.
IMDb rating: 6.8
Here is the official trailer of the movie:
Leap Year
In the charming romantic-comedy "Leap Year," movie star Amy Adams is shown as Anna, a determined woman who takes matters into her own hands when she travels to Dublin on February 29th – the day is widely known for women proposing marriage. Directed by Anand Tucker and written by Harry Elfont and Deborah Kaplan, this delightful story also features Matthew Goode and Adam Scott in pivotal roles.
In the"Leap Year" movie Amy Adams plays Anna, a determined woman who's not afraid to take charge. To follow an Irish custom and propose marriage to her boyfriend on leap day, she embarks on a journey all the way to Dublin alone. By taking control of her own life, she risks everything for true love!
Adams portrays Anna as lovable and easy to relate to, accurately depicting her tribulations when she comes across unforeseen hardships on her voyage. Ultimately, the character is able to grow by loosening up and accepting that life rarely goes according to plan.
IMDb rating: 6.2
Here is the official trailer of the movie:
The Muppets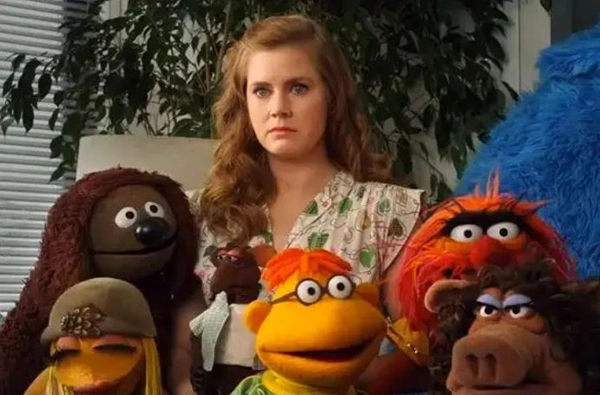 Directed by James Bobin and written by Jason Segel and Nicholas Stoller, "The Muppets" is a 2011 American musical comedy film featuring an all-star cast of Jason Segel, Amy Adams, and Chris Cooper. In the movie, Gary (Segel) joins forces with his brother Walter (a Muppet), and girlfriend Mary (Adams) to embark on an epic journey in order to reunite the beloved characters of The Muppets family while saving their theater from destruction.
In the beloved "The Muppets" movie, Amy Adams plays Mary–the kind-hearted and passionate girlfriend of Gary. Through her acting, she portrays Mary's enthusiasm for the Muppets vividly while also conveying her dedication to helping Gary and Walter in their quest to save the theater. Her charming portrayal is sure to bring a smile to your face.
IMDb rating: 7.1
Here is the official trailer of the movie:
Man of Steel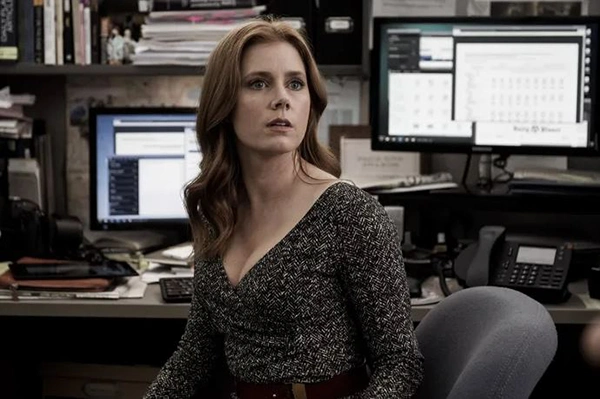 The 2013 American superhero film "Man of Steel" introduces viewers to a new version of the timeless Superman story, directed by Zack Snyder and written by David S. Goyer. Starring Henry Cavill as Clark Kent who discovers his alien origin, in addition to Amy Adams and Michael Shannon whose powerful performances bring General Zod's villainy alive – this movie will captivate audiences from start to finish with its gripping plotline.
Amy Adams brings to life an empowered and self-assured Lois Lane in the movie "Man of Steel". With her incredible acting talent, she conveys Lois' unyielding resolution to discover the truth and demonstrates unwavering faith in Clark Kent/Superman's extraordinary powers. This is a must-watch movie with a lot of action, the movie made a good place in the list of Amy Adams movies list.
IMDb rating: 7.1
Also Read: Top 10 Best Vin Diesel Movies: The Complete List
Here is the official trailer of the movie:
Nocturnal Animals
As the sun sets, "Nocturnal Animals" transports viewers into a suspenseful and thrilling world of darkness. Directed by Tom Ford and starring Amy Adams, Jake Gyllenhaal, and Michael Shannon, this 2016 American psychological thriller follows Susan (Adams), an accomplished art gallery owner who receives a captivating manuscript from her ex-husband Edward (Gyllenhaal). The story unfolds as we watch his family's peaceful vacation descend into something sinisterly violent.
In "Nocturnal Animals", Amy Adams brings to life a complex role – the character of Susan, an affluent art gallery owner, and Edward's former wife. The story takes a gripping turn when Edward sends her a manuscript that narrates the tragic journey of one man and his family. Unflinchingly capturing Susan's guilt, regret, and emotional turmoil in response to this tale is Adams' portrayal which serves as proof of why she has been critically acclaimed for her acting prowess over time.
IMDb rating: 7.5
Here is the official trailer of the movie:
Trouble with the Curve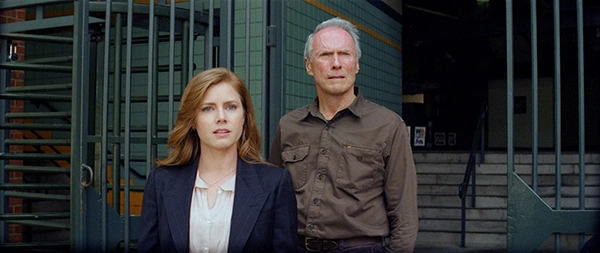 "Trouble with the Curve" is a 2012 American sports drama film directed by Robert Lorenz and written by Randy Brown, starring Clint Eastwood, Amy Adams, and Justin Timberlake. This powerful story follows Gus (Eastwood), an aging baseball scout who's losing his vision. His daughter (Adams) steps in to assist him on a scouting trip to Atlanta to aid her father in continuing his career despite his impairment.
In "Trouble with the Curve", Amy Adams portrays Mickey, Gus' daughter who is a successful lawyer yet abandons her work to join him on an assessment trip in Atlanta. Her powerful and emotive performance articulates Mickey's difficulties as she strives to stitch up their severed relationship while also comprehending and valuing her father's love of baseball.
IMDb rating: 6.6
Here is the official trailer of the movie:
The Woman in the Window
Joe Wright's 2021 psychological thriller, "The Woman in the Window" is a captivating adaptation of A.J. Finn's 2018 bestseller novel of the same name. Starring Amy Adams, Gary Oldman, and Julianne Moore, this thrilling account follows Anna Fox (Adams), an agoraphobic woman who becomes embroiled with her new neighbors – The Russells – ultimately suspecting that some criminal activity has taken place within their home.
Amy Adams breathes life into the character of Anna Fox in "The Woman in the Window". Hiding away from society while battling agoraphobia, she is entranced by her new neighbors, The Russells. After getting drawn into their lives and witnessing a crime take place, Anna's intense and emotional portrayal showcases her inner turmoil as she endeavors to uncover what really happened—while facing up to the demons of her past.
IMDb rating: 6.2
Here is the official trailer of the movie:
Justice League
Directed by Zack Snyder and Joss Whedon, "Justice League" is an explosive 2017 American superhero film featuring a remarkable cast including Ben Affleck, Gal Gadot, Jason Momoa, Ezra Miller, Ray Fisher, and Henry Cavill. The plot follows Batman, Wonder Woman, Aquaman, The Flash, and Cyborg as they join forces to form the Justice League in order to protect the Earth from Steppenwolf's invading alien armada. Don't miss this extraordinary adventure filled with incredible action scenes.
Amy Adams brings life to the role of Lois Lane in "Justice League", a Pulitzer Prize-winning journalist and the object of Superman's affection. Although her part is brief, it remains crucial as her character serves as an emotional foundation for Superman's return to the Justice League and their relationship proves vital throughout the film.
IMDb rating: 6.5
Here is the official trailer of the movie:
Conclusion
We hope you enjoyed it. Adams has starred in some truly great films throughout her career. While she is undoubtedly talented, what made her shine on-screen were the most renowned directors of Hollywood whom she got the opportunity to work with. We hope to see her in many more movies in the future!
Also, Check Out: