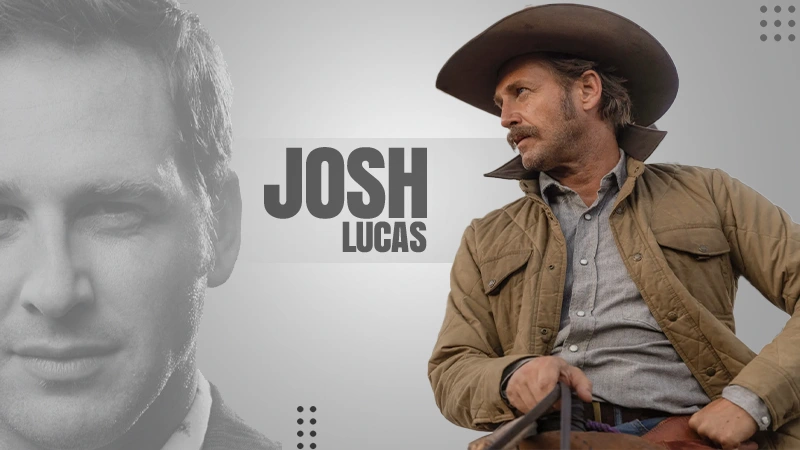 Josh Lucas has been a part of Hollywood since he was 19. It's been almost three decades, and we have witnessed some iconic Josh Lucas movies and TV shows like Sweet Home Alabama, Hulk, Yellowstone, and Breakthrough. He never limited his creative self to acting and eventually experimented as a voice actor and producer.
The actor is known for getting deep into the skin of every character he has played. He might not have many movies featuring him as the lead actor, but he has successfully managed to shine through with his talent and versatile character choices.
Also Suggested: Top 10 Peter Sellers Movies: That Are Must-Watch
Josh Lucas Biography
Josh Lucas was born on June 20, 1971, in Arkansas. Lucas had a nomadic childhood thanks to his young, politically active parents; he had lived in 30 different locations by the time he was 13. When the family settled down in Washington, he participated in various school plays and developed an interest in acting.
During his early 20s, Lucas made guest appearances in various TV sitcoms and worked closely with experienced directors and actors. When he felt he was being typecast for the 'boy next door' roles, Lucas decided to take acting lessons and prove his versatility.
Lucas got married to freelance writer Jessica Ciencin Henriquez in 2012 after dating for a year. The couple has a son together but got divorced in 2014 after Jessica filed for a divorce. They had an on-and-off relationship,, but things got ugly between the duo when the actor apparently cheated on Jessica.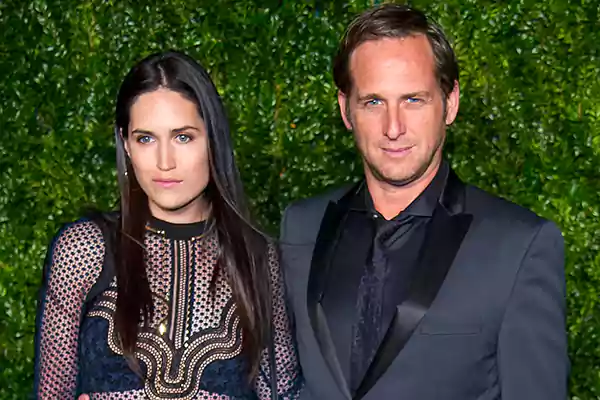 Lucas was rumored to be dating model Rachel Mortenson after they met during the COVID-19 pandemic. The duo never confirmed anything, but glimpses of their budding romance were all over social media until recently, when Lucas unfollowed the model and deleted all their pictures together from his profile.
If you want to explore the top Josh Lucas movies and TV shows, we have listed below some of his best works which cover all possible genres.
A Beautiful Mind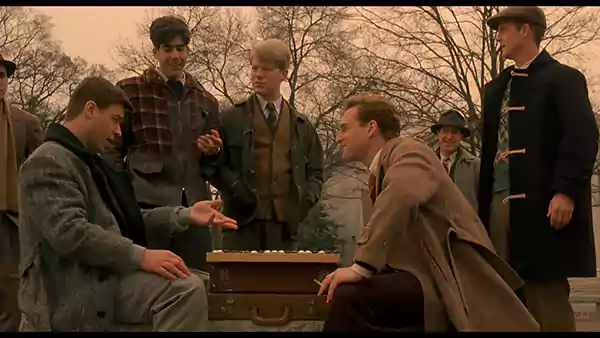 The 2001 biological drama, A Beautiful Mind saw Josh Lucas in a supporting role while Russel Crowe played the lead. Inspired by the life of Nobel Prize winner Economist John Nash, the movie won an Oscar Award. The story very well portrayed the extremes of John Nash's life, as he saw everything from the heights of international fame to the depths of depravity.
Josh Lucas played the character of Martin Hansen, an academic rival of John at Princeton University. But the rival soon becomes a vital resource for Josh when he reaches out for help while Martin is a professor at Princeton. Among all the Josh Lucas movies, A Beautiful Mind is sure to take you on an intense emotional ride with its strong storyline and raw characters.
The first movie in our list of Josh Lucas movies and TV shows comes with a rating of 8.2; keep going for more interesting movies with Lucas.
A Beautiful Mind Movie Cast:
Here is the trailer for A Beautiful Mind:
Also Read: 10 of Best Miranda Lambert Songs List That Is a Must-Have in Your Playlist
American Psycho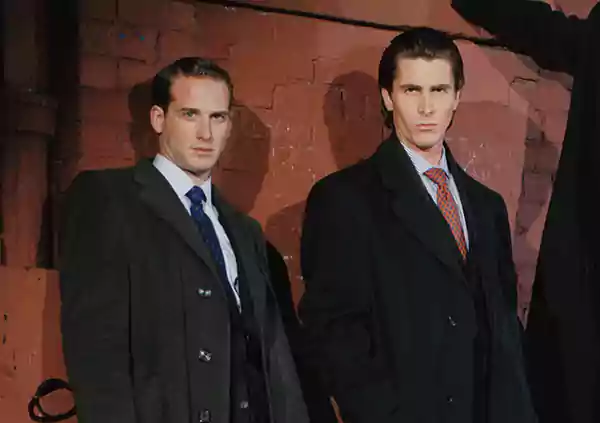 The black comedy film directed by Mary Harron was released in 2000. It is a movie adaptation of Bret Easton Ellis' novel American Psycho and stars Christian Bale, Willem Dafoe, Josh Lucas, and Jared Leto. The movie highlights the cutthroat nature of the investment banking industry and the narcissistic mentality of those in power.
Christian Balle's character, Patrick Bateman, uses his professional powers only to mask his psychopathic side. Lucas plays the character of Craig McDermott, a naive and oblivious employee. His character helps highlight the extent of Bateman's dark and morally wrong actions.
Insider Goof: Bret Easton Ellis always felt his novel could never be a movie adaptation due to its graphic nature, but producer Edward R Pressman was keen on his idea and bought the film rights in 1992.
American Psycho Movie Cast:
Enjoy the trailer for American Psycho:
The Lincoln Lawyer
The 2011 legal thriller movie the Lincoln Lawyer is the movie adaptation of Michael Connellly's novel of the same name. The movie revolves around a defense lawyer, Mickey Haller, played by Matthew McConaughey, who works out of his Lincoln Town car rather than an office. His seemingly laid-back life goes into a spiral when he is asked to defend Louis Roulet, the son of a wealthy realtor, for assaulting a prostitute.
Josh Lucas played the character of Ted Minton, the prosecutor of the Louis Roulet case. When Haller starts suspecting his client of more serious crimes, he somehow makes Minton's job easier by accusing his own client of murder.
The Lincoln lawyer Movie Cast:
Here is the official trailer for The Lincoln Lawyer:
Hulk
Undoubtedly one of the most famous Josh Lucas movies, Hulk, was released in 2003. The Marvel movie explores Bruce Banner, aka Hulk,'s origin and his life before his transformation. The Ang Lee directorial featured Eric Bana as Bruce/Hulk, Jennifer Connely as Betty Rose, Josh Lucas as Talbot, and Sam Elliot as Ross.
The movie was one of the highest-grossing films of 2003, with a worldwide collection of $245.4 million. Lucas played the character of Glenn Tablot, the secondary antagonist. His only passion is to become wealthy quickly, and he does not care about what is morally wrong or right. He played the character in a convincing manner and was appreciated by the critics.
Hulk 2003 Movie Cast:
Watch the trailer for Hulk 2003:
Also Read: Gal Gadot Movies List: From Her Debut Film to the Upcoming Release
Ford v Ferrari
If you are a petrol-head, Ford v Ferrari needs no introduction, and if you are not one, let us tell you this movie is beyond just technicalities. The biographical sports drama is about how dedication and the right mindset can help you rewrite history. The movie is set in the 1960s and follows the story of Henry Ford, who hires Caroll Shelby, an automotive designer, and Ken Miles, a British driver, to beat the racing team of Enzo Ferrari after being insulted by him.
The movie won the 92nd Academy Award for Best Film Editing and Best Sound Editing. It was also part of the ten best films of the year chosen by the National Board of Review. Ford v Ferrari is one of the recent movies that was added to the list of Josh Lucas movies and TV shows.
Ford v Ferrari Movie Cast:
Check out the trailer for Ford v Ferrari:
Undertow
Undertow is a psychological thriller starring Jamie Bell as Chris Munn, Josh Lucas as Deel Munn, Dermot Mulroney as John Munn, and Devon Alan as Tim Munn. The movie was released in 2004 and received a mixed response from the audience and critics for its storyline.
Lucas plays the dark and eerie character of Deel, who visits his brother Chris in search of some gold coins that their father left. When Chris refuses to hand over the coins, it leads to a power struggle between them, during which Deel kills Chris. The boys try to run away with the coins, trying to escape their psychotic uncle.
Undertow Movie Cast:
Here is the trailer for Undertow:
Glory Road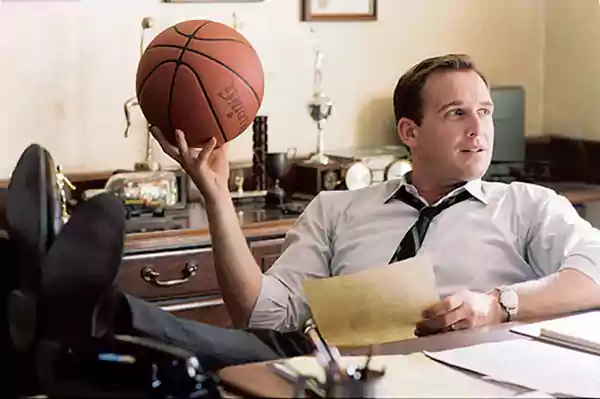 The 2006 sports drama movie, Glory Road, is based on the real events of the 1966 NCAA Basketball Championship. This is the reason behind considering it in the list of Top 10 Josh Lucas movies and TV shows. Josh Lucas played the character of Don Haskins, the coach of Texas Western College who led the first-ever all-black team in the NCAA.
Among all the Josh Lucas movies, Glory Road earned him a loyal fan base and showcased his wide spectrum of emotional acting. The movie was well-written and very well addressed the critical social issues of discrimination and racism. The movie won the ESPY Award for Best Sports Movie.
Glory Road Movie Cast:
Enjoy the trailer for Glory Road:
Sweet Home Alabama
The 2002 romantic comedy movie stars Josh Lucas as Jake Perry, Reese Witherspoon as Melanie, and Patrick Dempsey as Andrew Hennings. The plot showcases the estranged relationship between Melanie and her childhood sweetheart and now husband, Jake. The couple is from a small fictional town in Alabama.
She tries her best to cut ties with everything that attaches her to the small town she belongs to, which includes her husband, who refuses to divorce her. Now settled in New York as a successful fashion designer, she decides to get married to a wealthy businessman, but soon realizes it is not what she has always wanted.
Sweet Home Alabama Movie Cast:
Watch the trailer for Sweet Home Alabama:
Also Read: Must-Watch List of John Turturro Movies and TV Shows
Life As We Know It
Life as we know it is one of Josh Lucas's romantic movies. The movie stars Katherine Heigl and Josh Duhamel in the lead roles as Holly and Eric, respectively. The movie starts when the couple, Peter and Alison, sets Holly and Eric on a blind date that goes horribly wrong. But things take a turn when the couple is murdered, and their one-year-old daughter, Sophie, has to be taken care of by her godparents, Holly and Eric.
The duo is left with no other option when they realize none of the relatives are capable of taking care of a child. Soon their lives start to revolve around Sophie, and a series of hilarious and emotional events lead to them realizing that they are now a happy family of three.
Life As We Know It Movie Cast:
Check out the trailer for Life as we know it:
Poseidon
The third movie adaptation of Paul Galico's novel of the same name, Poseidon, was released in 2006. The action disaster film stars Kurt Rusell, Josh Lucas, and Richard Dreyfuss. The movie was nominated for Academy Awards in the Best Visual Effects category.
The story is set on a luxury cruise ship, Poseidon, which capsizes in the middle of the Atlantic Ocean, and the passengers and crew struggle to survive the sinking ship. Josh Lucas plays the character of Dylan Johns, a professional gambler and former Navy submariner. Dylan takes charge of rescuing the passengers as soon as he learns about the ship sinking.
Poseidon Movie Cast:
Watch the trailer for Poseidon:
Conclusion
These were the top 10 Josh Lucas movies we could cover, and hope you can find your favorites in the list. Even if are not a fan of the actor, all the above-mentioned movies are among the best movies in Hollywood. From romantic comedies to psychological thrillers, Josh Lucas has proven that he is an asset to the entertainment industry, and we wish to see more of his work in the future.
Also, Check Out: