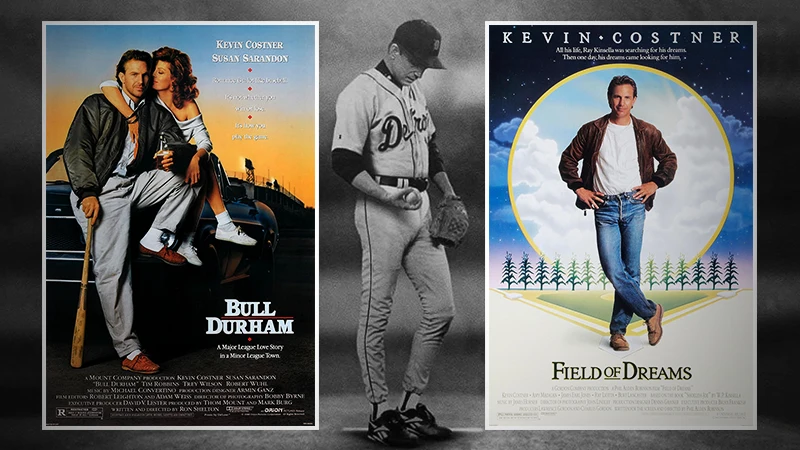 If we were to ask you to name some classic baseball movies, there has to be at least one starring Kevin Costner. It is safe to say that once the actor became a must-have element in baseball movies.
Sure the actor has made his irreplaceable mark in Hollywood with numerous blockbusters and accolades including Academy Awards, Golden Globe Awards, and PrimeTime Emmy Award. But if there is one thing fans will always remember about him, that is his baseball movies.
The actor was never limited to his on-screen role. He explored his career behind the lens and is a successful producer, film director, as well as a musician.
Costner has done a total of five baseball movies. The first one on the list was Chasing Dreams, in which he played a supporting role. We have listed below all the baseball movies featuring Kevin Costner.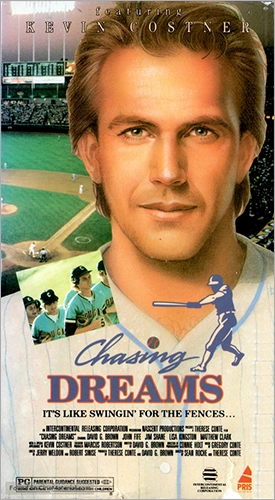 Chasing Dreams was released in 1982 and is mainly remembered for Kevin Costner's appearance in the movie. Though the movie did not star Costner in the lead it became a Kevin Costner movie with time.
The plot revolves around a junior college freshman, Gavin, who is torn between family, farm, and academic life. Kevin Costner played the minor role of Gavin's elder brother. Gavin's coach convinces him to play baseball but Gavin struggles to find time from his personal responsibilities. Eventually, he finds comfort in the game and decides to pursue it professionally.
Chasing Dreams was one of Costner's early movies which laid the foundation for his acting career. Though he only had a minor role in the movie, he was able to pull more roles with his impactful screen presence.
Here is the official trailer of the movie:
Suggested Post: From Page to Screen: Daisy Miller and the Most Dangerous Game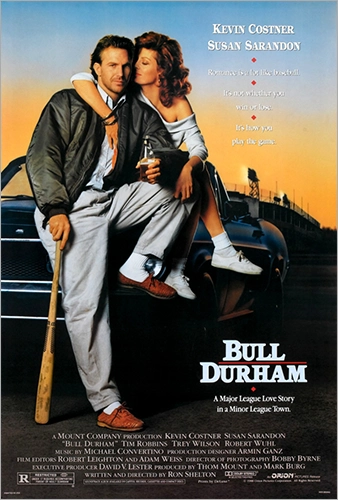 Bull Durham was released in 1988 and is roughly based on the minor league baseball team, Durham Bulls. The cast includes Kevin Costner as Crash Davis, Tim Robbins as Calvin Nuke, and Susan Sarandon as Annie Savory.
Nuke is a rookie player with major talent as a pitcher and Crash is a veteran in minor-league baseball who is assigned to train Nuke. They both have a rough start together when Annie makes an entry between both of them. Annie is a groupie who picks one player from the group every year as her romantic date. She pursues both Crash and Nick but Crash declines her offer as his morals don't allow him to date anyone like a game.
Eventually with Crash's training and his own dedication Nuke becomes an asset to the Bulls. Crash and Annie fall for each other but Annie is already in a relationship with Nuke. Nuke leaves the Bulls and joins a major league team, ending his and Annie's relationship.
Crash and Annie start dating each other maturely and Annie stops her groupie activities while Crash becomes a manager for a minor league team.
Here is the official trailer of the movie:
Field of Dreams was released in 1989 and is based on W.P. Kinsella's novel titled Shoeless Joe. Kevin Costner can be seen playing Ray Kinsella, a corn farmer who wants to achieve something in life before dying.
Ray lives with the regret of having a broken relationship with his father, John, till his last days. One evening when he walks through his cornfield he hears a voice whispering "If you build it, he will come." Ray starts having visuals of the legendary baseball player "Shoeless" Joe Jackson playing on his field. Ray starts believing this might be his life's motto and shares it with his wife, Annie.
Despite the risk of facing a financial crisis Annie decides to support her husband. Annie's brother, Mark, visits them and warns the couple about the consequences, asking them to drop the idea. After a few days, Ray and Annie have the same dream. Following the dream, Ray decides to meet up with author Mann who admits to hearing the same voices.
After facing numerous challenges and doubting himself, Ray succeeds in building a baseball court and the spirits of legendary baseball players visit him. The spirits include his father whose childhood dream was to become a baseball player and Ray gets rid of his guilt.
Here is the official trailer of the movie:
For Love of the Game was released in 1999 and is based on Michael Shaara's novel of the same name. Kevin Costner plays the role of a veteran pitcher, Billy Chapel, who plays for the Detroit Tigers.
The plot revolves around a match between the Detroit Tigers and New York Yankees. Billy has had an impressive career of 19 years and is playing his last game before retirement. He recalls the moments spent with the love of his life, Jane, between the game to calm himself.
Jane is a single mother whom Billy met four years ago and fell in love with. Jane had to miss Billy's last game as she has to fly to London for her job and she is not aware of Billy's retirement. Billy has had a rough time career-wise in his last few months and is low on self-esteem. Detroit Tigers are way behind in the game when Billy starts having flashbacks of his life and helps his team make a comeback into the match.
After the match, Billy signs a bat and ball and writes "Tell them I'm through. For the love of the game." Once he is back in his hotel room he reminisces about his life until retirement and has a breakdown. He decides to fly to London but spots Jane at the airport who missed her flight to watch Billy's match. The couple reunites and flies together to London.
Here is the official trailer of the movie: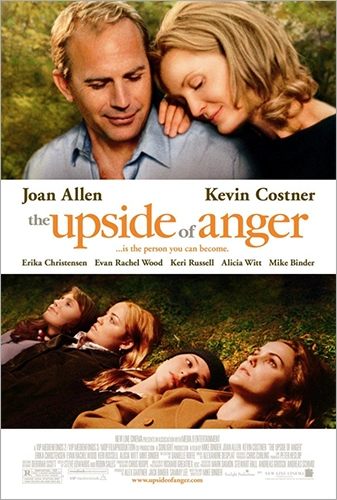 The Upside of Anger was released in 2005 and portrayed Costner as Denny Davis, a retired baseball player of the Detroit Tigers. The movie did not witness the actor as a player but still counts as one of his famous baseball-themed movies.
Terry and her husband, Grey, along with their four daughters, Hadley, Andy, Emily, and Popeye live in the same neighbourhood as Denny. One day a heartbroken Terry reveals to the daughters that Grey has left them for his secretary. Terry indulges in alcohol to cope with the pain eventually leading to a bitter relationship with her daughters.
She decides to share the news with Denny to feel better and Denny decides to help her in every possible way. He offers a job to Andy at his workplace where she gets into a relationship with her 40-year-old producer which disgusts her mother. While Terry and Denny get closer to each other, Terry's relationship with all her daughters starts getting worse.
Terry decides to amend her bond with the daughters and eventually starts dating Denny. Later it is discovered that Grey is dead and that he never ran away with his secretary. Terry assumed the whole story on her own as Grey went missing on the same day when his secretary flew to Sweden.
Here is the official trailer of the movie:
Also Read: