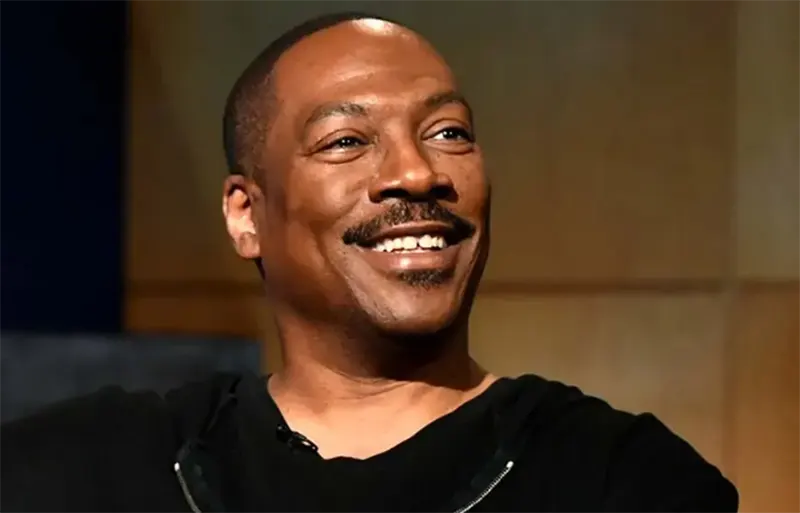 There are often such celebrities who have paid their role to the industry for so long, and yet the fans aren't letting them go. It's been more than 40 years since this 19 years old comedian has played the role of entertaining the fans; that's right, I know who you are thinking of; Eddie Murphy. 
So I guess it's time I walk you through some best Eddie Murphy movies. Read through the blog, and you'll get to know all about Eddie Murphy's latest to oldest and the very best movie of all time.
Tower Heist (2011)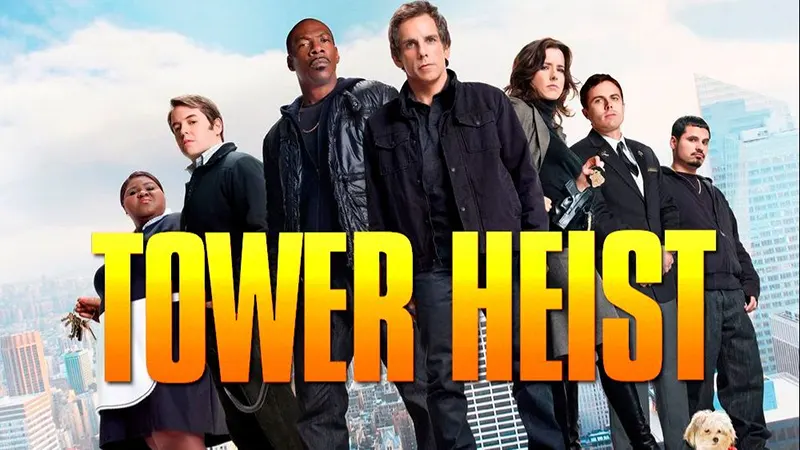 Starting with this banger, Tower Heist is indeed one of the best Eddie Murphy movies to date. He might not have had many films recently, but this one surely managed to be a hit at the box office. This movie has an amazing cast including Ben Stiller, Cassey Affleck, Alan Alda, and many others. In this movie, Stiller was the highest-paid actor, so this movie is definitely on the list of the best Ben Stiller movies. The movie is about employees who are swindled by their boss and plan to rob his apartment. Surely an appeal to watch.
| | |
| --- | --- |
| IMDb Rating- 6.2 | Rotten Tomatoes- 67% |
Watch Tower Heist Trailer Now-
Doctor Dolittle (1998)
This one is a remake of the 1968 movie of the same name. The original movie bagged 9 Oscar nominations, I guess no movie has ever bagged this much. Thirty years later, Murphy decided to remake this masterpiece and created another masterpiece. The basic plot idea was the same as the original movie. The movie features Eddie Murphy with Ossie Davis & Oliver Patt.
| | |
| --- | --- |
| IMDb Rating- 5.4 | Rotten Tomatoes- 42% |
Watch Doctor Dolittle Trailer Here-
Boomerang (1992)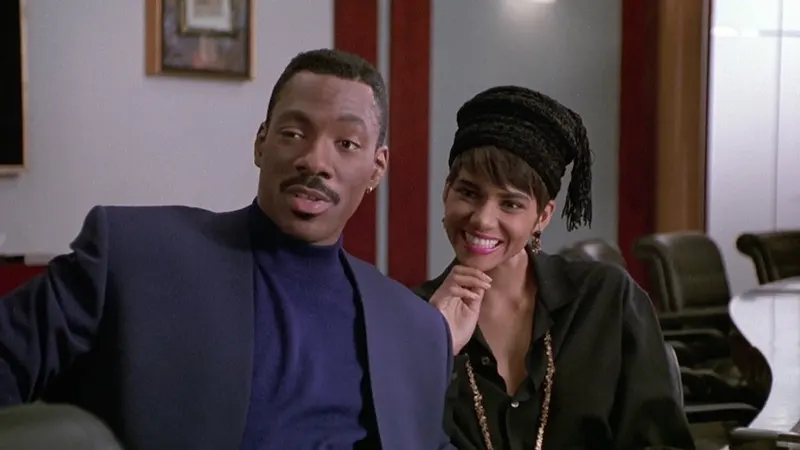 Even though Murphy began to have comedic success with this movie, the tables son turned to sexual harassment and philandering in the workplace. The movie is about a guy who doesn't really treat women nicely but things change when his new boss becomes hard for him to handle and deal with. All the movies with Eddie Murphy had great success at the box office and this is one of them. This film features Robin Givens & Halle Berry along with many other famous actors.
| | |
| --- | --- |
| IMDb Rating- 6.6 | Rotten Tomatoes- 48% |
Check Out Boomerang Trailer Now-
Life (1999)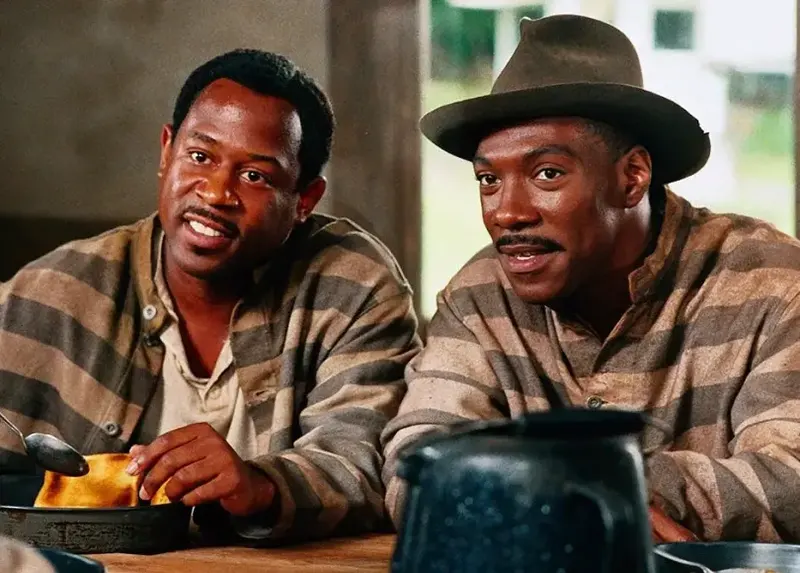 I guess the 90s was the era of Eddie because all I can see is the Eddie Murphy movies spread all over the box office. The movie stars Eddie Murphy & Martins Lawrence, and after the Boomerang movie success, this is the second film of them together. Life was a surprisingly touching buddy comedy movie that became a cult classic. The story is about two men who are arrested and sentenced to hard labor that gives rise to 50 years of friendship and so much more.
| | |
| --- | --- |
| Rotten Tomatoes- 52% | Rotten Tomatoes- 52% |
Click Here For Life Trailer-
Mulan (1998)
Some might say that Murphy shifted to family entertainer, but whatever it was, Mulan was surely a highlight of his career. It is a must to be on the list of Eddie Murphy Movies. This movie is based on the Chinese legend Hua Mulan. Starting his career with Disney, Murphy only did R-rated movies. Plus, with Murphy's manic and rapid-fire message delivery, this role on Mulan was made for him only.
| | |
| --- | --- |
| IMDb Rating- 7.6 | Rotten Tomatoes- 86% |
Click For Mulan Trailer Now-
Shrek (2001)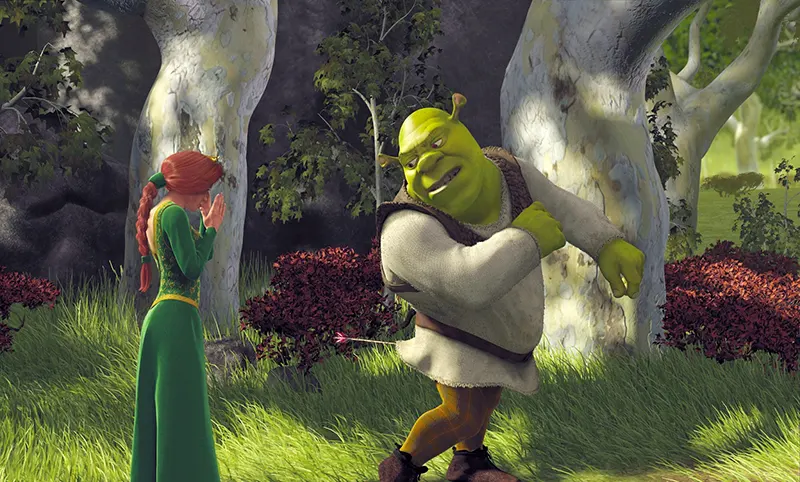 Well, who hasn't heard or watched this one? In fact, some of you even know Murphy from this movie only. Murphy played the role of Jackass, the donkey in the movie. Over the course of the movie, Murphy's loudmouth and enthusiastic donkey serve as the key element of the movie. With the help of a donkey, Shrek helps Princess Fiona.
The movie features Mike Myers, Eddie Murphy, Cameron Diaz, and many others. Mike Myers voices Shrek, a social outcast orge who lives in his swamp. Fans also loved Cameron Diaz as the voice artist of Princess Fiona. This movie is counted as one of Cameron Diaz's best movies.
| | |
| --- | --- |
| IMDb Rating- 7.9 | Rotten Tomatoes- 88% |
Watch Shrek Trailer Now-
Dreamgirls (2006)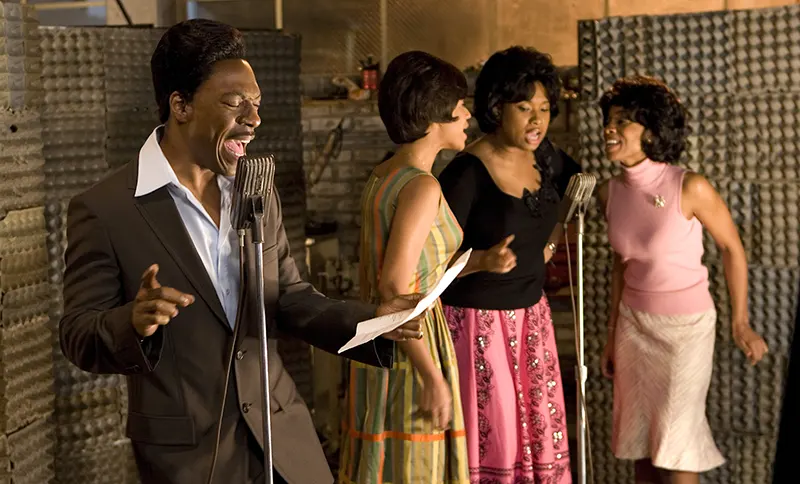 This one was marked as Murphy's comeback movie after so long. Well, it wasn't really that long, but his fans missed him. Plus, this time, the comedian actor came back as a serious one giving the chance to Oscar voters to consider him. Murphy certainly played the role of an R&B singer with a tragic story perfectly. The movie features Jamie Foxx, Beyoncé Knowles, and Eddie Murphy, along with other actors.
| | |
| --- | --- |
| IMDb Rating- 6.6 | Rotten Tomatoes- 79% |
Click for Dreamgirls Trailer Here-
Bowfinger (1999)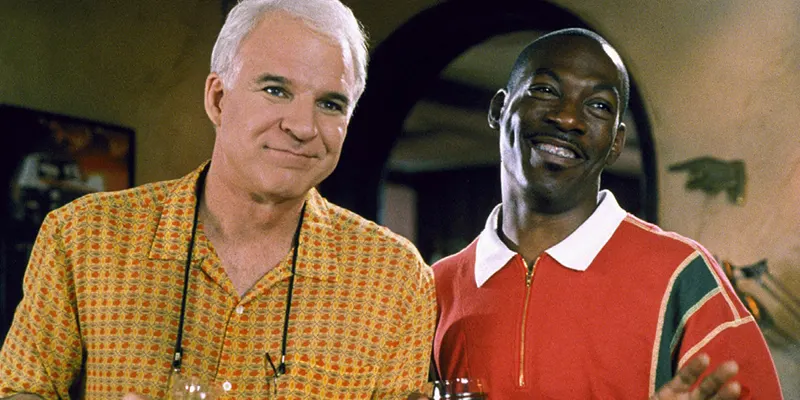 Murphy is not just a comical actor, he loves playing various roles with various stories. This one proved that Murphy is undoubtedly a one-of-a-kind actor that outshines every single role. Murphy plays the double role of an action star involved in a low-budget film along with a nerdy look-a-like who helps finish off the movie. Bowfinger is a satirical buddy comedy movie and is considered one of the best Eddie Murphy movies with Steve Martin.
| | |
| --- | --- |
| IMDb Rating- 6.5 | Rotten Tomatoes- 81% |
Watch Bowfinger Trailer Here-
Trading Places (1983)
Well, this was just Murphy's second movie where he takes over the screwball comedies of the 1930s with, of course, the twist of the 1980s time. Murphy plays the role of Billy Ray, who is a beggar but is now wrapped in a scheme between two brothers that turns him into a billionaire.
This was just the beginning of the career of Murphy, so he might not come out to be the best erosion of himself but is certainly amazing in its kind. Murphy mostly plays comedy roles and gets huge success with that. Movies with Eddie Murphy means the jackpot of comedy. This film stars Dan Aykroyd, Eddie Murphy, Ralph Bellamy, and others.
| | |
| --- | --- |
| IMDb Rating- 7.5 | Rotten Tomatoes- 88% |
Click For the Trading Places Trailer-
48 Hours (1982)
Only a few actors have such broad categories of movies on their CVs as Murphy does. He literally set bars so high after his comical performance in 48 Hrs. The movie is based on the buddy cop genre, where Murphy and Nick Nolte are criminals and cops managing their way through the movie and building a plot no one could think of.
The movie is based on the chemistry between Eddie and Nick, which I'm sure you are all going to love when they start to catch the real bad guys in the best and the most unexpected ways.
| | |
| --- | --- |
| IMDb Rating- 6.2 | Rotten Tomatoes- 92% |
Click Here For 48 Hours Trailer-
Dolemite Is My Name (2019)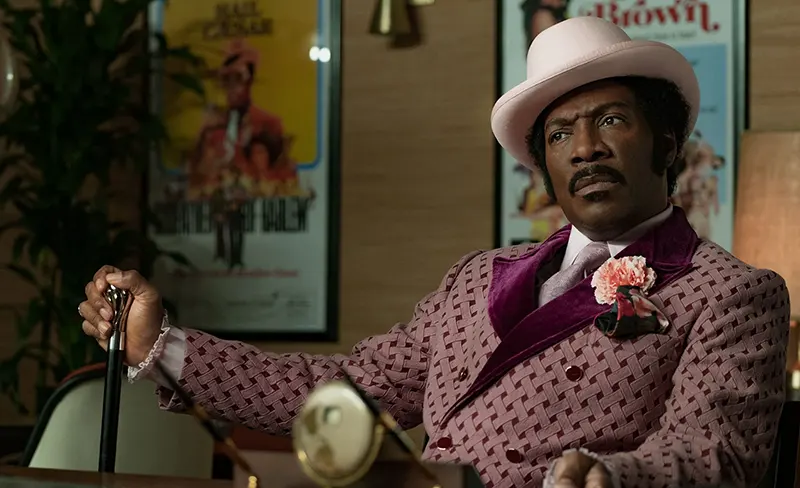 And the Murphy comeback train continues in this Netflix biopic of the famous comedian Roody Ray Moore aka Dolemite. And of course, there have to be Oscar talks for Murphy's performance as Roody but even without the award, it was his one of best works indeed.
We all know how much of a big figure Moore was and no one else except Murphy would have portrayed his life better and the rest is history.
| | |
| --- | --- |
| IMDb Rating- 7.2 | Rotten Tomatoes- 97% |
Click Here For Dolemite Is My Name Trailer-
Beverly Hills Cop (1984)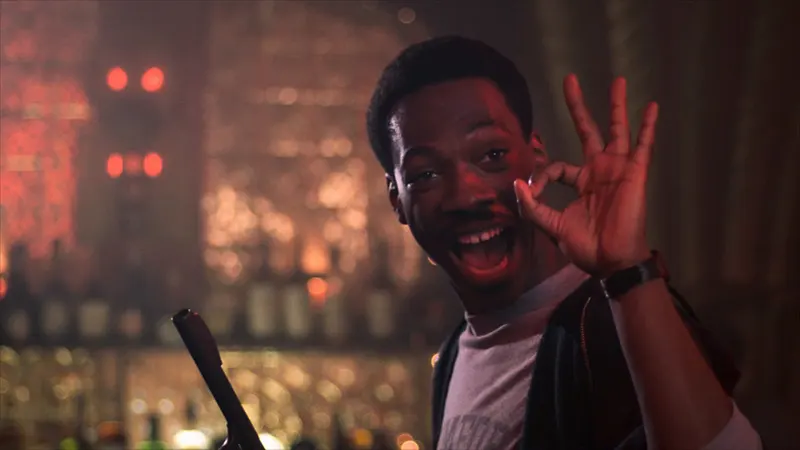 Can you even imagine the number of legendary roles Murphy has played over the years? And not just the roles, his contribution to pop culture and its landscape will always remain unmatchable no matter what. This movie is another one of Eddie Murphy's biggest box office successes.
Just saying that this movie was a blockbuster will be an understatement, for over 20 years straight, the movie was the highest-grossing R-Rated movie of all time. Well, now you can imagine what sort of masterpiece this movie was. Plus, Murphy's full-of-energy attitude and jokes were like the cherry on top. This movie stars Eddie Murphy as Axel Foley a smart Detroit cop, along with Judge Reinhold, Josh Ashton, Ronny Cox, and others in supporting roles.
| | |
| --- | --- |
| IMDb Rating- 7.3 | Rotten Tomatoes- 83% |
Watch Beverly Hills Cop Trailer Now-
Coming to America (1988)
By this time, Murphy was making money like no one else, so it won't be of much surprise that Paramount gave him an offer of $40 Million to be a part of a movie where an African prince finds love in none other than New York City.
Murphy delivered another one of his best performances where the movie was a mix of heart parades, humor (of course), and memorable characters. Murphy shone as the Prince Akeem of Africa while he was assisted by his sidekick Semmi. This is the last movie to watch on the Eddie Murphy movies list, with Murphy in the lead. The film also co-stars Arsenio Hall, James Earl Jones, Shari Headley, and John Amos.
| | |
| --- | --- |
| IMDb Rating- 7.1 | Rotten Tomatoes- 73% |
Watch Coming to America Trailer-