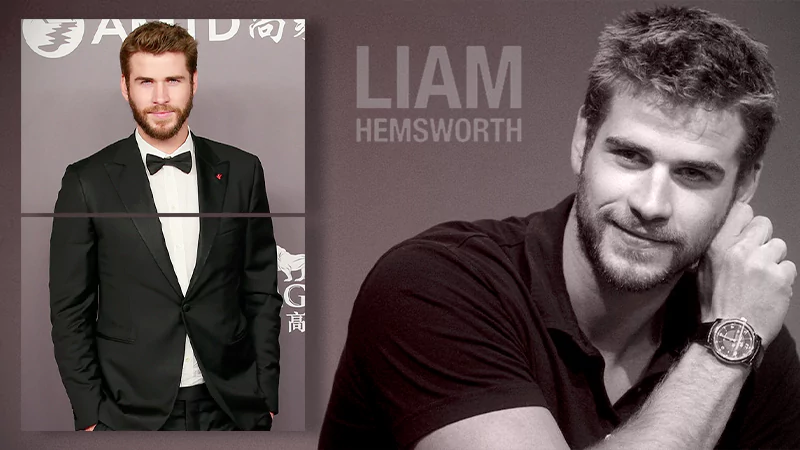 When we talk about the famous Hemsworth of Hollywood it is normal for everyone to instantly think of Chris Hemsworth and his beloved Marvel character, Thor. Sure, all the Marvel movies have taken over the audience but wait till we tell you more about the youngest Hemsworth brother, Liam Hemsworth. The actor earned considerable fame internationally with The Hunger Games, but that is not the only noteworthy project he has worked on. It would be unfair to the actor's incredible versatility if we only address him as the Hunger Games star.
Liam Hemsworth movies are always a treat to the eyes. He has been part of some amazing cinematography, like The Dressmaker and Isn't It Romantic. If you are keen to explore the Australian actor's work, we have prepared a list of Liam Hemsworth movies and TV shows that cover all possible genres.
Suggested: 14 Best Ryand Reynolds Movies of All Time You Must Binge-Watch
Triangle (2009)
Triangle: a psychological thriller stars Melissa George as Jess, Michael Dorman as Greg, and Liam Hemsworth as Victor and is to date one of the best psychological thrillers I have come across. This Liam Hemsworth movie did not perform well at the box office at the time of release but received the appreciation it deserved later on. Though Hemsworth's character has limited screen time, the plot is worth adding the movie to the best Liam Hemsworth movies and TV shows. 
The majority storyline is set on a ship where the protagonist, Jess, experiences a series of abnormal events. She soon realizes that she is stuck in a time loop. The whole movie is about her desperate measure to get out of the loop and return to her normal life. But no matter how many times you have lived a moment, you can never be fully ready for what lies in the future. The cinematography perfectly depicts the dark and eerie vibe of suspense mixed with horror.
| | |
| --- | --- |
| IMDb Rating: 6.9/10 | Rotten Tomatoes Rating: 79% |
The Last Song (2010)
The movie marked Liam Hemsworth's debut as a lead opposite Miley Cyrus. While Cyrus was already a superstar by the time, that did not stop Hemsworth from leaving an impact on the hearts of the audience. This marked the beginning of Liam and Miley's friendship which later developed into a romantic relationship. Among all the Liam Hemsworth movies and TV shows, The Last Song always feels special for all the hopeless romantics with the cute and giggly teenage love story. 
The story revolves around Veronica Ronnie Miller, played by Cyrus, and Will Blakelee, played by Hemsworth. The two cross paths and rediscover themselves as they fall in love with each other. Ronnie is a child prodigy pianist who stopped playing piano after her parents were divorced as a way of rebelling. She is sent to spend time with her father as he is fighting a terminal illness. Both Ronnie and Will stand by each other during the toughest times while simultaneously learning about themselves.
| | |
| --- | --- |
| IMDb Rating: 6/10 | Rotten Tomatoes Rating: 21% |
The Expendables 2 (2012)
The Sylvester Stallone led action movie is a multi-starrer and is counted among the best movies of Sylvester Stallone. The movie is a sequel to the 2010 release The Expendables. Hemsworth got to showcase his potential in action movies for the first time with The Expendables 2 and safe to say the audience loved it. He sure shines in rom-coms, but action movies highlight his well-built physique.
The heroic group led by Barney Ross makes a comeback but this time with some new faces, including Hemsworth's Billy The Kid who is an ex-military sniper. The movie lived up to the expectations of the audience and critics meanwhile performing better than its predecessor at the box office.
| | |
| --- | --- |
| IMDb Rating: 6.6/10 | Rotten Tomatoes Rating: 67% |
The Hunger Games (2012-2015)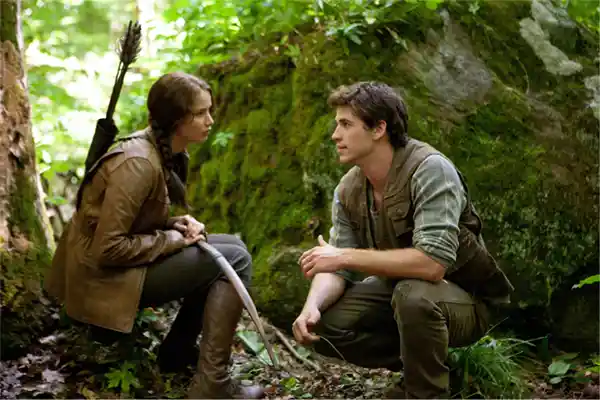 This one definitely does not need any explanation. And if you haven't heard about The Hunger Games, living under a rock or what! This Liam Hemsworth series also helped the actor rise to international fame as the dystopian series was loved across the globe and has gained a cult-like following. The Hunger Games' first installment was released in 2012 and marks one of the most successful franchises to date.
The series revolves around a brutal survival game called The Hunger Games organized in the nation of Panem where young representatives from each district are selected by lottery. Liam Hemsworth can be seen playing the character of Gale while one of the most famous beautiful and famous actresses in Hollywood, Jennifer Lawrence plays Katniss Everdeen. Gale is the best friend and love interest of Katniss, the protagonist. Gale is a family guy who is forced to watch Katniss participate in the 74th Hunger Games and their relationship is hindered when his family values and Katniss' fighter spirit clashes with each other. 
| | |
| --- | --- |
| IMDb Rating: 7.2/10 | Rotten Tomatoes Rating: 84% |
Paranoia (2013)
Paranoia Movie is based on Joseph Finer's novel of the same name. Liam's character, Adam Cassidy, is not your regular corporate employee as he works for Nicola Wyatt's company to spy on the rival company of Jock Goddard. He receives proper training to steal trade secrets from Goddard's company. While on the mission, Adam comes across Emma Jennings, played by Amber Heard, who is the Director of Marketing at Goddard's company. He uses Emma to access Goddard's latest projects. The movie is often counted as one of the best movies of Amber Heard. 
But when Wyatt holds Adam's father hostage to threaten him, Adam has to fight against time to steal a prototype within 48 hours. Adam is determined to end the game by exposing both Wyatt and Goddard for their illegal activities. But it might not be as easy because his feelings for Emma stand in the way along with the deadly threat of two business tycoons.
| | |
| --- | --- |
| IMDb Rating: 5.6/10 | Rotten Tomatoes Rating: 7% |
The Dressmaker (2015)
It's a sin to talk about Liam Hemsworth movies and TV shows and not mention The Dressmaker. If you are a die-hard fan of the Australian actor you would know what we are talking about. The Dressmaker is no doubt one of Kate Winslet's best movies but being a part of a movie that represents feminism in all aspects and still gets noticed as the male side character? Only Liam Hemsworth can do it.  The movie starred many established veteran actors including Kate Winslet and Hugo Weaving. Liam proved his ability to shine on-screen with his role despite sharing the screen space with some of the veterans.
The movie is set in the 1950s, in a small town in Australia where the citizens are not so open-minded. Twenty-five years ago a girl named Myrtle is sent away from the village when one of her classmates dies and the villagers blame her for the death and believe she is cursed. The story of acceptance followed by revenge begins when she returns back to the village as a talented dressmaker from Paris. With only Hemsworth's Teddy by her side, how long can she survive in the village?
| | |
| --- | --- |
| IMDb Rating: 7/10 | Rotten Tomatoes Rating: 59% |
The Duel (2016)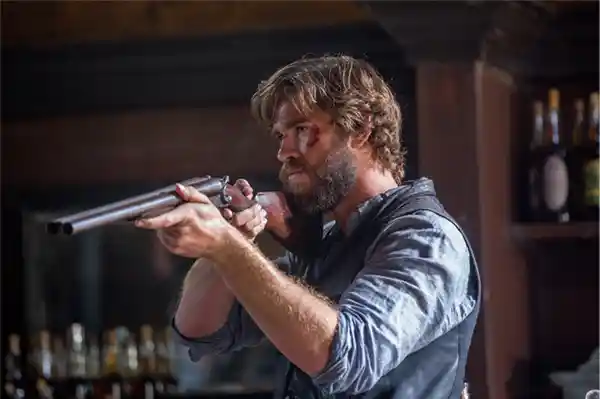 Liam Hemsworth decided to expand his graph of versatility and The Duel is part of that decision. The Australian actor got to put his Aussie accent to the best use through his character of Texas Ranger, David Kingston. The Duel will remind you of the classic Western movies and the actors did a convincing job of taking us back in time of horse rides and cowboy hats. It is a treat to watch Hemsworth riding a horse with the leather boots and cowboy hat in his full action glory.
The plot revolves around Kingston who has been with the task of finding out about the sudden missing of Mexican citizens. Kingston and his wife live under a disguise in Mount Hermon so he can investigate the details regarding the case. But it is not as easy as it sounds with the town's Mayor continuously trying to manipulate Kingston's wife.
| | |
| --- | --- |
| IMDb Rating: 5.8/10 | Rotten Tomatoes Rating: 28% |
Isn't It Romantic (2019)
The romantic comedy, Isn't it Romantic, was most known for having an Indian actress in Hollywood film, but the soul of the movie was its unique plot. Low on self-esteem, Natalie has always been scared of the world and has spent a low-key personal and professional life. What happens when her reality is altered and she wakes in a world where everyone desires her? The movie provides the viewers with a new perspective on the cliche romantic comedies. 
Hemsworth plays the character of one of Natalie's hot-shot billionaire clients, Blake. In the alternate universe, he asks her out and they both get into a romantic relationship. Eventually, Natalie realizes that she has feelings for Josh her friend and a coworker, who is now engaged to someone else. She eventually realizes that one should learn to love themselves first in order to find love. When she gets back to her real world, she is a transformed person and a better version of herself with self-confidence.
| | |
| --- | --- |
| IMDb Rating: 5.9/10 | Rotten Tomatoes Rating: 69% |
Killerman (2019)
Killerman is a crime thriller released in 2019. The movie stars Liam Hemsworth and Emory Cohen in the lead. Liam Hemsworth plays the character of Moe Diamond who along with his friend Bobby Skunk work for Perico as money launderers. They are assigned one of their biggest missions involving $20 million in 10 days. The duo is about to set out on their mission when Perico asks them to wait until his next instruction. 
The decision turns out to be the mistake of their lifetime when some never-seen-before twists and turns. While one loses memory they get chased around by the cops. With more Liam Hemsworth movies and TV shows, the actor clearly chose to have a versatile graph of filmography.
| | |
| --- | --- |
| IMDb Rating: 5.4/10 | Rotten Tomatoes Rating: 30% |
Suggested: Top 17 Josh Hutcherson Movies, Filmography, and Upcoming That You Shouldn't Miss
Arkansas (2020)
Among all the Liam Hemsworth movies and TV shows, this neo-noir crime thriller witnessed one of the actor's most intense performances and was appreciated by fans and critics equally. Liam plays the character of Kyle Ribb, who is a drug dealer and works for a man named Frog, whom he has never met. The movie is a complete package and has everything from comedy to suspense to action.
Kyle is assigned jobs with his partner, Swin Horn. Swin and Kyle struggle with their way through life but never leave each other's side. They come across a situation where they mess up a delivery and decide to hide the fact from Frog. But events take a dark turn when the duo decides to go against Frog and look for the true identity of Frog. The deadly chase of cat and mouse begins and the duo finds it hard to survive against the powerful Frog.
| | |
| --- | --- |
| IMDb Rating: 6/10 | Rotten Tomatoes Rating: 51% |
Poker Face (2022)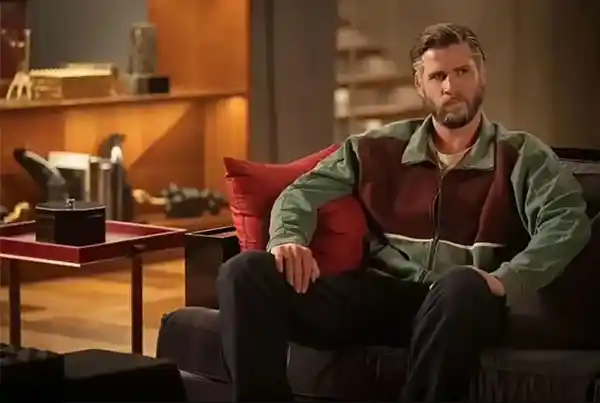 One of the latest additions to Liam Hemsworth movies and TV shows is the 2022 release Poker Face. The movie revolves around a game of poker organized by Russell Crowe's character, Jake Foley. Jake is a tech billionaire and gambler who gathers his five friends for a memorable night of poker. Liam Hemsworth's character, Michael Nankervis, is a suicidal addict.
Jake convinces them that they can earn big bucks in that one night but the friends are unaware of what is at stake. They have to share their biggest secrets for the game which leads to a series of unfortunate events. They are attacked in the middle of the game and have to stick together in order to survive.
| | |
| --- | --- |
| IMDb Rating: 5.2/10 | Rotten Tomatoes Rating: 9% |
Most Dangerous Game (2020-2023)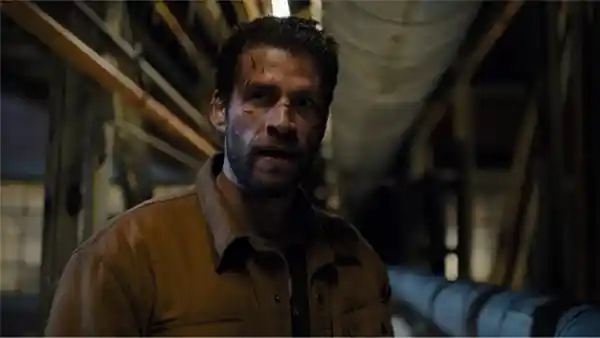 With a heart-touching base story, the action series won the hearts of the audience. When Hemsworth's character Dodge learns that he is terminally ill, he starts looking out for ways to secure the future of his pregnant wife and their child. The story might feel slow but you have to trust the process as it unravels one of the most nail-biting stories.
| | |
| --- | --- |
| IMDb Rating: 6.6/10 | Rotten Tomatoes Rating: 23% |
Conclusion
Liam Hemsworth started his acting career at a young age and it's safe to say he has aged like a fine wine. The Australian actor's career graph speaks for him and there is no doubt he has made his special place in the Hollywood industry over time. All of Liam Hemsworth's movies and TV shows have molded him into the legendary actor that he is today. He has various projects lined up for the future but the most anticipated one has to be The Witcher Season 4, where he replaces Henry Cavil for the titular role.
Must-Watch Movies List: