We all have watched Diary of a Wimpy Kid like a simp at one point. Have you wondered what the young actors are up to these days? Well, our beloved Jessie is now all grown up and has been a part of many successful movies and TV shows. Peyton List has established herself as a bankable young actress in no time with films like 27 Dresses and The Thinning. 
Over the years, Peyton List movies and TV shows have proved how she was born to be a star. The actress has time and again proved her skill and versatility. From being a Disney star to a model and a social media influencer, she has done it all, and at this point, it is safe to say "she ate and left no crumbs!" The young actress has a long way ahead but till then let's take a look at the best Peyton List movies and TV shows so far.
Spinning Gold (2023)
| | |
| --- | --- |
| Rotten Tomatoes Rating: | 30% |
| Release Date | 31 March 2023 |
| Directed By | Timothy Scott Bogart |
One of the most recent Peyton List movies is Spinning Gold, a story that revolves around the golden era of the music industry. Based on the true events of how the Casablanca records rose to heights during the late 1970s. The plot focuses on how Neil Bogart and his passion for music led him to establish the successful record company, Casablanca.
The movie did a convincing job of taking us back to the retro era and the music and its making. Bogart has a lasting impact on the music industry and the movie feels more like a tribute to him as it tries to suppress the dark side of Bogart's life. Overall, if you are interested in the life of Bogart and his contributions to the music industry, Spinning Gold might really be a gold for you.
A Little White Lie (2023)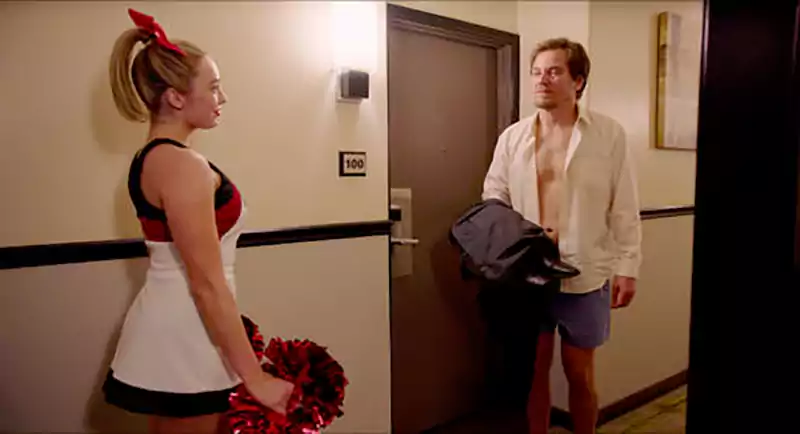 | | |
| --- | --- |
| Rotten Tomatoes Rating: | 34% |
| Release Date | 3 March 2023 |
| Directed By | Michael Maren |
A Little White Lie is among the Peyton List movies that feature her as a supporting cast as Sophie Firestone. What happens when a random person approaches you, mistaking you for a famous author? When a commoner Shriver, played by Michael Shannon is mistaken for author C.R. Shriver, he decides not to correct the mistake for some reason.
He has nothing in common with the author other than his last name. The whole movie revolves around how his one little white lie leads him to situations he has no solution for. He realizes his mistake when he is invited to a college festival and he has no idea how to address the crowd or what an author is supposed to do.
Valley Girl (2020)
| | |
| --- | --- |
| Rotten Tomatoes Rating: | 59% |
| Release Date | 8 May 2020 |
| Directed By | Rachel Lee Goldenberg |
Another of the recent Peyton List movies and TV shows is Valley Girl where she played the supporting role of a cheerleader named, Courtney. The movie is a musical remake of the 1983 rom-com movie of the same name. The story takes place in flashback mode and the audience gets to enjoy all the retro songs once again like Bad Reputation, Kids in America, and We Got the Beat. 
Then You Came (2018)
| | |
| --- | --- |
| Rotten Tomatoes Rating: | 57% |
| Release Date | 1 February 2019 |
| Directed By | Peter Hutchings |
Then You Came tries to build a story out of one of the cliche tropes where someone falls in love with a wild person with a terminal illness. When a teenage girl Skye, played by Maisie Williams, with terminal cancer realizes she has limited time left to live, she makes an eccentric bucket list for herself. She comes across a boy, Calvin played by Asa Butterfield, who is a hypochondriac.
They both bond in no time and Calvin decides to help Skye complete her bucket list. The movie does feel cliche at times but if you are a hopeless romantic, the story might work perfectly for you. Peyton List movies and TV shows mainly target the young audience and this movie is no different. The movie has everything from laughter to teary-eyed moments and can be enjoyed once.
The Outcasts (2017)
| | |
| --- | --- |
| Rotten Tomatoes Rating: | 56% |
| Release Date | 14 April 2017 |
| Directed By | Peter Hutchings |
The Outcasts was a commercial success when it was released with its teen comedy theme. As the title suggests, the plot is about a group of outcasts in high school who decide to unite against the school's queen bee, Jodi, played by Victoria Justice. 
When Jodi's "prank" against Mindy leaves her humiliated, she decides to gather all the girls who are "outcasts" and teach Jodi a lesson. Peyton List plays one of the outcast girls named Mackenzie Smith who teams up with Mindy. The movie worked well with the younger generation as it feels relatable on many levels as it feels relatable at times and will provide you with a good laugh.
The Thinning (2016)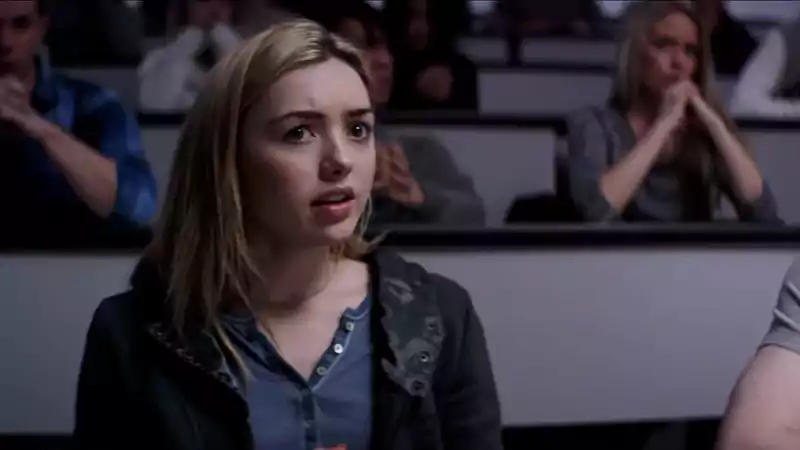 | | |
| --- | --- |
| Rotten Tomatoes Rating: | 61% |
| Release Date | 12 October 2016 |
| Directed By | Michael J. Gallagher |
The movie highlights the social concern of overpopulation but with a sci-fi drama twist. The movie is set in 2039 when the world is facing an overpopulation crisis and as a protective measure high school students have to take a standardized test, failing which might cost them their lives. This Peyton List movie was loved by the audience and hence a sequel titled The Thinning: New World Order was released in 2018.
Blake Redding, played by Logan Paul, decides to fail the exam intentionally to know more about the system. Laina Michaels, played by Peyton List, is a top student who replaces her test results with Blake to save him. But soon they both are caught in the trap and learn some dark secrets about the whole system. They decide to team up and unravel the truth behind the test imposed on the people in the name of crisis.
The Swap (2016)
| | |
| --- | --- |
| Rotten Tomatoes Rating: | NA |
| Release Date | 7 October 2016 |
| Directed By | Jay Karas |
You might have guessed the plot by the title. The Swap movie is about two teenagers who happen to magically their bodies while wishing for each other's lives. Peyton List plays the character of Ellie O'Brien, the famous gymnast of the school who swaps her body with the nerdy and geeky Jack Malloy, played by Jacob Bertrand. 
While they both are fed up with their lives and the expectations their families have of them, they argue over who has it easy among them. But when their bodies are swapped a series of hilarious events followed by both of them having a better understanding of each other's lives.
Bunk'd (2015-2021)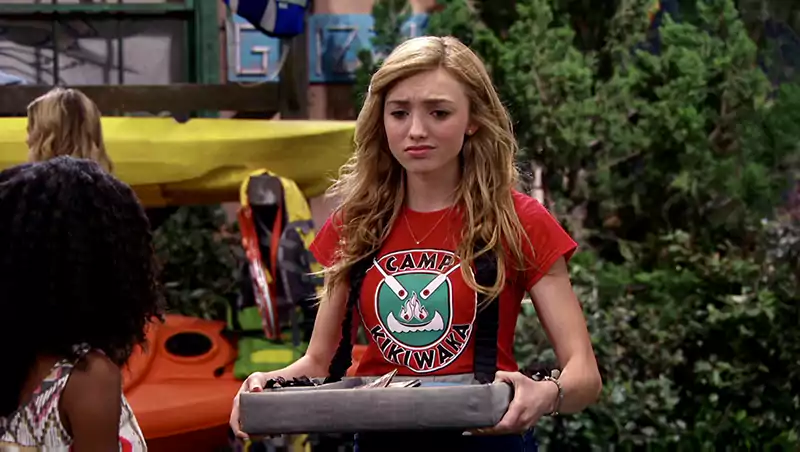 | | |
| --- | --- |
| Rotten Tomatoes Rating: | NA |
| Release Date | 31 July 2015 |
| Directed By | Pamela Eells O'Connell |
One of the most popular Peyton List movies and TV shows of recent times is Bunk'd which aired on Disney Channel from 2015-2021. Peyton played the character of Emma Ross who is part of a group of kids at a summer camp at Camp Kikiwaka. The plot revolves around the comedic adventures of three siblings Emma, Ravi, and Zuri.
Emma aspires to be a fashion designer and throughout the camping adventure helps her siblings and others navigate through the challenges. Peyton did well as the reliable elder sibling character of Emma and the audience loved her convincing performance.
Jessie (2011-2015)
| | |
| --- | --- |
| Rotten Tomatoes Rating: | NA |
| Release Date | 30 September 2011 |
| Directed By | Pamela Eells O'Connell |
Jessie is where Emma Ross was first introduced to the audience along with her siblings, Luke, Ravi, and Zuri. When a small-town young woman Jessie Prescott, played by Debby Ryan, decides to follow her dream she takes the the job of a nanny to support herself. She steps into the world of the Ross family and chaos ensues.
Though the Ross siblings are annoying at first, they help Jessie learn a lot about herself. The series was an instant hit among the audience due to its family-friendly nature and lighthearted comedy.
Diary of a Wimpy Kid (2010)
| | |
| --- | --- |
| Rotten Tomatoes Rating: | 55% |
| Release Date | 19 March 2010 |
| Directed By | Thor Freudenthal |
Among all the Peyton List movies, Diary of a Wimpy Kid helped her get a breakthrough as she proved herself as a lead actress in the character of Holly Hills. The plot revolves around Greg Heffley, played by Zachary Gordon, who is a middle schooler and is trying to cope in the new school with no friends around.
Holly Hills is a popular girl at Greg's school and he instantly falls for her. Holly feels Greg is too weak for her but he tries to prove himself and she eventually falls for him. What follows is a cute romance story where Holly helps Greg learn more about himself while staying true to his real self. Even after years of its release Diary of a Wimpy Kid remains one of the most loved movies with Peyton List.
The Sorcerer's Apprentice (2010)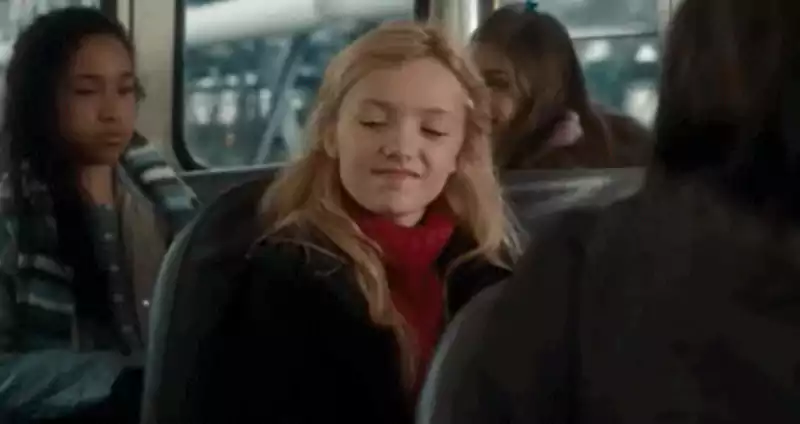 | | |
| --- | --- |
| Rotten Tomatoes Rating: | 40% |
| Release Date | 14 July 2010 |
| Directed By | Jon Turteltaub |
One of the most loved movies of Nicolas Cage, The Sorcerer's Apprentice is a fantasy adventure movie. The actor played the character of Balthazar Blake, a master sorcerer, who decides to train some apprentice under him to stop an evil sorcerer. Peyton plays the character of Becky Barnes an apprentice under Blake who falls for another apprentice, Dave, and helps him understand more about the world of magic and its power.
27 Dresses (2008)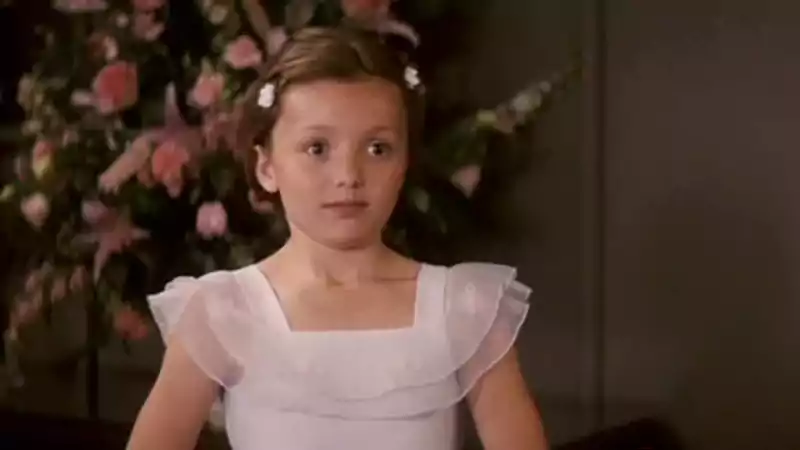 | | |
| --- | --- |
| Rotten Tomatoes Rating: | 40% |
| Release Date | 9 January 2008 |
| Directed By | Anne Fletcher |
27 Dresses instantly became an audience's favorite with its lighthearted rom-com theme. Starring Katherine Heigl as Jane and James Marsden as Kevi in the lead, the plot revolves around the life of selfless Jane who is getting ready to be bridesmaid for 27 weddings yet has never been lucky herself when it comes to love. Peyton plays the younger version of Jane and did an adorable job at a young age making the audience fall for talent. 
Conclusion
Peyton List is a force to be reckoned with – she has acted, produced, and written her way into the hearts of audiences throughout the world. Her immense talent coupled with hard work and determination has resulted in one success after another; it's no wonder people keep coming back for more. Hope you were able to find your favorites in the list of Peyton List movies and TV shows and discover some new ones.