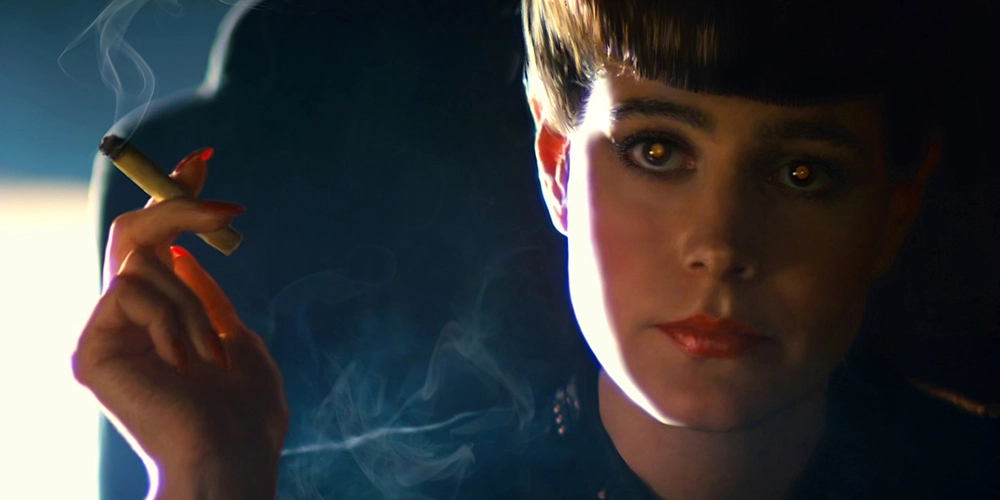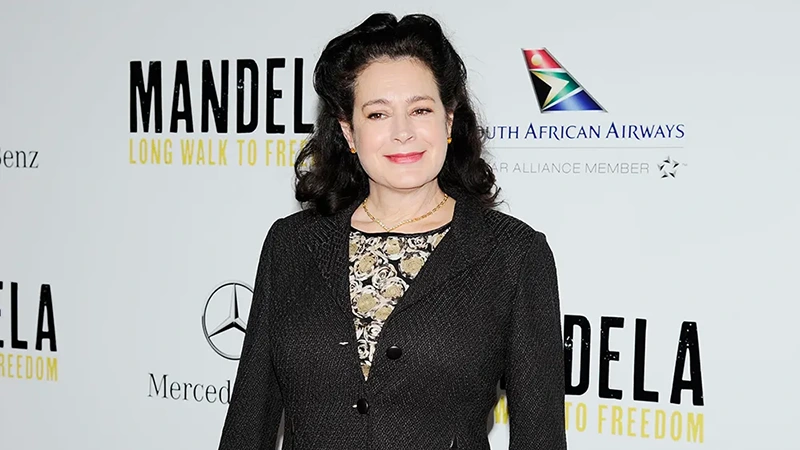 Sean Young has been a part of the entertainment industry since the 1980s and was instantly noticed by the audience, thanks to her unique features and undeniable talent. She is admired as a cult classic actress who has been a part of many successful movies. Sean Young brilliantly showcased her versatility as she transitioned from her iconic role in Blade Runner to comedic brilliance in Ace Ventura: Pet Detective.
There are rare actors who have stood the test of time in the ever-changing entertainment industry as it is hard to keep up with the trends and technology and Young is one of them. Not only has she survived all these years but has thrived through her talent. Despite struggling in her personal life due to alcoholism and legal strife, the actress has made sure to not let all that affect her professional life which is a mark of a true artist. Here is a Sean Young movies list with her best works to date.
Blade Runner (1982)
| | |
| --- | --- |
| Rotten Tomatoes Rating | 89% |
| Release Date | 25 June 1982 |
| Directed By | Ridley Scott |
Blade Runner is an iconic 1982 science fiction movie that paved the way to one of the most loved sci-fi franchises. The Ridley Scott directorial starred Harrison Ford, Sean Young, and Rutger Hauer. Replicants are advanced robots created to take on hazardous or mundane tasks across off-world colonies. The plot revolves around their struggle for their freedom from human control. As the story progresses, a blade runner, played by Ford, faces the difficult mission of finding and "retiring" several replicants who have unlawfully made their way back to Earth.
Sean Young portrays the part of Rachael, a highly evolved replicant with implanted memories who is confined by Tyrell Corporation, the firm that created these androids. Her character is an essential piece of this narrative as she acts not only as Deckard's love interest, played by Harrison Ford but also holds answers to comprehending the nature of replicants. Sean Young movies list consists of cult classics like Blade Runner.
Dune (1984)
| | |
| --- | --- |
| Rotten Tomatoes Rating | 44% |
| Release Date | 14 December 1984 |
| Directed By | David Lynch |
Yes, the original Dune was released way back in 1984 starring Kyle MacLachlan as Paul Atreides, Francesca Annis as Lady Jessica, and Sean Young as Chani. The Atreides, a noble family, are treacherously betrayed and cast away to Arrakis, an uninhabited desert planet that is home to the mysterious 'spice'. The family then initiates a rebellion against their oppressors, the Harkonnens and the intergalactic emperor, in an effort to regain control of spice production and reclaim their rightful place as leaders.
Chani, the Fremen warrior is the love interest of Paul Atreides. She brings the character to life with her powerful performance. Not only is she a fierce combatant who helps guide Paul through the unforgiving desert landscape; but she also leads an uprising against their oppressors – the Harkonnens. The 2021 Dune saw Zendaya donning the character of Chani and is one of Zendaya's best movies.
No Way Out (1987)
| | |
| --- | --- |
| Rotten Tomatoes Rating | 91% |
| Release Date | 14 August 1987 |
| Directed By | Roger Donaldson |
Dive into the suspense of Roger Donaldson's 1987 political thriller No Way Out starring Kevin Costner, Gene Hackman, and Sean Young. Costner's baseball movies were a hit among the audience but he did impress the audience with movies like No Way Out. He plays the character of Tom Farrel, a Navy officer enlisted as a military aide to the Secretary of Defense.
Sean Young plays the character of Susan Atwell, an ambitious political advisor who finds herself in a romantic entanglement with both the Secretary of Defense and Tom Farrell. Though she may appear unimportant at first glance, her role as a catalyst for the film cannot be overlooked. When she meets her untimely death, it sparks off a sequence of events that leads to Farrell's investigation. Sean Young movies always offer the audience unique and engaging plots, and this one is no different.
Wall Street (1987)
| | |
| --- | --- |
| Rotten Tomatoes Rating | 79% |
| Release Date | 11 December 1987 |
| Directed By | Oliver Stone |
Wall Street is a captivating drama that brings to life the world of high finance and corporate greed during the 80s. The plot revolves around an ambitious young stockbroker enticed by Gordon Gekko's corrupt practices. The film casts light on illegal dealings at all levels of society while emphasizing how quickly one can become embroiled in its dark web.
Sean Young can be seen portraying Darien Taylor, a young woman of integrity and honesty who serves as an antithesis to Bud Fox's ruthless lifestyle. With her father being a wealthy entrepreneur, she is surrounded by corruption yet remains anchored in principles of love and goodness. Sean Young movies list will always be incomplete without mentioning this iconic masterpiece.
Cousins (1989)
| | |
| --- | --- |
| Rotten Tomatoes Rating | 56% |
| Release Date | 10 February 1989 |
| Directed By | Joel Schumacher |
The 1989 release, Cousins, is a romantic comedy starring Ted Danson, Isabella Rossellini, Sean Young, and William Petersen. The plot might seem a bit complex with two couples falling for each other's spouses. This Joel Schumacher directorial is exactly what the audience expects from him and is on one of the most loved romantic comedies on this Sean Young movies list.
The movie is not your regular romance plot that revolves just around the affairs of the characters. Cousins allow each character to have their own space and take time to dwell on their emotional being.
Ace Ventura: Pet Detective (1994)
| | |
| --- | --- |
| Rotten Tomatoes Rating | 48% |
| Release Date | 4 February 1994 |
| Directed By | Tom Shadyac |
Ace Ventura: Pet Detective brings Jim Carrey, Courteney Cox, and Sean Young together to hilariously tell the story of an eccentric and bumbling pet detective hired to find the missing Miami Dolphins mascot. This wacky journey is sure to bring you on a side-splitting adventure with its unique characters and comically unexpected scenarios.
As Melissa Robinson, a news reporter covering the case of the missing mascot, Sean Young brings an element of charisma to Ace Ventura's investigation. Despite her initial doubts about his capabilities, she ultimately comes to trust him and lends her aid as he continues his probe. The Jim Carrey starrer on this Sean Young movies list is a family entertainer with light-hearted comedy.
A Kiss Before Dying (1991)
| | |
| --- | --- |
| Rotten Tomatoes Rating | 36% |
| Release Date | 26 April 1991 |
| Directed By | James Dearden |
A Kiss Before Dying is filled with mystery and suspense. The crime thriller stars Matt Dillon, Sean Young, and Max von Sydow. Inspired by Ira Levin's classic novel this captivating story follows its protagonists' attempts to uncover a dark secret hidden within the family business empire. Among all the Sean Young movies, this one saw her portraying two characters at once hence proving her capability as an actress.
Jonathan Corliss played by Dillon is a college student who plans to manipulate and murder the daughter of an affluent industrialist, played sby Young, in order to acquire her family's affluence. What Jonathan didn't foresee was the suspense that would follow, when he discovers that his victim has an identical twin sister (also played by Young.) Now, not only does he have to conceal his crime but also must outsmart her attempts at uncovering what happened.
The Boost (1988)
| | |
| --- | --- |
| Rotten Tomatoes Rating | 40% |
| Release Date | 23 December 1988 |
| Directed By | Harold Becker |
In The Boost Harold Becker's 1988 drama film starring James Woods, Sean Young, and Steven Hill. Lenny Brown played by Woods is a successful businessman whose life spirals out of control due to an addiction to cocaine. He loses his job, home, and family as a result. For help, he reaches out to Jackie, an old college friend with her own challenges – including drug use which makes it difficult for her to assist him. Will they be able to overcome these obstacles together?
Sean Young's portrayal of Linda Brown, Lenny's wife, radiates complexity. Linda makes Lenny feel complete and there are instances when he feels she is too pretty to be with someone like him. She tries her best to warn her husband against some bad decisions but to no avail.
The Amati Girls (2001)
| | |
| --- | --- |
| Rotten Tomatoes Rating | 46% |
| Release Date | 19 January 2001 |
| Directed By | Anne De Salvo |
The Amati Girls will hit you home if you have been through a rough patch in life after losing your loved one. The plot revolves around four sisters and their single mother who are struggling to cope with the death of their father. Dolly, Grace, Denise, and Christine are played by Cloris Leachman, Mercedes Ruehl, Dinah Manoff, and Sean Young respectively. 
The sisters try to help their mother cope with the pain while simultaneously exploring their own identities. The movie follows how their whole family is affected by the actions of the sisters while also giving us a justification for their actions. Like all other Sean Young movies, this one has an interesting storyline that makes it stand out from the rest.
Jug Face (2013)
| | |
| --- | --- |
| Rotten Tomatoes Rating | 76% |
| Release Date | 9 August 2013 |
| Directed By | Chad Crawford Kinkle |
If you are in for some horror thriller then Jug Face is the one for you on this Sean Young movies list. The movie is about a community that lives in the woods with basic survival facilities. When the supernatural pit that has been worshipped by the community for years demands a blood sacrifice of Ada, played by Lauren Ashley Carter, she must find ways to safe keep herself.
The movie is well written and executed as each scene is filled with eerie suspense and along with the characters the audience also feels the anxiety of what is to come. When Ada hides her carved-out jug face hoping to change her destiny, a series of unfortunate events follow as a result of the pit being angry.
Bone Tomahawk (2015)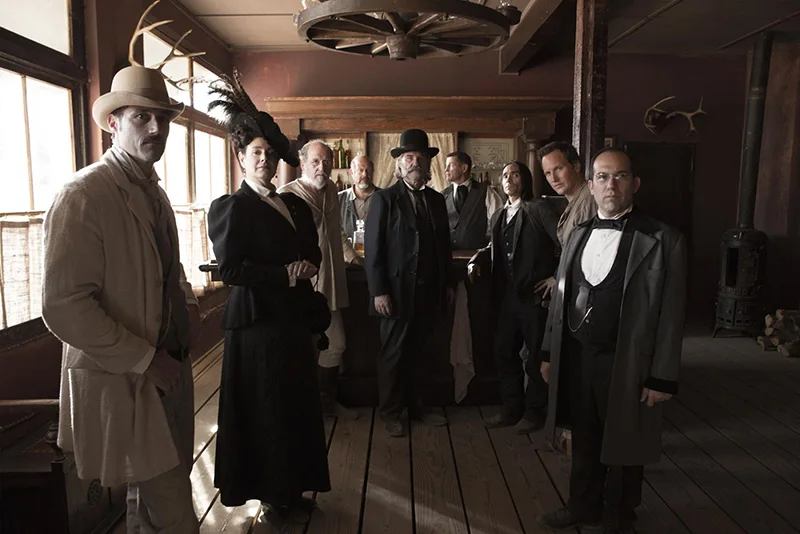 | | |
| --- | --- |
| Rotten Tomatoes Rating | 91% |
| Release Date | 4 October 2015 |
| Directed By | S. Craig Zahler |
The movie received nods from the critics for its unique plot, perfect star cast, and cinematography. The plot is set in a small town back in the 1890s who have been living peacefully. But when a murder and subsequent missing happen in the tribe, they realize that a native American cannibalistic tribe is behind all the crimes.
The town Sheriff, his deputy, a gunslinger, and a cowboy embark on a journey to save their people. But can they stand against the brutal cannibalistic tribe? Among all the movies on this Sean Young movies list this one marks one of the recents that impressed the audience and the critics alike.
Conclusion
Looking at the Sean Young movies list, it's pretty clear why she is considered one of the most admired veteran actresses. She left a mark as the beloved character of Chani which is reprised by Zendaya after years and she starred in the original Blade Runner which continued as one of the most successful sci-fi franchises. Young is the kind of artist who always has a hunger for creative work and is willing to push her boundaries.