From being introduced as the son of legendary comic actors Jerry Stiller and Anne Meara to the successful comedic genius, Ben Stiller has earned much-deserved recognition in Hollywood. But if you thought the actor is all about the comedy genre, you are in for a ride. He has time and again proved his creative talent not just with his acting but also as a voice artist and a successful film director.
Stiller made a place for himself in the industry with his hit show The Ben Stiller Show which aired on MTV from 1992-1995. Since then he has proved that he is a bankable comedy star and has starred in some of the blockbuster hits like Zoolander, Night at the Museum, and Dodgeball. To pay tribute to his talent, we have listed some of the best movies with Ben Stiller.
Meet The Parents (2000)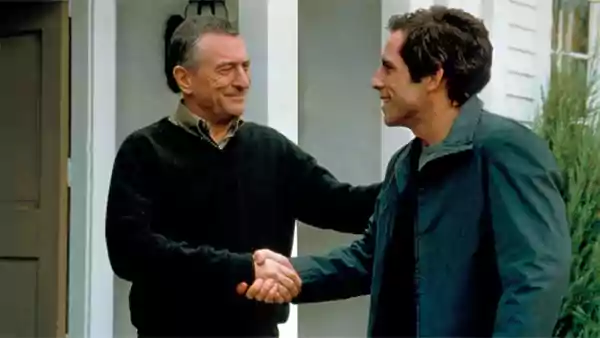 Meeting your future in-laws is the most nerve-wracking experience, those who have been there would know. Meet the Parents as the name suggests is about the hilarious chronicles that follow when Stiller's character, Greg, has to meet the parents of his long-time girlfriend, Pam.
None other than Robert De Niro plays the character of Pam's father who is a retired CIA operative. Stiller's signature style of physical comedy amplified the overall humor of every scene and the movie marked one of the highest-grossing films of 2000. Two sequels of the story were released in 2004 and 2010 titled Meet the Fockers and Little Fockers respectively. As the name suggests, the movies expand the story of Greg and Pam after Pam's parents are convinced of Greg.
| | |
| --- | --- |
| IMDb Rating: 7/10 | Rotten Tomato Ratings: 84% |
Watch the trailer for Meet the Parents:
The Royal Tenanbaums (2001)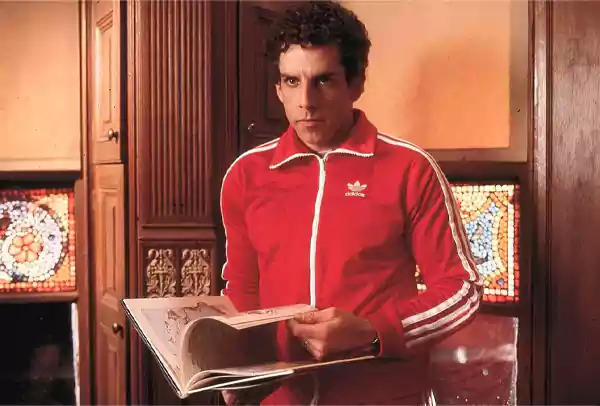 The Wes Anderson directorial highlights specific family issues and is sure to make you feel relatable in some aspects. The plot revolves around the dysfunctional Tenanbaums family with three gifted and successful siblings who experience existential crises in adulthood.
When the patriarch of the family pushes his three children to find success, though they achieve academic success they all struggle with mental health issues. Stiller plays the character of Chas who despite not idealizing his father tries his best to be an ideal father to his children.
| | |
| --- | --- |
| IMDb Rating: 7.6/10 | Rotten Tomato Ratings: 81% |
Enjoy the trailer for The Royal Tenanbaums:
Night at the Museum (2006)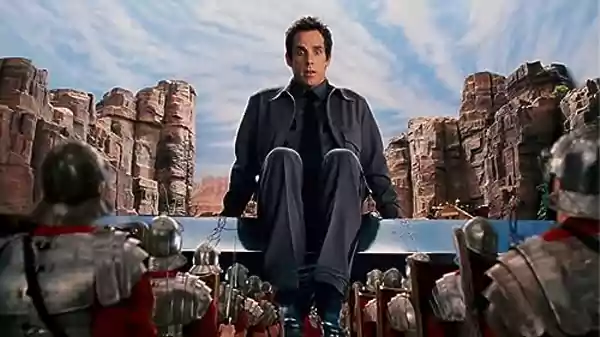 The movie won hearts at the time of release with its unique concept and execution by the actors. The whole movie is set in a museum where the exhibits come to life after the sun sets.
The plot revolves around the character of Larry Dalley played by Ben Stiller who is a single father and finds it hard to land a stable job. When he is assigned the job of a night watchman at the American Museum of Natural History, he gets the shock of a lifetime on his first day. When he discovers that all the historic figures come alive at night, he has to make a choice of quitting the hard-earned job or staying. But soon he makes friends with the famous figures and they all guide him in his life.
| | |
| --- | --- |
| IMDb Rating: 6.5/10 | Rotten Tomato Ratings: 43% |
Here is the trailer for Night at the Museum:
There's Something About Mary (1998)
Though Ben Stiller was among the lead cast, not gonna lie here Cameron Diaz stole the show with her titular character. There's Something About Mary is a romantic comedy that is to date counted among Cameron Diaz's best movies.
Stiller plays the character of Ted Stroehmann who has not gotten over his high school crush, Mary, and decides to appoint a private investigator to look for her. But everything gets twisted when the investigator falls for Mary and provides Ted with misleading information.
| | |
| --- | --- |
| IMDb Rating: 7.1/10 | Rotten Tomato Ratings: 84% |
Check out the trailer for There's Something About Mary:
Brad's Status (2017)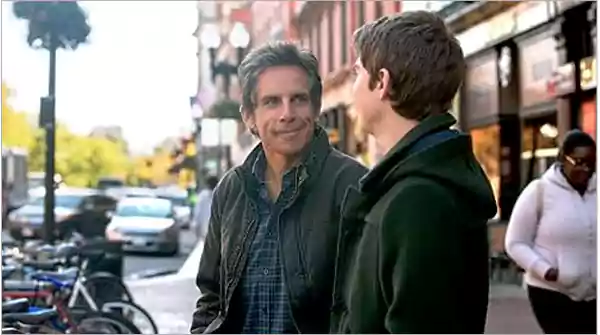 Unlike most Ben Stiller movies this one does not see him in a comic role. He plays the titular character of Brad and delivered a mature and heartbreaking performance. The story has not a bit relied on comic elements to portray the struggles of Brad as we have seen in most of his movies.
Ben comes across some of his collegemates while he takes his son for college admission. He starts feeling like a failure when he learns that all of them are in a powerful position in life while he runs a nonprofit organization. His son and his wife help him through the harsh time and soon he realizes that his family is his real wealth.
| | |
| --- | --- |
| IMDb Rating: 6.5/10 | Rotten Tomato Ratings: 79% |
Watch the trailer for Ben's Status:
Madagascar (2005)
Madagascar is an animated movie and Ben Stiller, Chris Rock, and David Schwimmer voiced the characters of Alex an African lion, Marty a plains Zebra, and Melman a hypochondriac giraffe respectively. The trio lives together at the Central Park Zoo and have been friends for years.
On the night of Marty's 10th birthday, he decides to run away from the zoo and fulfill his dream of living in the wild. He along with his friends Alex and Melman land on the exotic island of Madagascar but can they survive in the wild after living in the closed premises of a zoo?
The worldwide success of the movie resulted in a sure-shot sequel titled Madagascar: Escape 2 Africa in 2008 and a third installment titled Madagascar: Europe's Most Wanted in 2012.
| | |
| --- | --- |
| IMDb Rating: 6.9/10 | Rotten Tomato Ratings: 55% |
Here is the trailer for the movie Madagascar:
Zoolander (2001)
The 2001 movie featured Ben Stiller not just as an actor but as a director as well. Zoolander is one of the best movies with Ben Siller where the makers are very well aware of what they are serving the audience. With a considerable number of celebrity cameos in the movie, it is clear Ben Stiller has got a stronghold in the industry.
Stiller played the titular character of Derek Zoolander, a male model who is full of himself as he has never had any competitor in the industry. But when he comes across his first rival, Hansel McDonald, he realizes he will have to put effort to relaunch his career. What follows is a series of unrealistic events that will have you laughing hard till your stomach hurts.
The sequel movie Zoolander 2 was released in 2016 that featured the most famous cameo of Ariana Grande. Though her screen time was limited to a few seconds it is among the few movies and shows of Ariana Grande that her fans should not miss.
| | |
| --- | --- |
| IMDb Rating: 6.5/10 | Rotten Tomato Ratings: 64% |
Check out the trailer for the movie Zoolander:
Flirting With Disaster (1996)
The independent comedy movie was one of the early hits of Ben Stiller movies. There is something special about the independent movies from the 90s and this one just proves us right. Stiller plays the character of Mel Coplin along with his wife Nancy have a four months old son.
Mel is an adopted child and after the birth of his own child starts feeling the need of finding his birth parents. He asks his wife to accompany him along with their child on this journey. The movie is funny but at times will tear you up as the family faces some emotional dilemmas.
| | |
| --- | --- |
| IMDb Rating: 6.7/10 | Rotten Tomato Ratings: 88% |
Enjoy the trailer for Flirting With Disaster:
Reality Bites (1994)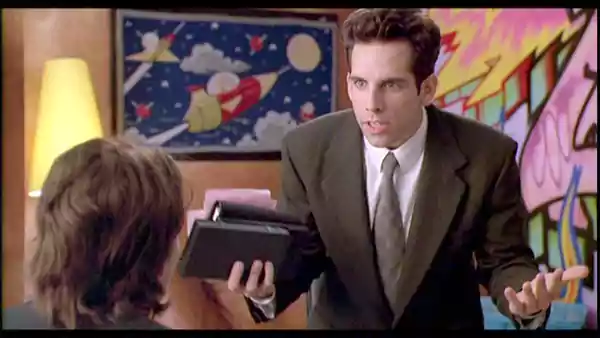 The 1994 romantic comedy-drama marked Stiller's directorial debut. The movie captured the youth's life during the 90s in the rawest form possible. Apart from Stiller, the movie features Winona Ryder and Ethan Hawke in the lead.
The plot revolves around three young adults with very different lifestyles and goals. When Lelaine develops an interest in her laid-back housemate Troy, she holds herself back as she feels Troy can't provide her with a secure future. But when a network producer Michael approaches her romantically she has to think how to make things work.
| | |
| --- | --- |
| IMDb Rating: 6.6/10 | Rotten Tomato Ratings: 63% |
Watch the trailer for Reality Bites:
The Secret Life of Walter Mitty (2013)
The 2013 Ben Stiller movie is an adaptation of a short film by James Thurber starring the actor in the titular role. Walter Mitty has worked for over 16 years as a Life magazine photo editor but now he craves an escapism from his monotonous life.
While he keeps daydreaming about an escape he always finds himself caught up in work. His adventurous journey begins when he sets out to find the mysterious photographer, Sean O'Connell with only a rough idea that he might be in Greenland. The movie will resonate with everyone who is stuck in a 9-5 and provides an in-depth experience of how far an idea or a thought can take you.
| | |
| --- | --- |
| IMDb Rating: 7.3/10 | Rotten Tomato Ratings: 52% |
Here is the trailer for The Secret Life of Walter Mitty:
Tropic Thunder (2008)
What happens when a reel-life soldier is forced to become a real-life soldier? That is exactly the plot of Tropic Thunder. When a renowned action superstar, Tugg Speedman, is trying to revive his dying career he gets the opportunity to be part of one of the most expensive war movies.
Stiller's character of Speedman along with others gets the shock of their lifetime when a group of drug dealers mistake the actors for real soldiers and they are forced to fight back.
| | |
| --- | --- |
| IMDb Rating: 7.1/10 | Rotten Tomato Ratings: 82% |
Enjoy the trailer for Tropic Thunder:
Tower Heist (2011)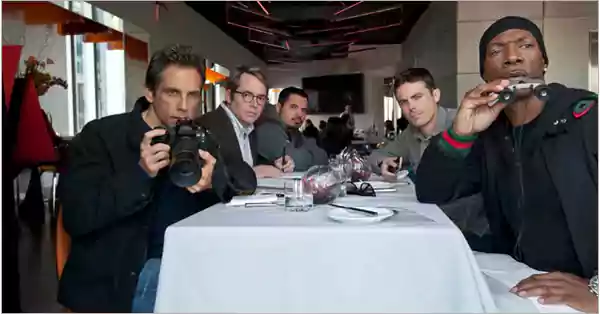 The 2001 release is a heist comedy movie. It was not appreciated much by the critics for the storyline but the cast received much praise for their work. The movie was released after many controversies.
Stiller played the character of Josh Kovak, a building manager of a high-rise condo, who is on good terms with all the tenants. When his close friend, Shaw, is arrested for financial fraud Josh initially feels it might be a misunderstanding but later discovers some bitter truth.
| | |
| --- | --- |
| IMDb Rating: 6.2/10 | Rotten Tomato Ratings: 67% |
Trailer for the movie Tower Heist:
Dodgeball: A True Underdog Story (2004)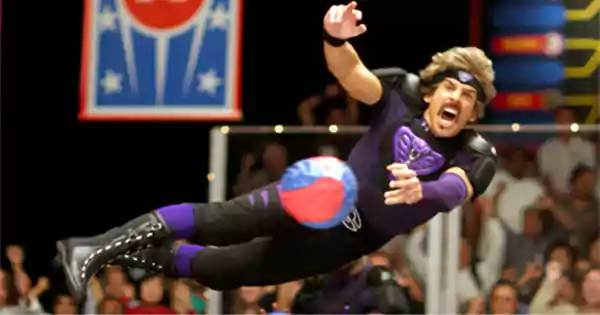 Ben Stiller is the owner of a gym but always dreams of owning the Average Joe's gymnasium. When he learns that the gymnasium is on sale for $50,000 he and his friends try everything in their power to arrange the money. When they come across a dodgeball competition with price money he and his friends decide to form a team and participate in the competition.
| | |
| --- | --- |
| IMDb Rating: 6.2/10 | Rotten Tomato Ratings: 67% |
Watch the trailer for Dodgeball: A True Underdog Story
Megamind (2010)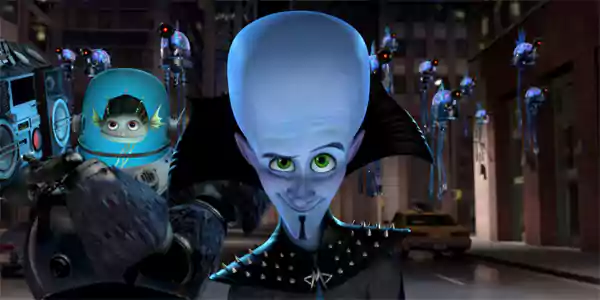 Megamind is an animated superhero comedy voiced by Brad Pitt, Jonah Hill, Tina Fey, Ben Stiller, and Will Ferrel. The movie is about how once a villain, Megamind, decides to be a hero for the first time when a more villainous character decides to destroy the world.
| | |
| --- | --- |
| IMDb Rating: 6.1/10 | Rotten Tomato Ratings: 72% |
Check out the trailer for Megamind:
The Cable Guy (1996)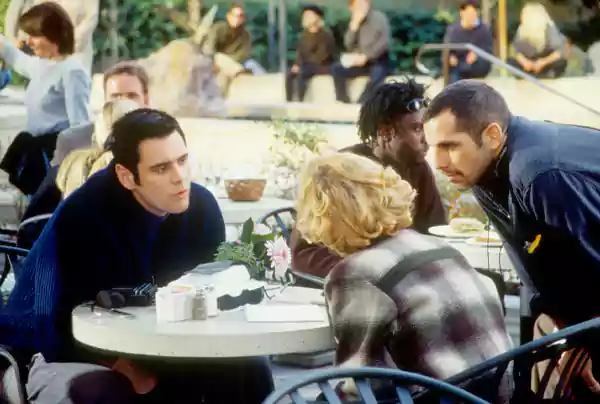 The crude comedy movie The Cable Guy starred Jim Carey as Chip, the cable guy, and Matthew Broderick as Steven. When Steven is kicked out of his girlfriend's house he is tight on budget and tries to befriend Chip for cheap cable connection. But things take an ugly turn when Chip gets obsessed with Steven and goes to extreme extents to keep him in his life.
| | |
| --- | --- |
| IMDb Rating: 7.3/10 | Rotten Tomato Ratings: 55% |
Here is the trailer for The Cable Guy:
Conclusion
It might be unfair to address Ben Stiller as a comic actor, in fact as an actor, the movies with Ben Stiller are a huge contribution to Hollywood that goes beyond his screen presence. He set the bar too high for himself with movies that were way ahead of time. Ben Stiller movies are a timeless asset and seem to fit every generation.