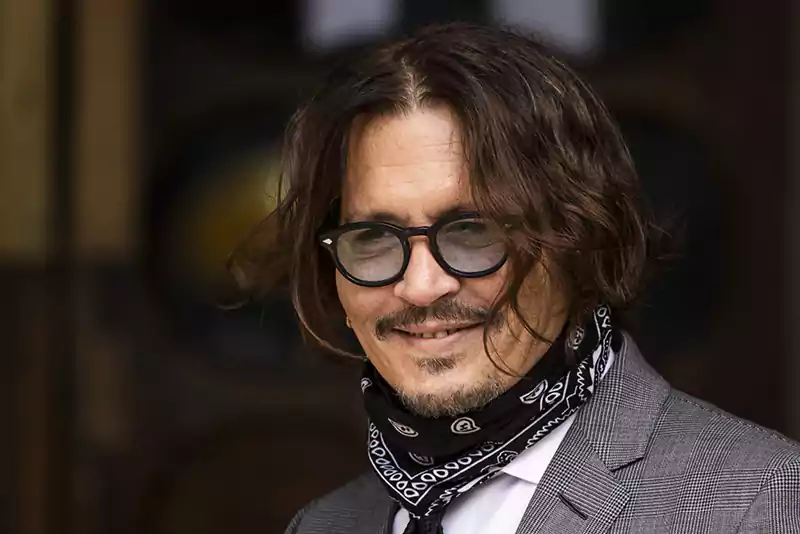 Johnny Depp movies have entertained the audience for almost four decades. The veteran actor, Johnny Depp quickly made it to the top of his acting game with his immense talent for adapting to any character, especially the quirky ones.
A true actor is the one who makes their character immortal and Johnny Depp is one such actor who always immerses himself in whatever character he is playing. Johnny Depp movies might not have won him the much-deserved Oscar yet, but he has been awarded various prestigious awards including the Golden Globe Award.
Despite some of the rough events in the recent past, fans never left the side of their favorite star, in fact, the love and admiration have only increased over time. Depp's hunger for creativity does not seem to burn down any time soon as the actor has many interesting projects under his belt. As his fans, we have high expectations from Johnny Depp upcoming movies and can't wait to see what the actor has to offer his audience.
In this list of movies with Johnny Depp, we are discussing some of his best works to date.
A Nightmare on Elm Street (1984)
| | |
| --- | --- |
| Rotten Tomatoes Rating | 95% |
| Release Date | 9 November 1984 |
| Directed By | Wes Craven |
The 1984 horror movie A Nightmare on Elm Street marks the debut movie of Johnny Depp. He was cast as a supporting character and did not miss his chance to showcase his talent. The plot revolves around Nancy Thompson, played by Heather Langenkamp, and her friends who are targetted by the spirit of a serial killer.
The movie came up with a unique concept for its time as the ghost tries to kill them in their dreams and if they fail to save themselves they die in real life. Depp's character of Glen Lantz is one of Nancy's friends and hence a target of the ghost.
Edward Scissorhands (1990)
| | |
| --- | --- |
| Rotten Tomatoes Rating | 89% |
| Release Date | 7 December 1990 |
| Directed By | Tim Burton |
Another one of the best Johnny Depp movies from old time. Johnny Depp's filmography is filled with the portrayal of some unusual characters and Edward Scissorhands is one of the earliest of such roles. The film is among the best directed Tim Burton movies in Johnny Depp's career and includes many quirky collaborations with the former. The heart-touching fantasy romance movie is about an inventor's creation named Edward who is left with metallic scissors instead of hands as the creator died before he could make Edward's hands.
Edward has lived alone in an abandoned mansion for years until a lady, Peg, finds him and decides to bring him home. Peg's family and neighborhood are fascinated by Edward's talent for cutting and grooming almost everything. He is soon welcomed by the whole society with love but soon things start taking a tragic turn when Peg's daughter Kim and Edward fall for each other.
Arizona Dream (1993)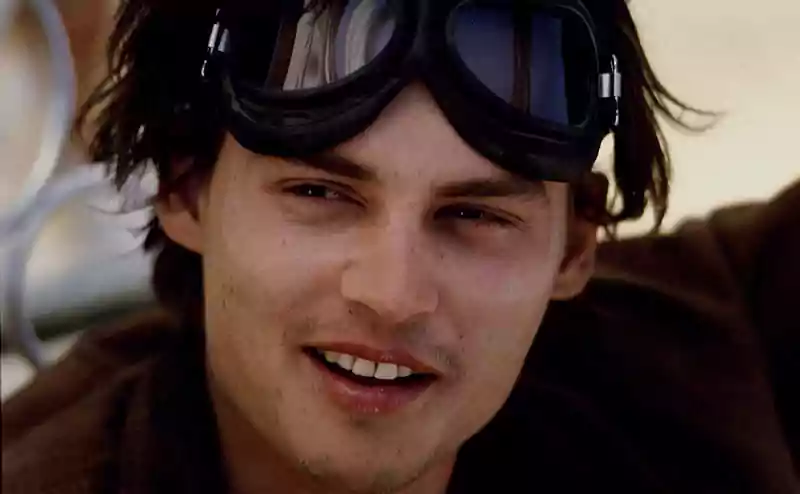 | | |
| --- | --- |
| Rotten Tomatoes Rating | 87% |
| Release Date | 9 September 1994 |
| Directed By | Emir Kusturica |
Among the early Johnny Depp movies Arizona Dream established him as a heartthrob among the females. Directed by Emir Kusturica, the movie is often tagged as bizarre and surrealist. Depp's character of Axel Blackmar can be seen romancing a much older lady, but hey that's not the bizarre part. He simultaneously romances her stepdaughter. But the movie is not just about the love triangle. Confused? You have to watch the movie to get it and maybe watch it more than once.
What's Eating Gilbert Grape (1993)
| | |
| --- | --- |
| Rotten Tomatoes Rating | 90% |
| Release Date | 17 December 1993 |
| Directed By | Lasse Hallstrom |
In the 1993 release, Johnny Depp and Leonardo DiCaprio shared screen for What's Eating Gilbert Grape. The movie worked as a major stepping stone for both the actors. Depp played the titular character of Gilbert Grape, a small-town boy who has to take care of his obese mother and mentally challenged younger brother, Arnie, played by DiCaprio.
Gilbert struggles to pursue his dreams and is split between the tough choice of handling his responsibilities and running after his dreams. The chemistry between both the actors plays a pivotal role in the movie and the storyline will have a long-lasting impact on the viewers.
Donnie Brasco (1997)
| | |
| --- | --- |
| Rotten Tomatoes Rating | 88% |
| Release Date | 28 February 1997 |
| Directed By | Mike Newell |
If you are only used to seeing Depp in quirky and artistic roles, Donnie Brasco will give you a whole new perspective about the actor. The movie is part of Johnny Depp young days when he was struggling to find a place for himself in the industry. The fact that he was part of the star cast that included big names like Al Pacino, James Russo, Anne Heche, and Michael Madson yet managed to grab the attention of the audience speaks for his talent even as a newcomer.
Donnie Brasco is the movie adaptation of Joe Pistone's autobiographical novel titled Donnie Brasco: My Undercover Life in the Mafia. Depp's portrayal of the titular and lead character earned him praise and proved his versatility. Brasco is an FBI agent who infiltrates a mafia family and tries to collect evidence against their illegal affairs. But the heroic role comes with a lot more challenges than what one can imagine. The movie won an Oscar nomination in the Best Adapted Screenplay category.
Pirates of the Caribbean (2003, 2006, 2007, 2011, 2017)
| | |
| --- | --- |
| Rotten Tomatoes Rating | 80% |
| Release Date | 9 July 2003 |
| Directed By | Gore Verbinski |
Based on Disney's famous theme park attraction, Pirates of the Caribbean is hands down one of the most renowned movies with Johnny Depp. The character of Jack Sparrow is a cult classic and is a great example of the acting prowess of Depp. But do you know Hugh Jackman was the first choice for playing Jack Sparrow? But like they say, everything happens for good, and the final choice of Depp being part of the franchise turned out to be the best choice. 
The franchise never looked back since the release of Pirates of the Caribbean: The Curse of the Balck Pearl which was released in 2003 and since then has released four blockbuster movies. All Pirates of the Caribbean movies earned global recognition and Depp was nominated for an Oscar award for his work. 
Finding Neverland (2004)
| | |
| --- | --- |
| Rotten Tomatoes Rating | 83% |
| Release Date | 12 November 2004 |
| Directed By | Marc Forster |
We all know a long list of Peter Pan movies and plays and comics but have you ever wondered about the man who created Peter Pan and what inspired him for the fantasy story we all have loved since our childhood? Finding Neverland is about playwright J. M. Barrie, the man behind Peter Pan. Depp portrayed the character with such finesse that even after almost a decade it is one of the best Johnny Depp movies.
After terribly failing at his last play and looking for some creative inspiration, Barrie comes across Sylvia Llewelyn Davies, played by Kate Winslet, a widow who is struggling to raise her four sons alone. Winslet's work in the movie was appreciated by the audience and is often counted among the best movies of Kate Winslet. Barrie befriends the family except for the youngest son named Peter who is still trying to cope with the loss. The time spent with the family gets Barrie's creative juices flowing and he writes a successful play.
Charlie and the Chocolate Factory (2005)
| | |
| --- | --- |
| Rotten Tomatoes Rating | 83% |
| Release Date | 10 July 2005 |
| Directed By | Tim Burton |
One more Tim Burton directorial on this list of top Johnny Depp movies is the 2005 release Charlie and the Chocolate Factory. The movie is based on Roald Dahl's novel of the same name. Depp's portrayal of the beloved yet twisted candy man, Willy Wonka got him a Golden Globe nomination. 
The plot revolves around Wonka's chocolate factory which needs an heir and in an attempt to find a suitable heir he hides five golden tickets and the lucky five can enjoy a tour of his chocolate factory. A prequel to the movie is set to release on 15 December 2023 titled Wonka. The movie stars Timothee Chalatmet as Willy Wonka and explores his life before the chocolate factory. 
Corpse Bride (2005)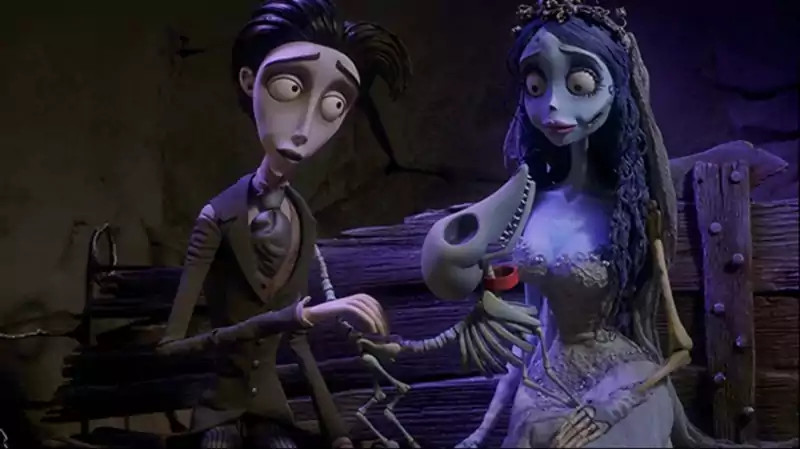 | | |
| --- | --- |
| Rotten Tomatoes Rating | 84% |
| Release Date | 16 September 2005 |
| Directed By | Tim Burton, Mike Johnson |
I am biased so I will shamelessly say Corpse Bride deserves to be on the top of Johnny Depp movies list. But can you blame me? The movie is so adorably cute and has a touching storyline and Depp's voiceover for our lead man, Everything is just what a movie needs to be a masterpiece. If you are still not convinced, our man got to sing in the movie. Yes, the movie features a song sung by Depp (so jealous of the corpse bride).
The stop motion musical fantasy is set in the Victorian era where Victor is about to get married to his Corpse bride Victoria, but the sad part is the agreement is only due to financial reasons. But Victor makes a mistake during his vows and runs away to practice his vows. He puts the wedding ring on a branch and completes his vows only to realize that he got married to Emily, the corpse bride.
Sweeney Todd: The Demon Barber of Fleet Street (2007)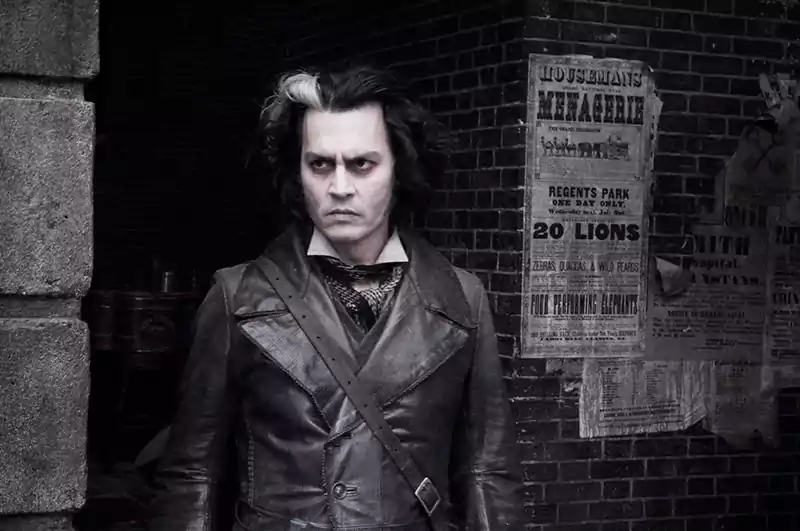 | | |
| --- | --- |
| Rotten Tomatoes Rating | 86% |
| Release Date | 3 December 2007 |
| Directed By | Tim Burton |
The magical duo of Johnny Depp and Tim Burton united once again in 2002 for a dark revenge drama, Sweeney Todd: The Demon Barber of Fleet Street. Depp plays the titular character of Sweeney Todd who has to wrongfully spend 15 years in prison and loses his beloved wife during the time.
The movie is an adaptation of Stephen Sondhiem's renowned musical and did full justice to the play. It's hard to imagine anyone other than Depp carrying the character of a vengeful barber who is willing to go to any extent to take his revenge.
Public Enemies (2009)
| | |
| --- | --- |
| Rotten Tomatoes Rating | 68% |
| Release Date | 1 July 2009 |
| Directed By | Michael Mann |
Public Enemies is about the last days in the life of legendary gangster John Dillinger. The movie is set in the 1930s which is often described as the golden era for gangsters and robbers. Dillinger became a folk hero as he robbed the rich and corrupted companies and left the common people to live in peace. The movie focuses on the human side of Dillinger who suffered from personal loss and struggled in his personal life, a face that was hidden from the world.
Alice in Wonderland (2010)
| | |
| --- | --- |
| Rotten Tomatoes Rating | 51% |
| Release Date | 5 March 2010 |
| Directed By | Tim Burton |
Johnny Depp movies with Tim Burton never disappoint and Alice in Wonderland is no exception. With a new vision to the ages-old fantasy tale, the movie was a huge box office success and marked the most successful movie of Johnny Depp. Critics and fans equally praised his character of Mad Hatter.
The story begins when 19-year-old Alice slips into a dark hole while contemplating her marriage with an aristocrat. She soon realizes that she is now part of one of the fantasy worlds she has read about in her childhood. Alice decides to make her time in the bizarre wonderland worth every minute by bringing down the Red Queen and her reign of terror.
Rango (2011)
| | |
| --- | --- |
| Rotten Tomatoes Rating | 88% |
| Release Date | 4 March 2011 |
| Directed By | Gore Verbinski |
Depp is often described as a chameleon thanks to his ability to sink deep into the character, but in Rango, he got to voice the character of an actual chameleon. The animated movie is often forgotten while talking about the best Johnny Depp movies but has won an Oscar in the Best Animated Feature category.
The plot revolves around the titular character whose hunger for adventure can be seen at the beginning of the movie. Rango is a pet chameleon who ends up in a dirt city after an accident and now can't find his way to back his family. But he does not lose hope and takes it up as a new adventure. Rango ends up being the sheriff of the city and promises the people to arrange water for them as that is the biggest challenge faced by everyone living in the dirt city.
Into the Woods (2014)
| | |
| --- | --- |
| Rotten Tomatoes Rating | 71% |
| Release Date | 25 December 2014 |
| Directed By | Rob Marshall |
If you are a fan of all the childhood fantasy comics, then Into the Woods is a must-have on your watch list. The musical fantasy Depp as the Big Bad Wolf and the character is my personal favorite among all the fantasy Johnny Depp movies. When he calls out to Little Red Riding Hood "Hello little girl," it still gives the creep. The movie is not your regular kid-oriented Disney movie.
The movie has almost all the Disney characters like Cinderella, Snow White, and Rapunzel but the story is held together by James Corden and Emily Blunt's character of Baker and his wife. Into the Woods witnessed one of the best performances by Emily Blunt.
Black Mass (2015)
| | |
| --- | --- |
| Rotten Tomatoes Rating | 73% |
| Release Date | 18 September 2015 |
| Directed By | Scott Cooper |
Johnny Depp is rightly called the chameleon when it comes to acting because he gets deep into the skin of every character he plays. But with Black Mass, he raised the bar too high and I bet you won't even recognize him in the movie if you don't know about the star cast beforehand. In this list of Johnny Depp movies, this has to be the one with his most transformed self. The prosthetics helped him look like the character but what grabs the attention of the audience is the performance underneath all that prosthetics.
The movie is based on the real-life story of a South Boston mobster James 'Whitey' Bulger. Depp's convincing portrayal of the light on emotions yet powerful mobster earned him a Screen Actors Guild nomination. The movie might not have performed well at the time of release but will always be counted among the best Johnny Depp movies for his performance.
Fantastic Beasts and Where to Find Them (2016)
| | |
| --- | --- |
| Rotten Tomatoes Rating | 74% |
| Release Date | 18 November 2016 |
| Directed By | David Yates |
Fantastic Beasts and Where to Find Them is part of the Harry Potter franchise and can be enjoyed best if you watch all the Harry Potter movies in order. Though Depp featured as a cameo in the movie he stole the show as dark wizard Grindelwald. The movie was a box office success grossing over $800 million worldwide becoming one of the most successful Johnny Depp movies.
Sherlock Gnomes (2018)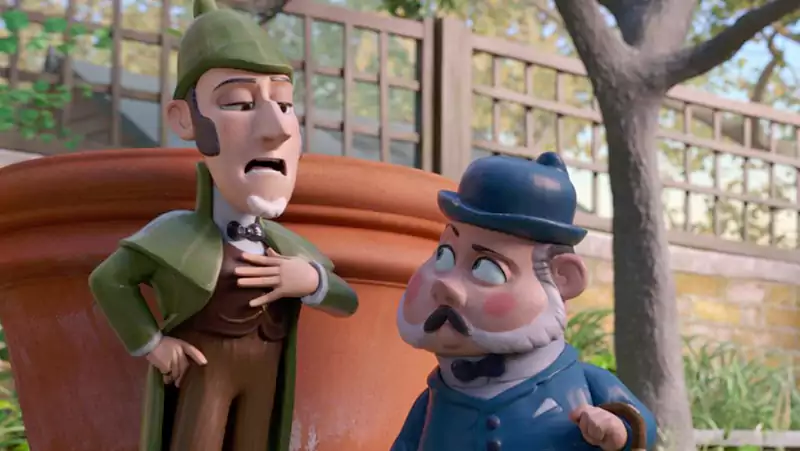 | | |
| --- | --- |
| Rotten Tomatoes Rating | 27% |
| Release Date | 18 September 2015 |
| Directed By | Scott Cooper |
The animated mystery comedy is purely for kids and is a follow-up to Gnomio and Juliet. The characters of the movie are Garden Ornaments and when one of them goes missing, Sherlock Gnomes (voiced by Johnny Depp) is assigned to the case. His assistant, Dr Gnome Watson is voiced by Chiwetel Ejiofor. Emily Blunt voiced the character of Juliet while other voice artists include Kelly Asbury, Mary J. Blige, and Julio Bonet.
Minamata (2020)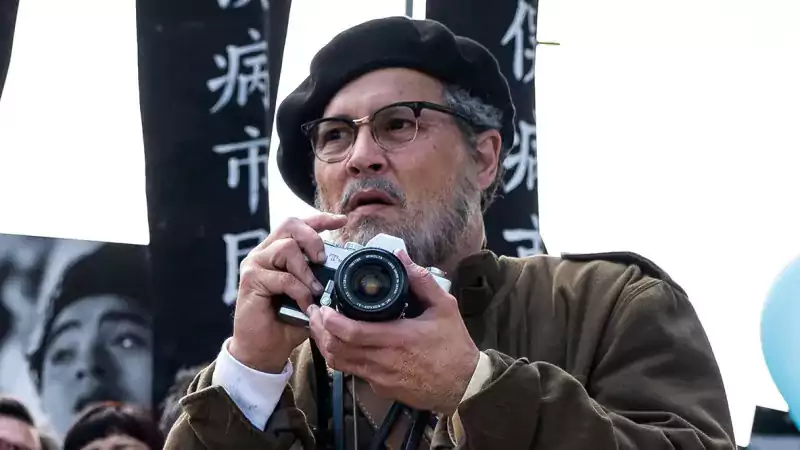 | | |
| --- | --- |
| Rotten Tomatoes Rating | 78% |
| Release Date | 11 February 2022 |
| Directed By | Andrew Levitas |
If you are a fan of everything historic, Minamata might just be for you. The movie tells the story of Japan's dark times during the 1970s captured through the eyes of American photographer, W. Eugene Smith. The city of Minimata suffered from the severe effects of mercury poisoning caused by consuming fish that had been contaminated by the excess amount of mercury released into the sea by chemical factories.
Smith travels to Japan to document the struggles of people but is devastated by the brutality of corporate greed. With only his camera as a weapon to fight against the system and help the people of Minamata, he decides to document everything and let the world know about the dark truth. But he is faced with many challenges including mental and physical torture but his hard work and dedication made him an icon in the field of photojournalism.
City of Lies (2021)
| | |
| --- | --- |
| Rotten Tomatoes Rating | 51% |
| Release Date | 19 March 2021 |
| Directed By | Brad Furman |
Like most stars whose personal life gets evaded due to their stardom, Johnny Depp has seen some dark days during his trial with ex-wife Amber Heard in 2020. She has a considerable fandom thanks to Amber Heard's movies. Since the movie was released just after the controversial trial it failed to perform well at the box office despite having an interesting storyline and an amazing star cast. 
City of Lies is a crime thriller and is narrated in flashbacks mostly set in 1997. The movie is based on the murder of rappers Tupac Shakur and The Notorious B.I.G. When a journalist is assigned to write about the famous murder of 1997, he comes across retired LAPD detective Russell Poole, played by Depp. What follows is a complicated web of the past that leads to some harsh revelations that might change the lives of people.
Jeanne du Barry (2023)
| | |
| --- | --- |
| Rotten Tomatoes Rating | 50% |
| Release Date | 16 May 2023 |
| Directed By | Maiwenn |
This Johnny Depp movie holds a special place in the hearts of his fans as it marked the actor's comeback after a controversial trial with his ex-wife. The movie is based on the real story of Jeanne, a common woman, and her determination to upgrade her social status. Depp plays the character of King Louis XV, whom Jeanne is determined to seduce to become his last official mistress.
Jeanne du Barry will not disappoint you with the cinematography, the costumes, and the heavy French dialogues but the critics had a divided opinion on the movie. While some felt the movie was unexpectedly good others felt the storyline was shallow and lacked some soul to it. Overall it is a good entertainer and can be enjoyed at least once.
Conclusion
Johnny Depp movies are the prime example of what an actor's career graph should look like. From being the eye candy heartthrob in the late 90s to never shying away from quirky characters, Depp has come a long way. As someone who has looked up to him not just for his movies but also for how he has dealt with his personal struggles, we will always be here supporting our favorite star.