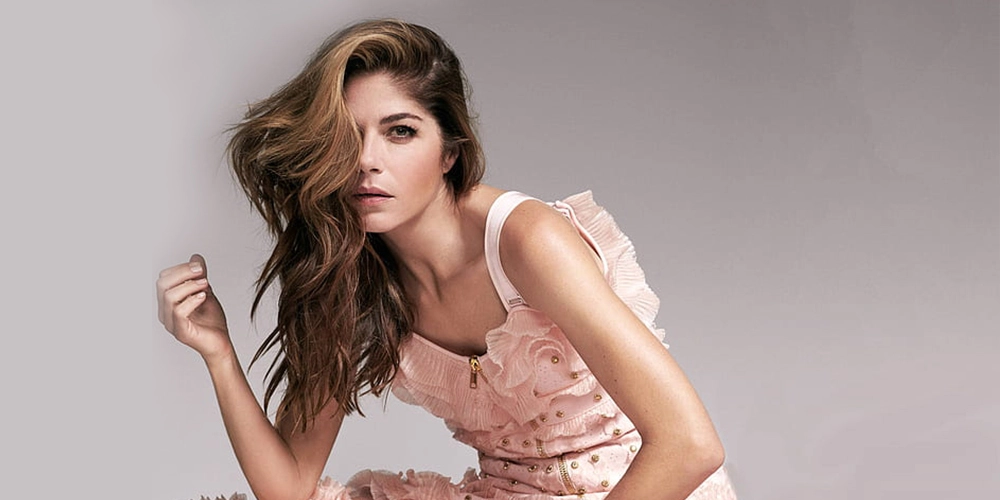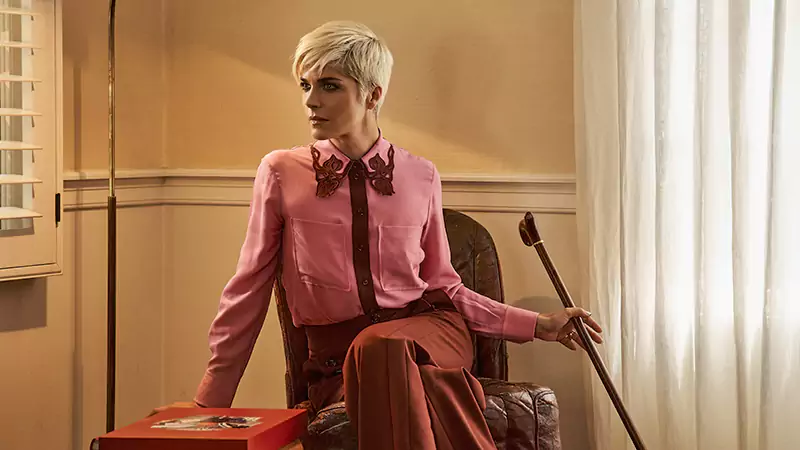 The starting of Selma Blair movies list begins in 1995 as a supporting cast in The Broccoli Theory and since then has followed a steady career graph. She had her breakthrough roles in Cruel Intentions, Legally Blonde, and Hellboy which made her a household name.
Selma Blair movies have given her a chance to portray some strong female characters on screen but after being diagnosed with multiple sclerosis in 2018 she set a prime example in real life as well. In 2021 her documentary titled Introducing, Selma Blair was released on streaming platform Amazon Prime which has made me a fan of her as a person as well.
As a society, we need more people like her who don't shy away from raising awareness regarding topics most people are still not aware of. Here is a list of some of the best Selma Blair movies she has been a part of that can be counted as her amazing projects to date.
Cruel Intentions (1999)
| | |
| --- | --- |
| Rotten Tomatoes Rating | 54% |
| Release Date | 5 March 1999 |
| Directed By | Roger Kumble |
One of the earliest Salma Blair movies that gave her a major breakthrough is the 1999 release Cruel Intentions. By the time she had made a name for herself as a bankable young actress. The movie is a modern take on the classic French novel Les Liaisons dangerueses which shows an extreme side of love, obsession, and revenge.
The plot revolves around two wealthy and evil step-siblings Kathryn Merteuil and Sebastian Valmont, as they make a bet to seduce the alluring and innocent Annette Hargrove who is new in the school. Selma Blair shines in her role as Cecile Caldwell, an impressionable and naive young woman who finds herself at the mercy of Kathryn and Sebastian's devious wager. Though in love with Sebastian, he manipulates Cecile to further his agenda. Selma conveys Cecile's emotional distress beautifully and was lauded by the critics for a powerful depiction of its vulnerability.
The Sweetest Thing (2002)
| | |
| --- | --- |
| Rotten Tomatoes Rating | 26% |
| Release Date | 12 April 2002 |
| Directed By | Roger Kumble |
There is something about female-led comedy movies I have always adored. The perfect balance of glam and fun just hits the right spot. The Sweetest Thing is one of the best Selma Blair movies stars Cameron Diaz, Christina Applegate, and Selma in the lead. The movie is often counted as one of the best movies of Cameron Diaz as well. 
The Sweetest Thing follows the love story of Christina Walters played by Cameron Diaz, an ambitious career woman who is having a hard time finding her ideal partner. Unfolding with humor and charm that will make anyone laugh out loud and swoon in delight, this movie proves to be one of the most humorous of all on this Selma Blair movies list.
Hellboy (2004)
| | |
| --- | --- |
| Rotten Tomatoes Rating | 82% |
| Release Date | 2 April 2004 |
| Directed By | Guillermo del Toro |
Set amid World War II, Guillermo del Toro's 2004 fantasy film Hellboy follows the titular hero, a demon summoned by Nazis who is adopted and raised by an American paranormal investigation team known as B.P.R.D. Ron Perlman brings this beloved Dark Horse Comics character to life on screen with Selma Blair playing Liz Sherman – Hellboy's love interest and fellow member of BPRD – whose pyrokinetic abilities make her a force to be reckoned with.
Hellboy marks one of the top Selma Blair movies that gave her one of the major breakthrough roles. Selma Blair's performance as Liz Sherman in the movie was appreciated by the audience and critics for her exemplary ability to make the character tangible. Her on-screen chemistry with Ron Perlman is also noteworthy, allowing audiences to delve into a fully fleshed-out protagonist that they could sympathize with.
Legally Blonde (2001)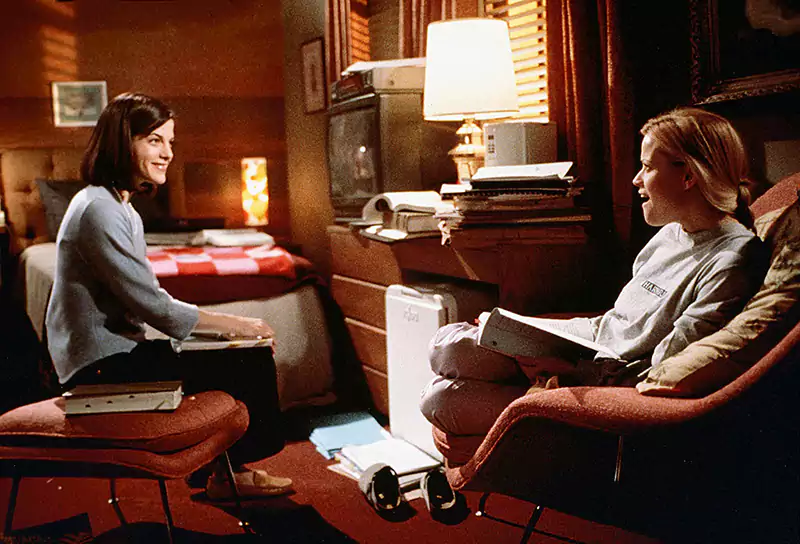 | | |
| --- | --- |
| Rotten Tomatoes Rating | 71% |
| Release Date | 13 July 2001 |
| Directed By | Robert Luketic |
Here comes the cult classic in Selma Blair movies list! With a dedicated fan base even after years who could recite all the iconic dialogues, this Selma Blair movie has stood the test of time. I never miss a chance to mix and match the iconic "So you're breaking up with me because I am too… blonde?" dialogue and am sure am not the only one (all my dramatic girlies please unite).
The plot begins around a love triangle between Reese Witherspoon's Elle Woods, Matthew Davis' Warner, and Selma Blair's Vivian. Elle and Vivian are polar opposites but that does not stop them from being the new best friends in town. As the plot progresses, it focuses on their friendship and the character development of both the ladies. 
Mom and Dad (2017)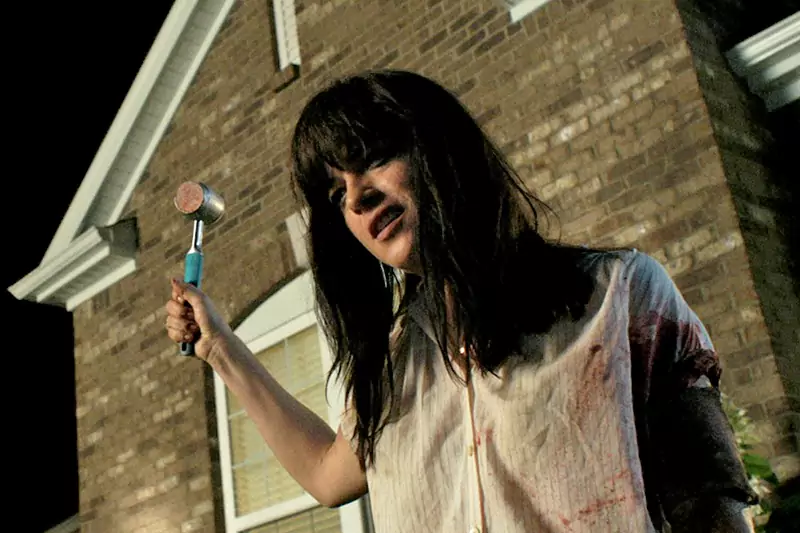 | | |
| --- | --- |
| Rotten Tomatoes Rating | 75% |
| Release Date | 19 January 2018 |
| Directed By | Brian Taylor |
The dark and twisted horror comedy starred Selma Blair and Nicolas Cage in the lead. The movie is not just one of the best movies of Selma Blair but is also quoted as the best works of Nicolas Cage. Horror movies where parents die to save their kids? The Brian Taylor directorial rewrote the script and we have a story where parents are bloodthirsty for their own kids. 
Mom and Dad have a captivating and complex script that helps it stand out on this Selma Blair movies list. Blair stars as Kendall and Cage stars as Brent, a couple that fall prey to a pandemic that turns them into a threat to their children. But that's not all. They have to save themselves from their old age parents.
In Good Company (2004)
| | |
| --- | --- |
| Rotten Tomatoes Rating | 82% |
| Release Date | 6 December 2004 |
| Directed By | Brian Taylor |
On this Selma Blair movies list, this one saw her play a small character but the movie is worth mentioning for its plot. The movie stars Dennis Quaid as Dan, Topher Grace as Carter, and Scarlett Johansson as Alex. Dan is a 51-year-old executive who gets demoted and is struggling to come to terms with the fact that his new senior is 26 years old.
Everything gets more complicated when the young boss falls for Dan's daughter and they instantly strike a chemistry. Selma Blair stars as another executive in Dan's company who also gets dragged into the complex situation.
Dark Horse (2011)
| | |
| --- | --- |
| Rotten Tomatoes Rating | 70% |
| Release Date | 8 June 2012 |
| Directed By | Todd Solondz |
For fans of dark jokes, we've covered this film in this list of Selma Blair movies that will work perfectly for you. Dark Horse is about a budding romance between two apparent failures in life. Jordan Gelber plays Abe a middle-aged man who still lives with his parents and works and refuses to find a proper job. When he comes across a recently divorced and depressed Miranda, played by Blair, he proposes to her for marriage. 
They decide to get married just because they have nothing better to do but soon things escalate and they realize a lot about each other as well as themselves. Of all the movies Selma Blair has been a part of, this one highlights mental health issues in a way the audience can relate to.
After (2019)
| | |
| --- | --- |
| Rotten Tomatoes Rating | 72% |
| Release Date | 12 April 2019 |
| Directed By | Jenny Gage |
One of the most highlighted Selma Blair movies of 2019 release, After. The movie stars Josephine Langford and Hero Fiennes Tiffin in the lead as Tessa Young and Hardin Scott respectively. Blair plays the character of Carol Young, the single mother of Tessa Young. She pulled off a strong-willed and loving character effortlessly.
Tessa and Hardin have a polar opposite lifestyle yet end up getting involved with each other. Soon they strike a romantic chemistry but things don't go smoothly between the duo due to various reasons. The movie was a huge success and later four more sequels of the movie were released.
The Poker House (2018)
| | |
| --- | --- |
| Rotten Tomatoes Rating | 63% |
| Release Date | 29 September 2008 |
| Directed By | Lori Petty |
The Poker House stars Jennifer Lawrence and Selma Blair as a mother-daughter duo. Blair plays the character of Sarah who runs a brothel to take her of herself and her three daughters. Agnes, played by Jennifer, is the eldest who tries to get a better life for herself and her sisters. 
The movie got mixed reactions from the audience but both actresses were praised for their convincing portrayal of the characters. The Poker House just proves the range of versatility on this Selma Blair movies list. As Agnes' mother, Sarah is a drug-addicted prostitute struggling to support her family and make ends meet. Critically acclaimed for her vulnerability and depth as a character, Selma's outstanding portrayal of Sarah was raw yet powerful in every way.
WΔZ (2008)
| | |
| --- | --- |
| Rotten Tomatoes Rating | 67% |
| Release Date | 22 February 2008 |
| Directed By | Lori Petty |
WΔZ is strictly for viewers who are a fan of dark thrillers and do not mind some gruesome murderous scenes. The movie stars Stellen Skarsgard and Melissa George as two detectives who have to team up to get to the root of one of the most mysterious murders they have witnessed. The story takes the darkest turn when it is revealed that all the victims were given two options- to pick their own death or to pick the death of their loved one. 
Conclusion
Selma Blair movies list showcases a wide range of versatility. As her fans, we can only hope and pray for her good health so she can continue her artistic work. All the Selma Blair movies have been a treat for us to watch and we hope you were able to find your favorites on the list and discover some new ones as well.